WhatsApp is the most popular chat app and is used for media sharing in no time. It provides a quick and secure experience for users. However, to make WhatsApp smoother, WhatsApp has been introducing the latest feature called document banner_ WABetaInto said.
According to the WABetaInto tracker, this feature is good for people struggling with large files with their office mates and friends. It allows the document to share up to 2GB in size. In addition, this latest update is being rolled out for beta testers through the Google Play Beta program, which brings the version up to 2.23.5.11.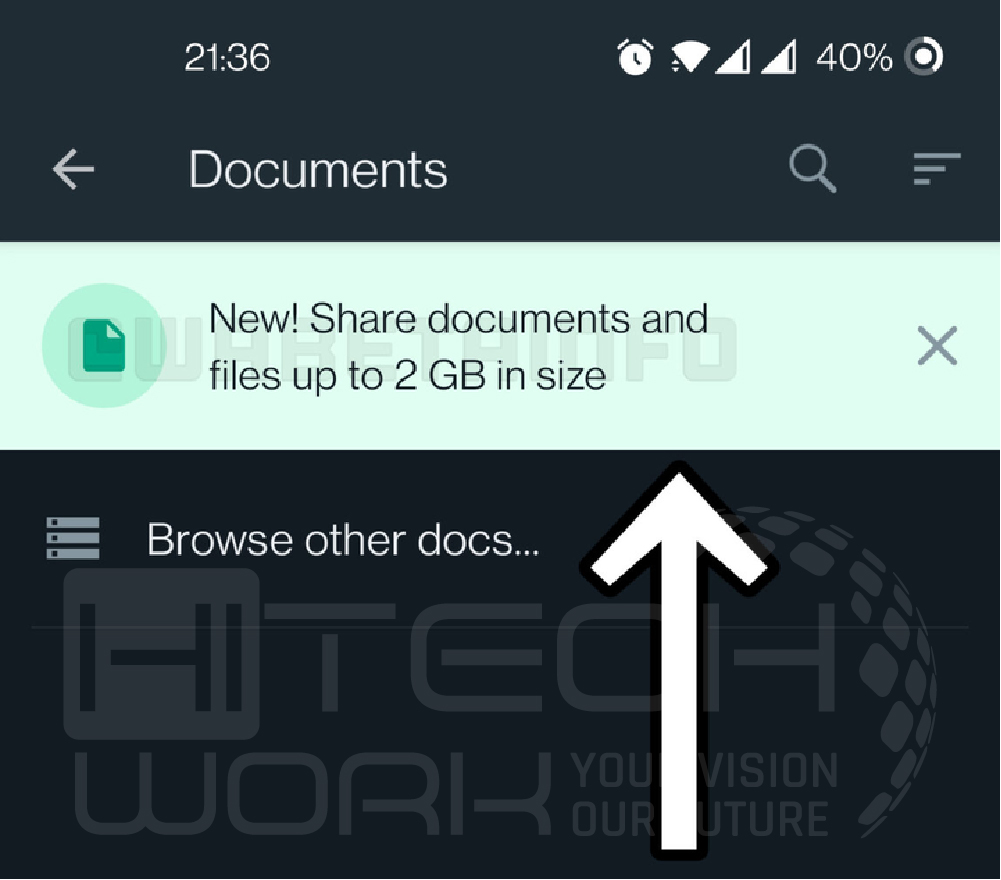 The screenshot above shows that everyone can share documents up to 2GB in size. For those unfamiliar with this feature, the docs banner will update users and encourage users to try it now. Earlier, WhatsApp also rolled out a new feature called the split screen feature for the beta version of the android app to improve user experience.
This feature is mostly released for the tablet version of the app and is best to optimize the tablet interface and provide a better user experience on a large screen. Moreover, this game-changer update lets you simultaneously view two different sections of the app on the tablet.
According to the app tracking website, the split view is also available for calls and status tabs but is definitely used for chatting. The new update allows users to switch between chats without losing track of the ongoing conversation. Android users can be accessed this update after installing the latest update in their android.
Recommended: Sending Messages to Yourself on WhatsApp is Now Possible