A Good and featurable plugin is always good for WordPress. Often beginners get confused when trying to pick the best WordPress plugins for it so many that are available. After a 3 day research, I build a list of best WordPress plugins 2016. These plugins are full fill the basic need of all the new blogger.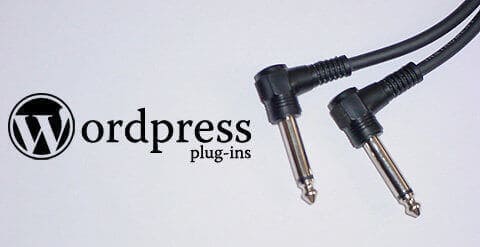 List of Best WordPress Plugins 2016
Identify which plugin are required for your business and install it. At the end of this article, I will provide a list of some basic plugin required for all the new blogger.
Must Use Plugins
Akismet

:- Akismet helps to filter out any comments on your blog that look like spam. The plugin automatically checks comments against the Akismet Web service. So this plugin is good for security purpose.
Jetpack:- Jetpack offers a suite of powerful features for your WordPress site. Enhanced security, improved site performance, plenty of content tools, and visitor engagement features are all part of this plugin. Additional features include spam-free Comments, Social Sharing, Related Posts, Post by Email, and much more. Jetpack even offers a mobile theme option that is lightweight and responsive, designed for phones and tablets. But Jetpack increases the loading time of your site. I am not using jetpack for my website, but if you want you can use it.
SeMursh:- SeMrush provides all the feature at one place like speed test, the analytic report, online status etc. with the help of this tool you can fix the problem in your site. You can check your backlink, keyword research, organic research, advertising add etc. Just create the account and enjoy free service. if you want more feature you can upgrade your account according to your budget.
Search Engine Optimization (SEO
Status count
Caching Plugin
WP Super Cache

:– WP Super Cache is a static caching plugin for WordPress. It generates HTML files that are served directly by Apache without processing comparatively heavy PHP scripts. By using this plugin you will speed up your WordPress blog significantly.
W3 Total Cache:- W3 Total Cache is designed to increase the page load speed for WordPress sites. Which will improve your visitors' overall experience. The plugin helps to increase server performance by reducing download times. Overall site performance improves which helps your site's rank in search engines. W3 Total Cache can also help to improve web server performance during high traffic periods, which is crucial for larger websites. W3 Total cache is the best WordPress plugins 2016.
For Google Adsense
Google Adsense:- The AdSense Plugin enables you to easily use Google's products – including Webmaster Tools – with your WordPress site and help to place ads in your post without copy paste the code. But this plugin is little complicated.
Quick Adsense:- It is an Ads management WordPress plugin. It offers a quicker & flexible way to insert Adsense or any Ads code into a blog post. It comes with a simple setting page. with the help of this plugin, you can add ads in the particular location like a bottom, middle and top. But you can use  Wp in Post ads plugin to easily add ads anywhere you want. No need to familiar with the code  just place the link in the post anywhere you want and this plugin converts into ads.
Clickmeter:- The main function of this plugin is to stop fraud click to keep you Adsense account from penalizing. Just make a free account with it and then install Click meter Plugin and enjoy the service but if you want more feature you can also upgrade your package.
Subscription Related
Also Read:- Sell Your Services or Product Online And Collect Payment From Customer
Error Checker
For Image
Also Read:- SEO Friendly Images Plugin Review ! And Importance of SEO Friendly Image
For Optimization
For writing better content
Social Networking
AddToAny Share Buttons:-The AddToAny WordPress sharing plugin helps people share your posts and pages to any service, such as Facebook, Twitter, Pinterest, Google, WhatsApp, LinkedIn, Tumblr, Reddit, and over 100 more sharing and social media sites & apps.
Share This:- This is a very useful plugin that allows your visitors to share a post/page with others. Supports e-mail and posting to social bookmarking sites.
Floating Social:- The Floating Social plugin enables users to display social share buttons on their site, which follow readers as they scroll through content.This plugin is easy to install and configure. Users can activate only the media share buttons they want to include on their site. The social media buttons and links are responsive and can be adjusted in size and color. These are the best WordPress plugins 2016 social plugin.
Database and File Backup Plugins
MY WP Backup:- My WP Backup is the best way to protect your data and website in the event of adverse server events, data corruption, hacking and more. With the option to schedule backups and have them delivered via email, Amazon S3, and lots of other features, you can sleep easy knowing you're protected. I'm also using this plugin for backup.
BackWPup:-It can be used to save your complete installation including /wp-content/ and push them to an external Backup Service, like Dropbox, S3,FTP and much more, see list below. With a single backup .zip file you are able to easily restore an installation.
BackUpWordPress – BackUp WordPress will back up your entire site including your database and all your files on a schedule that suits you. you can use My WP  backup because it is a best WordPress plugins 2016.
Blog Security Plugin
Best Content Form Plugin
For Membership
Recommended Plugin
If you have any suggestion or problem about WordPress plugins please feel free to comment below.
I'm Professional Blogger, SEO and Digital marketing expert. I started my blog in 2016 with the aim to share my knowledge and experiences for the people associated with my field as well as for general public.