Torrent Search Engine is the best source for finding and downloading the desired things like movies, games, applications, books, and all amazing stuff for free. If you are a regular torrent search user you might have visited or seen several torrent search engine sites which use P2P file sharing. But, what will you do, if you want to see the results from all of the torrent sites at one single torrent website? Now, this is where the torrent sites come into the scene. In this article, we shall discuss the best torrent search engine sites for you to use today.
If you have been a regular user of torrent websites, you might have witnessed that there are tons of torrent websites where you can find torrent files that you are looking for. Many of you might be new to the term "Torrent" but believe me, torrents have been here for a very long time now.
Due to the strict policies that have been developed recently the torrent sites have labeled themselves to be the "Torrent Search Engines" not the "Torrent Providers". However, still, you can find thousands of torrents using these search engines.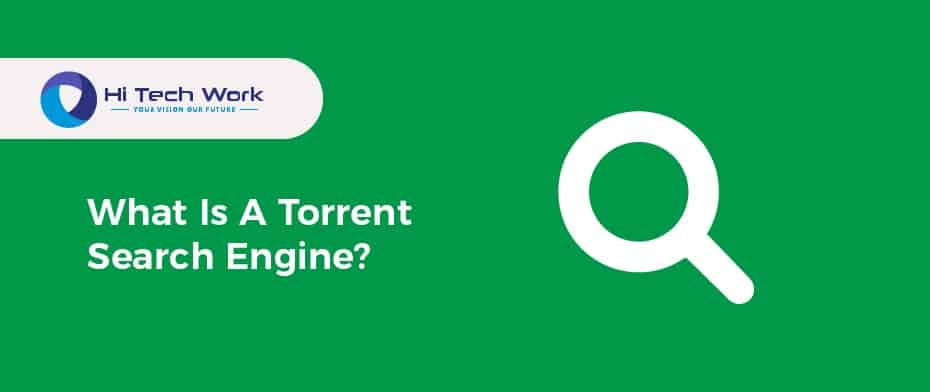 What Is A Torrent Search Engine?
The torrent search engines are nothing different from Yahoo, Google, Bing, or any other search engine. It provides results for the BitTorrent search. They are used to bring together a wide range of torrent site results to find and download the torrent files, movies, games, and magnet links that are provided by some other torrent user.
If I tell you everything in simple words, if you are looking to download a torrent file that is not provided on your favorite torrent or anything like games or movies then torrent search engines can help you expand your torrent search, for faster and better results from different torrent sites.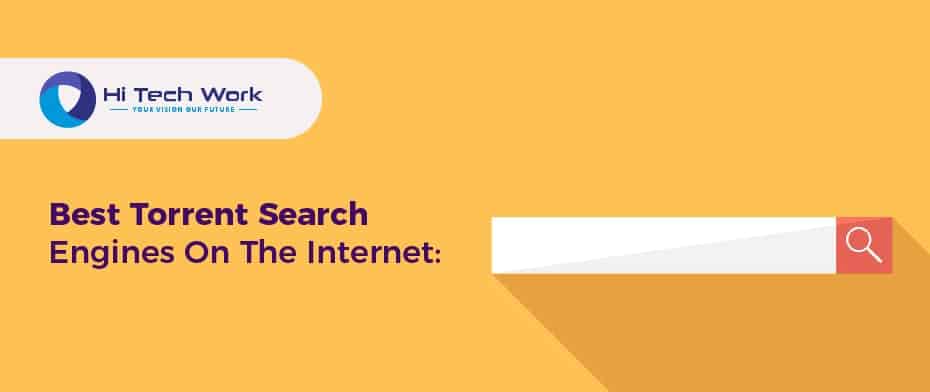 Best Torrent Search Engines On The Internet:
This section shall discuss the best torrent search engines for finding and downloading the desired applications and movies. If you want to find the best search engine then you should always look for a torrent site that returns search results from the best and secure torrenting sites that verify every downloadable torrent file.
And, also look for the torrents that have good health, a good number of seeders, leechers, number of downloads, total size, and a good number of peers that represent the quality of the torrent.
Solid Torrents:
Continuing to look for torrent finder websites, SolidTorrents is a relatively new name in the list of torrent finding sites to consider. SolidTorrent is a DHT torrent search engine with a simple and user-friendly user interface cleaner and simpler than any other torrent site that you will find on this list of torrent search sites.
Right now, SolidTorrents indexed over 23 million different torrents of different categories genres; it displays some of the top or most searched torrents at the beginning of the list. Moreover, you can also add your torrents to the site index or create another account, and bookmark your favorite torrents.
In the BitTorrent search engine, there is an advanced search option that allows you to get instant predictive text suggestions when you start typing the torrent and also search for two queries at a time using a pipe "|" operator.
Torrents.me
The second site in the list of the best torrent search engines is Torrents.me, despite having a different name & address from other websites, this site manages to beat the competition.
As of now, Torrent.me has more than 61 million torrent files submitted in it. This is definitely a dense number of torrents. Having said that, it is quite confirmed that it is among the most powerful torrent search engines that you should use.
Before you go for the search in the torrent search engine this search engine will show you the most popular and most searched torrents first if anything that interests you.
AIO Search Engine:
If you visit the AIO Search engine then you might probably find it the most visually appealing or beautiful one in the list of best torrent search engine. It gives you an excessive amount of options to find the desired torrents that you are looking for on the internet.
For instance, you can manually select which torrent site which you wish to search for a torrent file. Furthermore, the drop-down menu next to the search box lets you find particular torrents like subtitles, images, videos, games, and books, etc.
You can also say that it acts like a browser that displays all the torrent sites with a default interface separated with tabs in the browser. This is a helpful feature that can gather all the desired torrent search engines in one place.
The torrent site also shows predictive suggestions when you start typing in the search query in the search box. Moreover, you can sign in with a Google account where you are given a repository to save the favorites torrents. The AIO Search engine is a simple but effective and powerful option for searching torrents on the internet.
Torrentz2 Search Engine:
There is another one in the list of best torrent search engine that you can try as an alternative to the old site Torrentz. This torrent engine has been brought as a replacement to its predecessor Torrentz.
This torrent finder has the same features and the interface as the previous one, and this torrent search is also available with an onion version for users who want to access it with Tor. This option ensures that you can access the torrent site with hidden access and never be worried about the speed. Like any other torrent search engine, there is a search bar that can be used for torrent searching. As of now, Torrentz2 has over 61 million torrents in its index sourced from more than 90+ torrent websites.