Do you ever wonder what is behind Chrome, making it work smoothly and rapidly? Chrome components are the backbone of your search engine Google Chrome.
And, it individually work and reviews the update so you can enjoy loading your websites without any trouble, and it doesn't consume much time.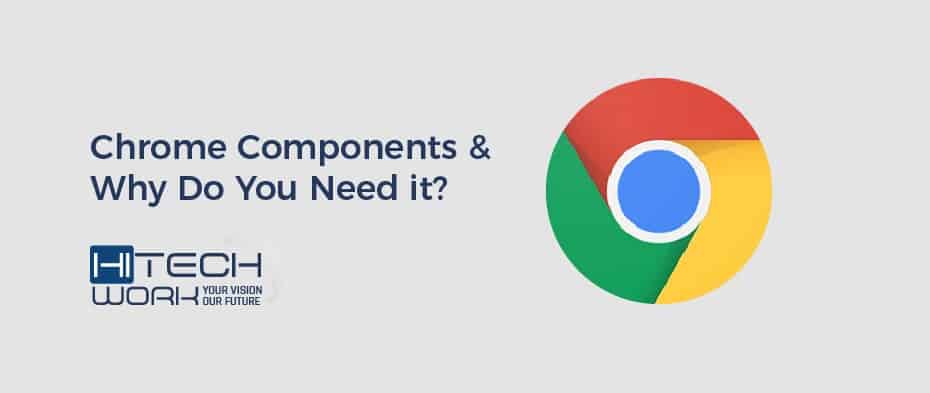 Chrome Components & Why Do You Need it?
Google chrome is the fastest and most used browser of all time, and to be this no 1, it has to be fast, accurate, and spontaneous.
So being that the building blocks known as chrome components are working off-page, you don't have to face any trouble loading the page or searching.
Sometimes, we face the issue even after having the chrome components because of degradation when adding new extensions.
To resolve this, we have to update it from time to time to enjoy smooth running operations regarding browsing.
Chrome components' job is to deliver policies and settings to the users' devices. If google chrome components fail to update, it may result in crashing.
Access towards chrome components:
Go to the Google Chrome browser
Search for chrome://components/
The list of all chrome components installed in your browser
The update option below every chrome component for update
Below listed components help your browsing work smoothly:
Following are the few
for your google chrome to work better.
MEI Preload:
It works regarding media, visuals, or entertainment. For all the playback browsing on Chrome that you might browse for, one of these chro
me components preloads the data for you so that the search can be quick. You can enjoy your streaming without any delay or error.
If you are witnessing trouble regarding your streaming content, so you might try updating this component so that it can preload your media.
Widevine Content Decryption Module:
Suppose you are facing trouble regarding Netflix streaming. In that case, you might check for the updates of one of these chrome components named 'Widevine Content Decryption Module.'
Netflix uses DRM for copyright concerns. Sometimes, when you face the error, specifically 'M7701-1003', your browser might be blocking the access due to DRM.
After updating or installing this chrome component, you can watch your Netflix without interruption and errors.
PNaCl (Portable Native Client):
One of these Chrome Components enables Chrome to run untrusted programs in a safe environment.
The portability issue is solved by separating the compilation process into two parts:
Compiling the source code to a bitcode executable.
Translating the bitcode to a host-specific runtime as fast as the component loaded on the web, although before any code execution.
Chrome Components Recovery:
The recovery chrome component protects and recovers the data after installation. The data regarding downloads, saved items, and bookmarks can be affected by any problem regarding installation.
This chrome component can save you from all of the damage of reinstalling. It will help you resolve and recover the problems during installations.
Autofill regex data:
This chrome component is an absolute time-saver. It helps collect your data fillings and suggests the saved data for next time fillings.
This helps in autofill forms, surveys, and applications. However, suppose you feel any glitch or improper time maintenance regarding auto-filling. In that case, you might update this chrome component for better working.
Software Reporter Tool:
The component mentioned above is the most important and beneficial if you are a software geek and try installing different software from the web. The above chrome component helps to detect the virus or any unexpected harm to your PC, or it may slow down the speed of your browser.
By installing or updating it, you will get notified by the software reporter tool as it will report any harm that any software or web might cause.
Subresource Filter Rules:
The Subresource Filter Rules are like the rock from Chrome that block websites that don't adhere to the Better Ads Customary and protect your Chrome from harmful links and Ads that are irrelevant or contain the virus.
Second, Google upgrades its filter and employs it to ban phishing-related websites. This chrome component is beneficial for your data and your Chrome security concerns.
Third-Party Module List:
Third-party software is defined as any module that Microsoft or Google does not sign. Any third-party module can write HTTP/HTTPS requests handled by the third-party module list.
Suppose you are facing any issues regarding HTTPS requests. In that case, you might try installing or updating this chrome component so you can have smooth operations regarding third-party software.
I hope this will help you recover the error problem causing you problems regarding browsing, streaming, or software operations.
After updating it, try restarting it for the results.
Conclusion – Chrome Components
This post explains what Chrome Components are and how to update them with no hassle easily.
FAQ – Chrome Components
Chrome Components Are Not Updating; what to do next?
They generally don't update as planned. But it has a solution to it. Go to the page of Components and see if any updates are available. Whereas the Components will tell you it is not updated. So, login as an Administrator. In case you do not have access to the Admin account, see if there is someone who can update your components.
What will happen after the Chrome Components update?
After the update is complete, the functionality of Chrome will come back. Due to its in-built nature in Chrome, there will be a risk of malware being next to zero. It is very unlikely that Chrome will destabilize after the update.