Want to Turn on Flash notification on iPhone? This article will let you know how to allow the settings to make an iPhone's camera flash turn on when there's a call or notification.
If you want to turn on the flash notifications on iPhone, you can do it from your iPhone's settings app or the control center. And the same steps you have to follow to turn off the flash notification by just toggling it off.
Like android phones, iPhones don't have a feature notification LED that lights up when you get a text, notification, or alert. But, iPhones have an optional accessibility feature for the deaf & hard of Hearing that blinks the rear camera flash and offers a visual cue for upcoming alerts.
Even if your Hearing is fine, having a flash alert for calls is still handy. So let's discuss how to turn on LED flashlight mode on your iPhone 11, iPhone 12, and others.
How to Turn on Flash Notifications on iPhone (Easy Steps)
If you don't like a notification sound, enable the led flashlight alert instead. Whenever any call or notification appears, the iPhone can flash its LED. Follow the steps to enable flash alerts.
Important: You will only see the LED Flash alerts when your iPhone is locked and not on do not disturb or airplane mode. If you don't know how to turn off Do Not Disturb on iPhone. Check Our Guide.
Go to the settings app and Choose Accessibility.
Move down to choose Audio/Visual and scroll to the bottom of the screen.
You will see an option to Turn on LED Flash for notifications.
When you enable the LED flash for Alerts, "Flash on Silent" will emerge; you will encounter this feature on iOS 13 and earlier.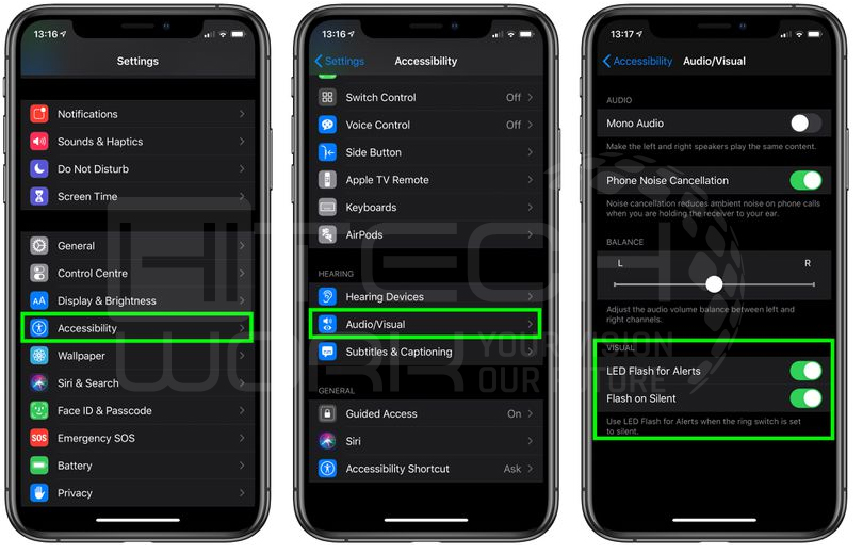 Note: Keep in mind when you turn on the LED flash for alerts, the Flash on silent will also enable. You can toggle it off by tapping on it.
That's how to turn on led flash notifications on iPhone 11, iphone 12, and iphone 13.
How to Turn Off Flash Notifications on iPhone
If you no longer want to on the led flashlight alerts, apply the steps below to toggle off the led Flash for alerts.
Launch the Settings app on your screen and choose general.
Hit the Accessibility option and Turn off the LED flash for Alerts.
Tap Audio/Visual under the "Hearing" option.
Toggle off the switch LED Flash for the alert option.
From now, your iPhone flash will not blink when you get a new call or notification.
How to Turn on Notification Light on Android
You can easily turn on led flash alerts on android by following the steps. But these steps won't work for every android.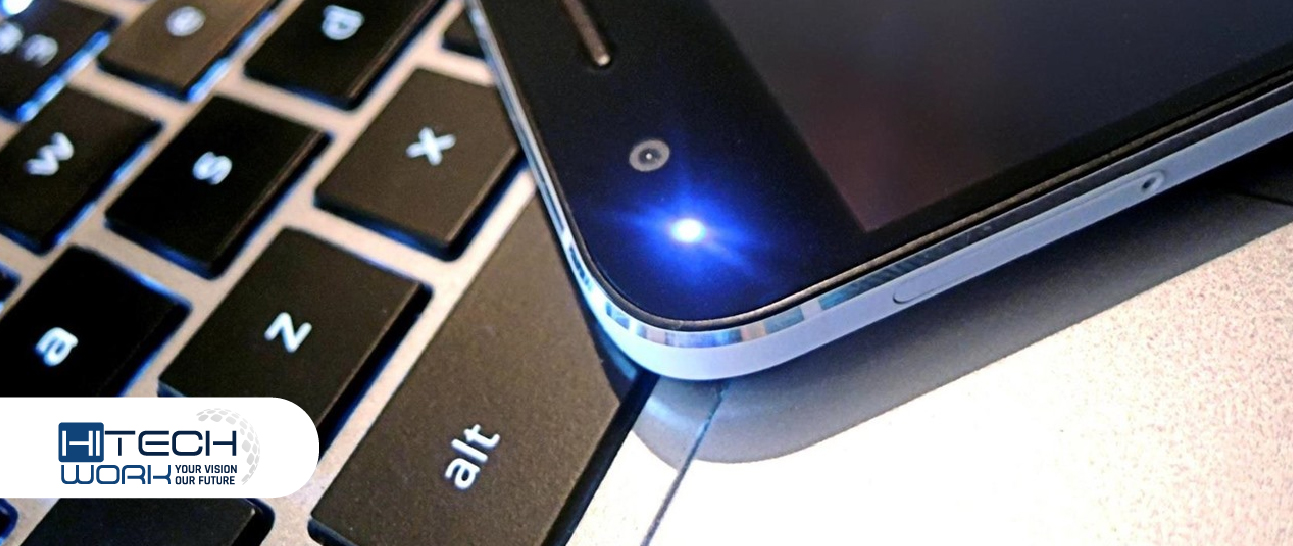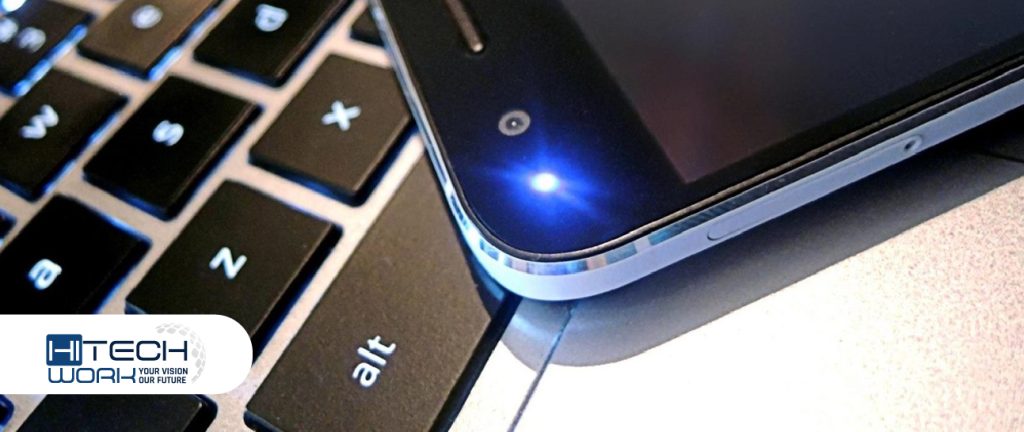 Go to settings and choose Accessibility.
Select Hearing & hitthe Flash notification option.
Turn on LED flashlight alerts.
If you wish to disable the feature, just toggle it off. However, the steps to enable or disable the feature may differ according to the devices.
Summary
Led flash notifications are helpful when you can't hear the call sound in a noisy environment. The feature of how to turn on flash Notifications on an iphone is well explained in the article. And the steps mentioned in the article work on iphone 11, iphone 12, iphone 13, iphone XR, iphone 5s, and more.