This article will highlight a few hacks to resolve the green line issue affecting almost all iPhone users. And if you don't know what causes the green line and how to Fix Green Line on the iPhone screen, Stay with us to fix this problem.
Reasons why the green line appears on iPhone Screen
The green line that appears on an iPhone screen can be caused by a few different issues, including:
Physical damage: If your iPhone has been dropped or has faced some physical damage, this can cause the screen to show up a green line. This may require a repair or replacement of the screen.
Software Issues: Occasionally, software issues can cause the display to show a green line. This can sometimes be resolved by resetting or restoring the device to factory settings.
Hardware Failure: In some cases, the green line on the screen could be caused by a hardware failure, such as a display error or a loose cable connecting the display to the device's motherboard.
Hacks to Fix Green Line on iPhone
Below are some hacks that can fix software-related display issues on your iPhone. But before starting it, you need to ensure that the phone's screen or any of its physical parts isn't wet. As moisture or any wetness on iPhone may result in a green line on the display, use a cloth to wipe it.
1. Restart your Phone
It may sound weird, but at least try it because Sometimes a simple restart can fix the problem. This hack is one of the common and helpful features for most iTunes and iPhone errors. It may also display due to an App, which can be fixed by restarting the device. The users of iPhone 8 or later models have to follow the below steps:
Press and leave the Volume Up button swiftly.
Do it exactly with the Volume Down buttons.
Wait a few seconds, and hold the power button again until the Apple logo appears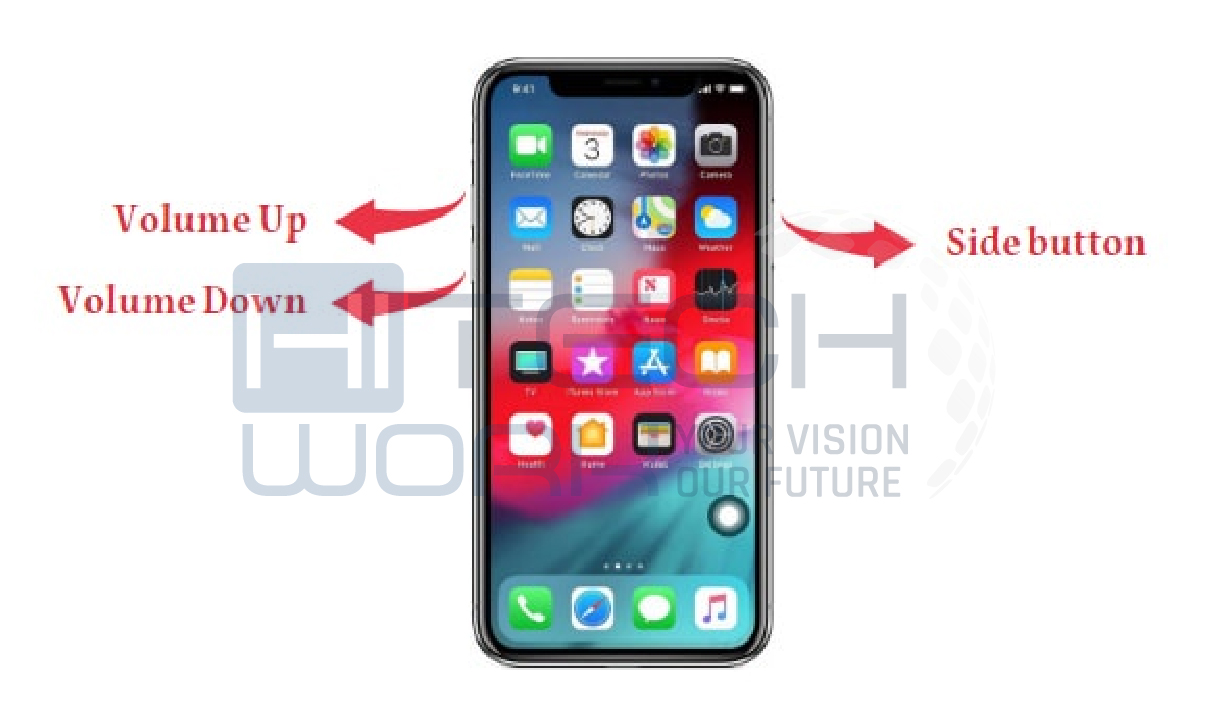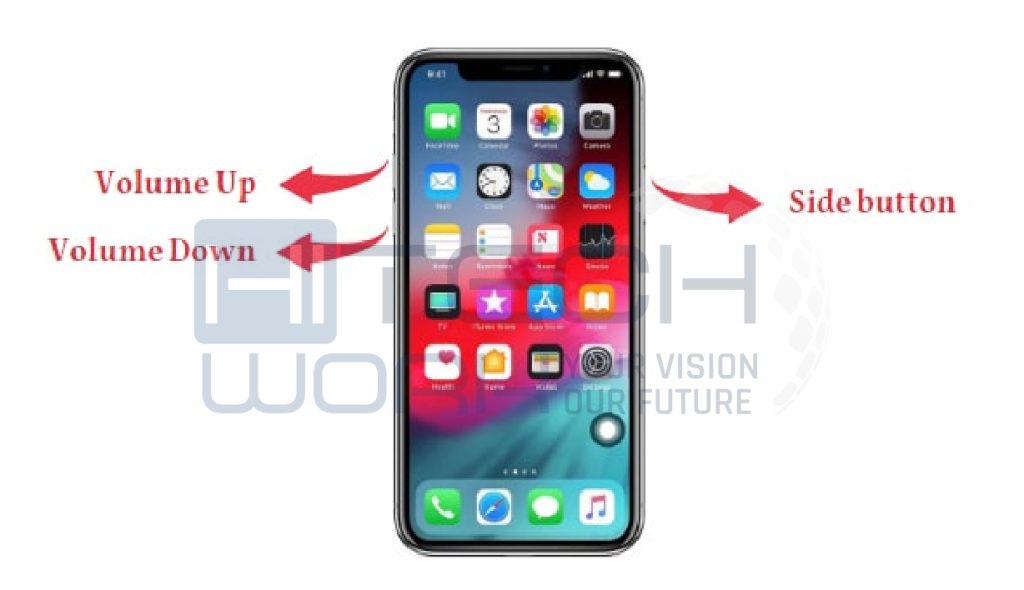 2. Reset iPhone Settings
If you see restarting the phone doesn't work, try another option: resetting the custom settings to factory settings. Wrong personal settings may cause it. And you don't need to be worried about losing the data as these solutions only eradicate personal settings,
What you have to do is,
From the menu option, go to Settings and General.
Swipe down and look for Reset Tab and Tap Reset All Settings.
Type your password to confirm the action and wait for the process to complete.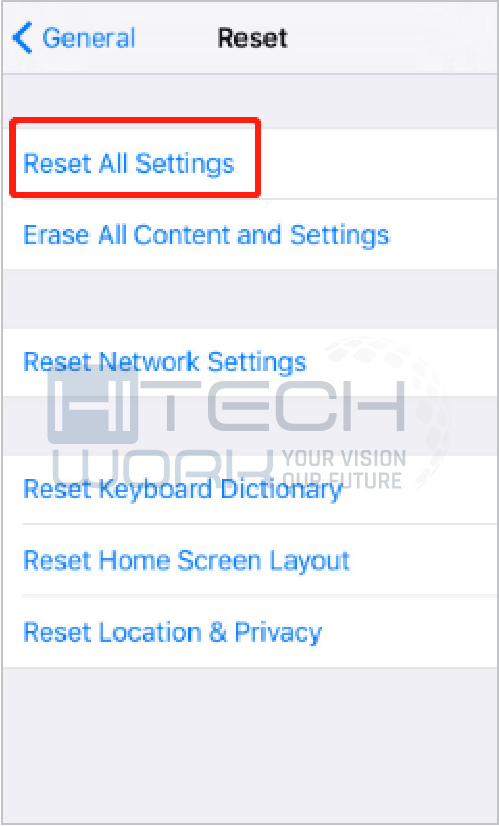 3. Update your iPhone with the latest OS version
Apple generally provides regular updates to fix software bugs and improve system performance. If you leave it with an outdated OS in your phone, possibly susceptible to security risks, it leads to a green line appearing on the iPhone screen.
So, you should check that your iPhone is running the latest version of iOS. Go through the following instructions to upgrade your iPhone to the latest version.
Go to Settings.
Select General.
Tap on the Software Update icon to check for the updates menu.
Press on Download and install to update the software. You must have enough space on your phone.
Lastly, click the installation button and then the password to install all the latest updates.
4. Adjust Display & Brightness on iPhone
Adjusting your display settings is also an effective attempt to see if the screen returns to its normal condition without green lines. Try the given guidelines:
Open the Settings on your iPhone.
Scroll towards Display & Brightness to drag the slider from right to left until the lines till the lines disappear.
Otherwise, you can turn on "True Tone" and create the device automatically adjust for ambient lighting situations.
5. Restore your iPhone
Restoring your iPhone will erase the data from your phone to its original factory settings. Before restoring it, back up your data, connect your iPhone to a computer with iTunes, choose your device, and Tap to restore the iPhone.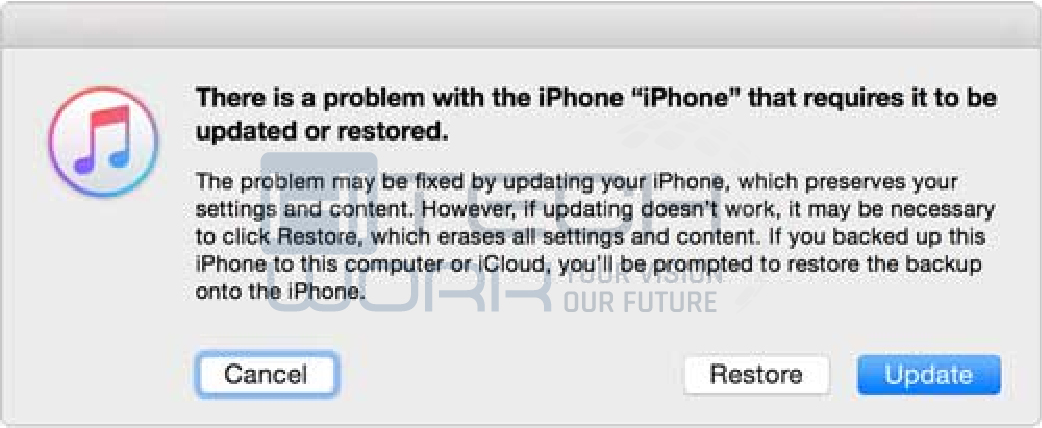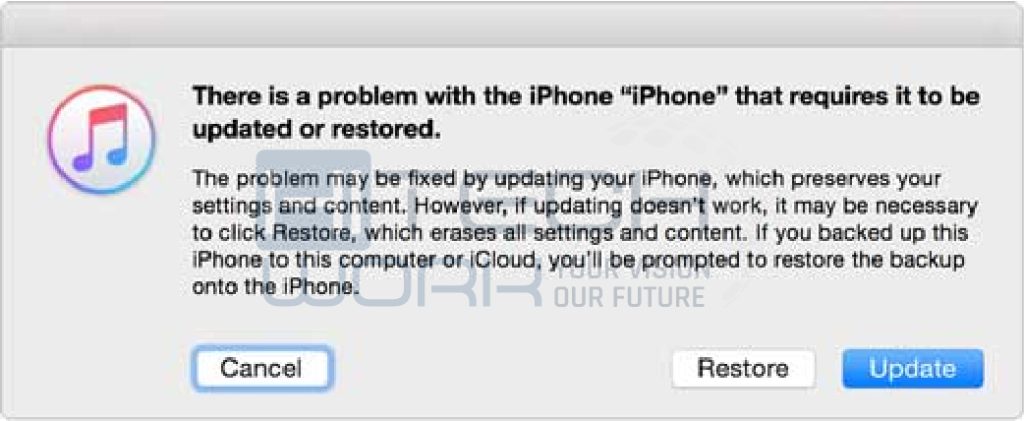 6. Take Help from Apple Support
If no solution fixes your issue, it may be a hardware problem. We recommend you contact Apple Support or take your iPhone to an Apple Store for further assistance.
Final Words
You may try any solution and get rid of green lines showing up on the iPhone screen. Either you adjust display settings or update or reset settings. Or, with any other suitable solution, your problem will hopefully be fixed.