Around 2.6 billion creators land on YouTube yearly to showcase their talent (cooking, exercising, dancing, singing, vlogging, makeup, etc.) while playing their trump card of monetization. To be successful, you should know how to record a video on YouTube to get an advantage, too.
Also Check: 5 Best Free Video Recording Software For Mac/Windows/Linux
YouTube Video Strategies
Before starting to make a video, you must plan strategy first. You should know what type of video you want to make. In addition, there are a lot of trending video ideas that rank on YouTube. Staying on top of the search engine makes it quite difficult to reach the target audience. So, know how to ensure your business website gets to the top in ranking.
Vlog
Comedy videos
How-to videos
Product reviews
Tutorials
Videos to educate
Decide The Genre And Generate Target Audience
Furthermore, decide the genre of your YouTube channel and try to connect and reach your audience by making videos according to it. But if you find any other interesting topic to make a video, connect it with your genre to maintain its value among your target audience.
Also keep in mind:
Firstly, for what reason they are your audience?
Secondly, what you are delivering to them through your content.
Get Your Equipment
You think you cannot make videos for YouTube because you need all the boojie items first. So, you are wrong. You can start making YouTube videos with simple and basic ones.
Any camera (it can be a webcam or your mobile phone camera. Or you can also use a screen recorder)
A Script
Editing apps
Backdrops, Artificial lighting, expensive cameras, etc., are not necessities, but you can gradually improve with time.
Optimize your video
Optimize your video to get the reach. Some important tips to optimize your videos are written down below:
Your video must be 128GB.
16:9 is the ideal ratio for your YouTube video.
Create a catchy thumbnail.
Write a description in the description box. You can tag links to your other videos in it.
Create an intro and outro
Add music
All these optimizations are to grab the reach by attracting people to your video by a few of these efforts. Furthermore, There are 3 ways to record screen and webcam.
Record A Video On YouTube On a PC or laptop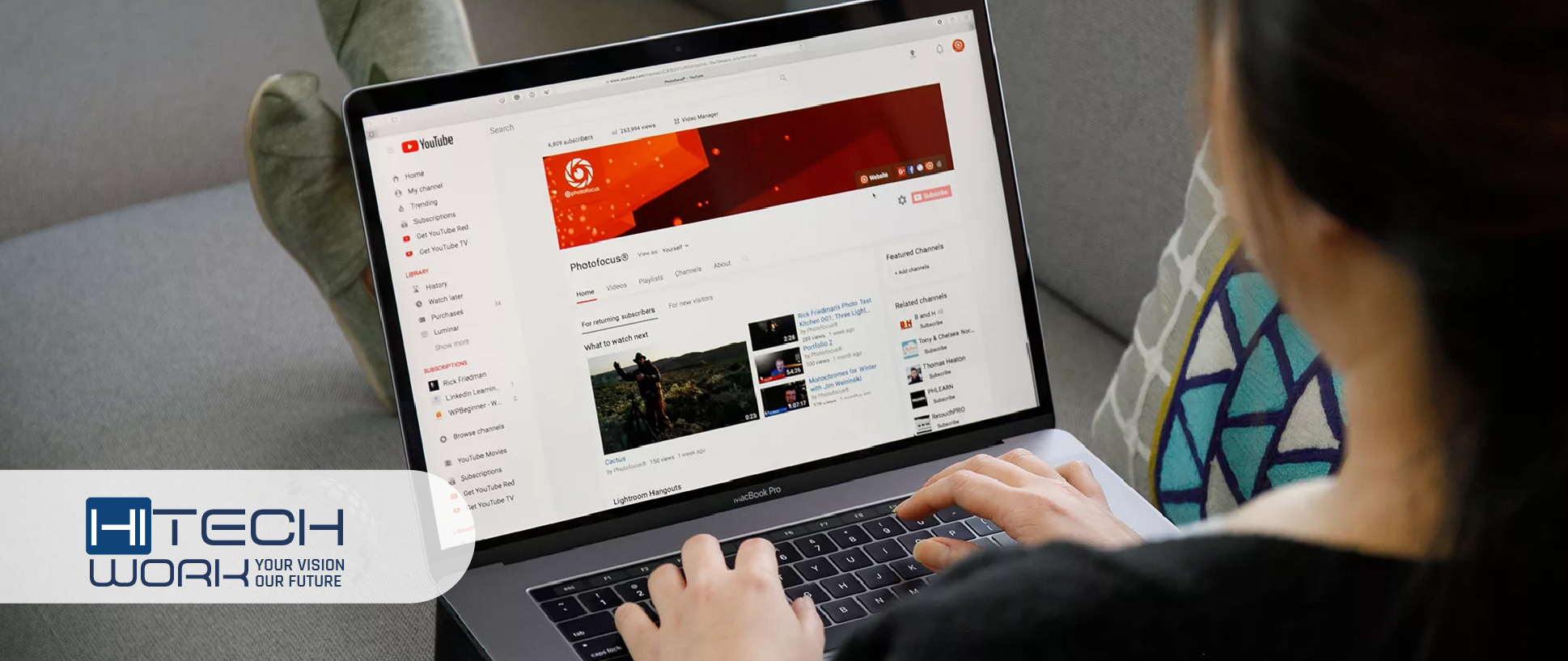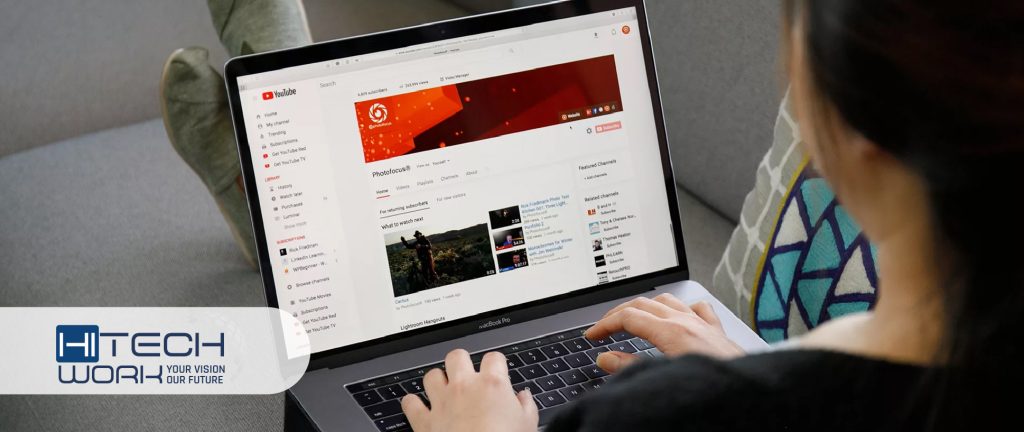 The simplest ways to record videos on a PC or laptop:
Webcam:
To record a video from a webcam:
Connect your webcam to your PC or laptop.
Download its app or go to settings. Then go to privacy and settings>When the setting box will appear> select privacy> from app permission>select camera option>under allow applications to access your camera>turn on the button.
Furthermore, you can also attach a microphone, or else you can use earphones or headphones with a microphone in it.
To connect the microphone, stay on the settings> from app permission list> go on to the Microphone> under applications>allow the button.
Screen recording on Mac, PC or laptop:
You need screen recording on a PC or laptop when you make gaming or educational videos. If you want to know how to screen record on Mac, the following are some good for screen recording;
Snagit: With the help of Snagit, you have to choose what you want to record. >Second, choose whether to record on the system`s audio or from the microphone. Each option has a toggle button separately to select according to your preferences.
To start the screen record Shift+F9 for Windows. And for Mac, Control+Shift+Spacebar
To resume or pause the screen record Shift+F9 for Windows. And for Mac, Control+Shift+Spacebar
To stop screen record Shift+F10for Windows. And Control+Shift+V for Mac
Camtasia: To make professional videos, try out Camtasia. It gives very polished results and a built-in editor. So, if you want to record long and complex videos, go for Camtasia. For which You have to choose your recording preferences. Then, choose what you want to record. Select if you want to record with audio or without audio. Now, edit your video. And produce it.
To start and pause the screen record f9 for Windows. And for Mac, Command+Shift+2
To stop screen recording F10 for Windows. And Command+Option+2 for Mac
Bandicam: First install Bandicam
Start the app.
Second, Select the mode "Rectangle on the screen."
Proceed to any video from YouTube of your preference that you want to record.
Now, Place the green-edge rectangle on that video.
Select the stop button to stop the screen recording.
Then go home.
Lastly, you can play and edit your video.
VSDC: It is a free screen recorder.
First, select the option you want to capture.
Second, screen record from your video.
Lastly, you can edit and watch results.
Record with Xbox Game Bar
You can record any screen activity with the Xbox game bar in Windows 10 and 11. If your Xbox game bar is not working, click here to learn how to solve Xbox game bar not working issues.
Go to "Settings".
Then select "Gaming".
And then "Captures".
Your video is now saved in the folder "Videos" and the sub-folder "Captures."
Moreover, the screens of both windows are different, but the settings are the same.
Record A Video On YouTube On iPhone Or Android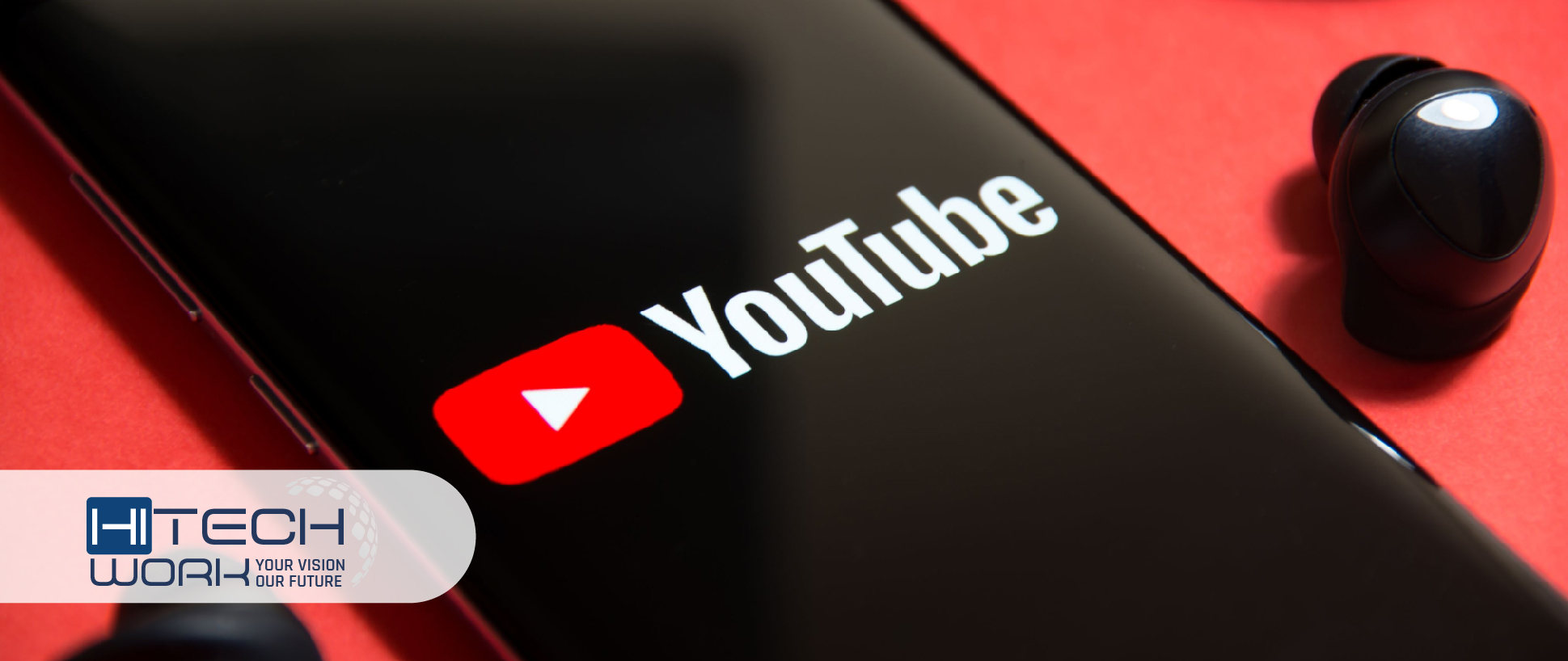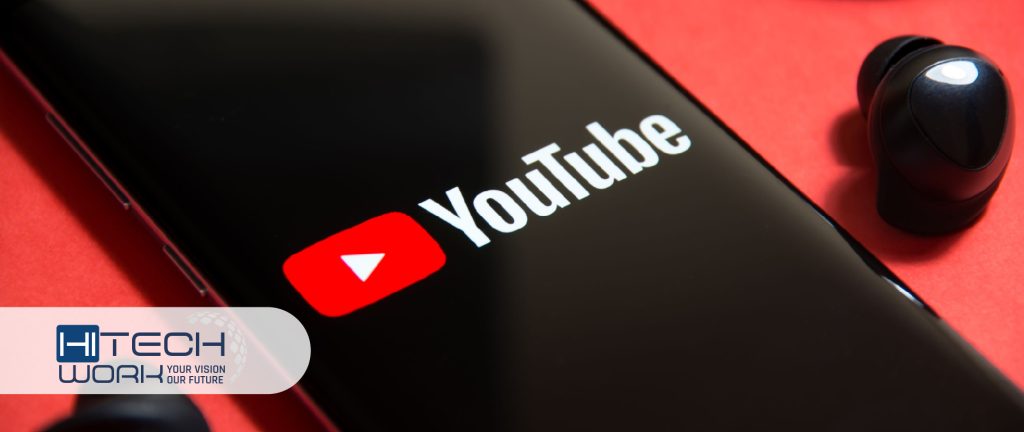 You can record your video from the built-in camera of your iPhone or Android. A mobile phone is a simplest and very easy way to record. Moreover, you can do basic editing on your phone, but you need an editing app for further editing.
Related: How to Screen Record on iPhone 11 (iPhone12 & 13)
How To Edit Video for YouTube
The Future of Online Video Editing is very bright. You can even take video making and editing to another level, but first, you should know the initial information about it.
ActivePresenter By Atomi Systems is a very easy, all-in-one editor. You can try free features in this app without any watermark. You can modify it by adding animations, captions, pace, loudness, etc., without any temporal or functional limitations. All the sounds from the computer, window, microphone, and camera get recorded.
OBS Studio is for live-streaming video recording and is likable for hardcore real-time gaming. It is a powerful application to screen records as well. You can capture via our webcam, microphone, or built-in camera. Moreover, you must download it from the original website only. It does not modify already captured video, but it is better with screen recordings. It contains features like a microphone and computer sound. Different sound equipment and general editing tools like cropping filters, including blending images, noise reduction, and normalization.
Flashback Express is a free video recorder and editor for Windows 10 in which you can also capture screen records, webcam videos, and audio. It also does not contain any watermark. Moreover, it is also a multi-monitor system. Also, you can plan recordings and end them at a certain period or when the program begins with no time restriction.
Camtasia by TechSmith is a very expensive video recording software for Windows 10, with over 14 million users worldwide. It says that it creates professional-looking fine videos. A free trial is offered for 30 days. For recorded or imported videos, you can use it. Basic editing like trim YouTube video, cutting volume and speed alteration, zoom, comment, transition, animation, etc., free backdrops, intros, and outros, and many more options are offered as picture, audio, and video.
FAQ
Conclusion
If you are struggling with how to record a video on YouTube, this article will answer all your questions. You can take the help of the equipment or software to record a video on a PC, Mac, laptop, Android, or iOS. In this article, the apps for editing are also mentioned, and you can use any as per your preference.
Editors Recommendation