The most annoying task is losing all your important data from your SD card, especially when you don't have a backup. But don't worry; some hacks will help you recover files from your SD card. However, you can easily retrieve lost photos, videos, documents, and music with the help of the right tools and techniques. Whether your SD card was accidentally formatted, corrupted, or physically damaged, there is still hope for recovering your files. This article will show you how to recover important files from your SD card using these easy and effective methods. And if you have a new Mac and want to recover your data into an SD card from your old Mac device but suddenly find it didn't work. So what will you do? Click on what to do when Mac is not reading SD Card.
Reasons for Common Data Loss on SD Card
SD cards are a very useful part of digital products like cameras, phones, and other portable devices and are a popular storage media. Despite being reliable, several reasons could lead to problems like data loss. However, some common reasons for data loss on SD cards include accidental deletion, formatting, virus attacks, physical damage, and software corruption. However, to get it fixed, you need to follow Part 2, where we will show you the software that helps you to recover files from SD cards.
Related Read: How to Recover Data from NAS Recovery Software
Wondershare Recoverit: Best SD Card Recovery Software
Before getting into other stuff, we'll take you first to the Wondershare Recoverit. It is an excellent software for recovering lost data from SD cards. This software fulfills all your needs to recover lost files for various reasons, such as accidental deletion, formatting, virus attacks, physical damage, and software corruption. Wondershare Recoverit's easy-to-use interface lets users quickly scan their SD cards and retrieve lost files.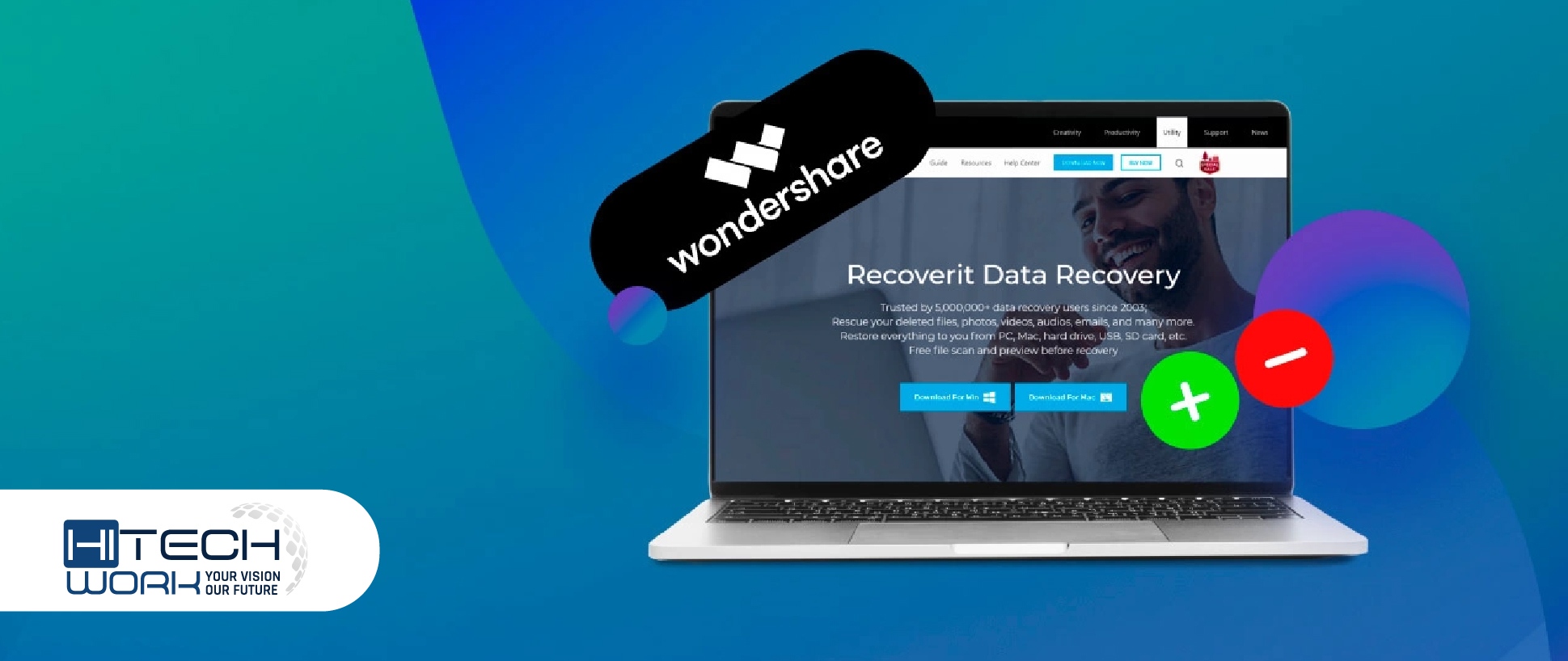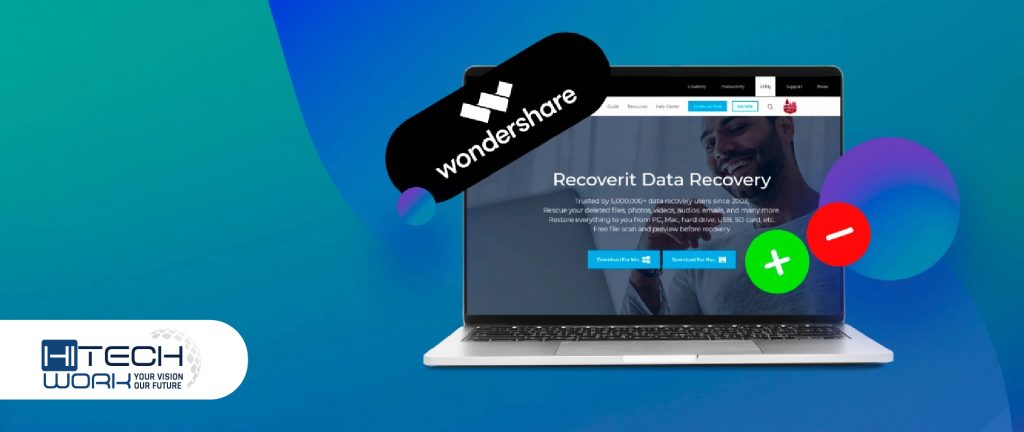 Recoverit supports recovering more than 1000 file formats, including photos, videos, documents, audio, and etc., from 2000+ types of storage devices. And the recovery rate reaches 95%. if you want to know Best 5 Data Recovery Software, follow the Hitech library to explore.
The most interesting feature of Recoverit, which I would like you to check out, is its high success rate. However, another coolest thing is that this software can easily recover some of the severely damaged SD cards, which most of the software is unable to do, so there are high chances of retrieving lost files. Additionally, Recoverit is compatible with Windows and Mac operating systems, which makes it accessible to many users. With its affordable pricing and excellent customer support, I preferred WondershareRecoverit as the best choice for anyone recovering files from their SD cards.
If we take apart from SD card recovery, Recoverit also helps in recovering data from hard drives, USB drives, and other storage devices. However, Recoverit also has the capability to support various file systems such as NTFS, FAT, and exFAT. In addition, it Can also recoverdata from formatted, damaged, or inaccessible drives. This is the reason I prefer Recoverit the most because of the package of features it gives.
1. Disk Image
You can take a disk image as the exact copy of an entire hard drive or partition that contains all data and settings. It is responsible for backing up, recovery, and system migration purposes. However, the most mind-boggling feature of the disk image is that it will allow you to restore your entire system in case of a system failure and also allows you to clone the existing hard drive to a new one which is useful when upgrading the storage. As a whole, a disk image is a crucial tool for recovering data, as it can help you recover lost files from an image backup.
2. Unbootable Computer Recovery
If you're struggling with a problem that many are stuck in that your computer won't start up and is jammed in a boot loop, there are ways to recover an unbootable computer. However, a preferable method is to use a bootable USB drive or DVD to access the recovery environment. From there, you can repair your startup files, restore your system to a previous state, or use the command prompt to fix boot issues. So, if you're facing any problem related to boot, then Wondershare Recoverit is the tool you're looking for.
3. NAS/Linux Recovery
NAS (Network-attached storage) and Linux systems are the king of storage solutions that can store large amounts of data. However, both can also experience data loss for many reasons, such as file system corruption, hardware failure, and accidental deletion. Moreover, NAS/Linux Recovery tools are designed in a way to recover lost data from these systems. These two giants recover files from various systems and devices through different methods, including RAID arrays, external drives, and network drives.
4. Video Recovery
We all know how much a video plays an important part in our life, from capturing photos to making charming videos. However, the biggest concern is if you accidentally lose your important video or photo and don't know how to recover it. This is the place where video recovery tools take entry. Wondershare Recoverit can easily recover videos from various storage devices, including SD cards, USB drives, hard drives, etc. And it also can recover videos lost due to accidental deletion, formatting, corruption, or virus attacks.
5. Tech Specs
If you are facing data recovery problems, then go for Wondershare Recoverit. Because this master software can easily recover photos, videos, audio files, documents, emails, and more from hard drives, USB drives, SD cards, cameras, and other devices.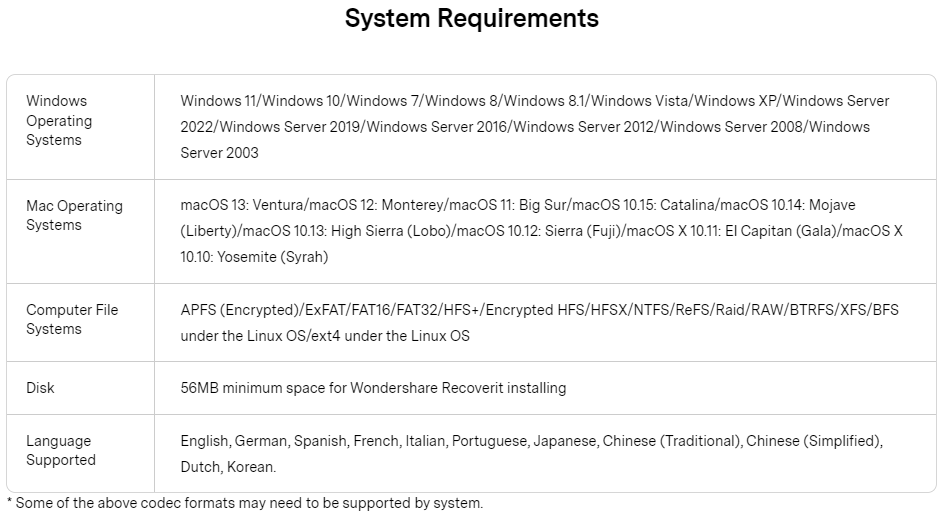 SD Card Recovery with Wondershare Recoverit
First, you need to connect your SD card to your computer using a card reader or cable.
After then, download and install Wondershare Recoverit on your computer.
Launch the Recoverit software and choose the SD card where you lost the data.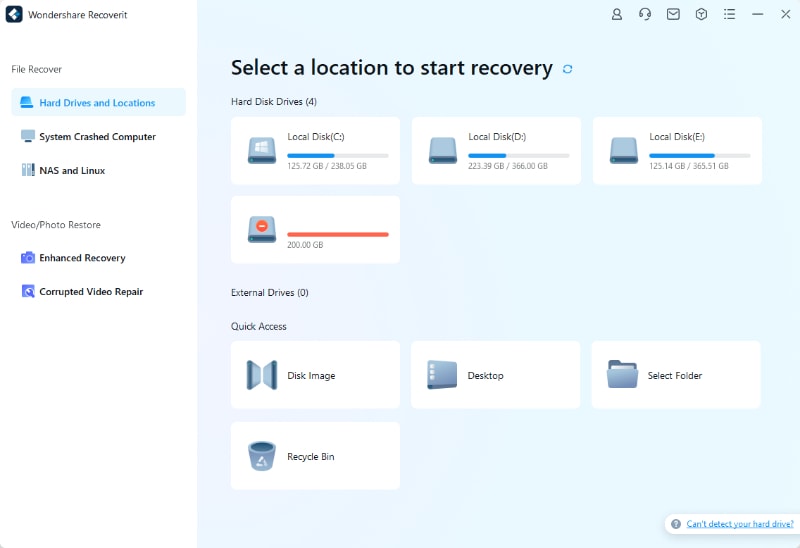 After selecting the SD card, click on the "Start" button to begin scanning your SD card.
Once the scan completes, you can preview and select the files you want to recover.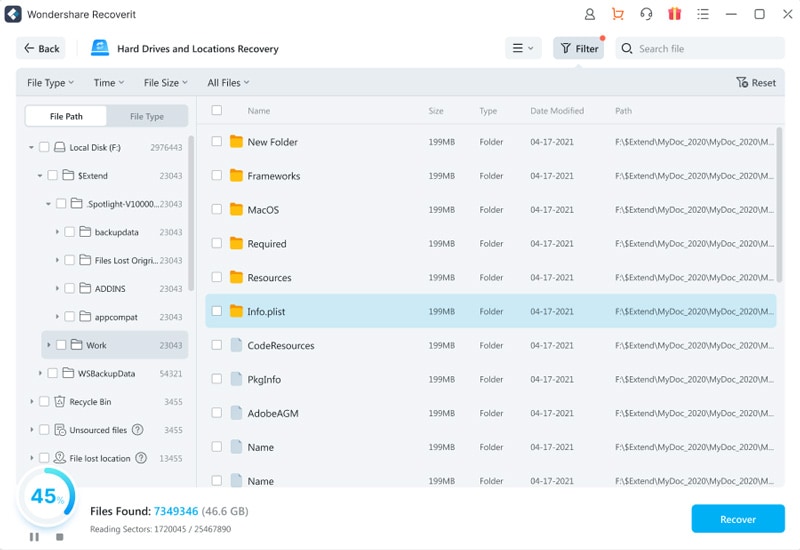 Tap the "Recover" button to recover the selected files to your computer.
Pick a different location to save the recovered files to avoid overwriting any existing data on your SD card.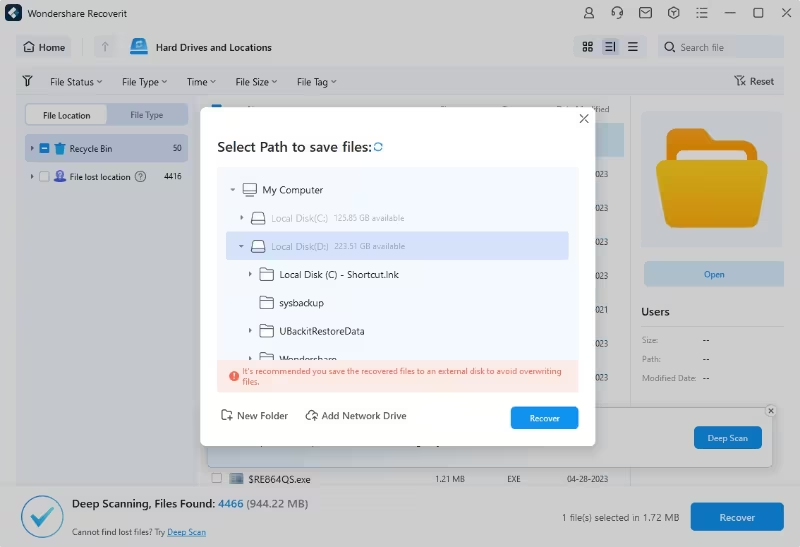 Following these simple steps, you can easily recover lost or deleted files from your SD card using Wondershare Recoverit.
Conclusion
In conclusion, Wondershare Recoverit is an excellent data recovery tool that can help you recover lost or deleted files from various storage devices easily. Whether you accidentally deleted important files, formatted your SD card, or suffered from a system crash, Recoveritgot your back and helped you retrieve your data quickly and easily.
With its intuitive user interface, advanced scanning algorithms, and support for various file systems and devices, Recoverit is a reliable choice for anyone willing to recover their lost data. Additionally, Recoverit's high success rate and speedy recovery time make it an efficient and effective solution for data recovery needs.
Editor's Recommendation