Removing channels and apps from devices is simple, but on Roku devices, it is quite a difficult task to do. For some reason, users need to remove the YouTube app from their Roku devices, but they don't know how to remove YouTube from Roku devices.
In this article, we will guide you through three ways to remove YouTube from Ruko devices. Furthermore, we will discuss how we can perform a PIN setup to control installing applications without the owner's permission.
Also Read: How to Set up Roku Streaming Device – Complete Guide
How to Remove YouTube from Roku TV through Remote
You can uninstall Youtube from your Roku TV by following these simple steps:
Press the Home button on your Roku TV remote to show the home screen.
Scroll the channels and select YouTube to remove.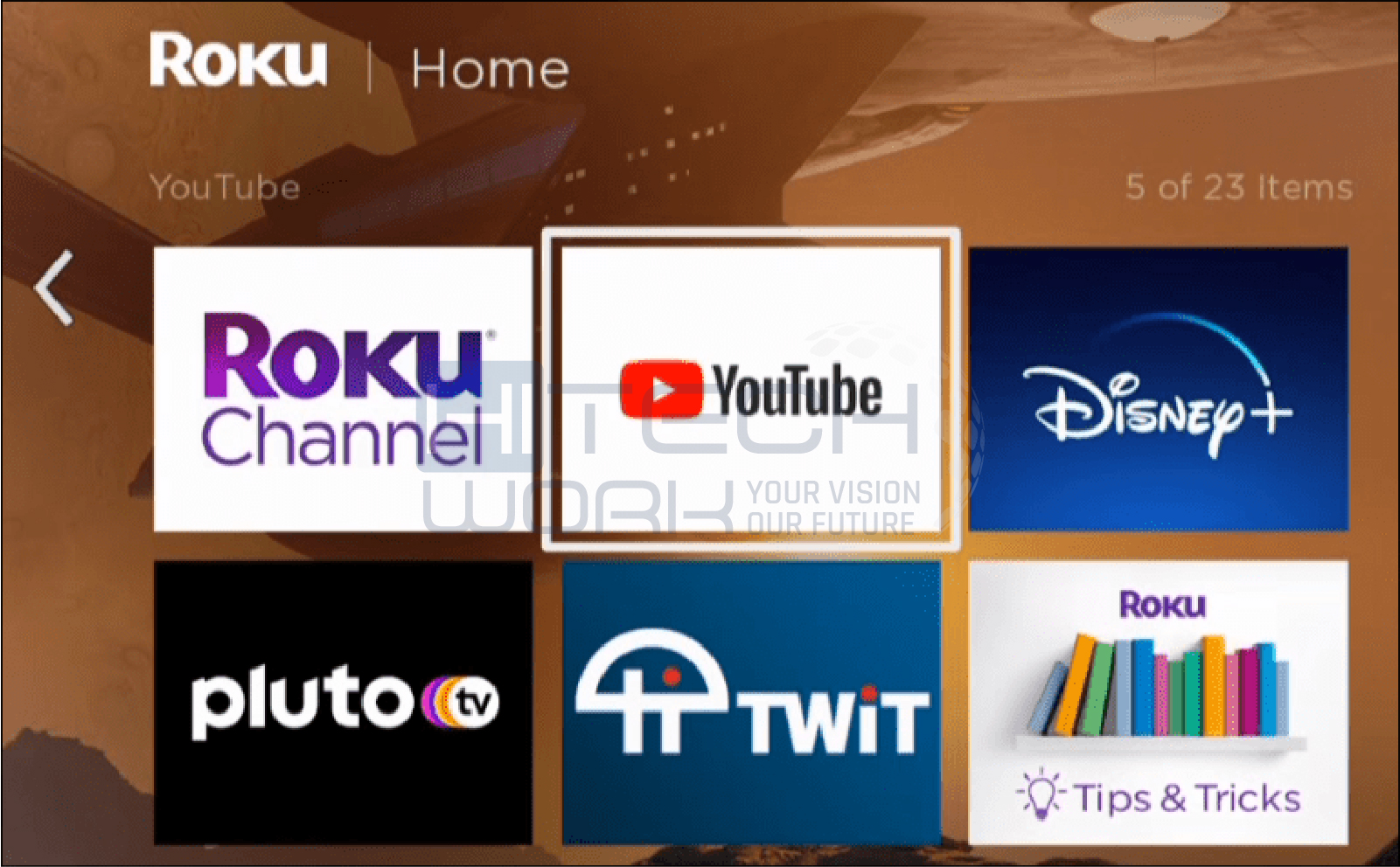 Press the Star button on the remote, choose Remove Channel, and click OK to Confirm.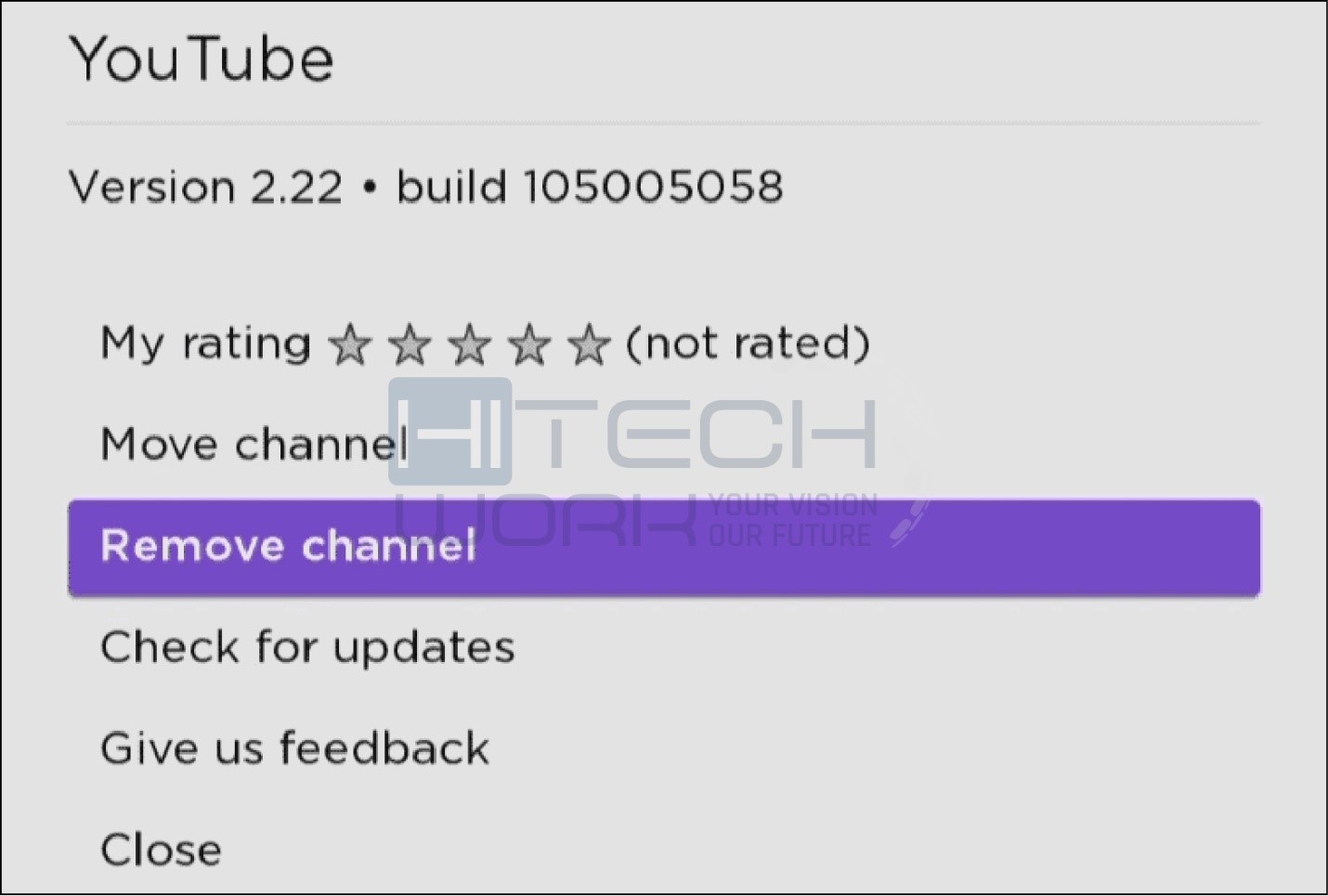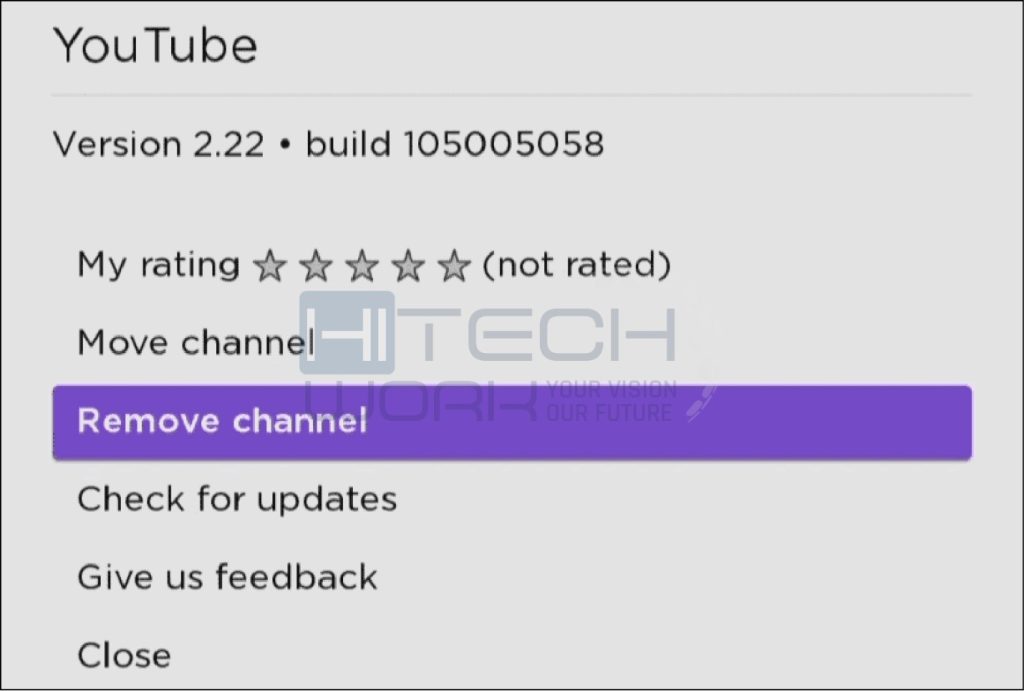 Remove YouTube from Roku devices via the Roku Website
Visit the Roku official website.
Login into your account.
On top of the page, there is the My Account button. Click on it.
Then click Manage My Subscription.
Find the YouTube Application and click Unsubscribe.
How to Uninstall YouTube from Roku Devices Via Mobile App
You can easily uninstall YouTube from Roku devices through the Roku Mobile application. The Roku app is available on Android and iOS devices. Below are mentioned some easy steps to delete YouTube and any other channel from your Roku device.
Open the Roku Mobile App.
Click on the Channels icon.
On the Next Window, Select My Channel to see the full list of channels installed on your Roku device.
Select and hold the YouTube icon to view more information.
Click Remove and confirm it; YouTube will be removed from your Roku Device.
Why I Can't Remove a Channel from Roku Devices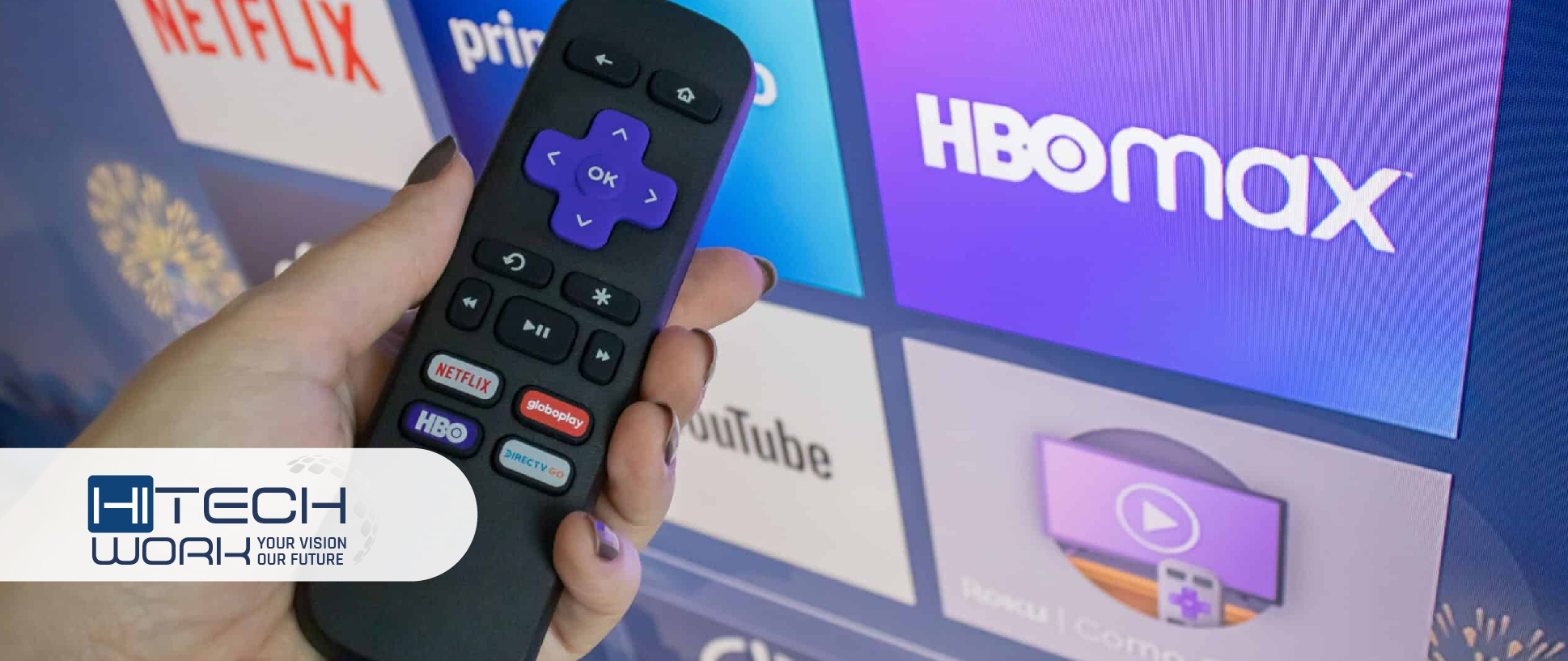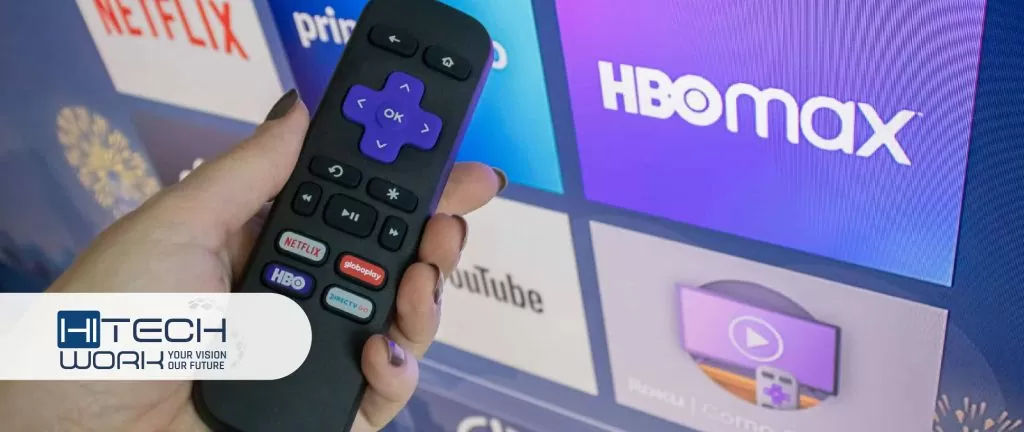 Sometimes, users fail to remove channels from their Roku devices in the ways mentioned above. It usually happens because Roku is having trouble connecting to channel servers. In that case, try these methods to fix this issue.
Update Roku Software: To update the Roku software, on the home screen, go to settings, tap on System, then System Update, and click Check Now to complete the Update. After updating the software, try again to see if you are able to remove channels from Roku.
Restart Roku Device: To restart your device, visit the settings, press the system button, and then select power; on the power option, you will find System restart.
Switch off Roku TV: Unplug your Roku TV from Switch and plug it in after a couple of minutes.
Check Wi-Fi Connection: Troubling in removing channels happens because the internet connection is lost. Check your  Wi-Fi connection is connected and working perfectly.
Factory Data Reset: To perform factory data reset, press the Home button on your Roku remote, scroll down and select Settings, choose System, and then select Advance system settings; on the next step, select Factory reset and select Factory reset everything, and follow the on-screen instruction to erase everything on Roku device.
Clear Cache and Cookies: Clear cache and cookies on Roku device to avoid trouble in removing channels. To clear cache and cookies, press the Home button on the Roku remote, select Home from the menu, press the Home button five times, and then press the UP button one time. Now press the Rewind button two times and press the Fast Forward button two times. Wait 10 to 20 seconds your Roku device will be restarted.
Pin Set Up to Control Channel Installation On Roku
Suppose your Roku device is used by all the family members, such as your kids. However, you don't want your children to access YouTube and watch videos. First of all, you will remove the app from the device, but it's not enough to protect your child from the addiction to watching YouTube videos on Roku TV.
However, reinstallation of YouTube is pretty simple. In that case, you need to set a PIN to control the new installation and also the Subscription of the channel.
Below are the steps to set up a PIN to control your Roku account from PC mobile devices and Roku remote.
On PC and mobile web Browser:
Go to the Roku official website from your PC or mobile device web browser.
Sign in to your Roku account.
On my account page, click on PIN Preference and tap on Update.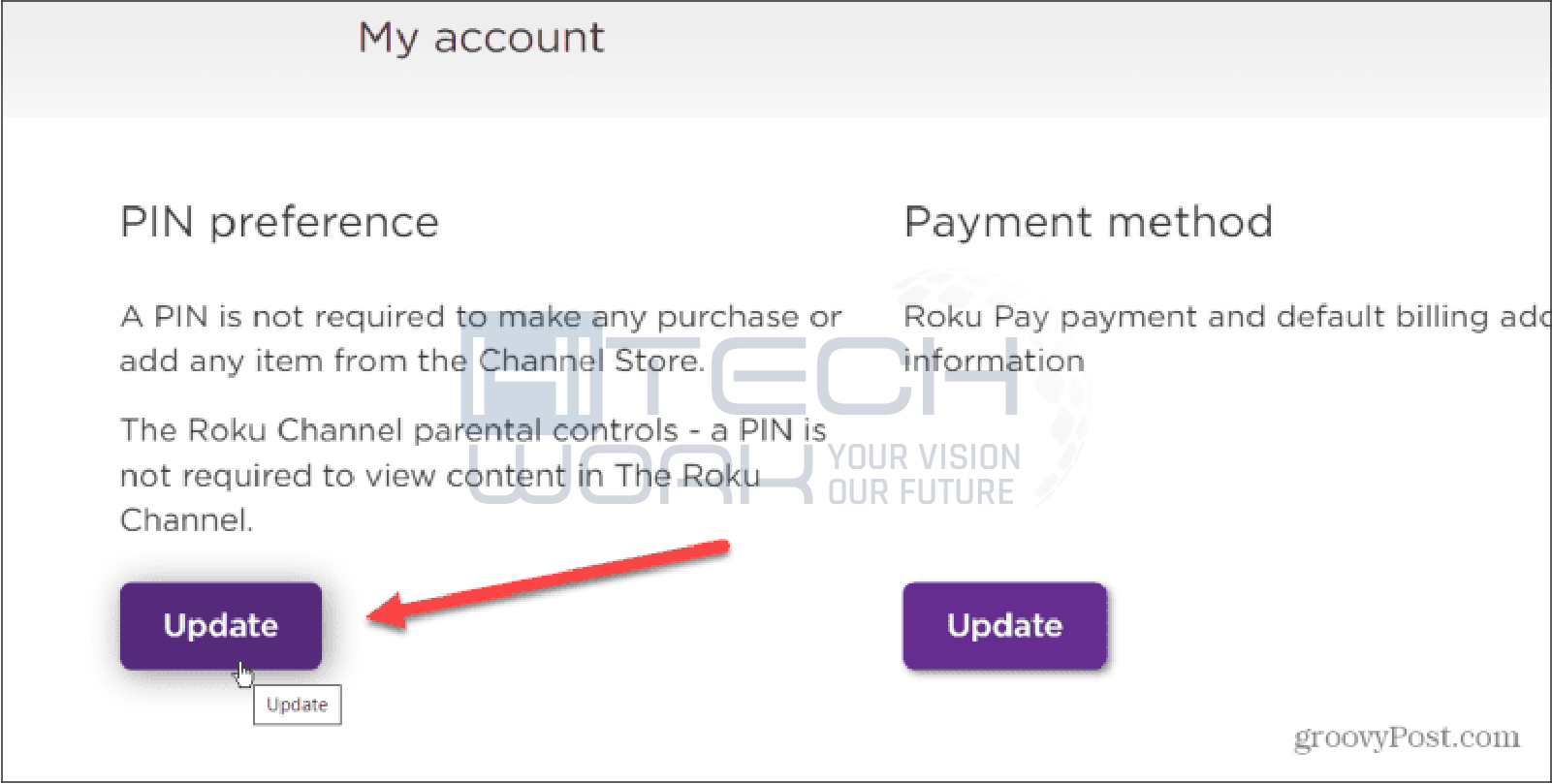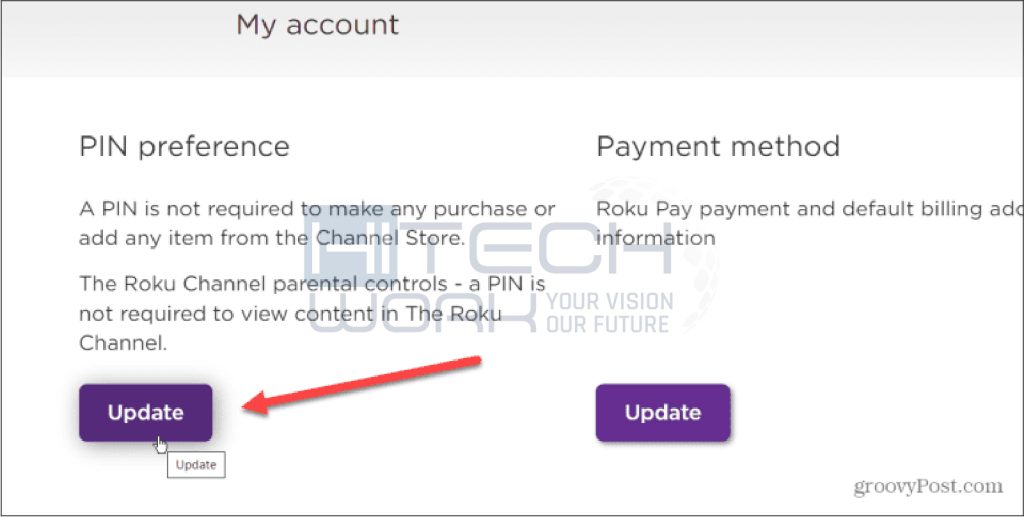 Select the option (Always to Require a PIN to make purchases and add Items from the Channel Store).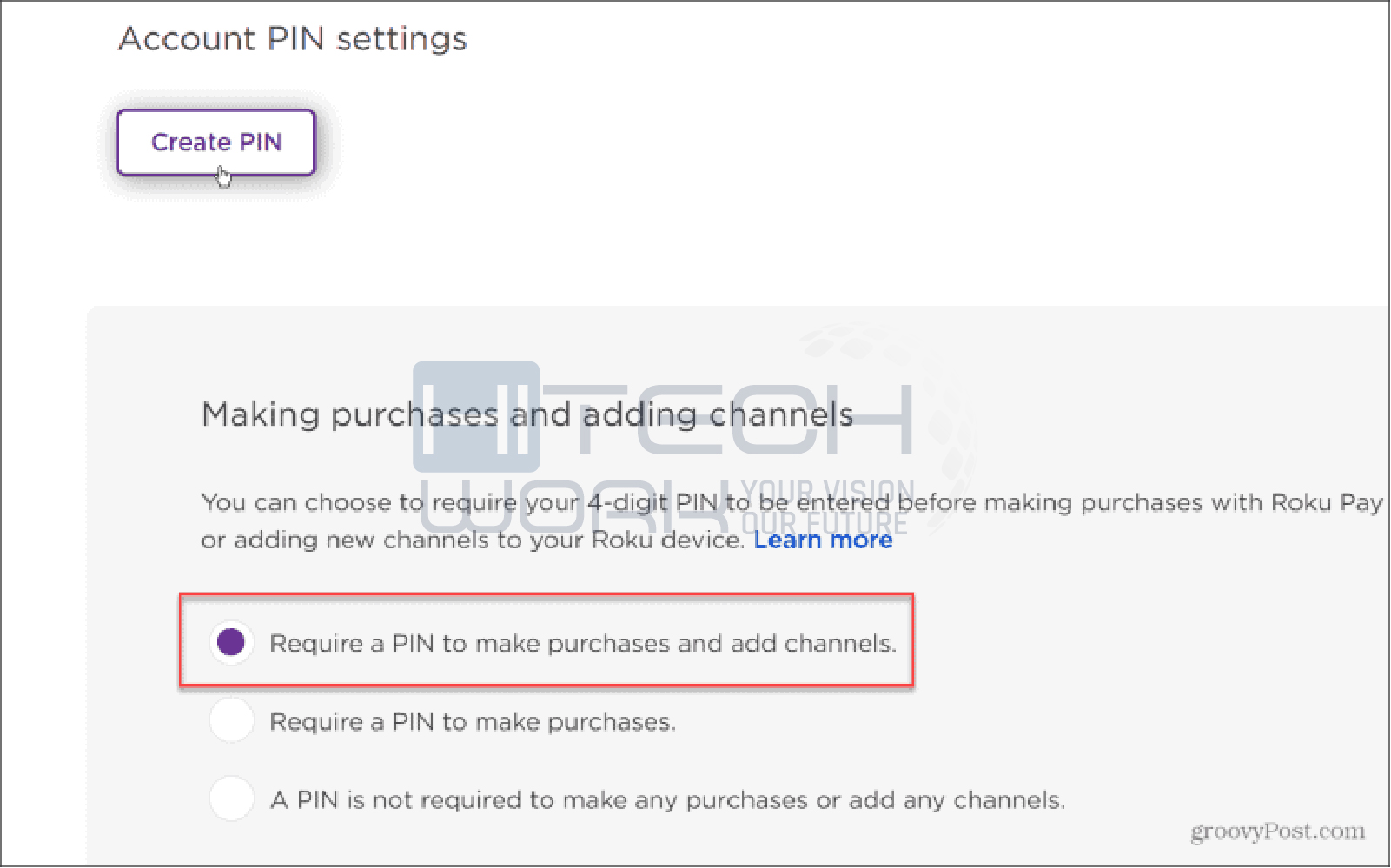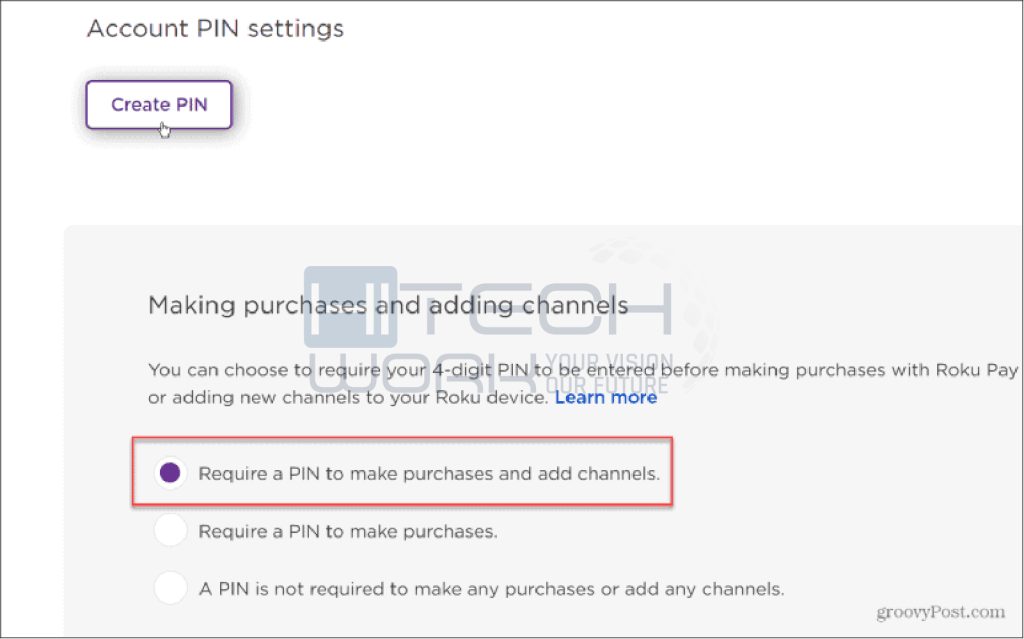 Type Four-digits PIN and Tap on Verify PIN.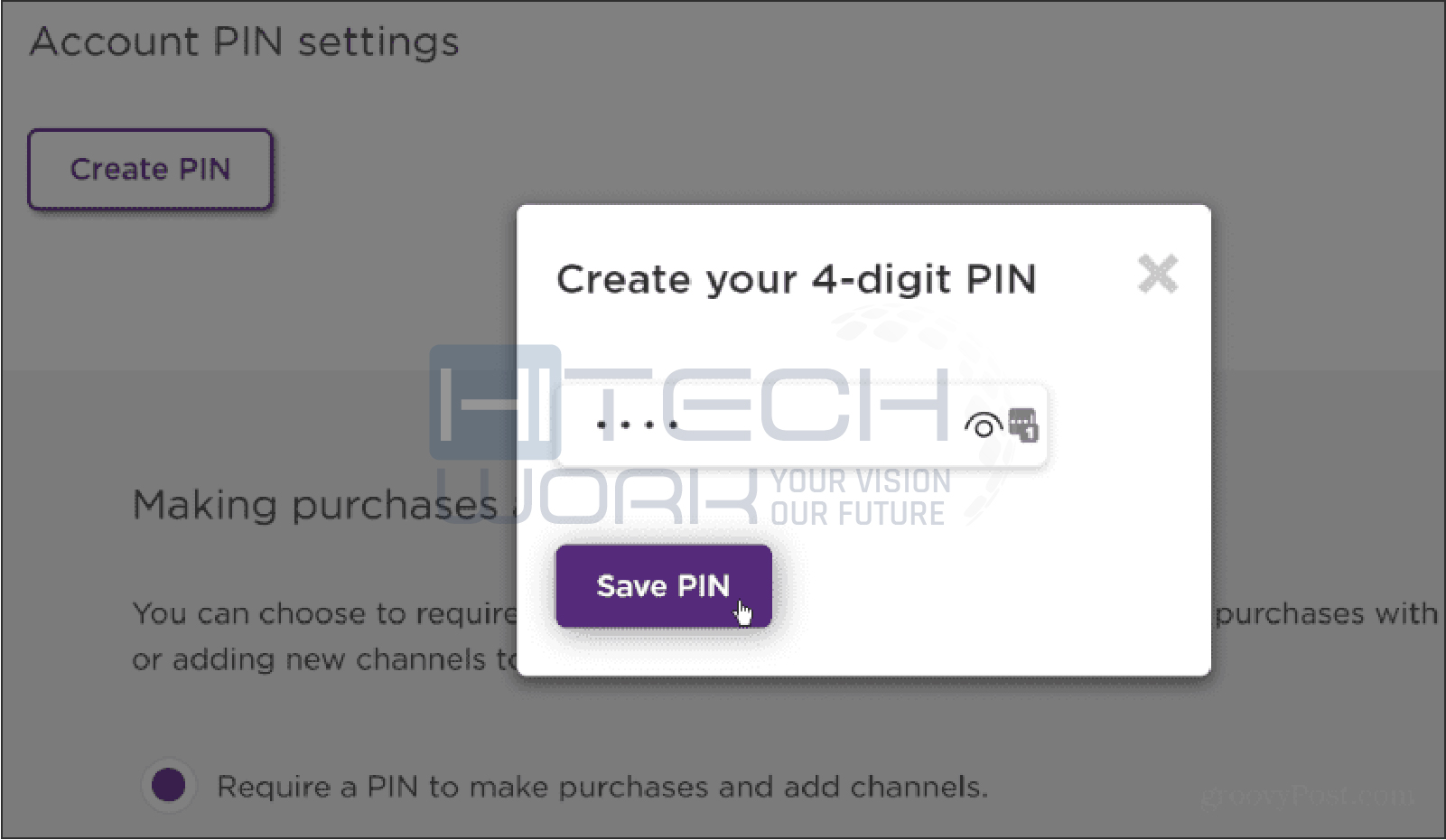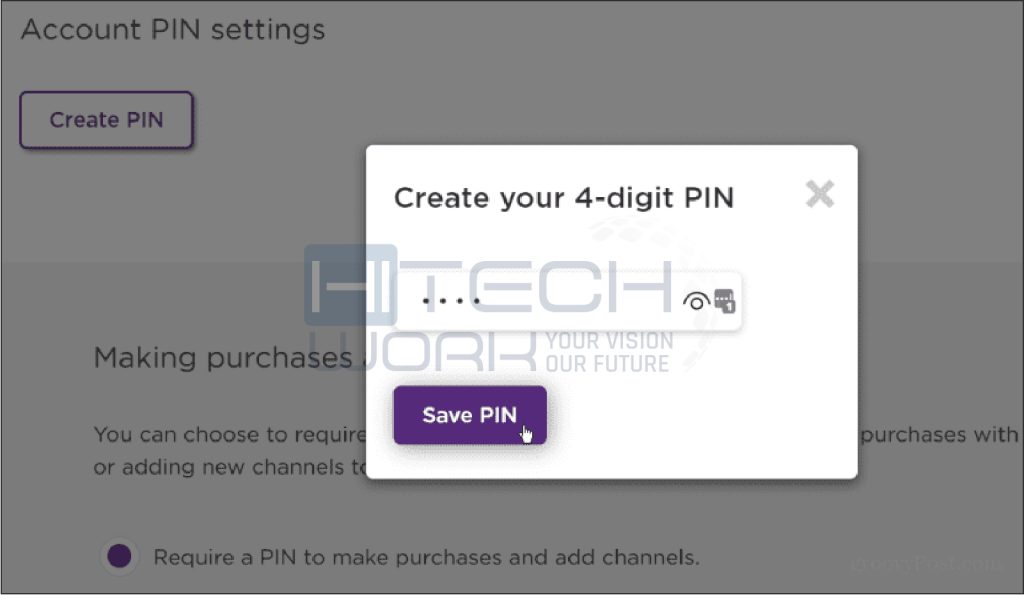 On Roku TV through Roku remote:
Press the Home button on your Roku remote and click on Settings.
Tap on Parental Controls.
Type your Four-digit code two times. Then press OK.
Now, your PIN is set.
Once the PIN is set for your Roku device, you don't have to worry about reinstalling YouTube and any other channel without your consent.
How to Set Parental Control on YouTube
Whenever you don't want to remove YouTube from your Roku device but still want to block inappropriate YouTube content from showing in front. This parental control option is really helpful to you.
However, some streaming channels like YouTube, Netflix, and Hulu have parental control on their own. For YouTube, you can turn on the Restricted Mode, which will provide you with only appropriate content. Here is how you enable the restricted mode.
Go to the YouTube application on your Roku device and open the settings.
Keep scrolling until you find Restricted Mode and enable it.
After enabling the Restricted Mode, YouTube only shows appropriate content, but this option is not perfect at all; anyone can easily turn off this restricted mode, even kids.
Recommended: How to Turn off Restricted Mode on YouTube iPhone
How to Reinstall YouTube on Roku TV
If you previously deleted YouTube from your Roku device and want to install YouTube on your Roku device. Follow these guidelines to reinstall YouTube on your Roku device.
On the Roku remote, hit the Home button.
Click the left-side arrow to see the menu.
On the menu, click on streaming channels.
Find the YouTube application in the channel store and click on it.
On the next window, you will find the Add Channel button; tap on it.
Type your PIN if you set up PIN control.
Wait a couple of minutes to install the YouTube application on your device.
FAQs
Editor's Recommendation