Snapchat Premium membership was introduced in July 2022 to increase revenue, followed by the footsteps of Telegram and WhatsApp Business. Snapchat has introduced paid subscriptions to boost earnings for influencers. Now, anyone can buy the premium version of Snapchat and enjoy the special features unique to the messaging app.
In this blog, you will get to know about the subscription process, how to use Snapchat+, and what are the additional features of it. All the information is presented here in a well-organized manner. Have a look!
check out this guide on 5 Snapchat safety tips for every user
About Snapchat Premium
Snapchat Premium has announced the premium subscription-based service known as Snapchat Plus. Exclusive experimental and prerelease features like exclusive badges, access to customized icons, and you can even mark your chat with your best friend, story rewatch count, and much more. All these features are counted as exclusive features.
Snapchat Plus is free for the first 7 days, with a trial to use and experience the royal features. Now, you can easily customize your Snapchat experience with it. Recently, more than one million Snapchat users have shifted towards Snapchat+.
However, it is a great gift to the daily users who love Snapchat and maintain streaks daily. But it's a drawback for creative digital creators because all the content is already available on Snapchat.
So, let's talk about it in detail, and you will be glad to know about the more features available in Snapchat+.
The Exceptional Features of Snapchat Premium
Here are the top features mentioned below that Snapchat Plus users want to experience.
Custom Story Expiration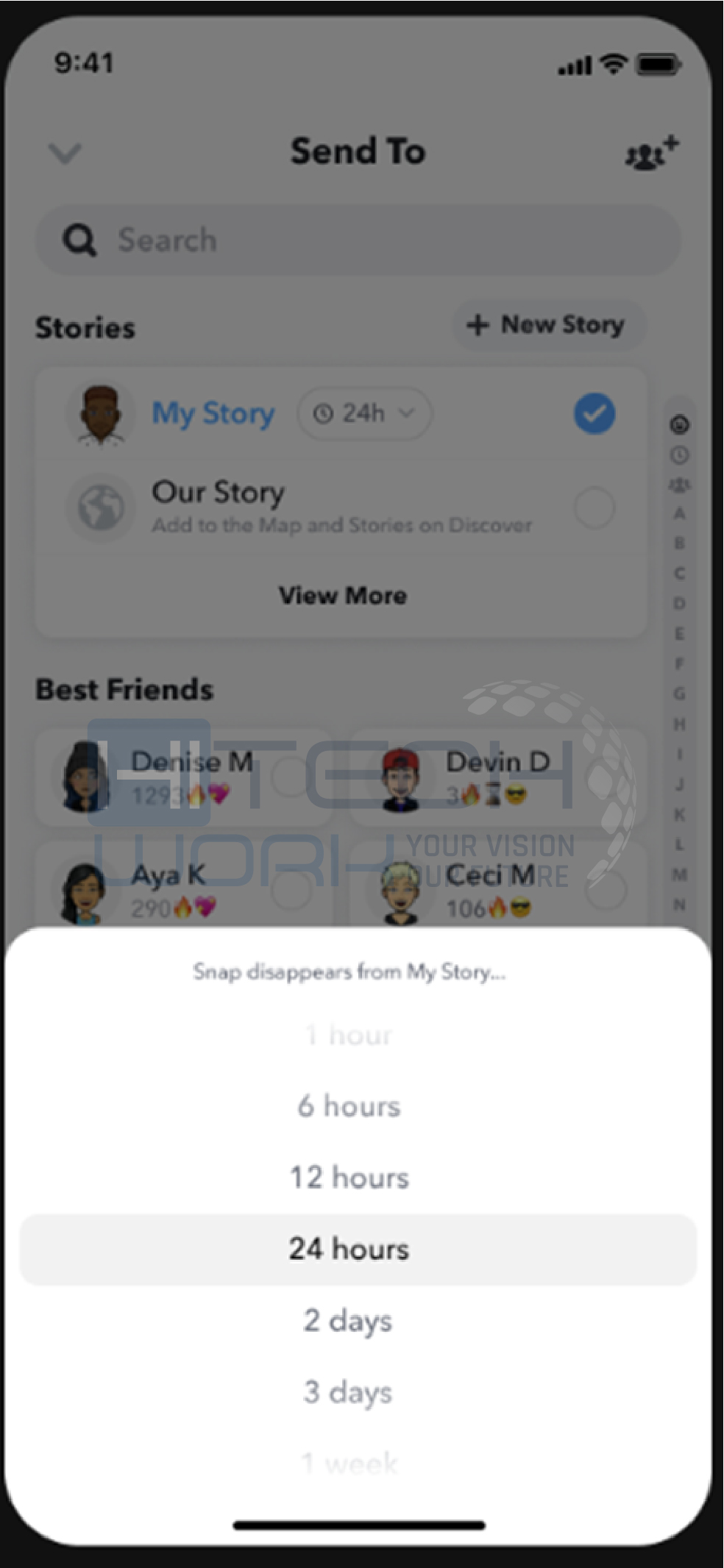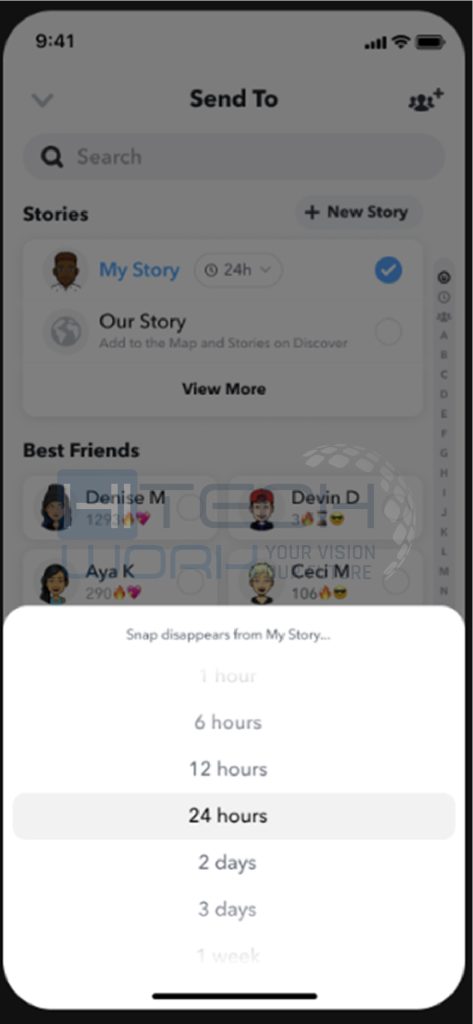 In the Snapchat premium account, the story expires after 24 hours. But in Snapchat+, users can now set timers on their stories, which will be shared on their profile for a certain time. The timer is set from an hour to as long as one week. Users can now share a story on their profile for a week or an hour.
Custom Notification Sounds
Snapchat+ can set custom notification sounds for distinctive contacts. It helps you know who has sent you the Snap or a chat and saves you time without checking your cell phone. Now set the custom notifications sound for a chat and snap so you'll be notified either you receive Snap or a call. A total of 7 sounds are available in Snapchat Premium. 
Camera Color Borders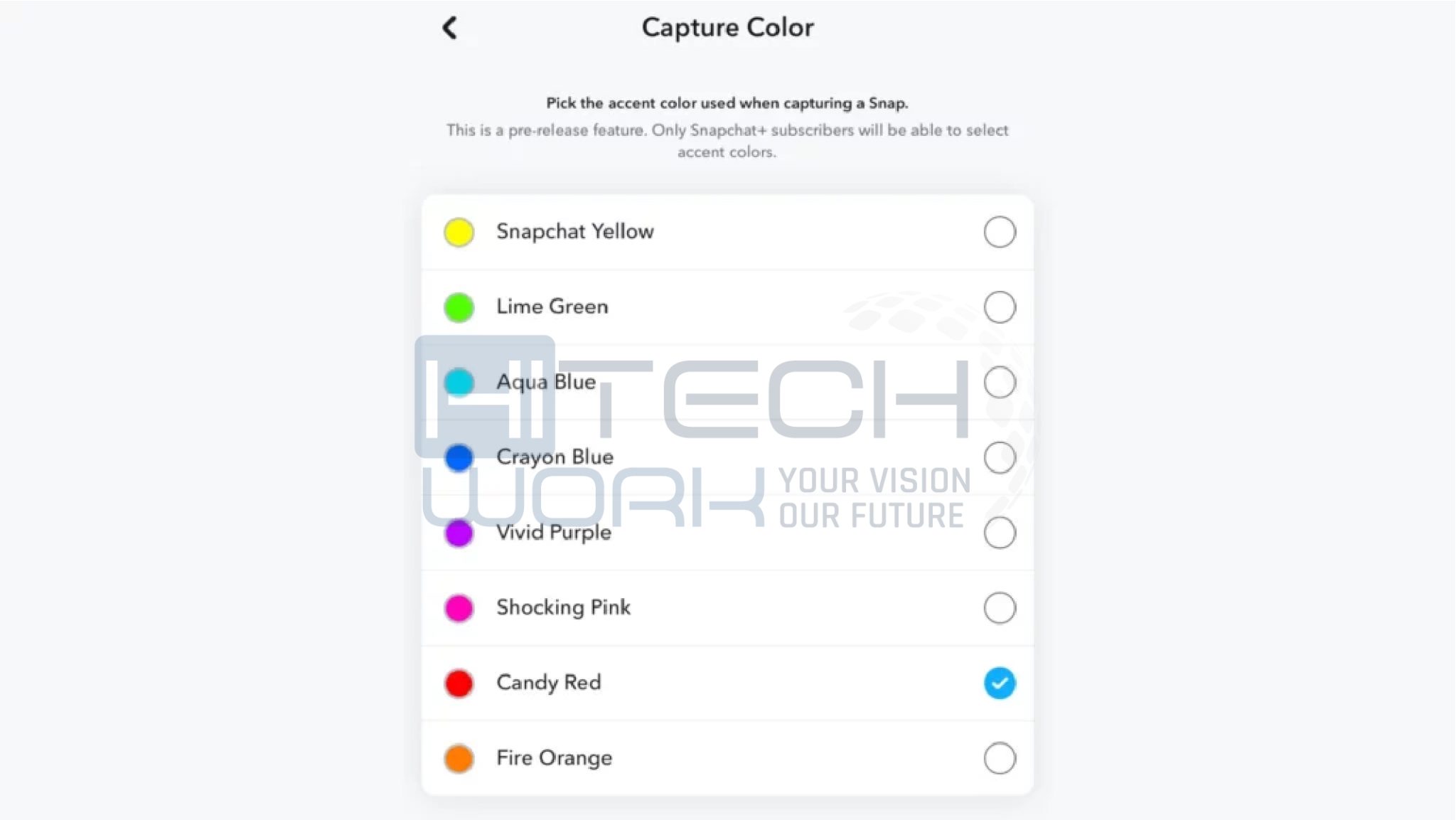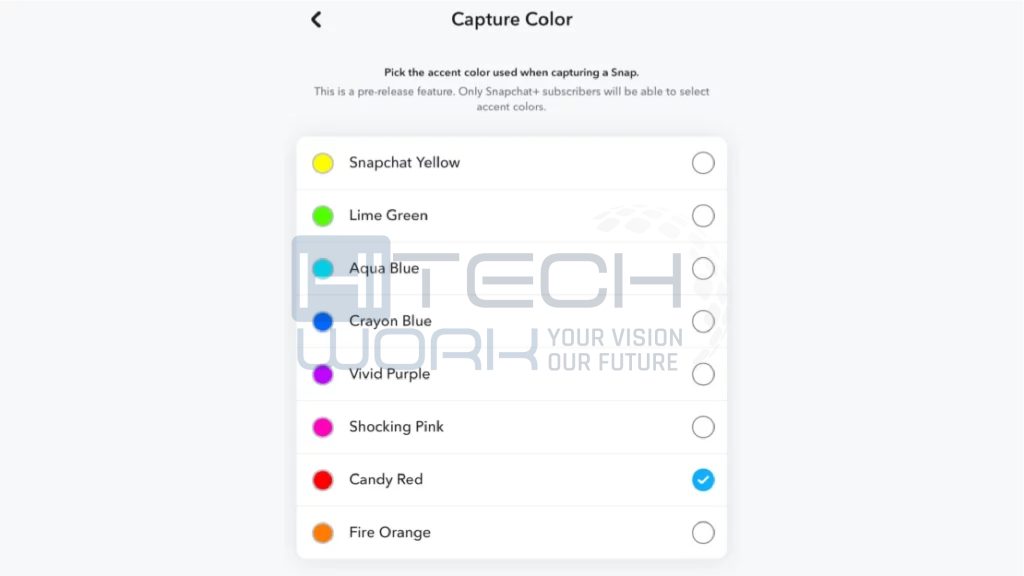 Another feature of Snapchat+ is now you can personalize the colored borders around the camera. There is a distinctive large selection of colors you can choose from that will show around your camera whenever you are recording videos or clicking pictures with a Snapchat camera.
Pin a Friend as the #1 BFF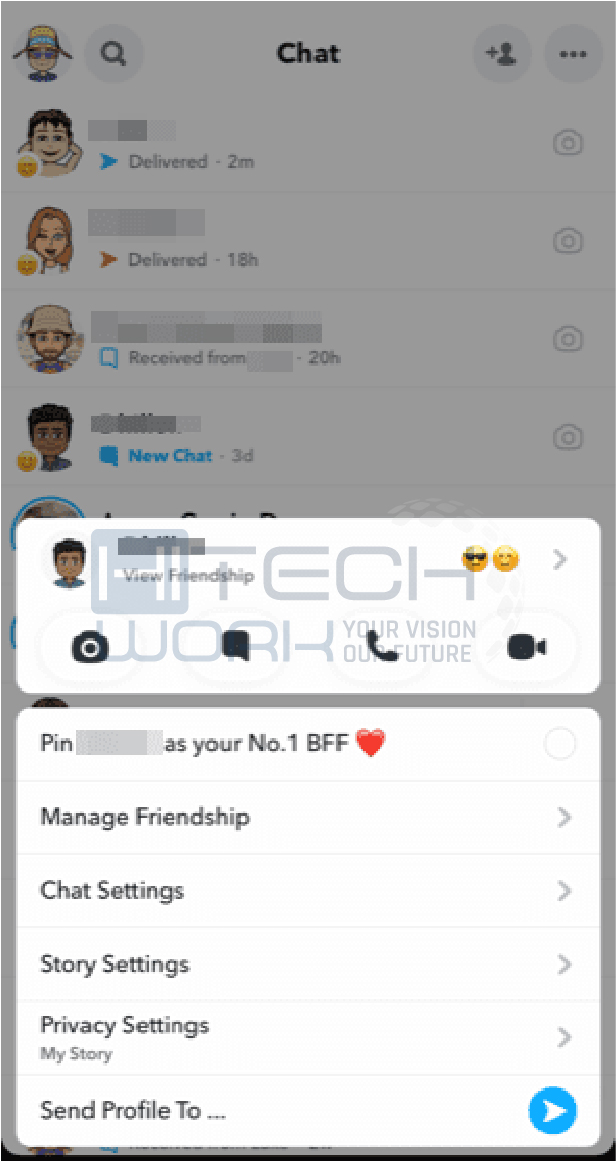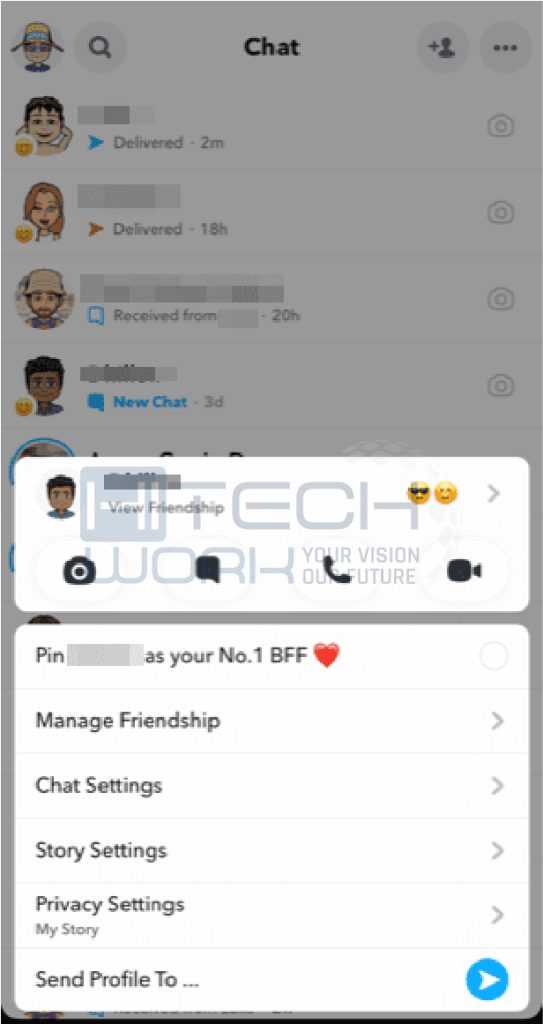 Now, you can easily pin a conversation with your friend as your BFF. You don't have to act as a BFF to whom you mark it. It's been observed that the people who continue to be on top for two consecutive weeks will automatically get a red heart with the name and be called super BFFs.
Make a Badge Visible in your Profile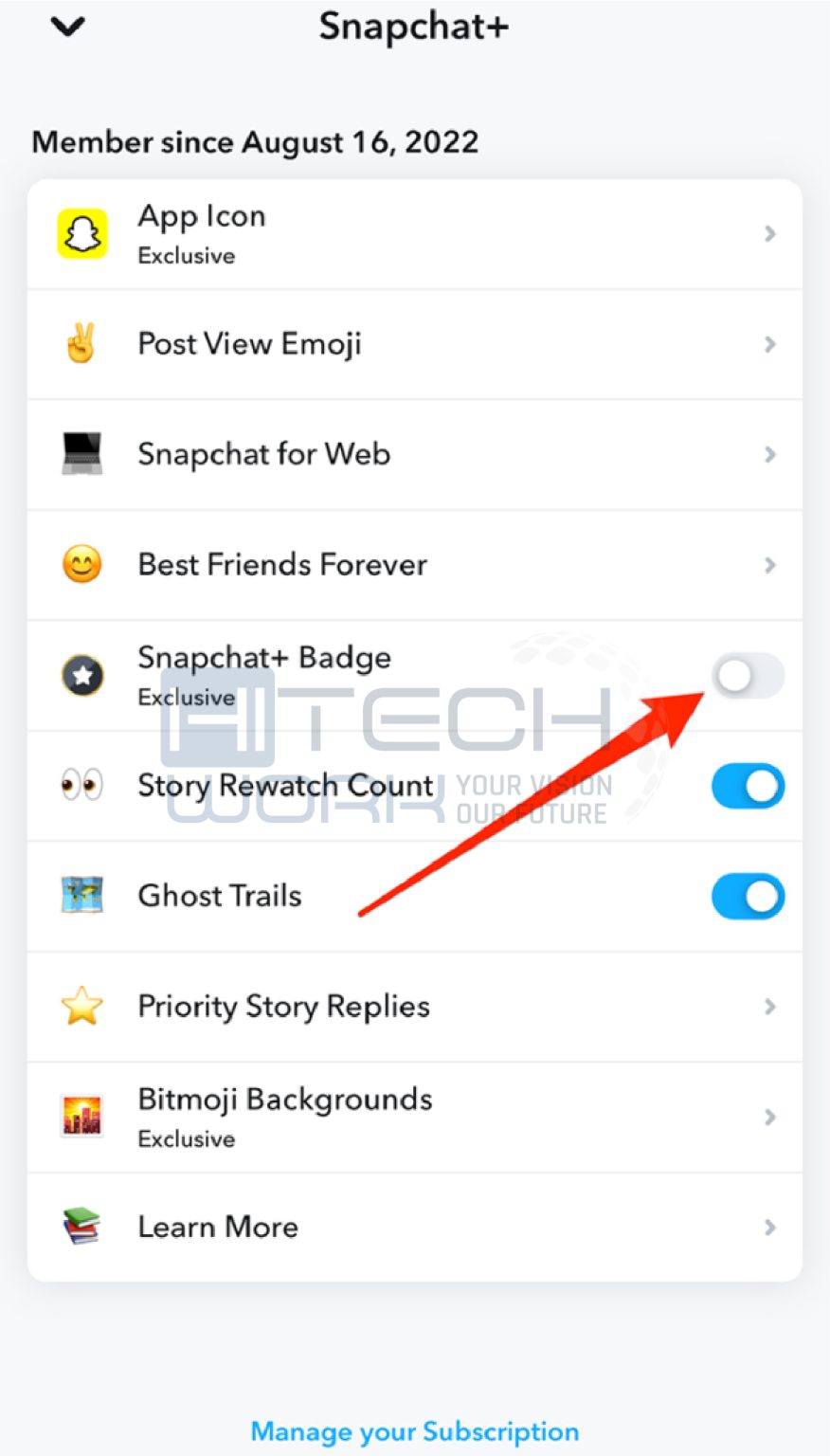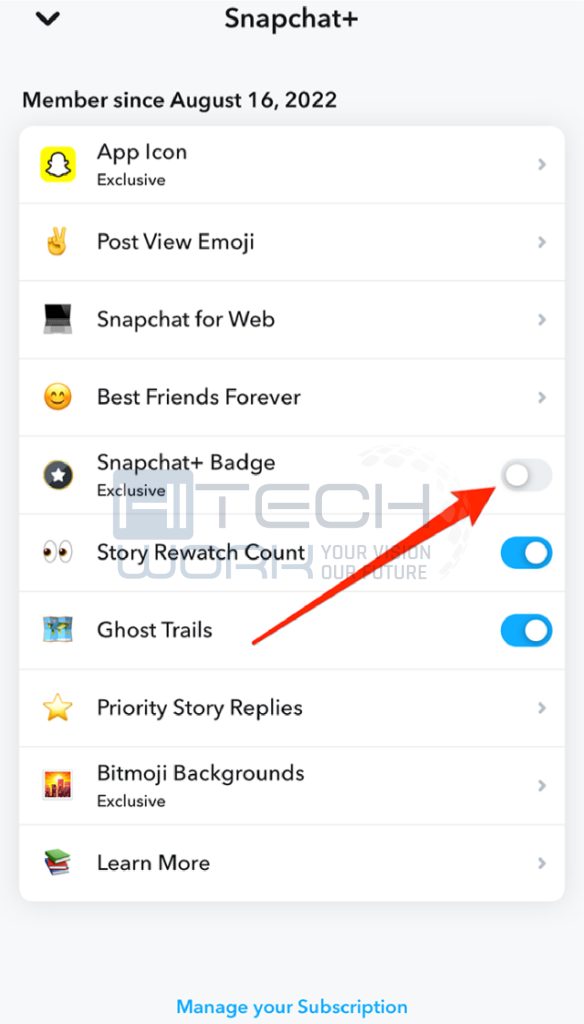 In Snapchat+, you will get a star icon with the Snapchat profile name, indicating that you are a Snapchat premium user. This badge will be seen by those who visit your profile.
Trace the Location of your Friend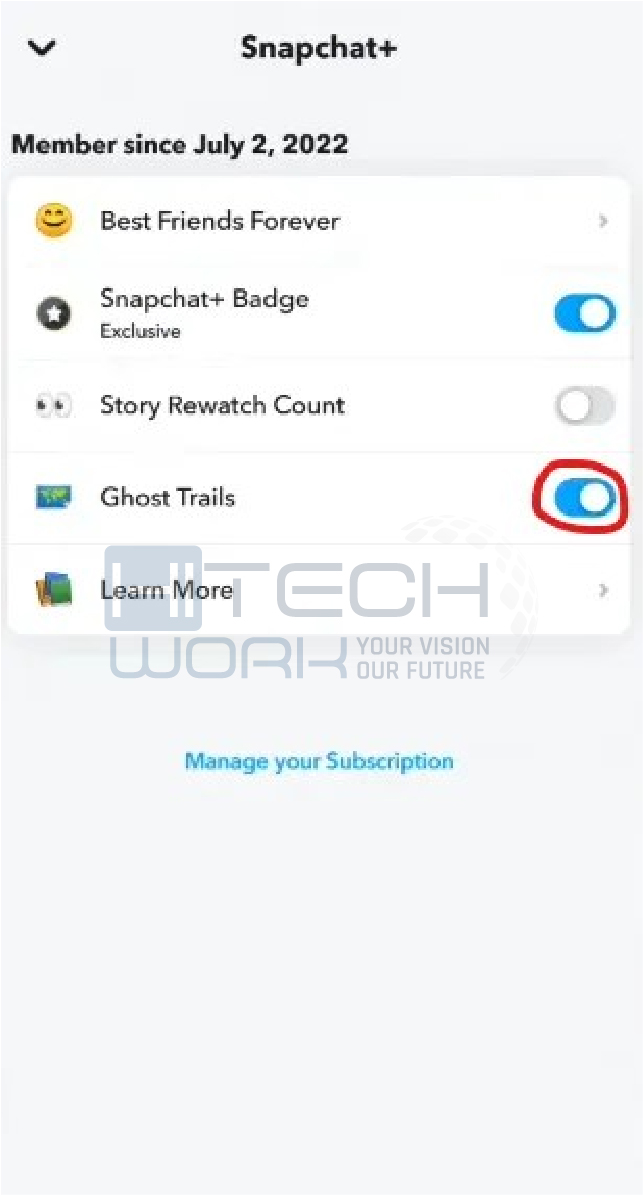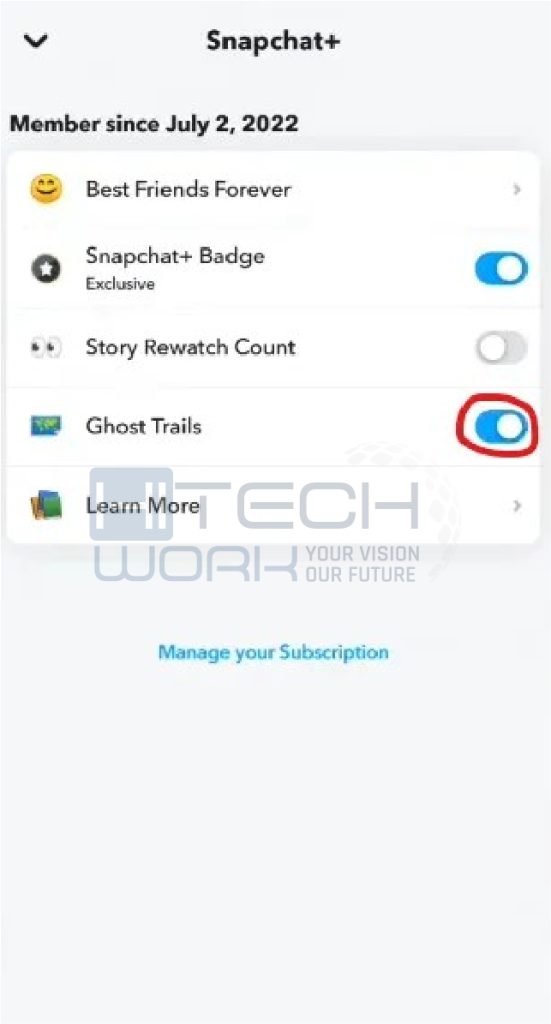 Through Ghost Trails on Snap Maps, you can easily trace your friend's location for the past 24 hours. However, Ghost Trails will be only shown to those with whom you have shared the location.
Custom App Icons/Themes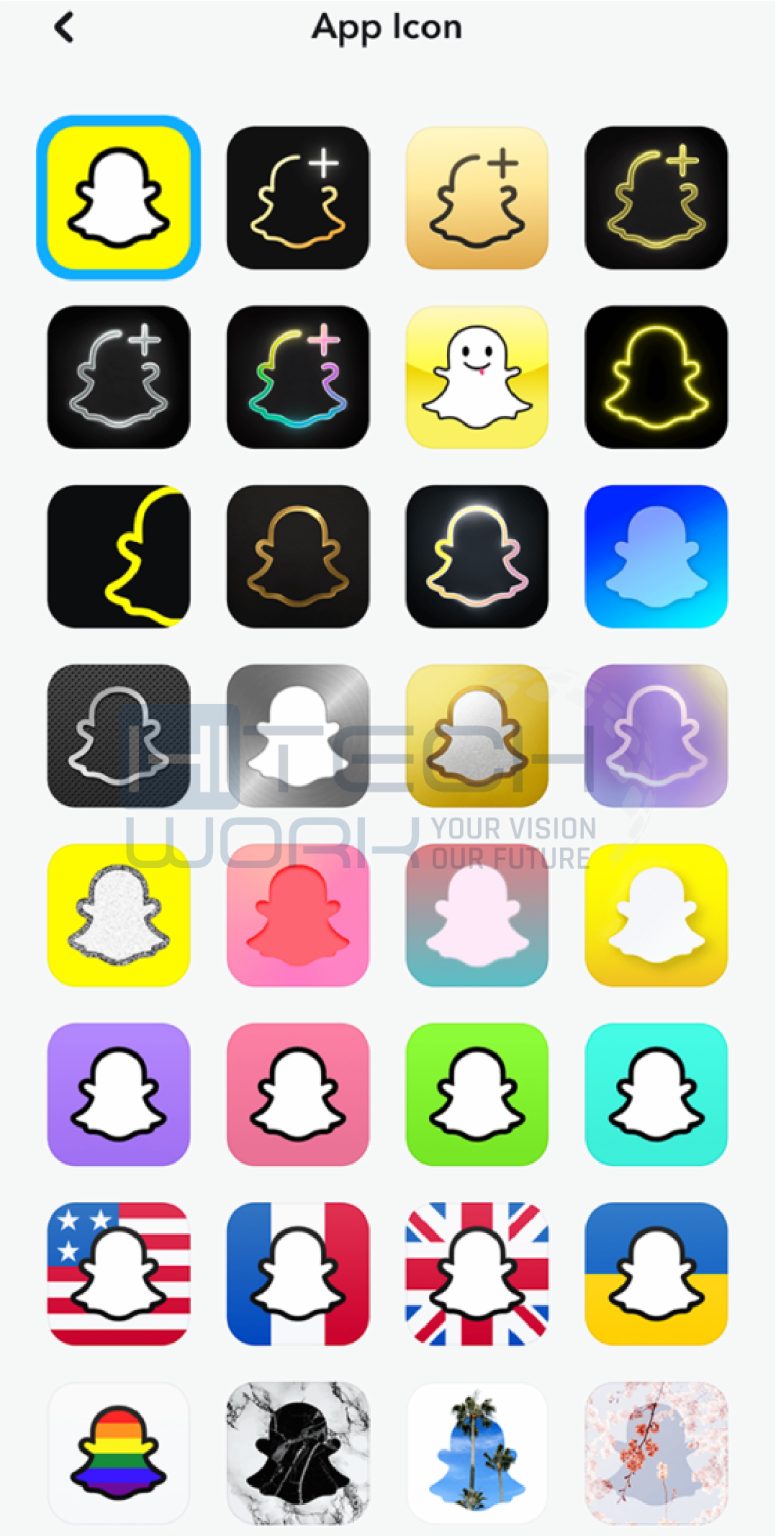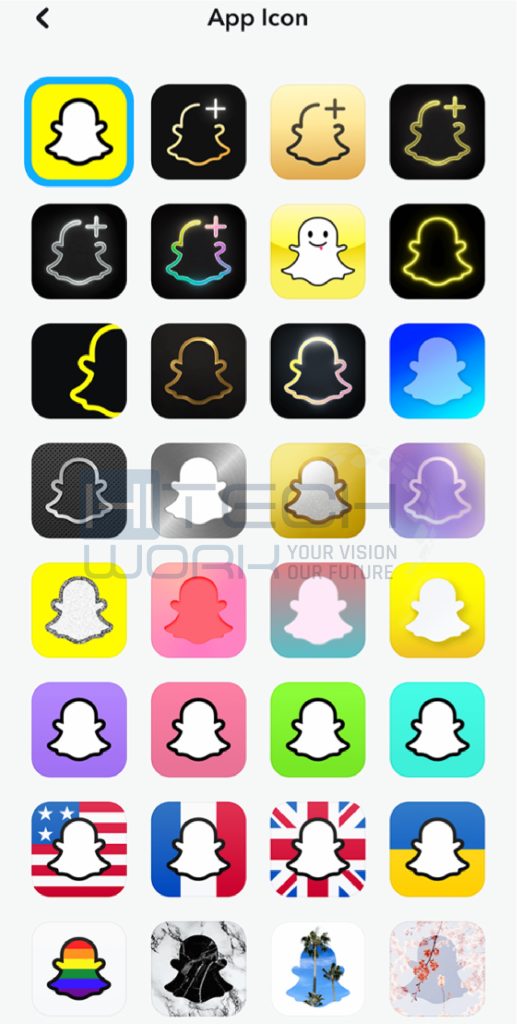 Custom icons are also added to the Snapchat+ subscription. As Alessandro Paluzzi mentioned, you can choose from more than 30   custom icons. It is predicted that more icons will be added for Snapchat users.
Displayed to the Snapchat Stars
If you are a Snapchat+ subscriber, your story replies to the Snapchat stars will be on top and more prominent to them.
Story Rewatch Count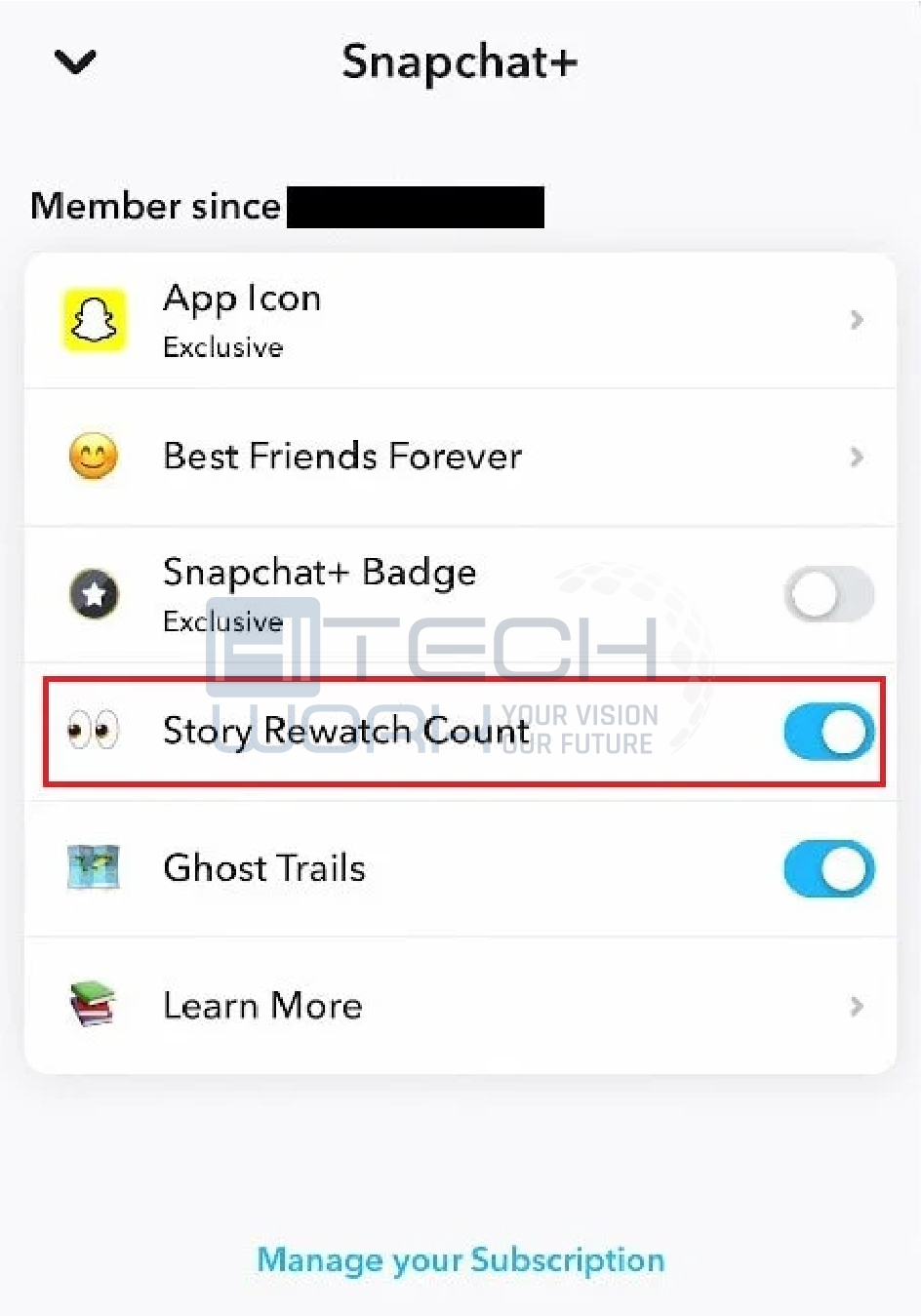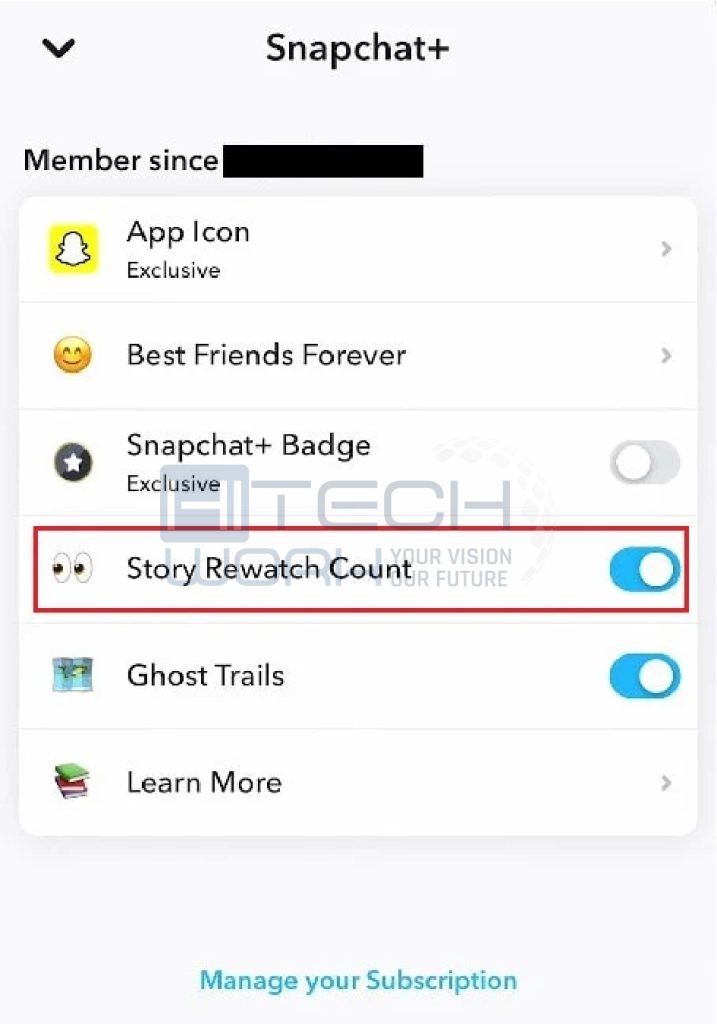 Snapchat Plus will let its users check out that one or more friends have rewatched their stories, private stories, and shared stories. Users can do it by toggling on the rewatch indicator feature in the settings option. However, the feature will not indicate the total number of times it has been rewatched, so it does not specify which of your friends rewatched your story.
Story Boost
Another exclusive feature of Snapchat Premium is the story boost. It is available for users who are paid subscribers of Snapchat+. The story boost feature will let the user boost their story for a day (24 hours). The story will be located in the number 1 spot so it can be seen by more of your Snapchat friends. At the same time, Snapchat + subscribers will get 1 story boost per week.
Snapchat Solar System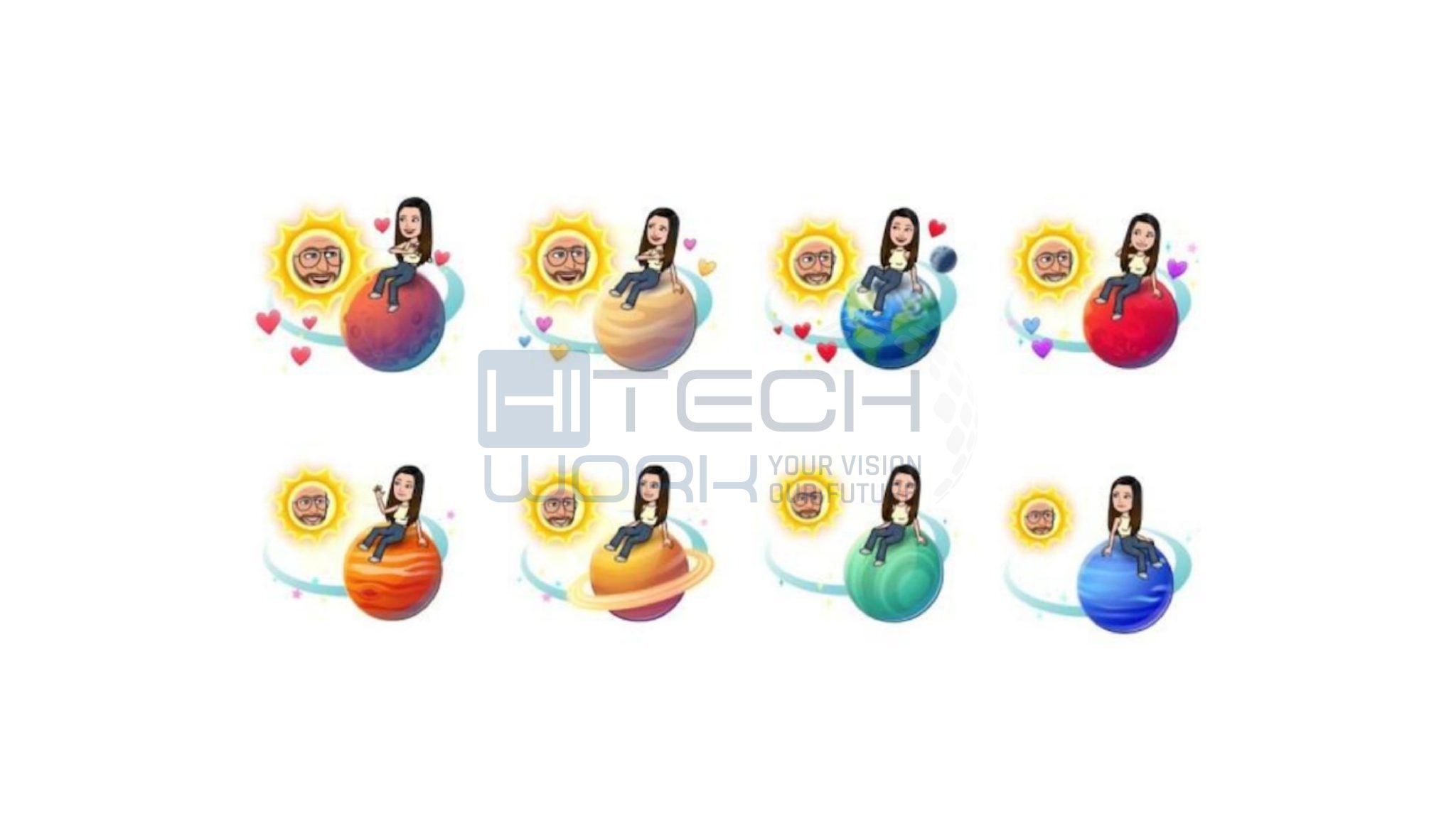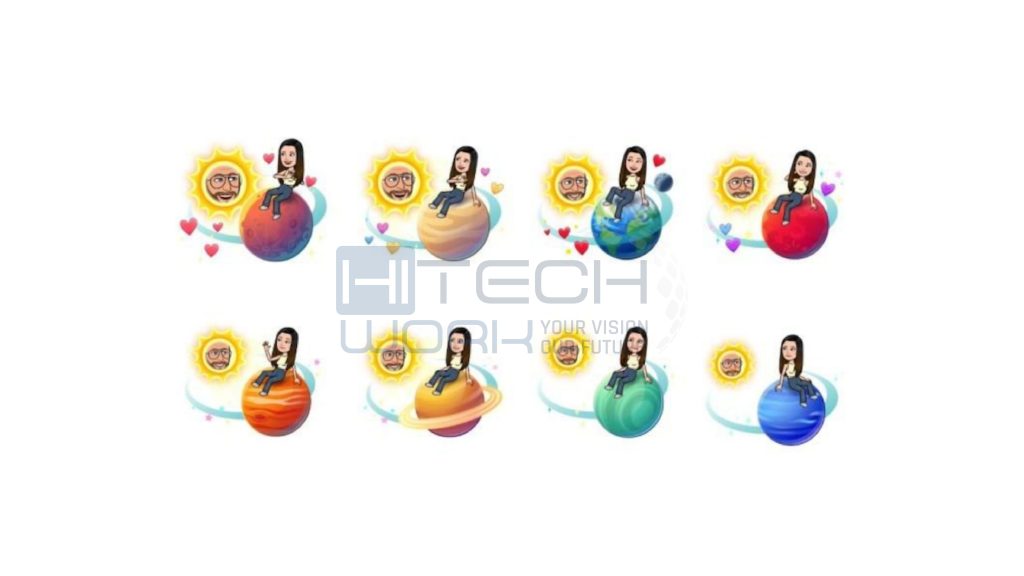 Snapchat+ solar system feature lets the users know where planet-like friend emojis represent their top eight friends, and you are the Sun. Your friend's location in the solar system suggests their closeness to you.
Remove My AI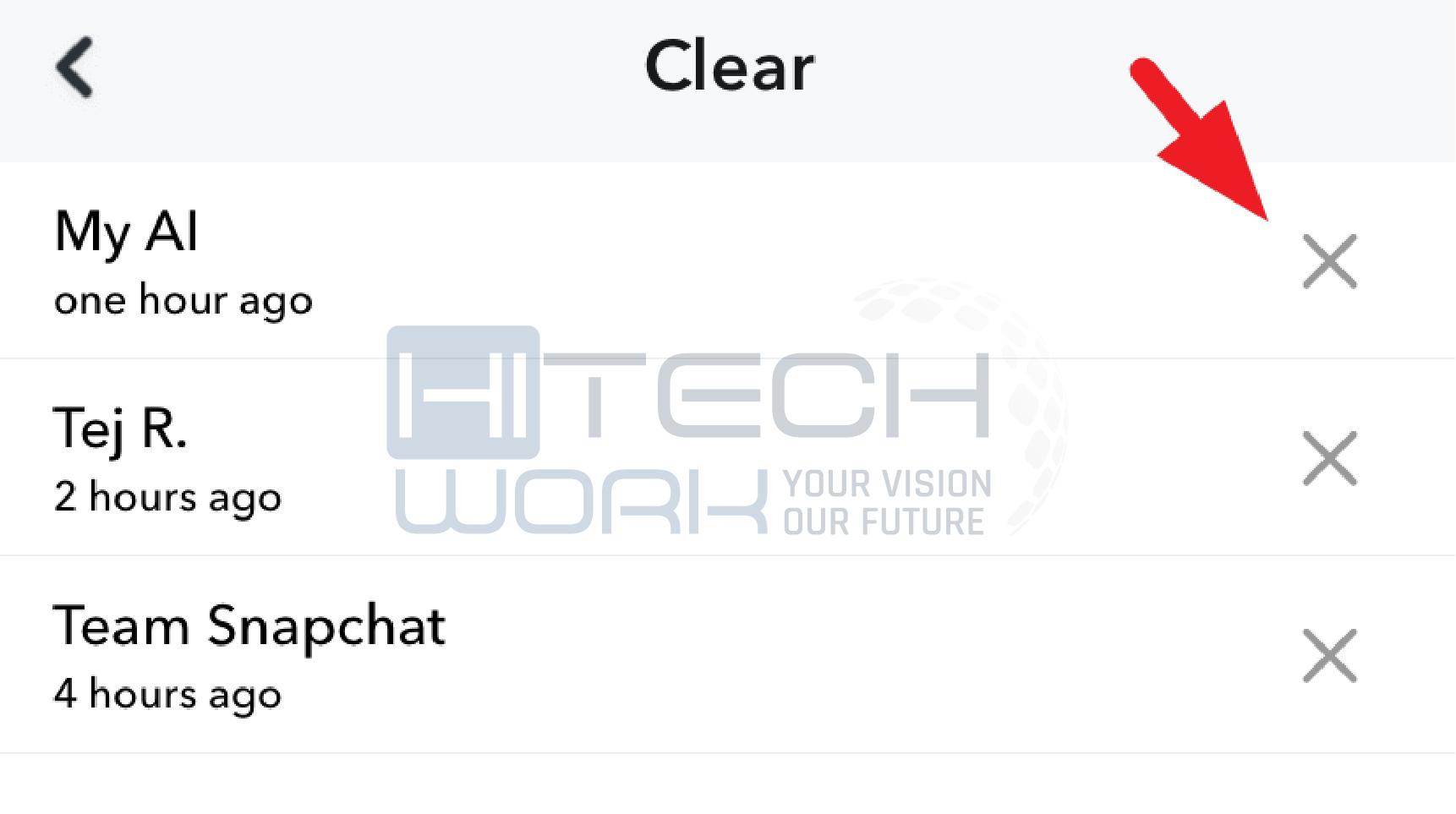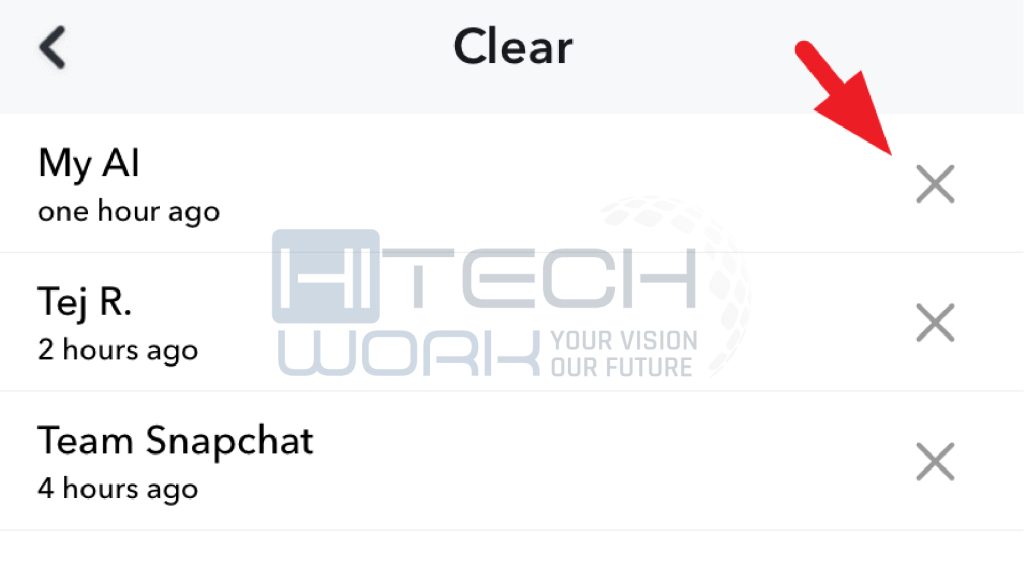 Snapchat released Chatbot MY AI powered by ChatGPT. However, many users of Snapchat don't like the new feature My AI in Snapchat because of the confusion emerging over how the application uses location. And even MY AI uploaded its own confusing photos on a story. If you are one of these users, then it is great news for you. Snapchat Plus users can remove My AI from their chats.
Post Snap View Emoji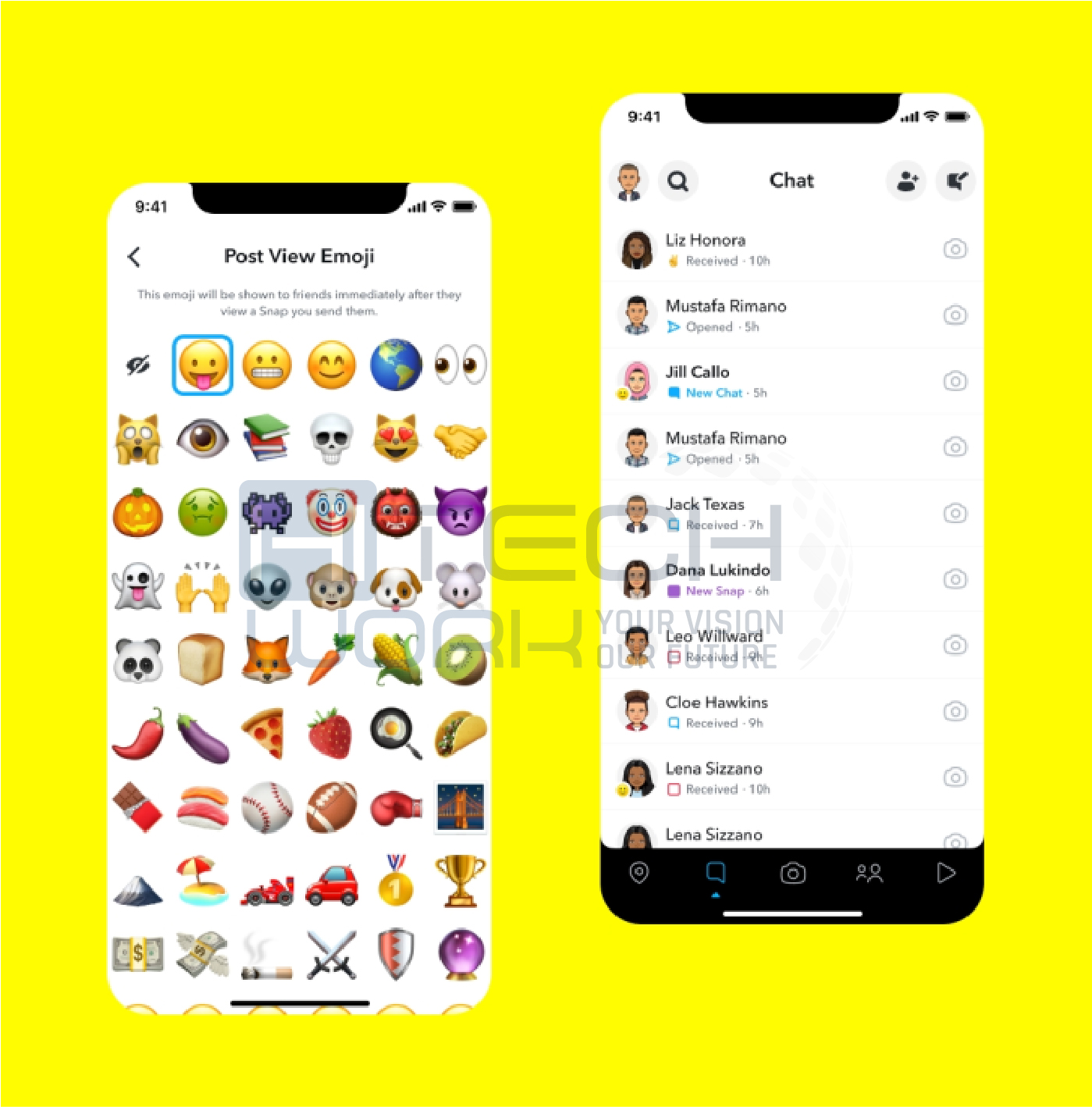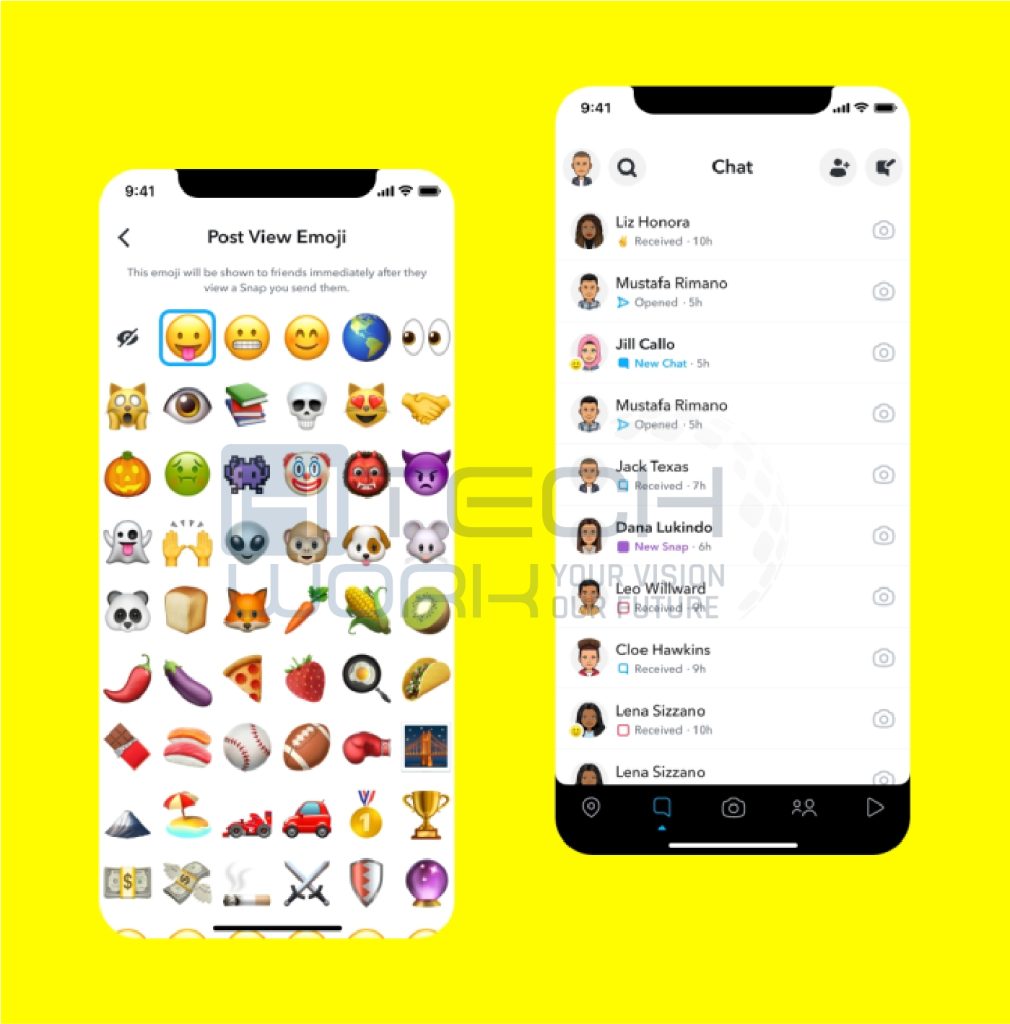 Snapchat premium subscribers can set an emoji that will automatically be shown after their friends see Snap. It means users leave a mark after every Snap they send.
Priority Story Replies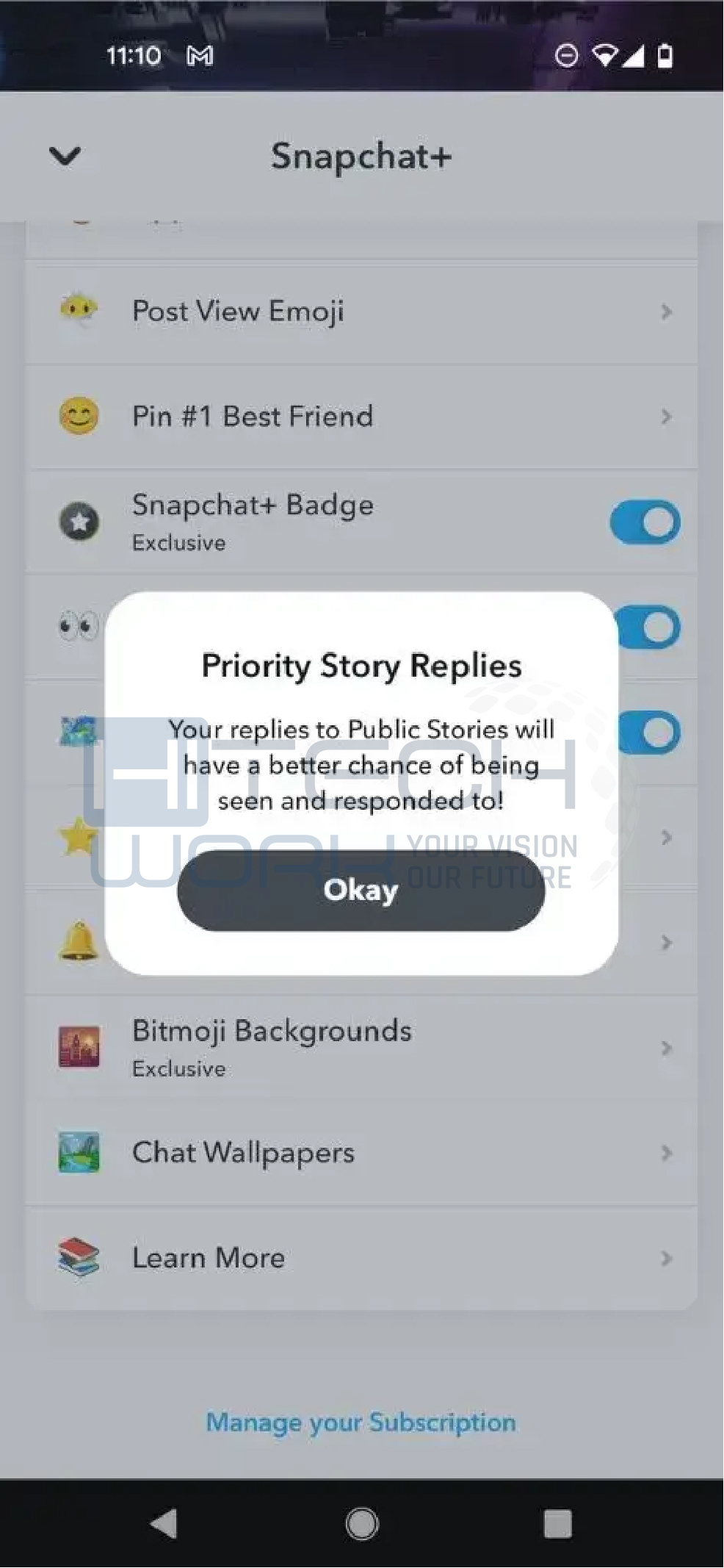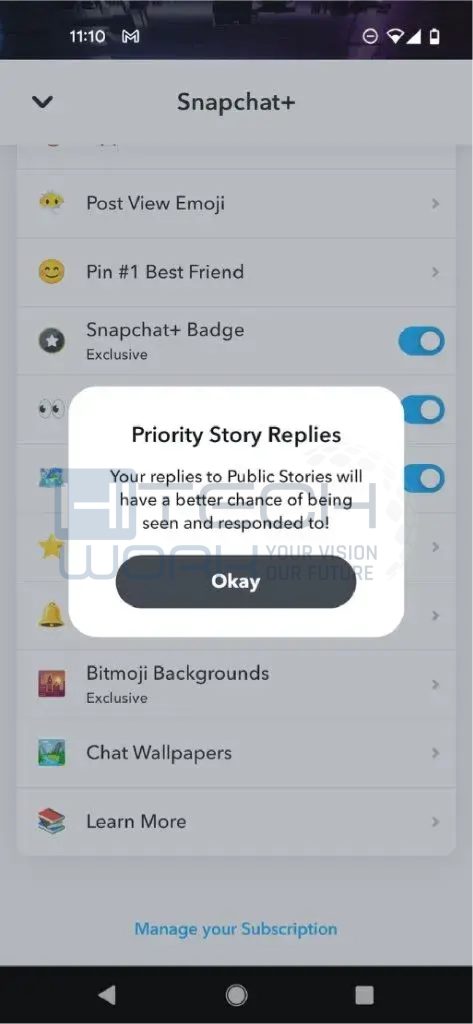 Another exclusive feature of Snapchat Plus is the priority story replies. When users reply to stories posted by Snapchat stars, it can be arranged at the top and be more noticeable to them.
Dark Mode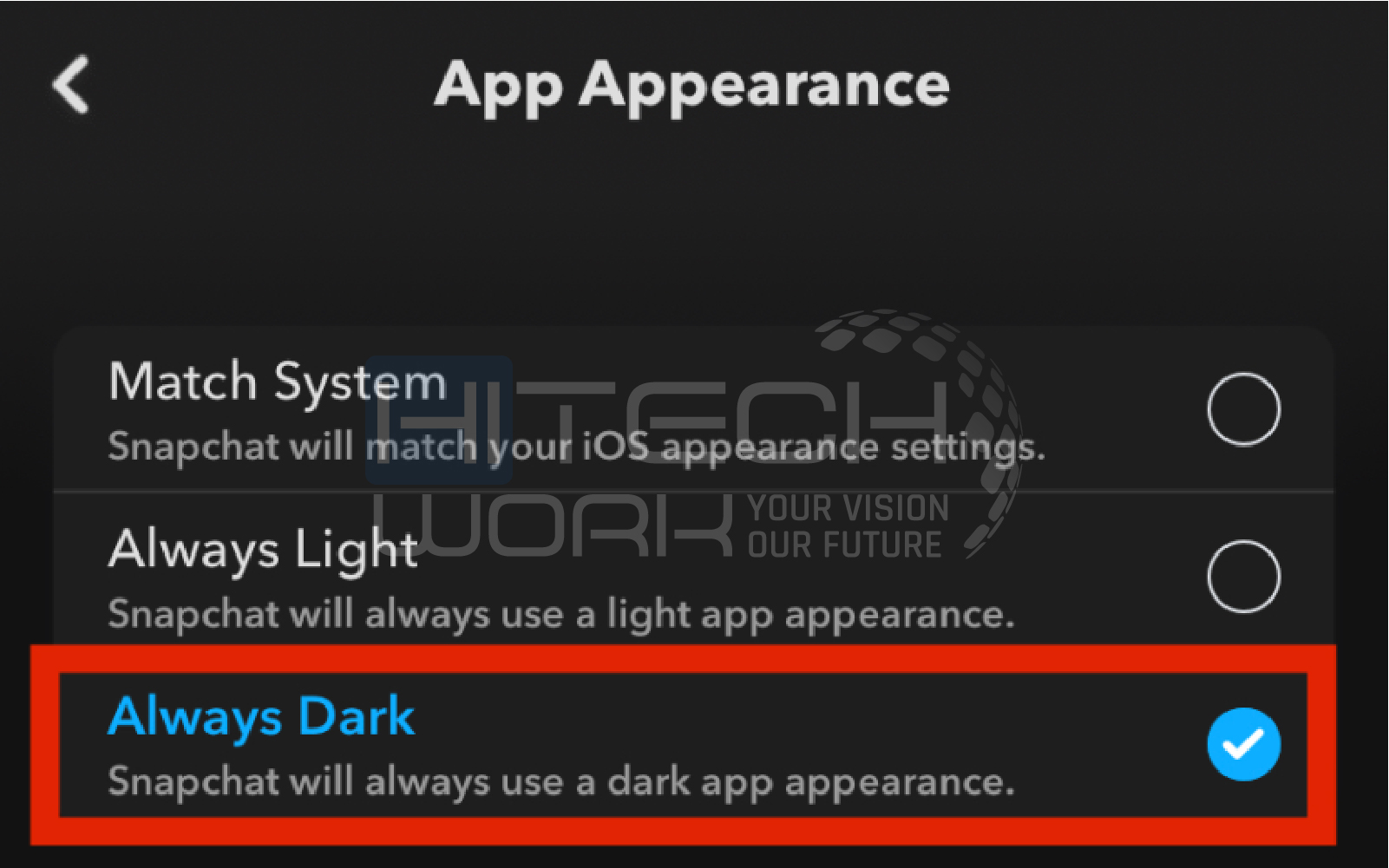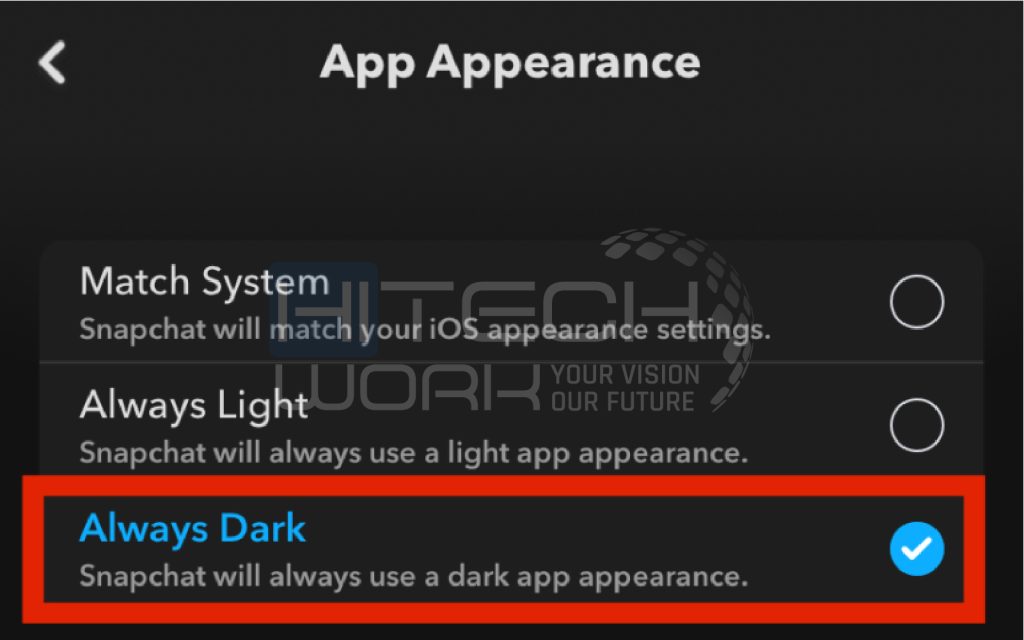 The Snapchat premium subscription also allows its users to switch on the dark mode of their Snapchat app on their Android and iOS devices.
Related: How to Turn on Dark Mode on Snapchat for Android & iOS?
Exclusive Bitmoji Backgrounds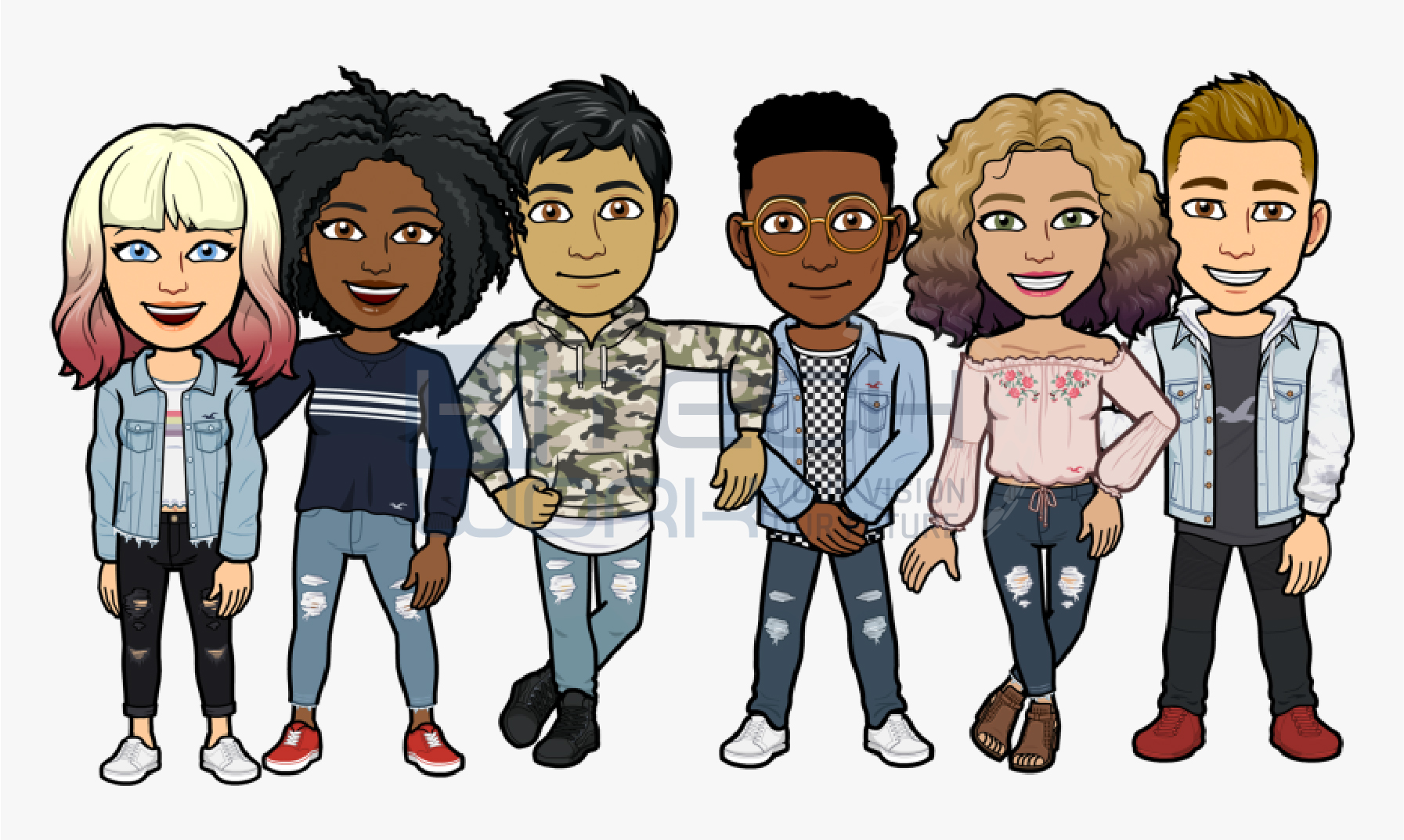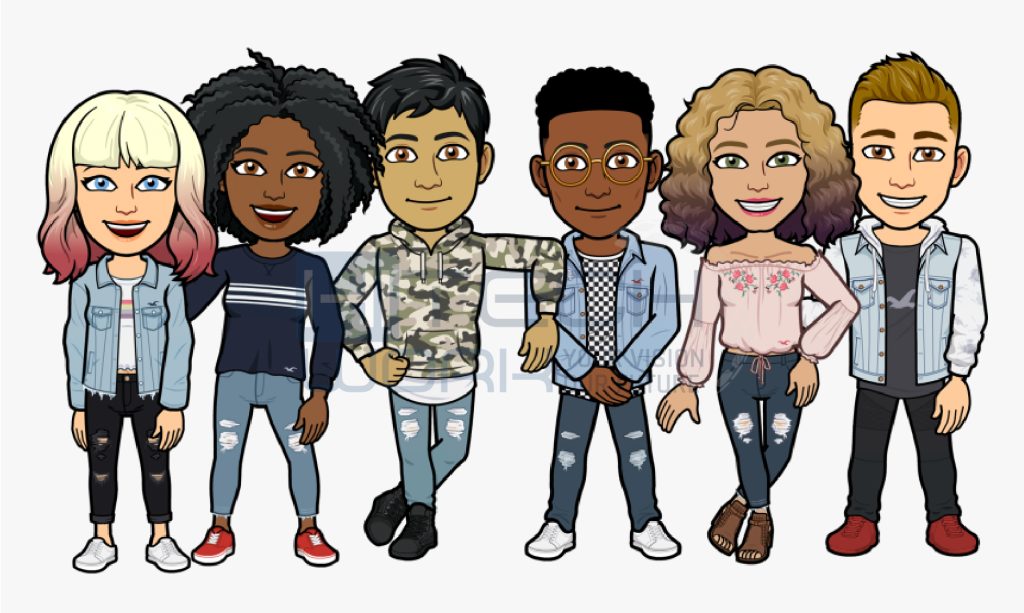 Snapchat+ gives the new bitmoji features that you'll love. If you have used all the Bitmoji backgrounds in Snapchat, subscribe to Snapchat+. Snapchat has recently added new Halloween-themed Bitmoji backgrounds for Snapchat Plus users.
Snapchat for Web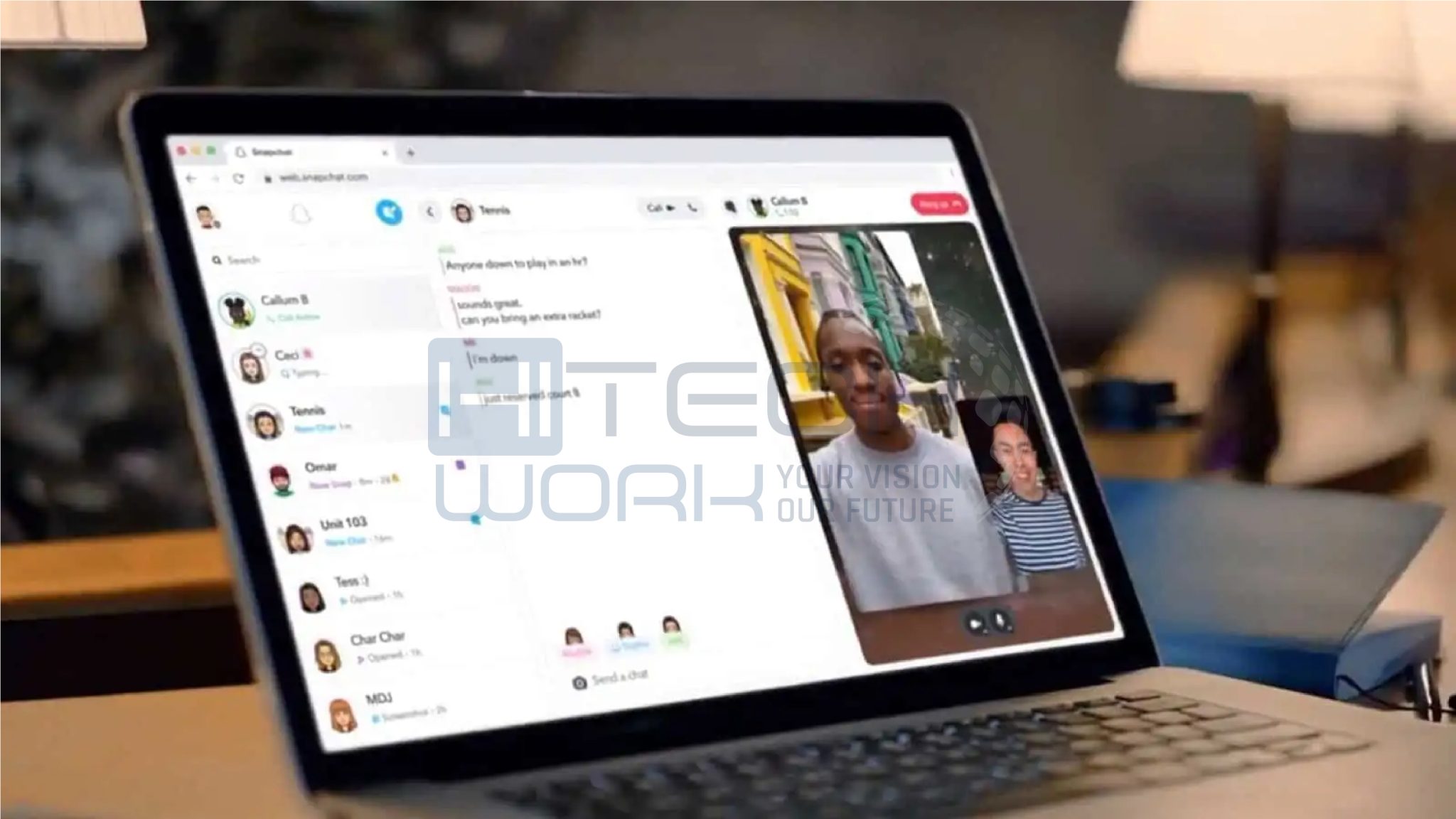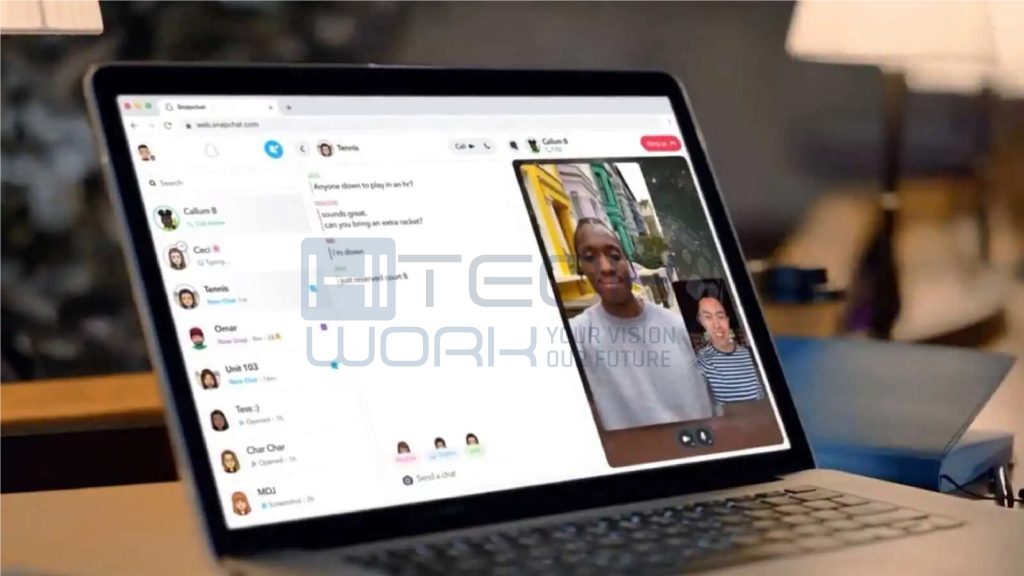 It's a misconception that anyone can use this feature, but it's not like that. Only people living in the United States, United Kingdom, Canada, and Australia can use Snapchat on the web.
You can chat with your friends, react to their messages, and continue calling on the web where you left from on your phone. However, Snapchat lenses have not been introduced on the web yet.
How to Get Snapchat Premium?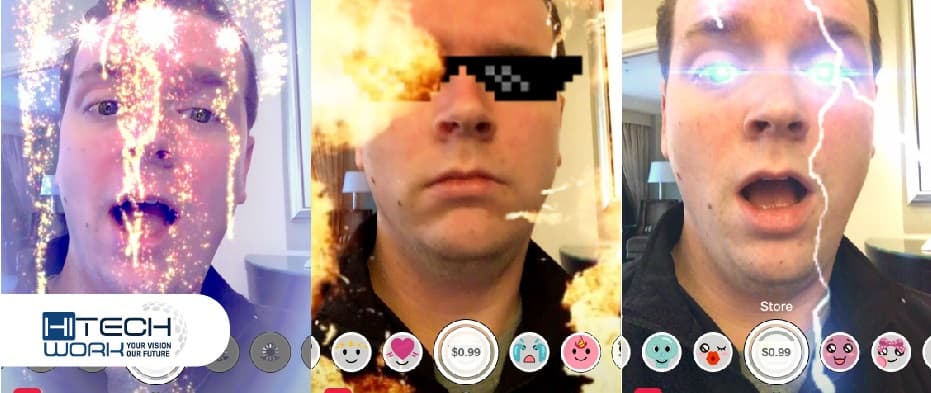 Steps to getting Snapchat Plus On iOS/iPhone and Android.
Remember that you can create a Snapchat+ account and send private or NSFW snaps if you are 18 years old or 18-plus years old.
Step 1: Install the Snapchat app and make your account.
Step 2: Go to your Snapchat profile.
Step 3: Select a Snapchat+ banner.
Step 4: Choose a subscription you want to take—for instance, the number of months or years, along with payments and packages, and then proceed with the payment.
Users can complete the credit process with Zelle, the cash app, and Venmo. When you are done with the payment, subscribe to Snapchat+ and its features. Go to the profile and click the Snapchat+ flag card at the top to subscribe to Snapchat Premium.
NOTE: At the start, you will get a membership option to start the 7-day trial, and then you will get an option to analyze the features worthy enough to be paid or not. Users can withdraw their membership anytime they want, and the platform will refinance their debt. And they will be charged $3.99 per month to continue their subscription.
How to Make a Private Story on Snapchat+
To create a private story on Snapchat+, follow the below-mentioned steps.
Step 1: Click a snap from the Snapchat camera or select a snap you want to post as a private story.
Step 2: Tap on the send tab you will see at the bottom right side.
Step 3: After that, tap on the new story option.
Step 4: Tap on the new private story option and tap the friends to whom you want to send the story.
Step 5: After that, tap on the send to post your private story.
Step 6: Once you are done, the story will be visible to the friends whom you have selected.
How to Change Snapchat+ App Icon?
Changing a Snapchat icon is easy, and anyone can do it. Follow the simple steps mentioned below:
Step 1: Open your Snapchat account.
Step 2: Click on the Snapchat+ membership card in the top right corner.
Step 3: Press the "App Icon."
Step 4: Choose the icon of the choice you want to put.
Step 5: The symbol for the Snapchat app will change after that. The icon will be changed within seconds.
Remember that if you want to alter the Snapchat icon, you must have Snapchat Plus.
In which Regions is Snapchat Premium Available?
The available countries of Snapchat+ are
The United States
France
Australia
Germany
New Zealand
Qatar
India
Kuwait
Saudi Arabia
Switzerland
Bahrain
Oman
Norway
United Arab Emirates
Finland
Israel
Sweden
Denmark
Canada
Egypt
Sweden
Israel
Austria
Netherlands
Ireland
Belgium
FAQs
Final Thought
Snapchat is an American multimedia messaging app. It's the best mobile application where you can save your memories and get the highlights every next year, which takes you back to those memories. Snapchat is the social media platform that highlights the snaps you've made on your single trip.
The feature of the Snapchat app premium version has different features that people love. However, fee-basic means you have to pay for it to use the additional features. Anyone can use the Snapchat free version without paying a single penny. But it won't include some additional features like a badge, colored border, and pin a conversation option.
Editor's Recommendation