Snapchat is the most popular app among others app in teens. It's a social media app allowing users to send photos and videos to friends and family. However, Snapchat adds more additional features day by day to explore the apps continually. However, unlike with photos and videos, we can send text or reactions, but these texts disappear within seconds after they are viewed.
And if you want to know who has blocked you on Snapchat, read some ways to find out who's blocked you and who hasn't.
Furthermore, Snapchat does not have risky features, but parents should be aware of how it works. Use this Snapchat guide if you are interested in exploring Snapchat as a beginner or professional.
History: Snapchat
Snapchat was created in September 2011 Evan Spiegel, Bobby Murphy, and Reggie Brown when they were students at Stanford University. The app was initially named Picaboo but was later changed to Snapchat. In its initial days, the application was primarily used for users to send disappearing photos and videos to their friends.
In May 2012, the company announced that the application had over one million users
In 2013, Snapchat introduced Stories, allowing users to post photos and videos that would last 24 hours. This feature was more popular than sending disappearing snaps and helped the app gain even more traction with its users.
In November 2014, Snap chat released its first major update, including video chat and the ability to draw on photos and videos.
In 2015, Snapchat introduced its Discover feature, allowing media outlets like The Wall Street Journal and ESPN to post content for their users.
Later that year, they released an app called Lenses which allowed users to add special effects to their selfies with facial recognition technology.
Since then, Snapchat has continued to grow in popularity and is now one of the most popular social media apps, with over 200 million active users. In 2019, Snapchat released its 2nd generation Spectacles, adding video recording capabilities and a new design. With all these features, it's no wonder Snapchat remains one of the most popular mobile applications.
Snapchat has also greatly impacted the advertising industry by allowing companies to reach their target audience through sponsored lenses and stories. Companies have reached millions of users using this feature with just one post. This form of advertising has been incredibly successful for businesses and will continue growing in popularity in the coming years.
Why Do Most People Use Snapchat in the Advanced Era?
In the advanced era, Snapchat has become one of the most popular social media platforms for people to communicate. It offers a wide range of features such as Bitmoji avatars, face-swapping lenses, video and photo filters, direct messaging, and even stories which allow users to post snaps that disappear after 24 hours. All these features provide a way for people to communicate they couldn't before.
Snapchat is popular with teens and young adults because of its intuitive design and ease of creating content. With just a few taps, users can quickly edit photos and videos and share them with their friends on Snapchat. Also, it's easy to see who views your posts, so you know who's paying attention.
How Does Snapchat Work?
Snapchat updates more often, so it's a waste of time to step by step right manually. And in 2023, Snapchat will add more features like subscription+ and Snapchat on the website. But now we will focus on more popular features and how they work on a general basis.
Camera Screen
The Camera Screen on Snapchat is the main hub for all of your social interactions. You can capture photos and videos on this screen, apply filters and lenses, and add text or drawings to your Snaps.
Tap the capture button to take a snap; hold a button to record a video that will be created up to 10 seconds long. If you keep holding it, it will record a multi-snap at a time.
Now use all kinds of creative tools. For example, tap the pencil tool to draw all over, the text tool to add a caption, and the sticker tool to add a sticker or bitmoji, etc.
Snap Map Screen
Snap Map Screen is an interactive map showing you exactly where your friends and family are located worldwide. It allows users to share their current location with others and see where their contacts have recently been.
Only the chosen people can see your location, or you may even turn on ghost mode when you want to go off the grid.
Your location on the snap map updates when Snapchat is open.
Memories Screen
You can create new stories, edit and send snaps you have saved to memories. And you can use smart search to find old snaps.
If you want to open memories, swipe up from the camera screen or tap the circle/card underneath the capture button.
Chat Screen
When you chat with someone on Snapchat, a blue dot will appear, which means they are in the chat. If they have set up bitmoji, their bitmoji will pop up instead.
Group chats will reveal a Snap chatter's name in the bubble above the keyboard when you're chatting. In this way, you can tell if they're present. Simply tap on a Snap chatter's name bubble to begin a one-on-one conversation. Tap on a chat to see who has read it.
Chats are deleted by default once you have viewed and left the chat.
Discover Screen
Watch publishers, stories, and shows; you must keep up to date on breaking news with discover.
If you want to use it: swipe right to left on the camera screen to open discover. Click on a story that sparks your interest.
Tap the right side of the screen to the next snap in this story, or tap the left side of the screen to go back and rewatch the last snap. You can also swipe down to exit a story.
Stories
When you post a story on snap, you just need to tap the arrow on the bottom of the screen to add your snap to your story.
Go to the Discover screen to view your friend's stories.
Search Screen
Search is the fastest way to find your loyal friend, or if you are in the group. Just tap the magnifying glass at the top of the screen to start searching.
Type what you are trying to find or browse through suggested friends and topics.
Profile Screen
Swipe down or tap the bitmoji in the upper left corner of the screen. This will take you to your profile screen, where you will see options to find and add friends.
You can also create a Snapcode from your profile screen. With a Snapcode, friends and followers can visit a link by scanning it in the Snapchat application.
Setting Screen
We must change your privacy settings, snap map location settings, birthday settings, memories settings, snap cash settings, and more.
Click the gear icon in the corner of your profile screen.
Spotlight Screen
Spotlight is a great way to discover the world of Snapchat in one place and see from across its community.
To access the spotlight: swipe from right to left on the stories screen or click the play button icon in the navigation bar.
Features of Snapchat & Short Terminologies
Snapchat is packed with features that help you drive the audience on your platform and build brand awareness. Now take a look at short Snap chat terminologies.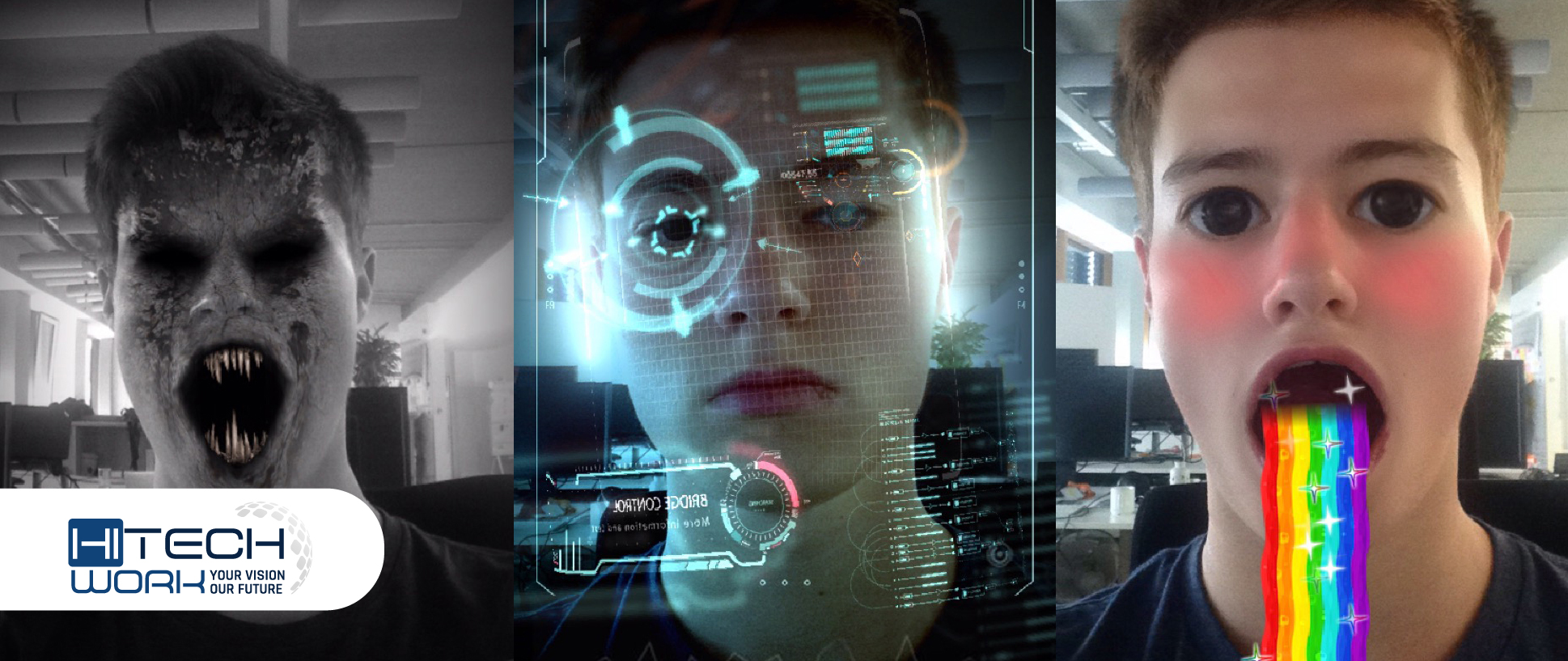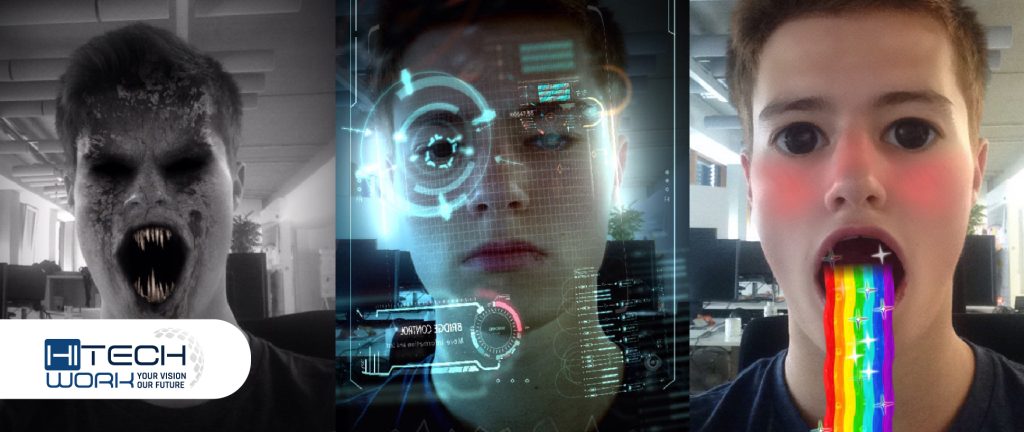 1. Snap
All users can take pictures and videos they can send to their friends by making a group or shortcut. Video can be a maximum of up to 60 seconds long. The platform does not hold any media; it deletes content after the recipient views the shop.
2. Stories
Stories are another version of snaps you would like to share with your friend through the story feature. This feature stays on the app for up to 24 hours before being deleted. If you want to save stories, download them within 24 hours of posting and save them into your camera and memories.
3. Custom Stories & Snap streak
It allows you to create stories with others who belong to your friend list. On the other side, a snap streak can be shared with your friends, and you can make a single streak in three consecutive days. However, you will see a friend's emoji next to your friend's name with a number indicates that how many days you have kept the streak going.
4. Filter & Lenses
A Snapchat filter is a fun way to add joy to your life by adding an overlay or special effects. Filters can change based on special events, holidays, location, or time of day.
Snap chat lenses allow you to add 3D special effects, objects, and characters to your photos or videos. Unlike filters, you can use lenses instead of filters while taking snaps.
5. Geofilter & Snapcode
This is unique and related to your current location. To enable it, you must turn on your location on Snapchat. You can also create a custom Geofilter for $5, which is great for building branding awareness.
Snapcode is a QR-style code that anyone can scan to add friends or access features on Snapchat. Each user has their own Snapcode, where you can create additional Snapcodes that link to the website.
6. Chat & Memories
Chat is a Snapchat version of instant messenger for individual and group chats. Messages disappear after they are viewed.
Memories are previously taking snaps that you can save for viewing later rather than allowing them to disappear. You can view Snap chat memories as your personal image album anytime.
7. Friends & Discover
Friends are those you have added to your Snapchat account to make snap streaks, stories, and other content you like to share with them.
This is another feature where Snapchat screen work for brands to share stories with a large audience. Perfect for businesses, publishers, and content creators to increase engagement and build brand awareness sessions.
8. Snap Map & Context Cards
Snap map shows your friend's location, and you can view snaps submitted to the snap map from the globe. Always put yourself in ghost mode if you don't want to share your location.
The partners of Snapchat provide additional information about a place using context cards and allow you to take actions like booking a ride or reserving a table for dinner. You can access this card by swiping up a story.
9. Bitmoji & Cameo
Bitmoji is a cartoon avatar that represents you in a cartoonish way. It is fully customizable in the Snapchat app. Bitmoji allows you to add personality to your profile and account.
Snapchat cameo is animated GIFs you can customize with your face and send to your friends or share with the public.
10.Spotlight & Snapcash
The Snapchat spotlight feature is the place to share video content with a massive audience, like on Tiktok or Instagram. Spotlight allows users to post 60-sec videos to the app's spotlight section. We can think that we can share the best of your content that will go viral in the best place.
Snapcash is powered by square, and it is a free, fast, and easy way to send money to your friend via the Snapchat app.
Year 2023 New Addition Snapchat+ Subscription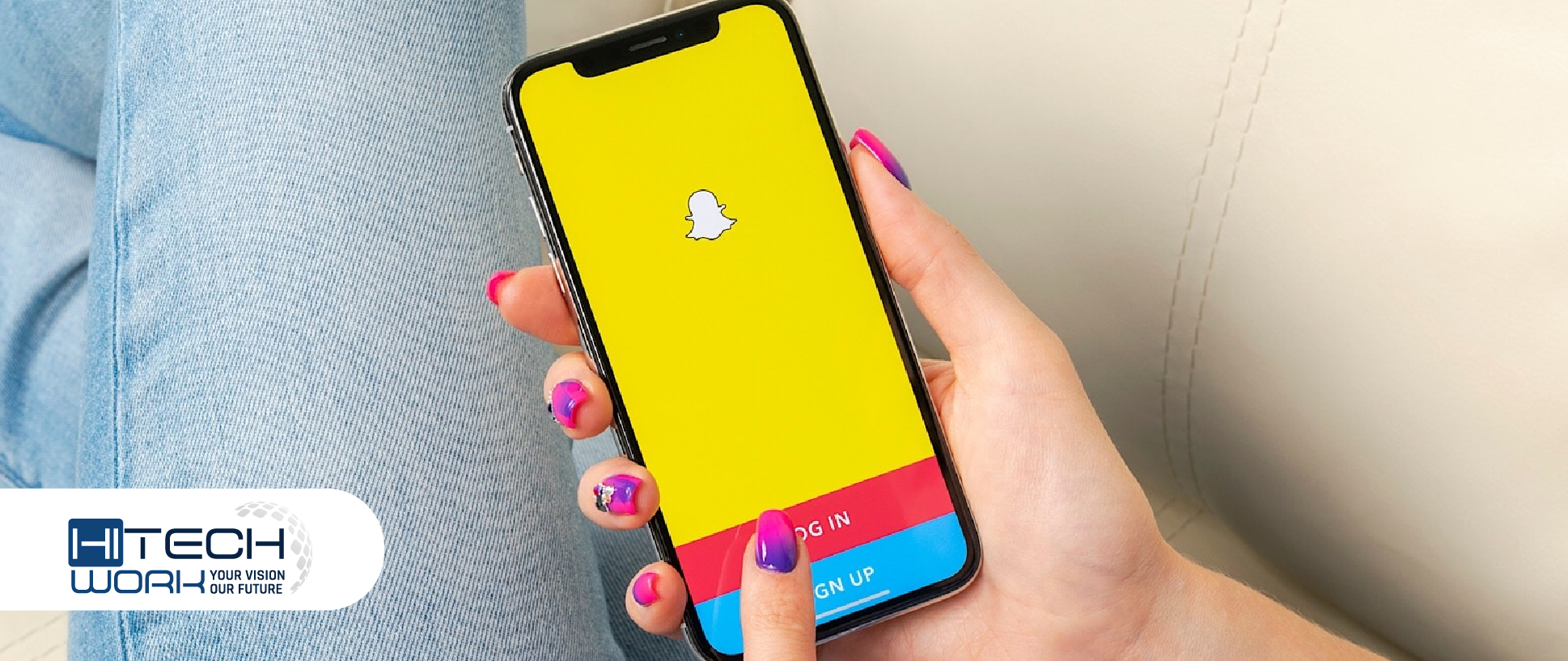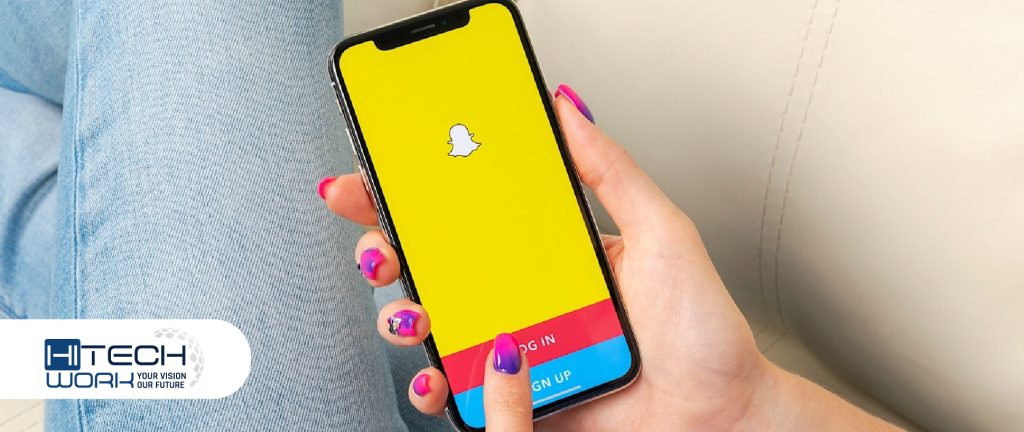 2023 may also be the year that Snapchat introduces its long-rumored subscription service, Snapchat+. This will provide users with additional features such as exclusive lenses, filters, and content. It is rumored to cost around $3.99 per month, though official pricing has yet to be announced.
Snapchat+ could prove to be a valuable asset for the company, providing an additional source of steady income. It could also help to drive user engagement and loyalty as users become more invested in the app through their subscriptions. Snapchat+ has multiple features, which include:
Priority story replies
Post view emoji
New bitmoji background
New app icons
Snapchat for web
How to Access Snapchat+?
Here are the steps to access the snap chat+ from the app:
Open the Snapchat app
Go to your profile
Click the snap chat+ banner below your profile
Last! Choose a subscription to get started.
AVAILABLE LOCATIONS
USA – Canada – UK – France – Germany – Australia – New Zealand
Saudi Arabia – United Arab Emirates – India – Kuwait – Qatar
Oman – Bahrain – Egypt – Israel – Sweden – Denmark
Norway – Netherlands – Switzerland – Ireland – Belgium
Finland and Austria.
Year 2023 New Addition Snapchat for Web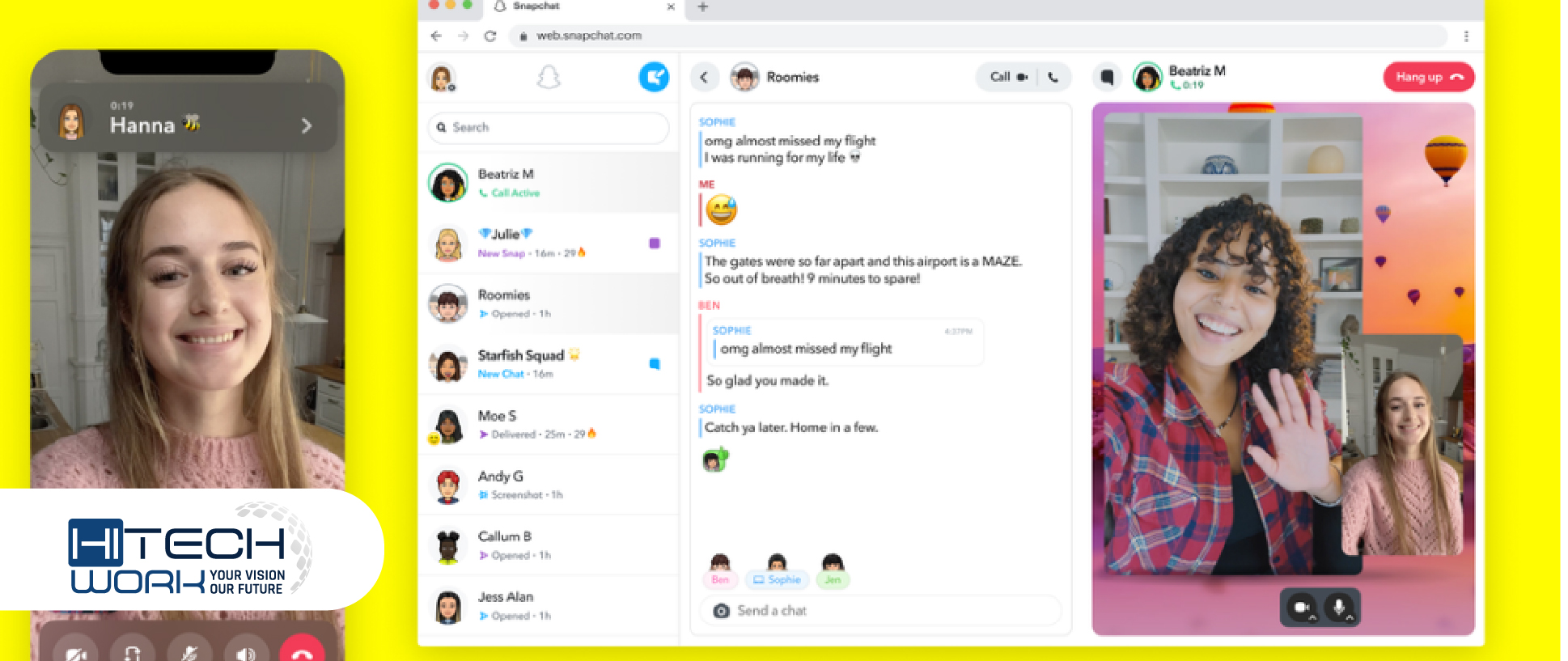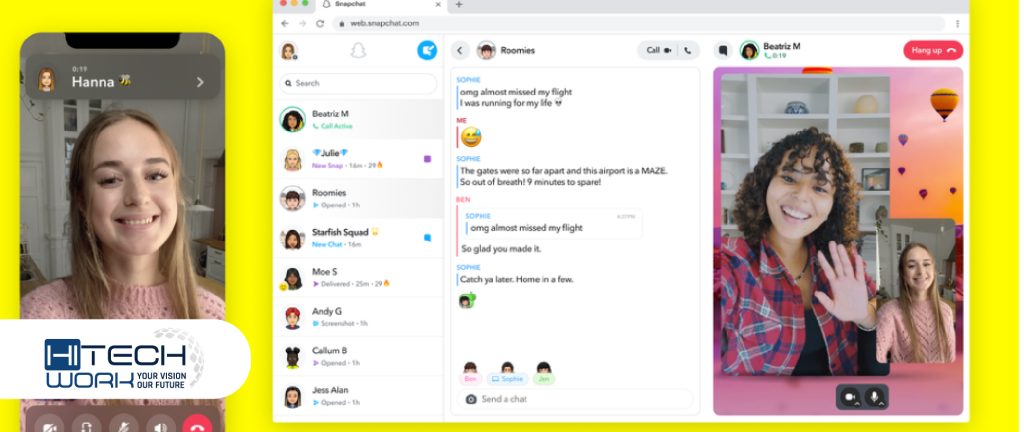 Snapchat for the web benefits desktop and snap chat+ subscription users, allowing you to keep chatting while playing games on the desktop. Other than that, it also gives you access to features like full-screen mode, voice messaging, and adding stickers and other decorations to your snaps.
You can even save snaps in a library of memories for later viewing. Snapchat for the web is convenient for those who prefer messaging from their computer rather than their phone. It also allows for group chats and sharing stories with friends and family. With Snap chat for the web, you can easily keep up with your conversations no matter where you are – at home or on the go.
The Snapchat Icon Suggestions Who Love to Make Streaks
When you chat with your friends, you will see that on your chat screen, like different arrows and icons next to each conversation. These are the sign and their meaning.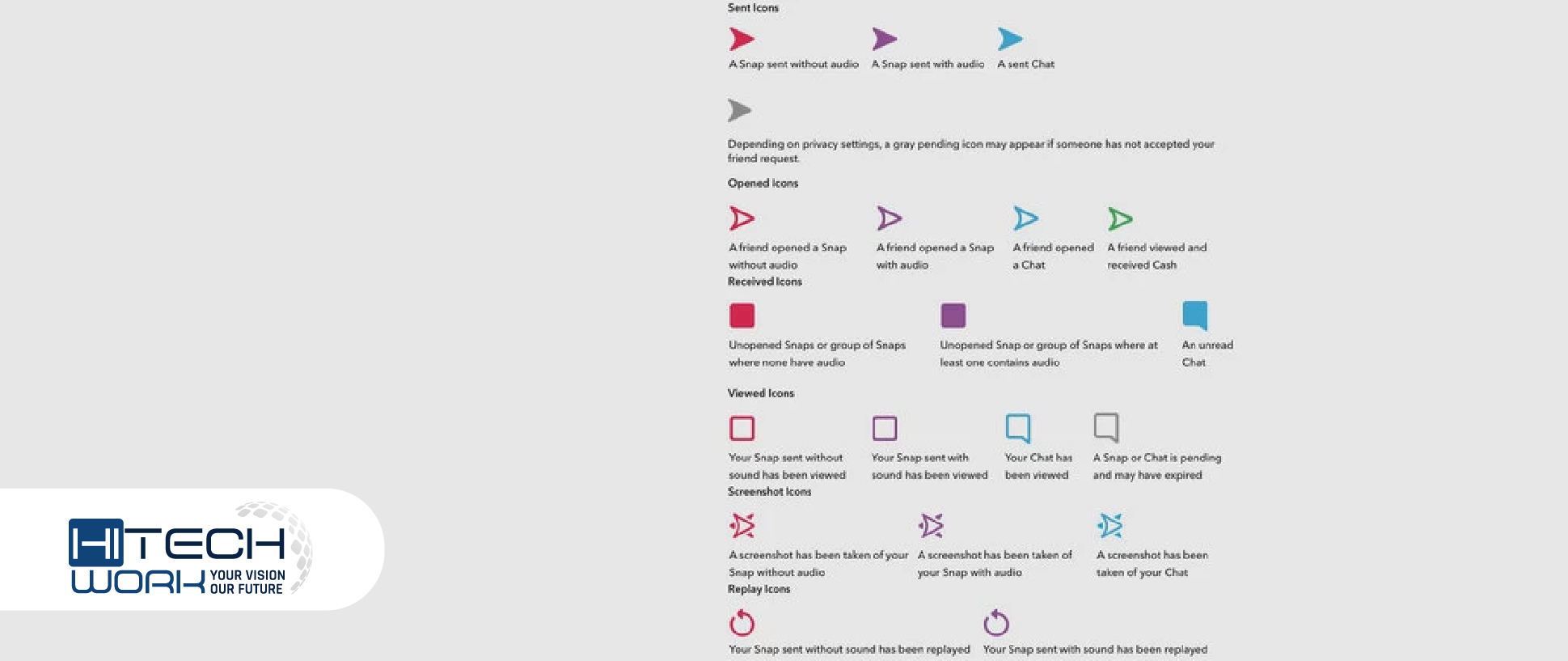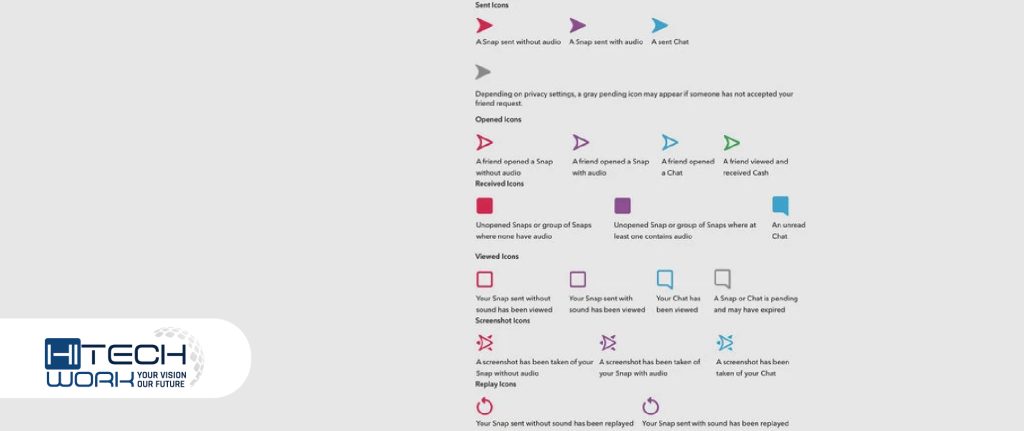 The Drawbacks of Snapchat
Snap chat does not have an age restriction policy for children, but the company claims that the app is designed to protect children from unwanted contact.
Snapchat's messaging system only lets you see a message for a limited time. That means you won't know if the person you are speaking to is a friend or a stranger.
There's no way to delete a Snap that's been sent to you on the spot. If you doubt whether the content you're viewing is appropriate for you or your friends, it's best to ask someone for help.