WhatsApp will soon roll out another amazing feature that will let you edit texts. With this, users can now customize their chats as per their tastes.
In 2023, WhatsApp announced many new features for its users that improve user experience, such as the ability to share 2GB documents, a disappearing messages feature, an audio chat feature, an in-app storage feature, and so many more.
WhatsApp Text Editor Feature
According to WABetaInfo, the new update will offer users a new text editing experience. But currently, only beta testers have the chance to test the text editing feature since WhatsApp has already rolled it out to them. This new text editing feature will soon roll out in an upcoming update.
It has been said that the text editing feature is more than editing of tests; it is a totally new editing tool that will let users edit more files using WhatsApp. Users can edit files, including images, video files, GIFs, and texts.
However, currently, the beta versions will be only available to android users, and a version for iOS is currently in the development process. Users have the opportunity to pick different font styles from font lists. They can also edit the fonts according to their own way if they don't wish to use the presumed ones.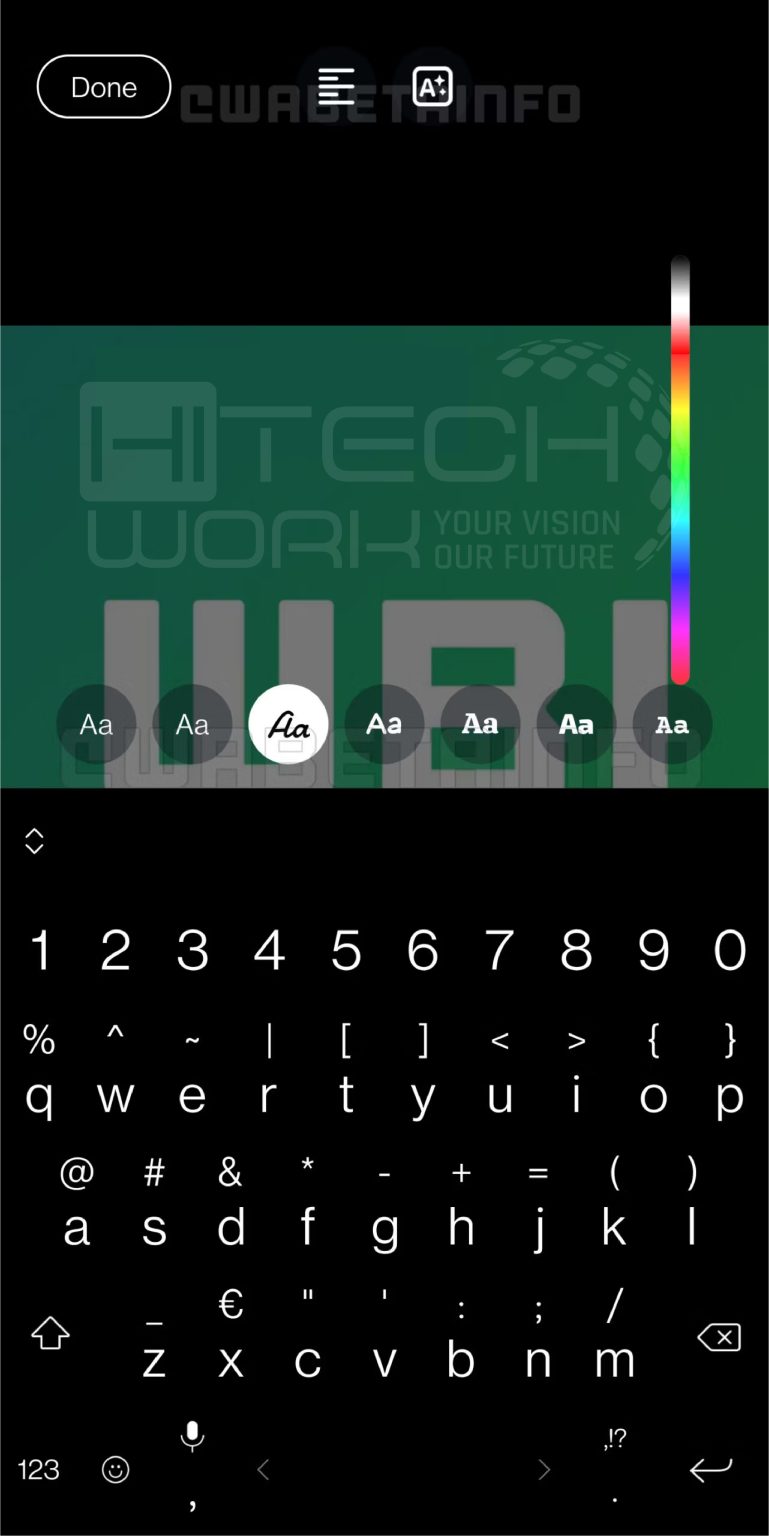 Moreover, the customization options also offer users the chance to add texts to videos, GIFs, and images, which means you can soon customize your own texts and add them to your media files before sharing. Also, you can use this flexible feature a little more, like aligning the texts to the right, left, or center.
Users can also able to modify the background colors of texts. This may be useful if a user wishes to highlight or differentiate a text from another.
Although, the feature already arrived with some presumed text for beta texting. Soon, the update will roll out to everyone.
Editor's Recommendation