Restriction mode is the best feature and lets you control and restrict certain content, apps, and features on your iphone. But it can frustrate too, if you want to access certain apps that are restricted. Don't fret; you can easily turn off restrictions on iphone by following this guide.
With this helpful feature, you can create a password to prevent anyone else from accessing something inappropriate. Further, if you want to know how to turn off Restricted mode on Youtube on iphone. Tap here. However, turning restriction mode off is easy as enabling it. Keep reading to know how to do it.
What is Restriction Mode?
Restricted mode on iphone is a feature that helps you manage and restrict certain content, apps, or features that may contain details you don't want some people to access. This is quite useful when you don't want your kids to access adult content in some locations on your iPhone.
However, while settings up the restricted mode on iPhone, you will be needed to set a passcode that will give you access to the content apps or features you wish to restrict.
When this feature is turned on, only content that has not been restricted can be opened by anyone who doesn't have a passcode, while to view the restricted content, you need a passcode. You can easily turn off the restrict mode on Youtube on Iphone. Here's how you can do it.
How to Turn Off Restrictions on iPhone iOS 14/iOS 13/iOS 12
Here are the steps that help you How to turn restrictions off on iPhone running iOS 12 or later with a screen time password:
Open your iPhone's settings app.
Move down to find the Screen Time option, and tap on it to enter the main interface of the screen time.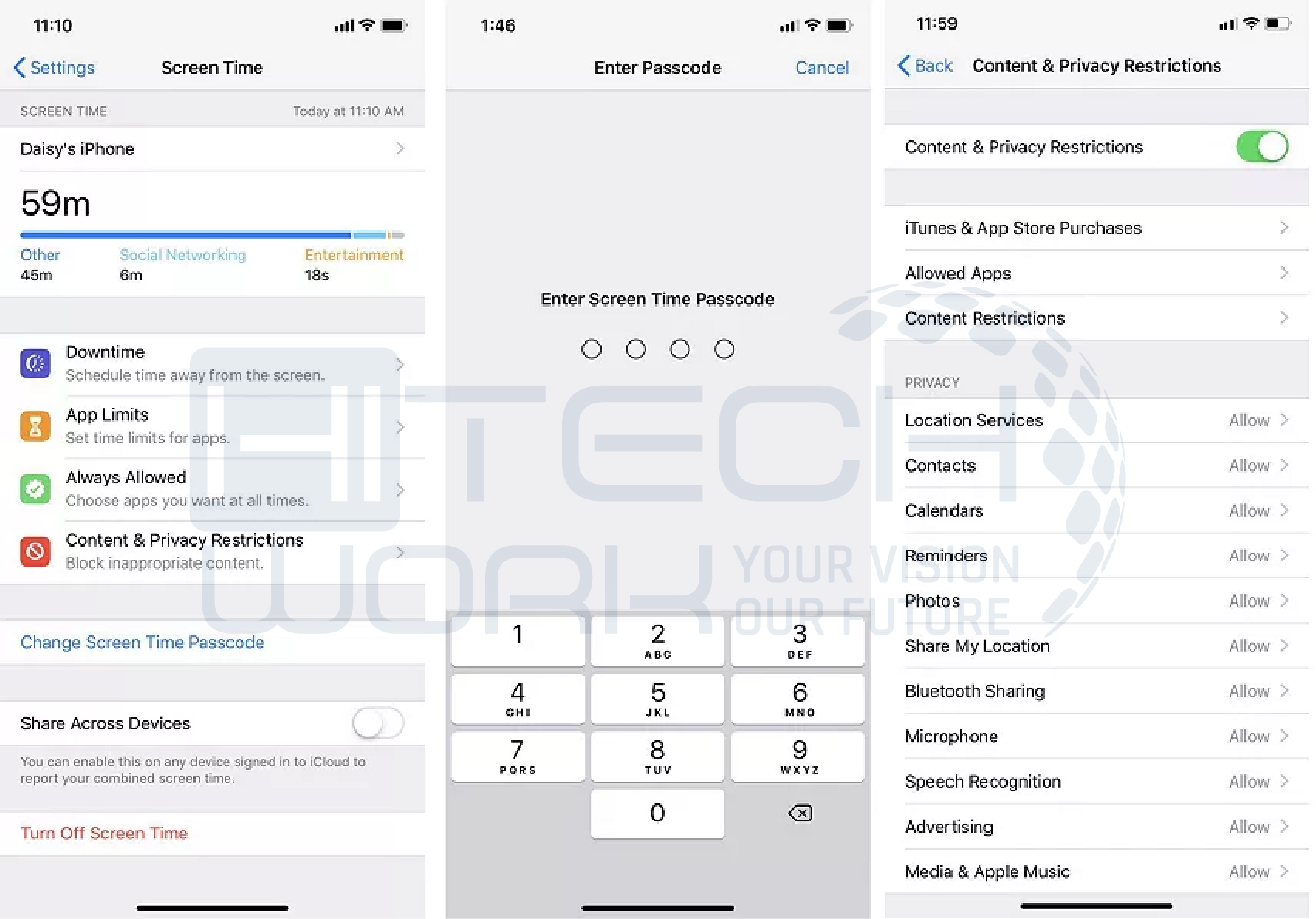 For iOS 12/13/14, you can scroll to the bottom to select the Turn Off Screen Time. Then type your screen time password to turn off restrictions on iPhone. You can also select to disallow content & privacy restrictions.
Turn off Restriction mode in iOS 11 or Earlier
If you are running iOS 11 or earlier versions of iOS, follow the steps:
Navigate to the Settings app & go to General >Restrictions.
When the restriction options open, enter your Passcode to turn off the feature on your iphone.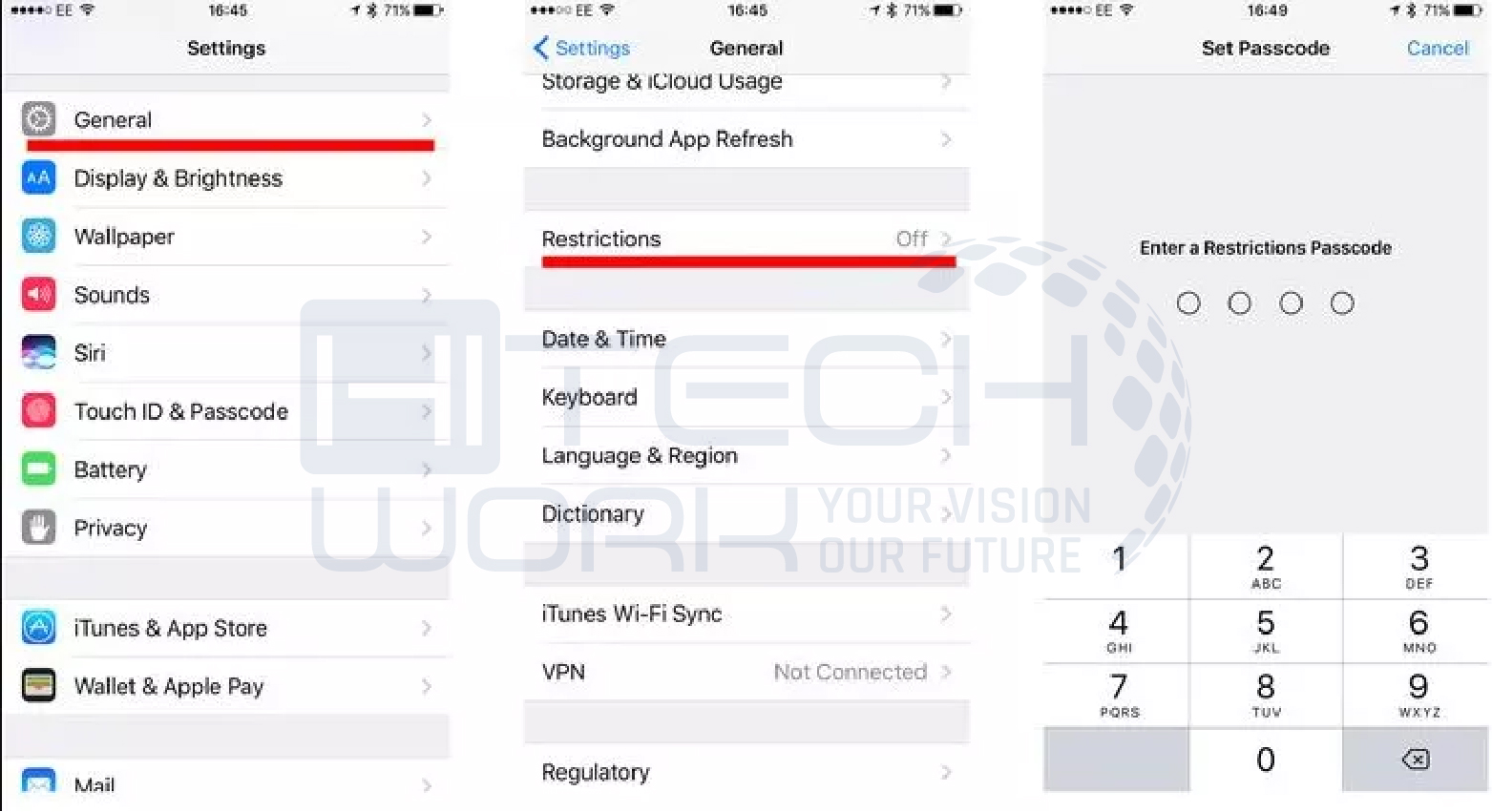 Once done, the restriction mode is turned off, and you will be able to access the entire app on your iPhone.
How to Turn Off Restrictions on iPhone Without Passcode
As we all are aware that restrictions are allowed by the screen time feature. When setting a screen time password, you have the option to enter your Apple ID & password for recovery in case you forgot the password. If you also set it, then it is simple to turn off the restrictions when you don't have the screen time passcode.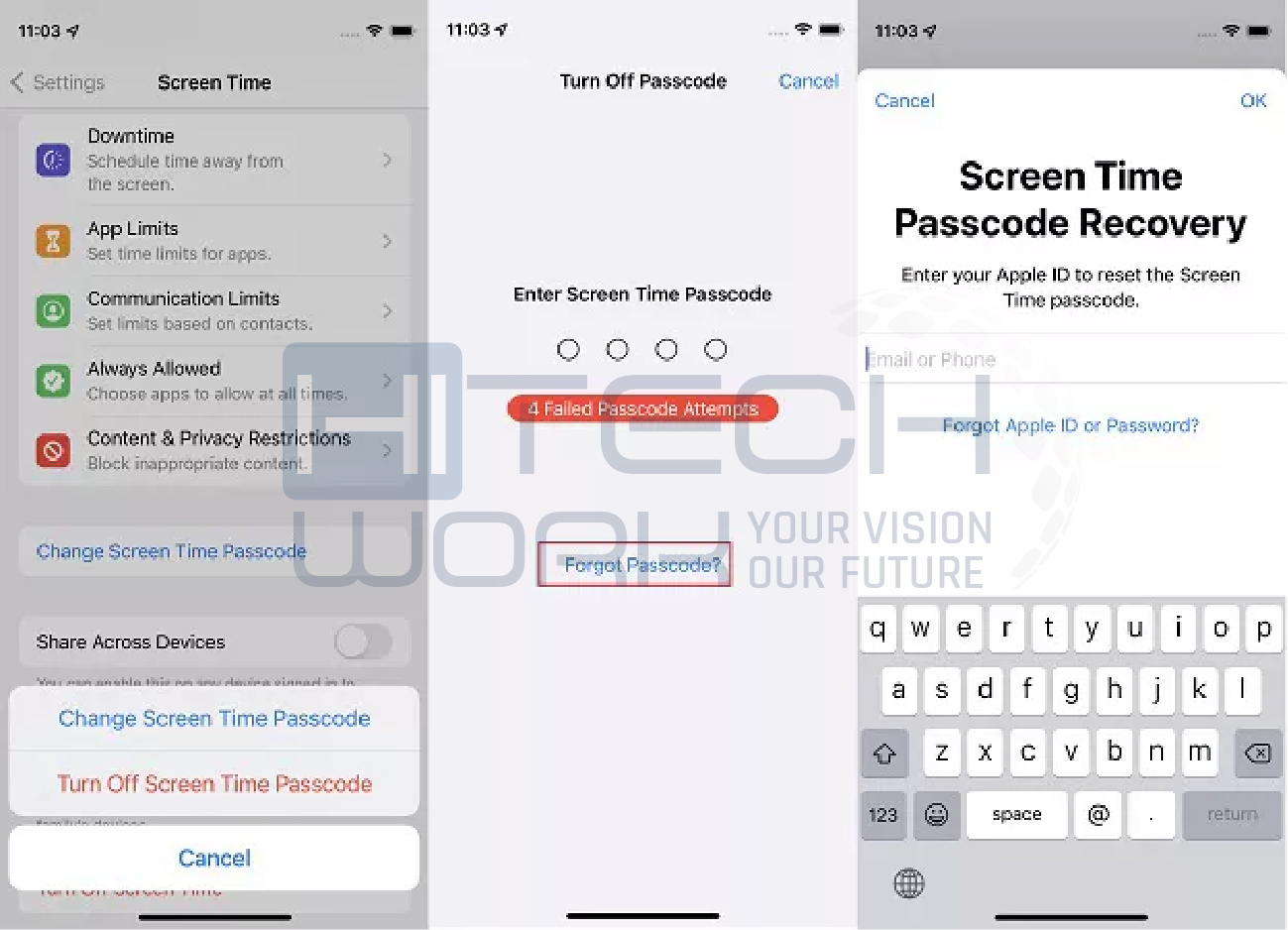 In the screen time settings page, choose screen time passcode, and tap on Turn off screen time passcode.
Now, enter your old screen time password or tap on forgot Passcode.
Then, type your apple ID and Passcode to reset it.
Use the new screen time passcode to disable restrictions.
How to Turn Off Restrictions on iPhone via iTunes
There is another way to disable restrictions through iTunes, which is free of cost and doesn't need you to download any third-party app. But on the other hand, you'll lose all your data. It would be fine if you made a backup. Here's how you can do it.
Link your device to the system & open iTunes.
Tap your device icon in the upper-left corner, then tap "summary."
Select "Restore iPhone" and verify it.
How to Turn On Restriction Mode on iPhone?
Launch the Settings app and navigate to General.
Select "Restrictions> Enable restriction."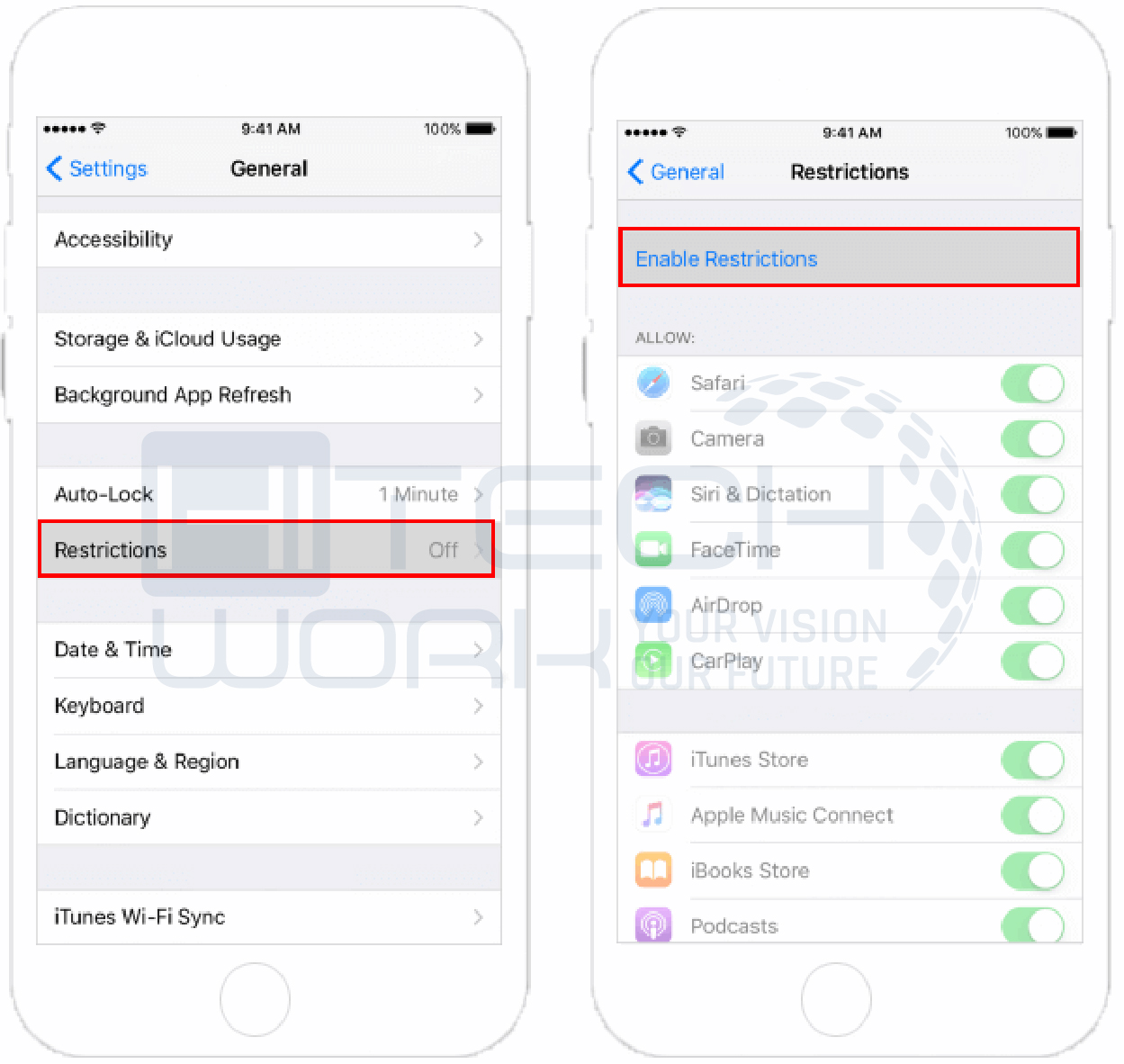 Set up a Restriction password, and re-enter the Passcode to confirm.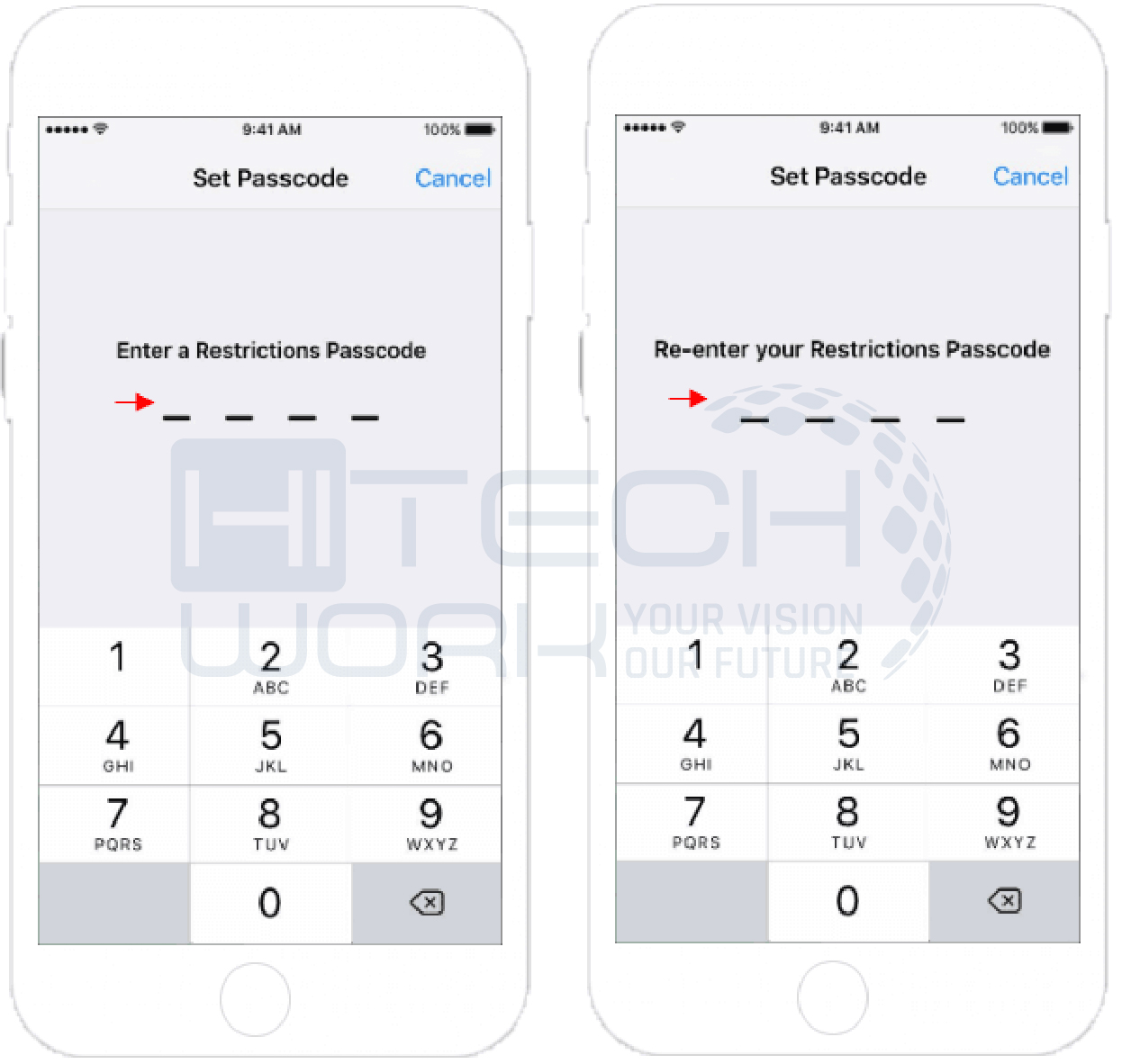 FAQs
Q1. How to Turn off Restrictions on iPhone but don't know the Password?
You can easily turn off restriction if you remember the passcode. But if you don't remember it, you can opt for third-party apps such as iPhone unlocker, Tenorshare 4Ukey, and others. It will recover your password without any data loss.
First, download any app on your system. Then, select "Unlock screen time passcode" from the main interface and link your device.
If your device runs iOS 12, the app will remove the restrict mode from your iPhone. Once it's done, it will recover the password for you.
Q2. How to turn off parental controls on iPhone?
The iPhone's built-in parental control feature is the best to secure kids access to mature content. But if you want to change the settings and turn it off. Here's how you can do it:
Open settings> screen time.
Choose content & privacy restrictions.
Turn the content & privacy restrictions slider off.
Q3. How to turn off restriction mode on Youtube on iPhone?
Follow the below steps to turn off restriction mode on Youtube if you are using Youtube on your android or iOS:
Log in to your Youtube account.
Tap your profile picture and choose settings in the menu.
Tap account and move the slider bar to restricted mode.
Final Words
If you have enabled restriction mode on your iPhone and don't find it useful, the above guide will help you turn off restrictions on iphone. Don't worry if you find the passcode; we have also mentioned how to turn off restriction mode without a password. If you face an issue turning off restricted mode, let us know in the comment section.
Editor's Recommendation