In the vast digital landscape of video content, YouTube stands tall as a prominent platform that fosters creativity, community engagement, and the exchange of ideas. One of the most distinctive features that fuel this vibrant ecosystem is the ability to enable comments, allowing viewers to express their thoughts, share feedback, and connect with content creators. Also, check out 10 Reliable Ways to Grow Your Audience on YouTube.
If you're eager to unlock the full potential of interaction on YouTube, this guide will walk you through the Youtube comments and its other aspects. And we must explore the YouTube features because if you are an entrepreneur, it helps you to expand your reach and build brand loyalty on the platform.
Why do Vloggers/YouTubers & Business Owners Monitor their YT Comments?
If you and entrepreneurs & YouTubers upload a video, and people cannot comment on it, which means two reasons might be possible: Someone "set the video to made for kids" or "turned off comments" on the channel. However, many vloggers and business owners monitor their Youtube comments for different purposes:
To build a sense of community and make a connection to increase engagement.
Give responses to the viewer's feedback, answer questions, and address concerns.
Establish a closer connection with their audience to increase views, sales, and more.
Some people give hate in the comment, so that that tricky response can shut the people.
Knowing the viewer's thoughts, opinions, and suggestions about the videos and brands and feedback tells us what improvements I should make and refine the content.
Sometimes content creators often find inspiration, ideas, and even testimonials from the comments. Later on, they work on that. This user-generated connection through comments can be powerful to enhance the quality and relevancy.
How to Enable/Disable Comments on Your Youtube Channel?
Here is the method to turn comments on and off on YT with the following screenshots:
Once you reach the Youtube studio home screen
Click your profile picture in the top right corner of the screen.
To visit the Youtube Creator Studio, select the Youtube Studio option from the menu.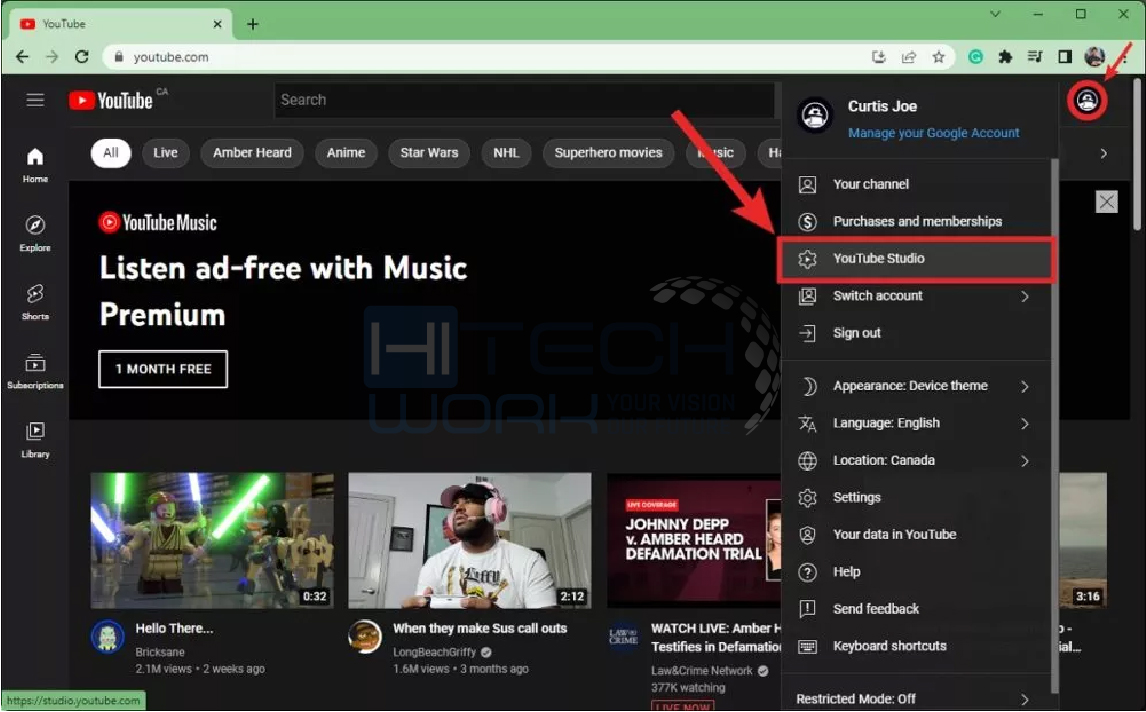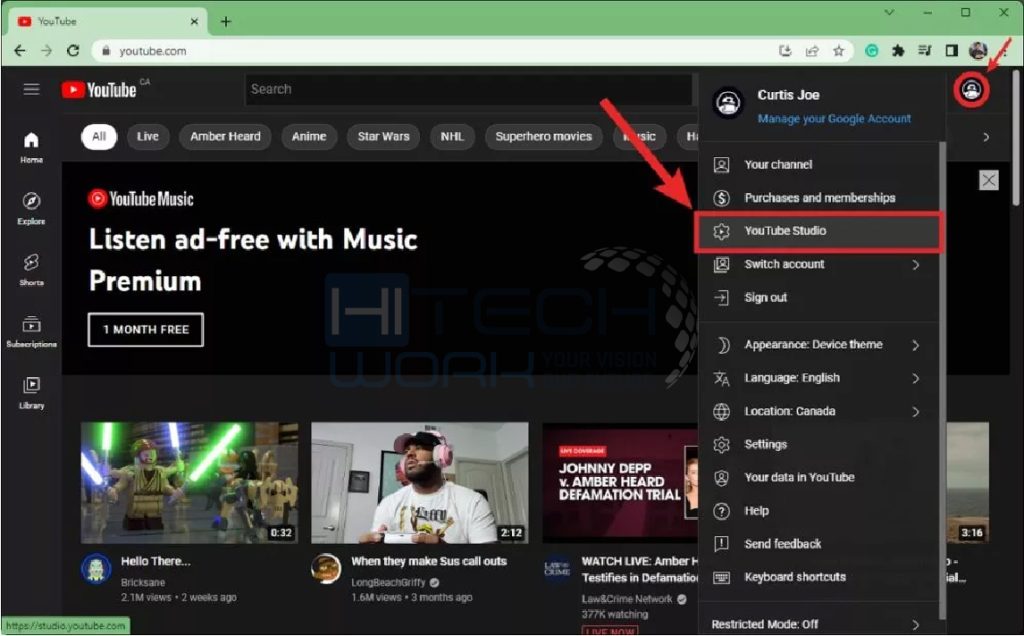 Now, click the settings option at the top left corner.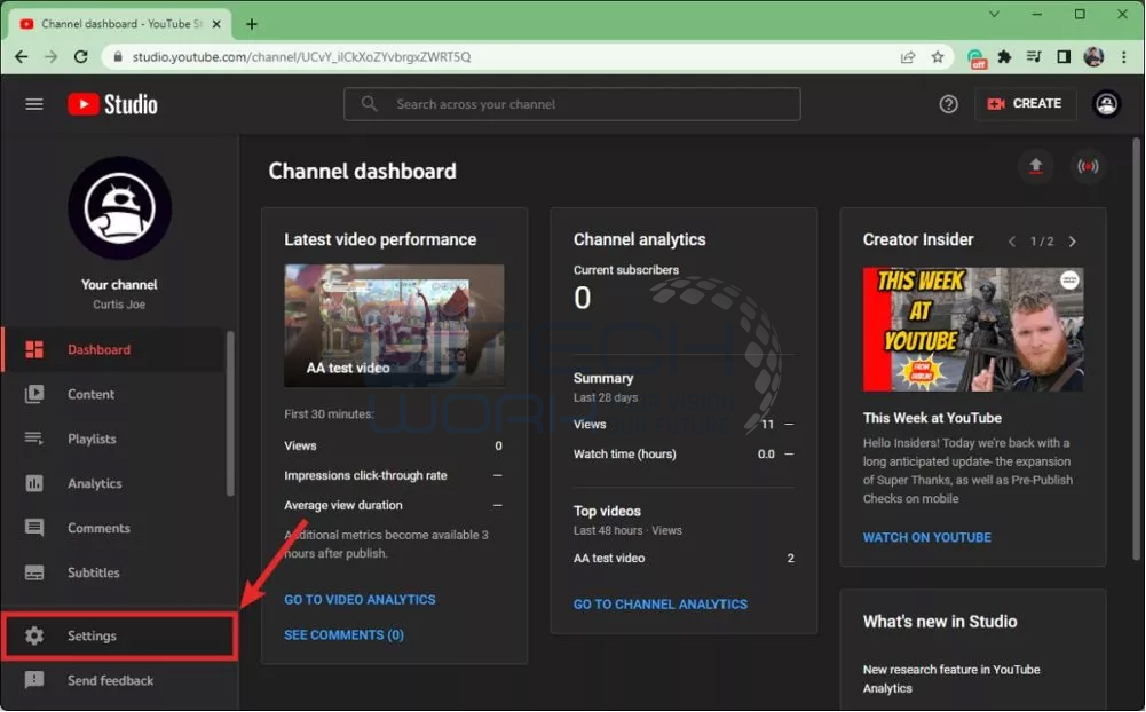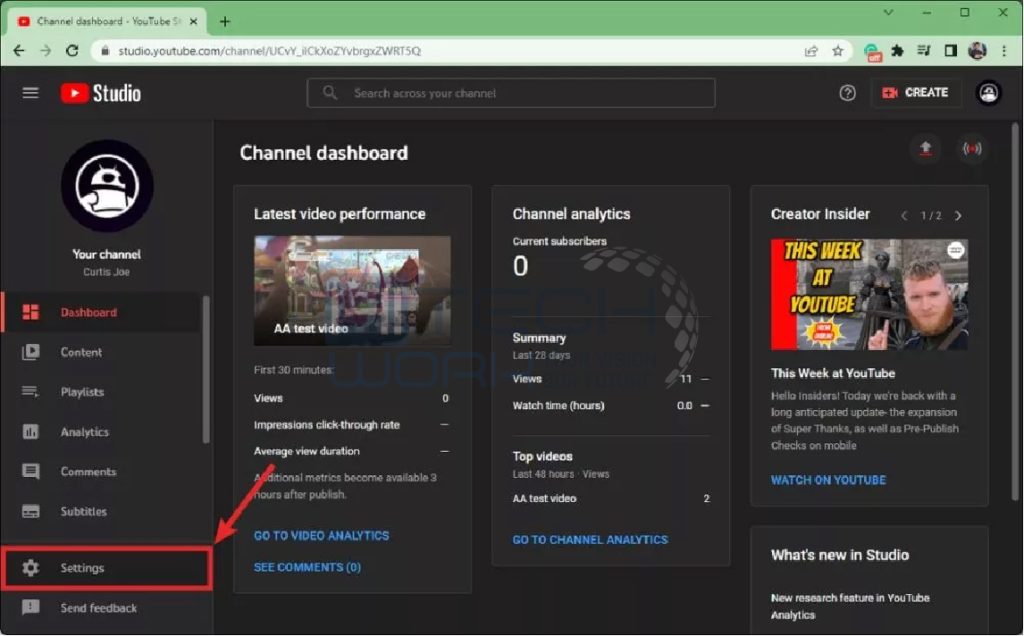 Click community and go to the default tab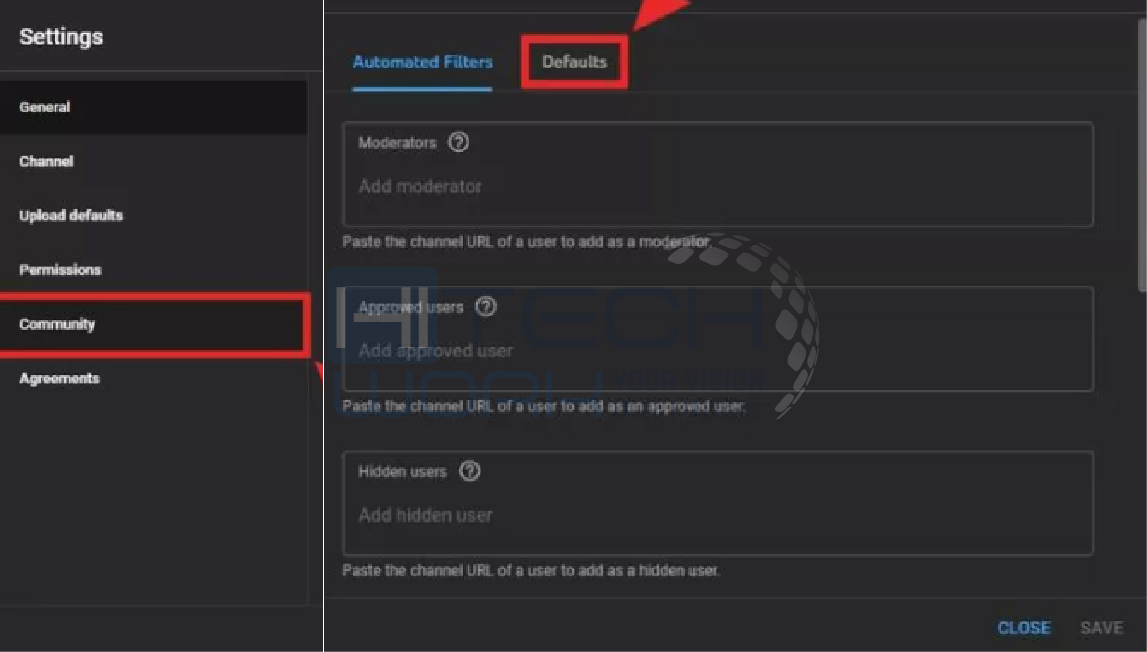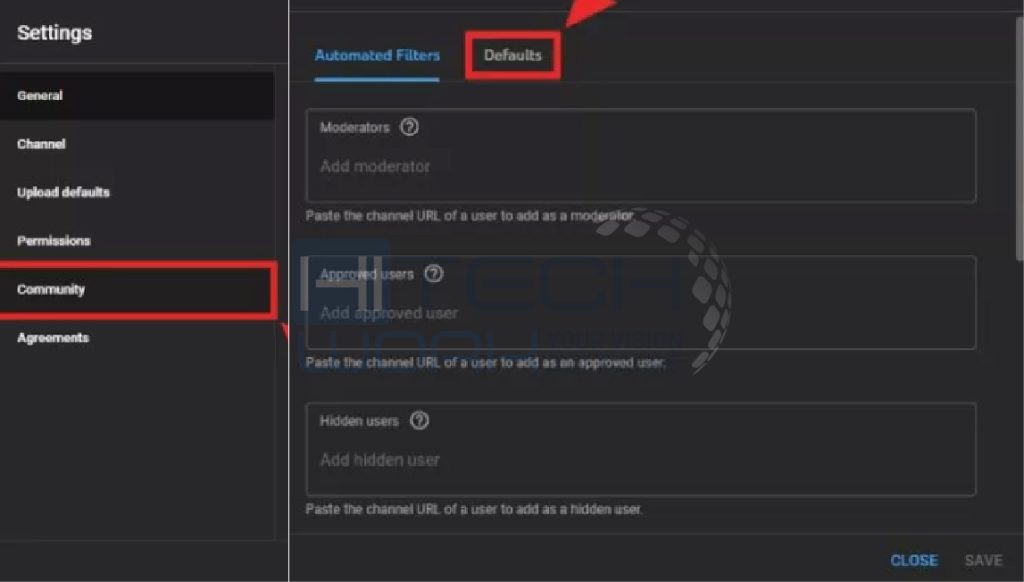 Click "allow all comments" if you want to read all comments, and click "disable comments" if you don't have time to read and respond to comments.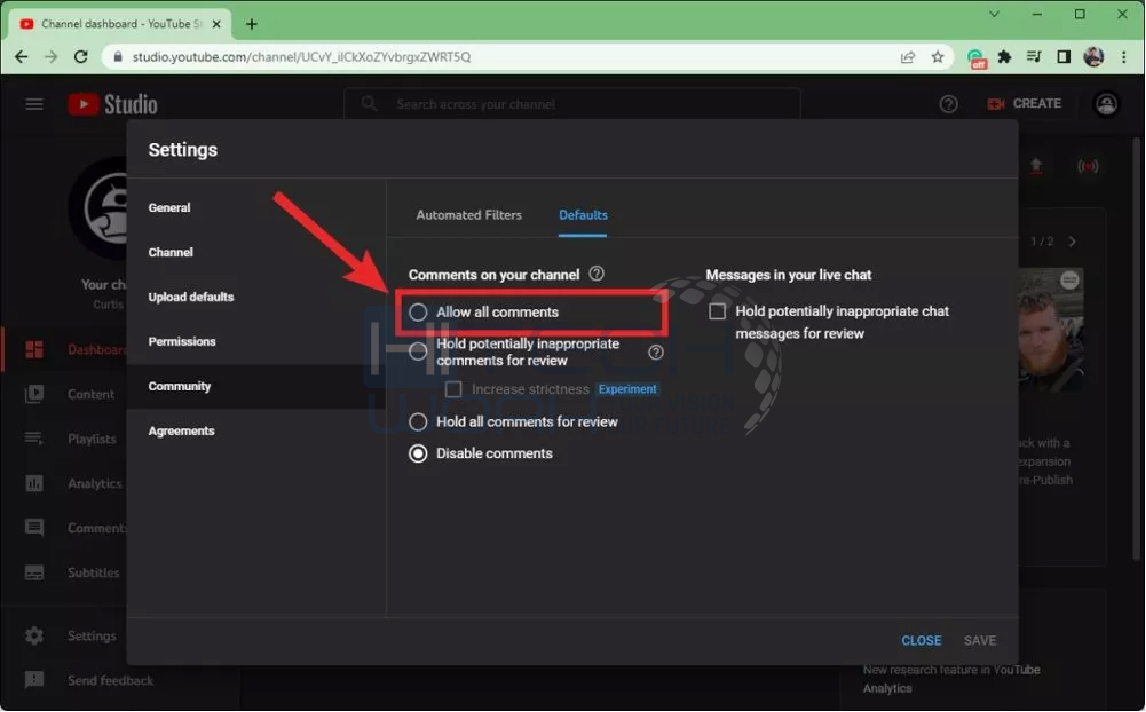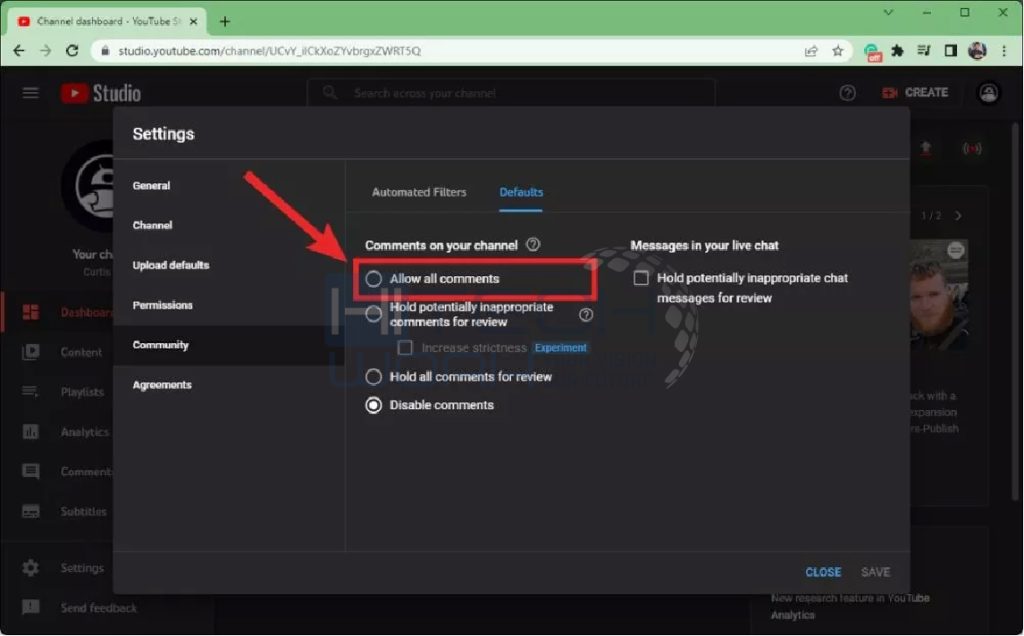 Once finished, click save to confirm.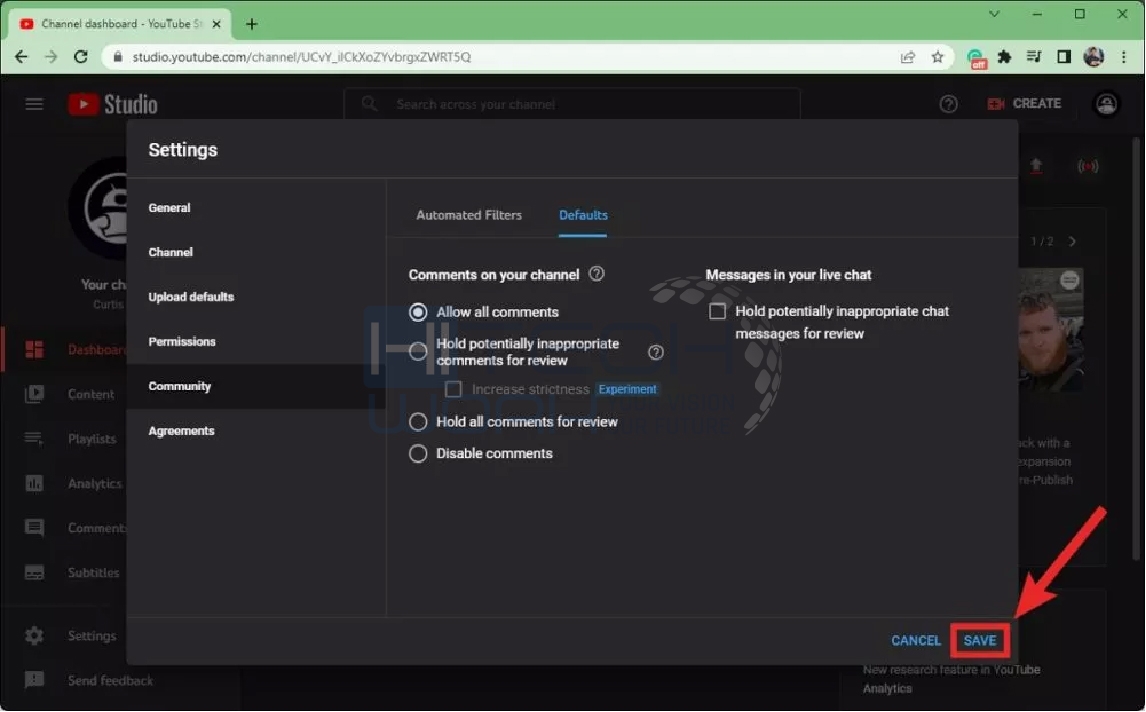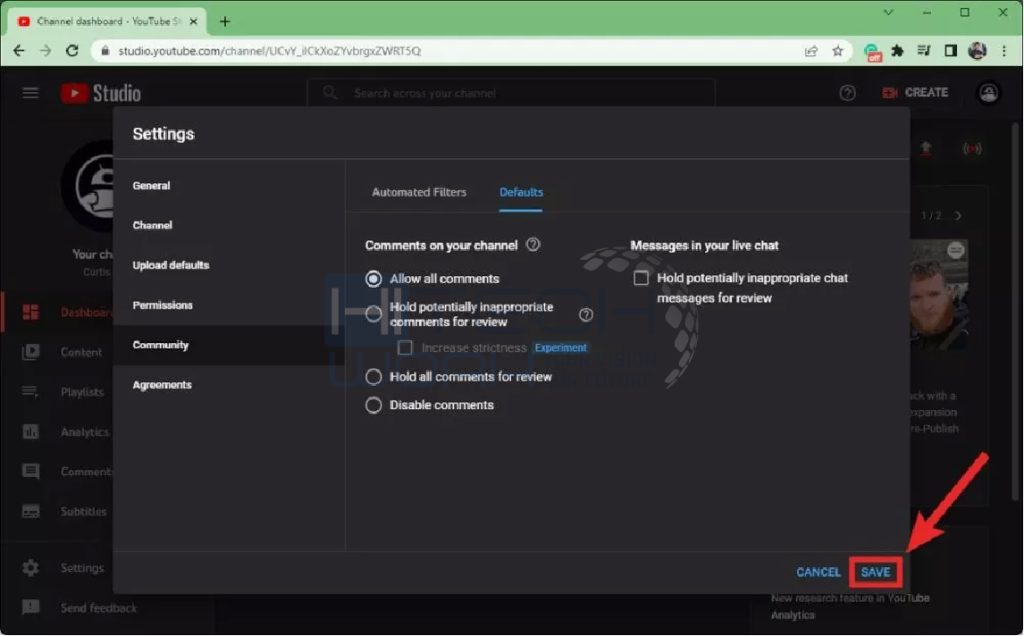 Note: This method works for the Youtube desktop screen, and if you are a mobile user, the same method implies on the mobile.
How to Edit Comments on Specific Youtube Videos on PC?
We are humans, not perfect, and mistakes are a part of life that we make to learn something. So don't run because the good news Is here: If you made a mistake in YT comments, the editing option could make them right promptly.
Sometimes you make a mistake like a grammatical error, write in an irrelevant tone, bully someone, or suddenly want to update your statement so it's not a big deal; you can edit. But it is confirmed that you can have an edit option but how to utilize it, so have a look here:
Open a Youtube video; if you like it, comment below whatever you feel about it.
After posting your comment, click on three dots that will show in Infront of your comment.
Here, you will see the two options: EDIT & DELETE – click on edit.
Now you are able to edit your comment by adding more praise and opinion for the video.
Once you have written your comment, click save to post it again, but it will show as an edited comment.
Here we are going to EDIT a YOUTUBE COMMENT ON an ANDROID MOBILE, which is good to know because people mostly use mobile instead of desktops.
Open a Youtube app on your mobile and click on a video to watch (The video must be related to a vlogger, YouTuber, traveler, etc.)
Now tap the comment section, a popup comment section will come up, and at the bottom of the screen, you will see the "ADD A COMMENT" section to write.
Tap "ADD A COMMENT," write whatever you want, and send it.
Now the turning point is to edit the comment because you have made a mistake, so tap on 3 dots in Infront of the comment and tap on it.
Once you tap, a popup menu appears; tap the edit option. Now edit your comment and tap send.
How to Delete Youtube Comments?
To delete a YT comment, you can follow these steps: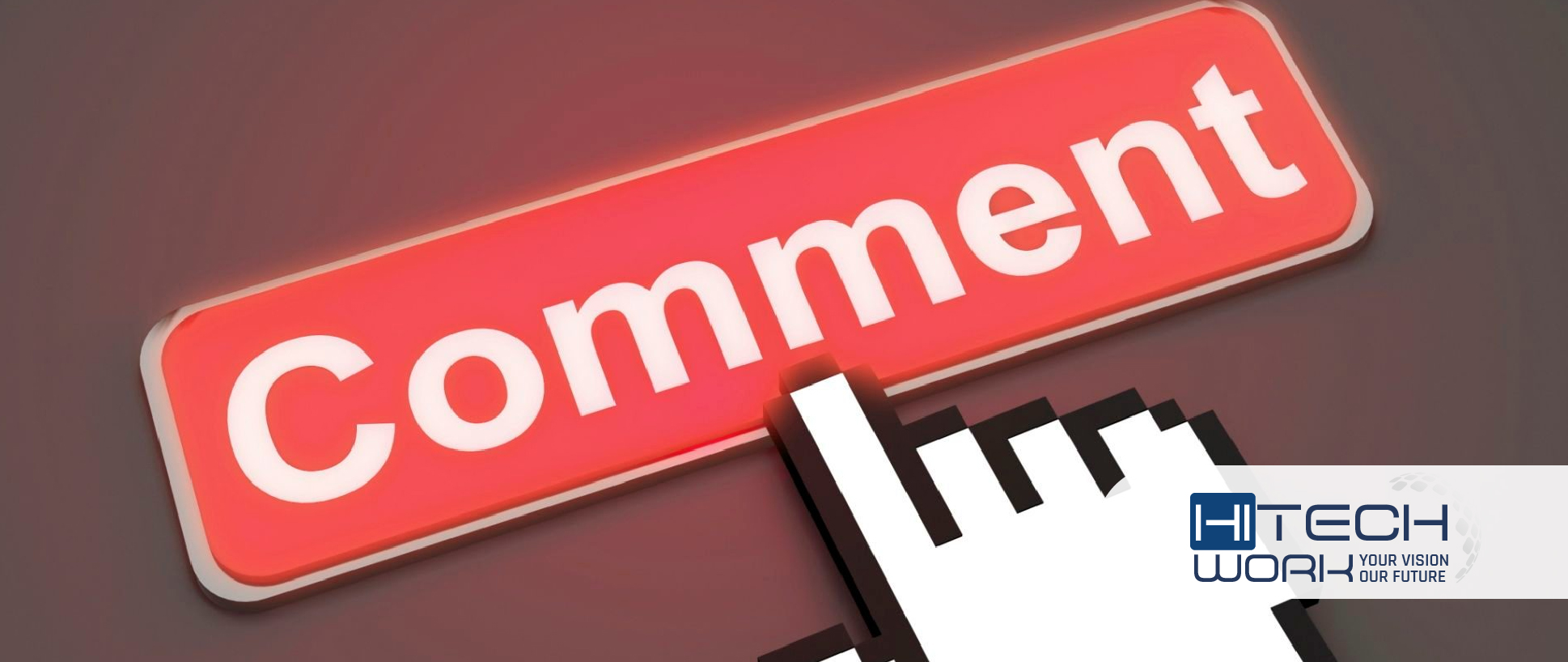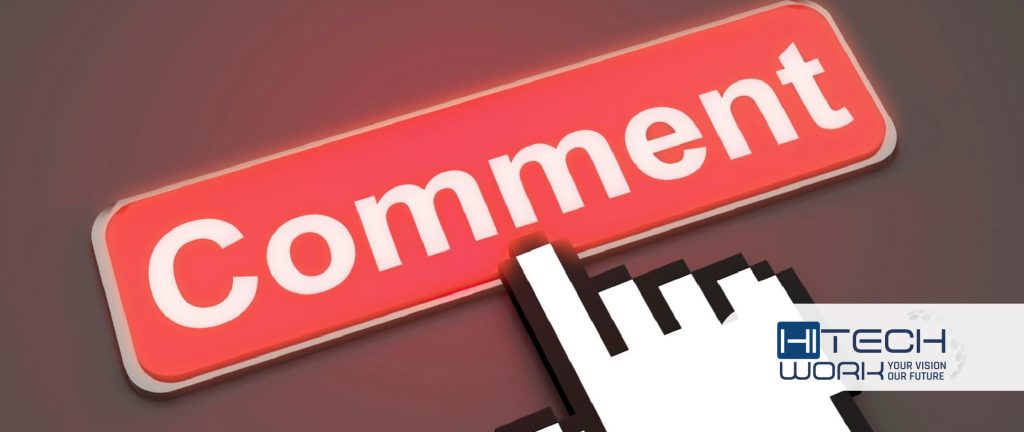 Ensure you use the same account you used to post the comment.
Navigate to the YouTube video where the comment is posted.
Scroll down to the comments section and find the comment you want to delete.
Hover your mouse cursor over the comment. You should see three vertical dots (⋮) appear on the right side of the comment.
Click on the three dots (⋮). This will open a dropdown menu with two options.
From the dropdown menu, select "Delete" (The exact wording may vary slightly depending on the version of YouTube you are using).
YouTube will ask you to confirm the deletion. Click "OK" to confirm. (ranwhenparked.net)
The comment will be permanently deleted from the YT video.
What are the Benefits of Turning off the Youtube Comments?
There are multiple pros and cons of disabling YoutubeComments. Few are here:
Better control of the brand narrative
Prevent trolls from leaving harmful comments
Keep people away from spreading false information about the brand
Your brand may appear to be less trustworthy
Censor the public ability to leave YT Comments negatively.
It may be possible your channel drop would drop your engagements.
Editor's Recommendations