Do you want to keep up with Instagram photo & video editing trends? If so, here is a complete guide about the best Instagram editing Apps that help you make your pictures more presentable. It is a well-known fact that visual representation has huge impact. So here are the Top 10 Professional Editing techniques.
If you are an instagram Marketing influencer or running a business, you surely know the countless benefits of using these social media platforms to connect with your targeted audience and endorse your products or services to make your content reach to the massive audience. So to make and publish things, you must need the help of an editing app to make your posts next level.
So in this blog, I have enlisted some of the best photo and video editing softwares for Instagram. All of the below editing tools have a standard free version, and some have a "premium" subscription which will unlock advanced features and build your insta stories to the advanced level.
Why We Need Editing Apps?
Instagram is the largest platform for showcasing your creative and business work, but sometimes videos, posts, and reels look so unpolished and unprofessional.
No worries, the insta editing app can help you make more refined and amazing videos. If you plan to use insta to build your brand, then access to the best editing tool can surely give you an edge over the competition.
However, Instagram has some editing features, but its capability is too small. So, in addition to knowing about filters, and effects, resizing images without dropping quality, fun effects, original frames, and much more.
Hence, there are many editing tools, but it's hard to choose the best one. So below, we will let you know the top 10 best insta editing apps.
Top Instagram Photo Editing Apps For iOS & Android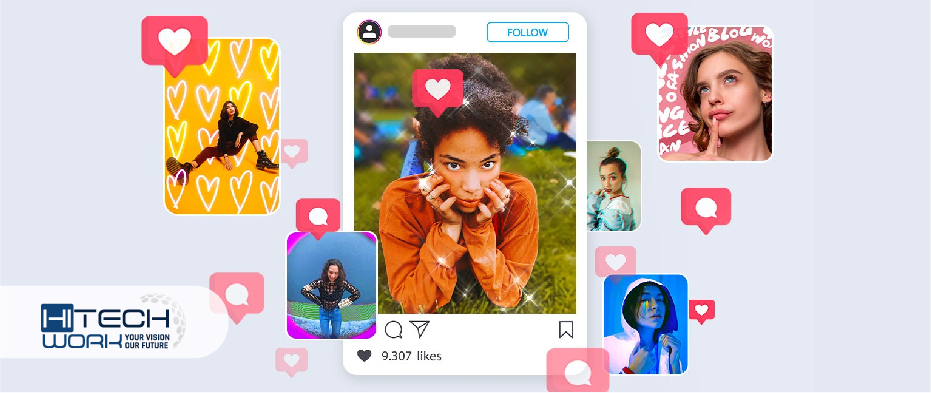 Any of these apps make your content great, so try these below-mentioned editing apps to find out which one suits best for you. As the right tool makes all difference. These apps can help boost the quality of your content. So have a look.
VSCO: Perfect for Posting Stories on Instagram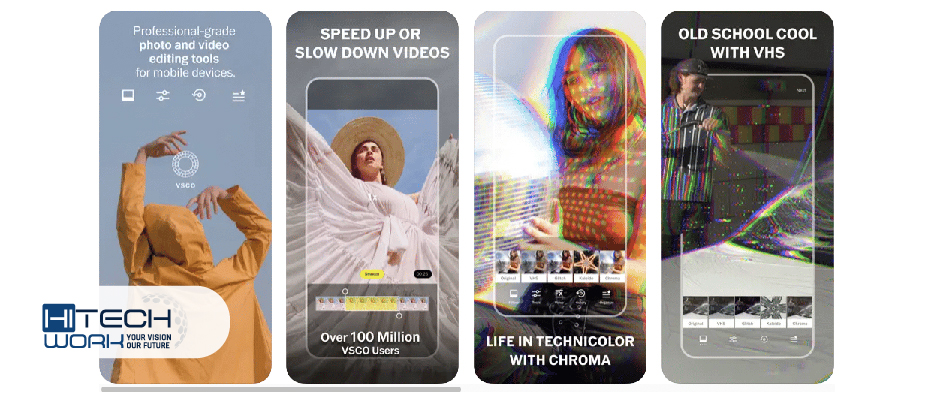 VSCO: Visual Supply Company, previously known as VSCO Cam and the ranked editing tool. The application has many features, including 20 free photo presets, filters, quality adjustment, and typical editing tools [contrast brightness, grain, saturation] and so much more. If you are curious about making a productive video using this app. Check this guide How to create a product video
However, users can edit videos & pictures within the app, save them to their camera Roll to post stories, and create GIFs on their ID. Furthermore, it supports 4K videos at 30 FPS and 1080p for 60 FPS.
You can also enjoy 10 free preset filters that make your phone-shot photos emerge as though they were captured on the film. The app also provides a diverse range of photo editing tools to boost your photo quality, such as grain, crop, skew, contrast, and others.
The application also has VSCO Membership costs $20 yearly, offering 200 photo presets and progressive photo editing tools.
| | |
| --- | --- |
| Pros | Cons |
| The app offers lots of choices for editing photos. | It is only a mobile-based app, not available for desktops or the web. |
| Allow users to share their content directly to any platform, such as Insta, Twitter, and Facebook. | Advanced features and tools are locked and only unlocked when you buy the premium version. |
| VSCO has its Grid community where user's can share their photos. | The app doesn't have a dark mode. |
| Lots of presets to edit photos | There are huge amounts of in-app purchases depending on how many tools you need |
| You will get professional results | ————————————- |
InShot: Best for Beginners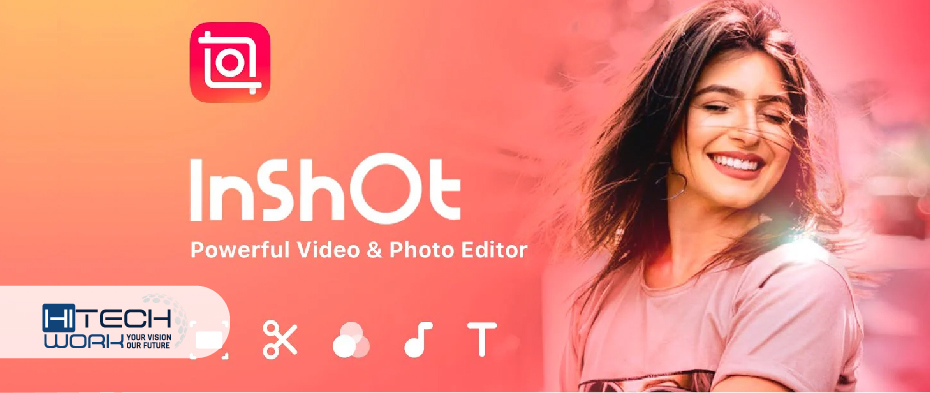 This is one of the great apps for editing, mainly because it's so inclusive. You can cut, split, trim, merge, zoom in/out and crop video clips. And it's simple to adjust setting such as saturation and brightness, and it also has a library of clips that you can use for transitions, intros, and outros.
Further, this app has many features that are particular to Instagram, such as making videos square for the Instagram display. So if you wish to edit your Instagram videos to perfection, you must consider this app. it will also allow you to add music, special effects, text, filters, and more to your reels.
| | |
| --- | --- |
| Pros | Cons |
| Easy to navigate | The app doesn't explain enough tips on how to use the app properly. |
| Allow adding music to videos | Videos you edit can only be imported into the app |
| Offers speed control, split merge, and blurring features for videos. | Photo editing is limited |
| Offers a huge range of tools for videos and photo enhancement. | No search bar for stickers which makes the selection of stickers hectic. |
| In-app purchases erase ads and watermark | ————————– |
Canva: Best Instagram Photo Editor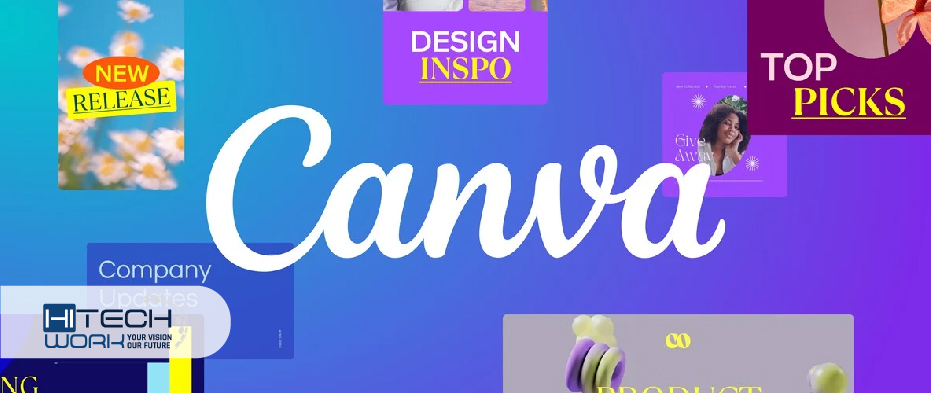 It is a Graphic Design application and a website that helps you build professional graphics or edit your Instagram photos. Canva's photo editor allows you to make an adjustment and add filters to your photo, crop or resize your image. Add shapes and text, or create a collage.
However most people use Photoshop for editing images, but if you don't know how to use it. No worries, Read the Guide Top alternatives to Photoshop.
After editing, you can download the final edited photo and post it to Instagram. They even have various free & customizable Instagram templates for making your stories, post, and reels look professional.
Canva has become one of our favorite apps because of its diverse customizable templates. Whether posting a casual shot or attempting to drive traffic. So opt for this tool to make eye-catching designs using the brand's colors and fonts.
Moreover, you can use it for free, and a premium will cost you $12.95/month or $30/month for an enterprise account.
| | |
| --- | --- |
| Pros | Cons |
| Easy-to-use interface | The Premium subscription is pretty high. |
| You can use it on smartphones as well as on Desktops | Has a huge range of options for users who only wish to create simple stories |
| Offers a huge range of templates | —————- |
| Creates professional and creative photos | —————- |
Snapspeed: Best Instagram Editing App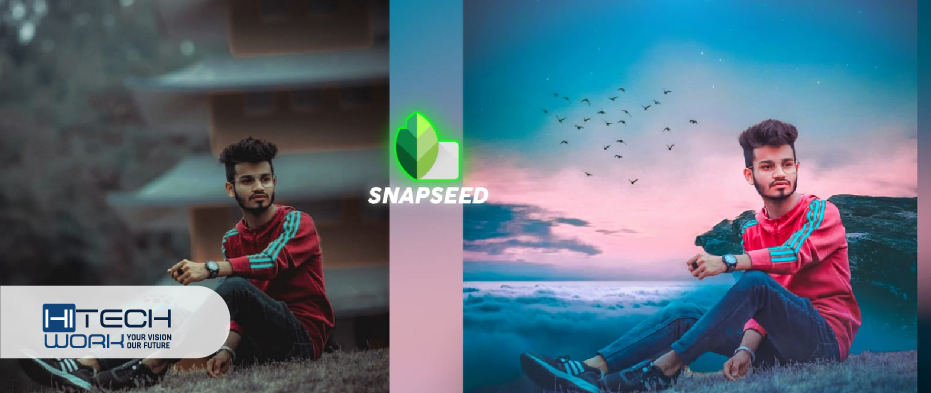 It is also a popular editing tool that lets you work on JPG and raw files, making it more powerful for professionals.
You can filter your photos using it's preset and perform serious photo-editing tasks in Snapspeed. There are almost 29 tools and features that let you edit photos by deleting elements (or even people) from a photo.
Further, the app also allows you to adjust the geometry of buildings and use curves to control the brightness of your photo. Hence, it is the best tool for beginners and is free to download.
| | |
| --- | --- |
| Pros | Cons |
| Completely free to use | You need to learn the basics to start it |
| Offers professional presets and tools | Save options aren't very instinctive |
| Also, edit raw files | Social network integration options aren't clear, as they have to |
| Easy finger swipe sliders to edit photos | —————- |
| No advertisements | —————- |
Adobe Lightroom Editor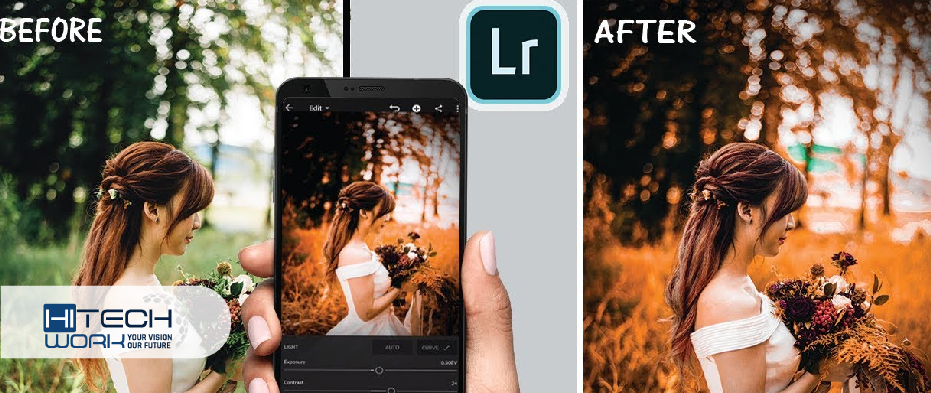 Adobe products are popular for their powerful tool for editing capabilities, and lightroom has no exception. It allows you to capture and edit raw images using the app's editing tools and lift photos to a professional quality by adjusting their saturation, exposure, shadows, hue, and more.
You can also try its preset filters and benefit from interactive features to improve your photo editing skills. So save your favorite filters to save time, and all edited photos and videos will automatically save to the cloud. Further, the app also offers a paid subscription which will unlock more amazing features.
| | |
| --- | --- |
| Pros | Cons |
| You can use the app on smartphones as well as on Desktop | No blend modes |
| The free version also provides presets | Limited editing features |
| Huge range of editing | Minimal design elements such as adding texts and advanced collages. |
| Advanced editing tools | ————- |
| Offers bulk edit photos. Copy edits across various pics for a consistent style | ————– |
| Allow you to share photos straight to Instagram using the tag #lightroom | ————— |
Filmora Go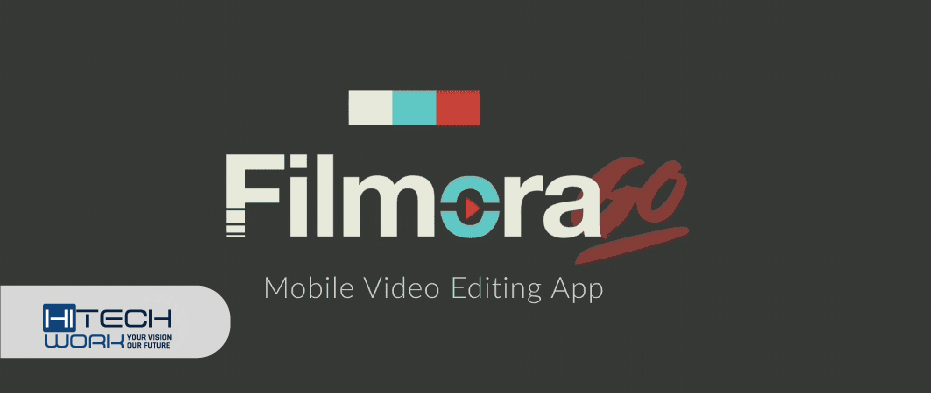 It is one of the best Instagram editing apps and the most professional-grade video editing tools that are simple enough for even the most beginner editor. You can add music, text, and themes to your videos and change the photo entirely by using this app. Take benefit of its Curve shifting features to mix acceleration & declaration within a single clip.
However, you can use this app for free; you might have to pay for certain themes and upgrades within it. It's best for Instagram because you can easily make shorts and professional-looking reels without spending time or money on tools.
Also, Check the one of the best editing tool Filmora 9
| | |
| --- | --- |
| Pros | Cons |
| Great editing interface | Cannot edit effects |
| Easy to navigate | Premium plans are expensive |
| Incredible basic and intermediate features | The free version contains a watermark |
| Faster rendering of videos | Only works on Windows & Mac |
| Great user support | Software lagging |
PicsArt: Great Instagram Editing App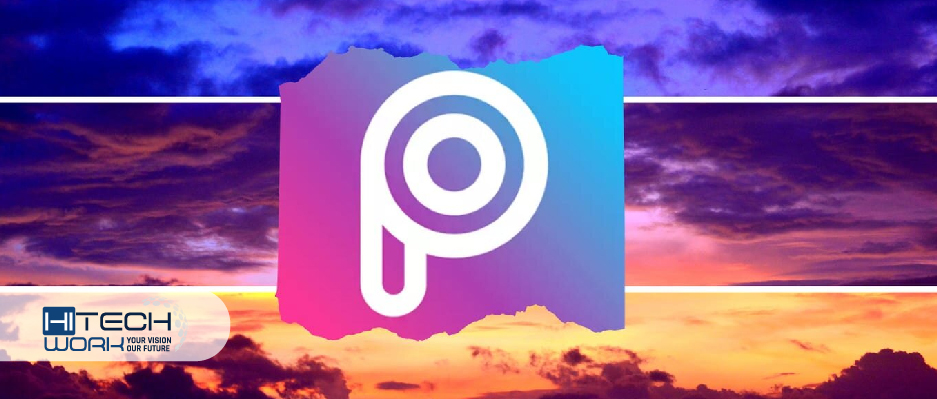 As an editor, picsart has a huge range of editing features than many other apps. From photo editing to enhance the drawing, you can find about any design tool you require on Picsart. The app also has various adjustable filters and allows you to export your finished photos directly to a social media network.
PicsArt is an all-rounder photo editor that is well-known for its impressive photo effects, filters, and fun stickers. However, there are over 5 million premade stickers to select from, or you can also have the option to make your own.
The tool is free to install, but it includes in-app purchases such as PicsArt Gold membership, which unlock thousands of fonts, frames, collages, and other elements. PicsArt Gold subscription will cost you $8/month and has offer 7-day free trial.
| | |
| --- | --- |
| Pros | Cons |
| Incredible face modification tools | A subscription needed to unlock advanced features |
| Easy-to-use interface | Sometimes slow |
| Loaded with amazing effects and tools | Ads appear in the free version |
| Active social network | |
| Allow sharing to social media platforms | |
FaceTune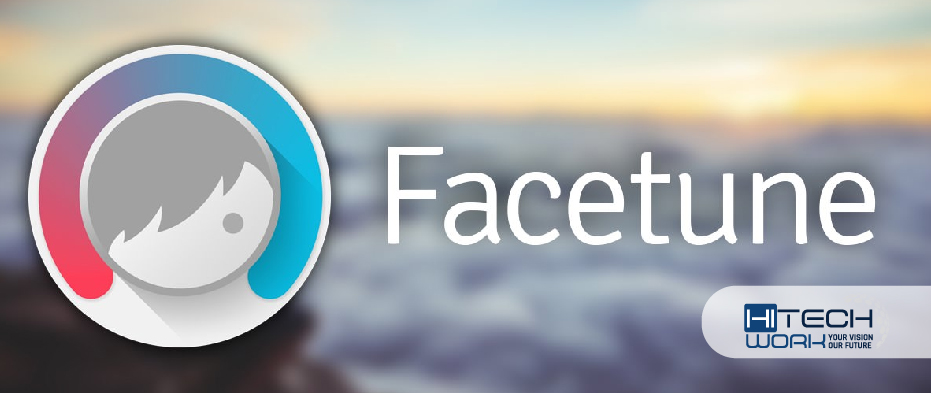 This is the most famous selfie editing app specially designed for editing & perfecting portraits. Although photographers use the app to blur out colors and tones that don't match their Instagram visuals, it provides many other features, from faint effects (like skin smoothing & tone correction) to full-on digital makeovers.
Further, with the help of this app, you can also improve your cheekbones, set your patchy eyebrows filled in, and whiten your teeth. Hence, if you need the best and most compatible app to edit, then FaceTune is the best.
| | |
| --- | --- |
| Pros | Cons |
| This editor boasts various exciting features. | Doesn't have its own social network like other photo editors |
| Let you share your photos after modification | Some features are not free |
| Easy-to-navigate | People find it quite expensive |
| Loaded with amazing features and unique filters. | ————— |
GIPHY Cam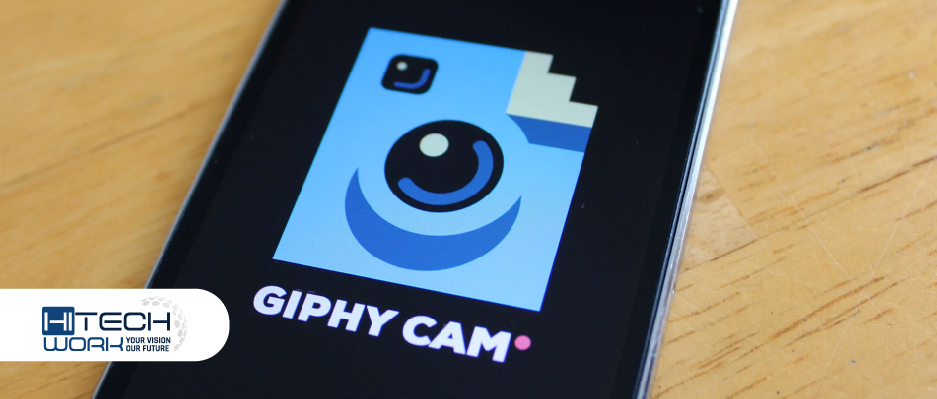 It is one-stop editing software for creating GIFs. You can tap on videos and turn them into catchy GIFs to post on Instagram. You can also add stickers, special effects, text, filters, and more to the GIF to make them more engaging.
However, the app has lots of editing features that let you customize your GIFs. It is amazing to use and has ways to add extra personality to your content.
| | |
| --- | --- |
| Pros | Cons |
| Free cloud storage | Sometimes the app can be a slow |
| Easy to navigate, even for beginners | First, you have to register yourself on the app |
Capcut: Best Instagram Editing App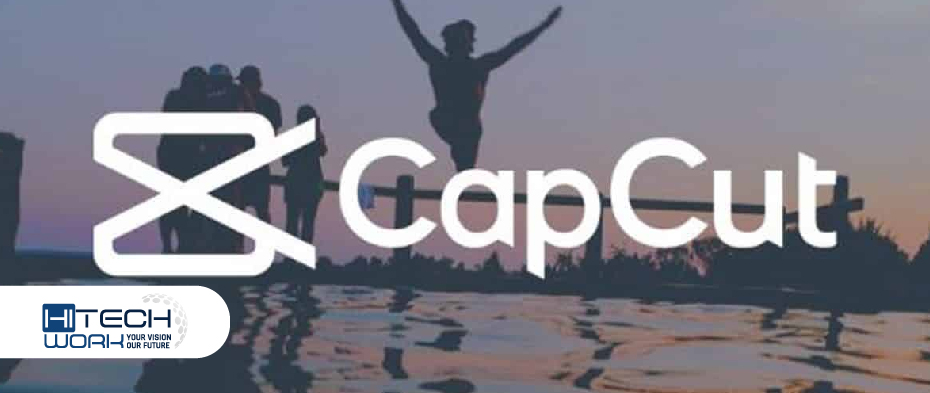 It is another video editing app that includes features such as splitting clips, recording videos, text, effects, filters, overlays, and a music library. The app has an instinctive interface and makes joining clips easy. Hence, the best part is that it is completely free.
| | |
| --- | --- |
| Pros | Cons |
| User-friendly interface | Lack of advanced color grading tools |
| Huge collection of copyrighted songs | Glitches in some features |
| Abundance of templates to use | Cannot set frame rate more than 60 FPS |
| Easy to export | Landscape mode is not present on the app |
| Offers trending filters, transitions, and effects | Background removal is not simple |
| Available in various languages | —————- |
Conclusion
Instagram video editing apps come with an abundance of features through which you can make professional videos and stories. However, these apps can do so much more, from timelapse to slow-mo.
If you are a creative person who needs an authentic editing app for improving your videos and photos, you can choose any of the listed above apps & some of the programs are completely free. So give these apps a try and take your Instagram account to the next level.