Are enthusiastic gamers experiencing dull gray colors and lagging while playing games? Is everything so blurry? Well! It's time to update your Nvidia graphics card drivers!
Nvidia is frequently updating and mending the underlying software that controls Nvidia graphics cards. It released updated drivers every few weeks. Therefore, installing the latest drivers makes your computer's performance the best. You can update your Nvidia drivers manually or by accessing the GeForce Experience.
We'll unveil both processes in this blog post. Further, if you want to install Nvidia drivers on Ubuntu Linux, go through our FAQs section.
What is NVIDIA Update?
Nvidia Driver is a software program that allows communication between your computer and the NVIDIA graphics processor installed in your system. This update keeps your PC up-to-date with the latest Nvidia drivers by alerting you whenever a new driver is available and connecting you directly to the driver on nvidia.com. Beginning with R275 drivers, provides automatic updates for game and program profiles, like SLI profiles.
Breaking News: NVIDIA Announced the GeForce RTX 4070 GPU
Whenever you're updating or installing new drivers, make sure to access certified versions from the official NVIDIA website in order to get the outclass system's performance and features.
What Do NVIDIA Drivers Do?
It will install the display drivers along with GeForce Experience and PhysX drivers. Further, it improves the performance of your game. As a consequence, you will play with buttery smooth frames, better graphical fidelity, and overall stable performance.
Further Reading: ChatGPT Popularity Gives Nvidia an Unexpected Boost
How to Update Nvidia Drivers?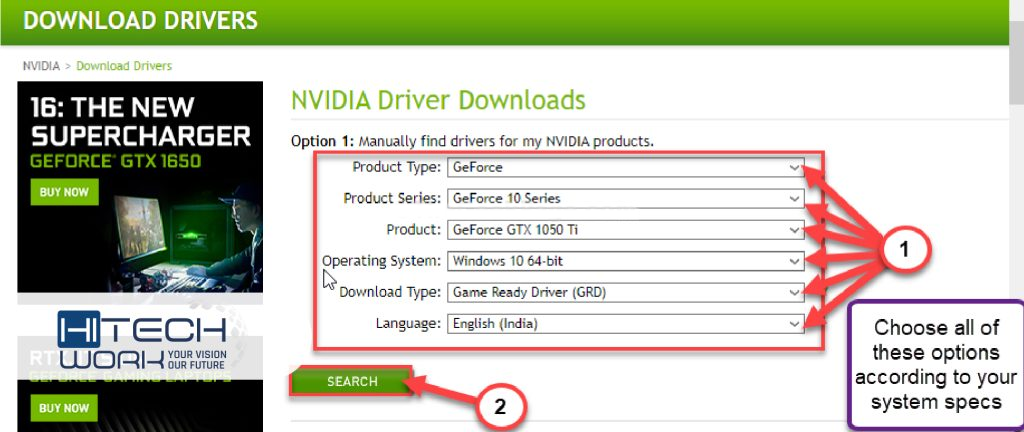 There are two ways to update your Nvidia drivers:
Nvidia's GeForce Experience Software.
Through Nvidia's driver download page.
We'll do both ways. Let's explore how to do it.
Method 1: Updating Nvidia Drivers with GeForce Experience Software
It is the easiest method to keep your Nvidia GPU drivers up to date, and generally speaking, I am using method 1, most probably.
Relatable: GeForce Experience Not Loading? Here are the Easy Fixes
Download and install Nvidia GeForce Experience software from the official website of Nvidia.com.
For downloading, create an account and follow the prompts to install it. Sometimes, GeForce Experience gives you a notification and redirects you to the download page like this:


For manually checking, go to the Drivers tab.
Select "Check for Updates." If an update is already in process, then skip this step.
Click on the "Download" button under the option of 'Check for updates.'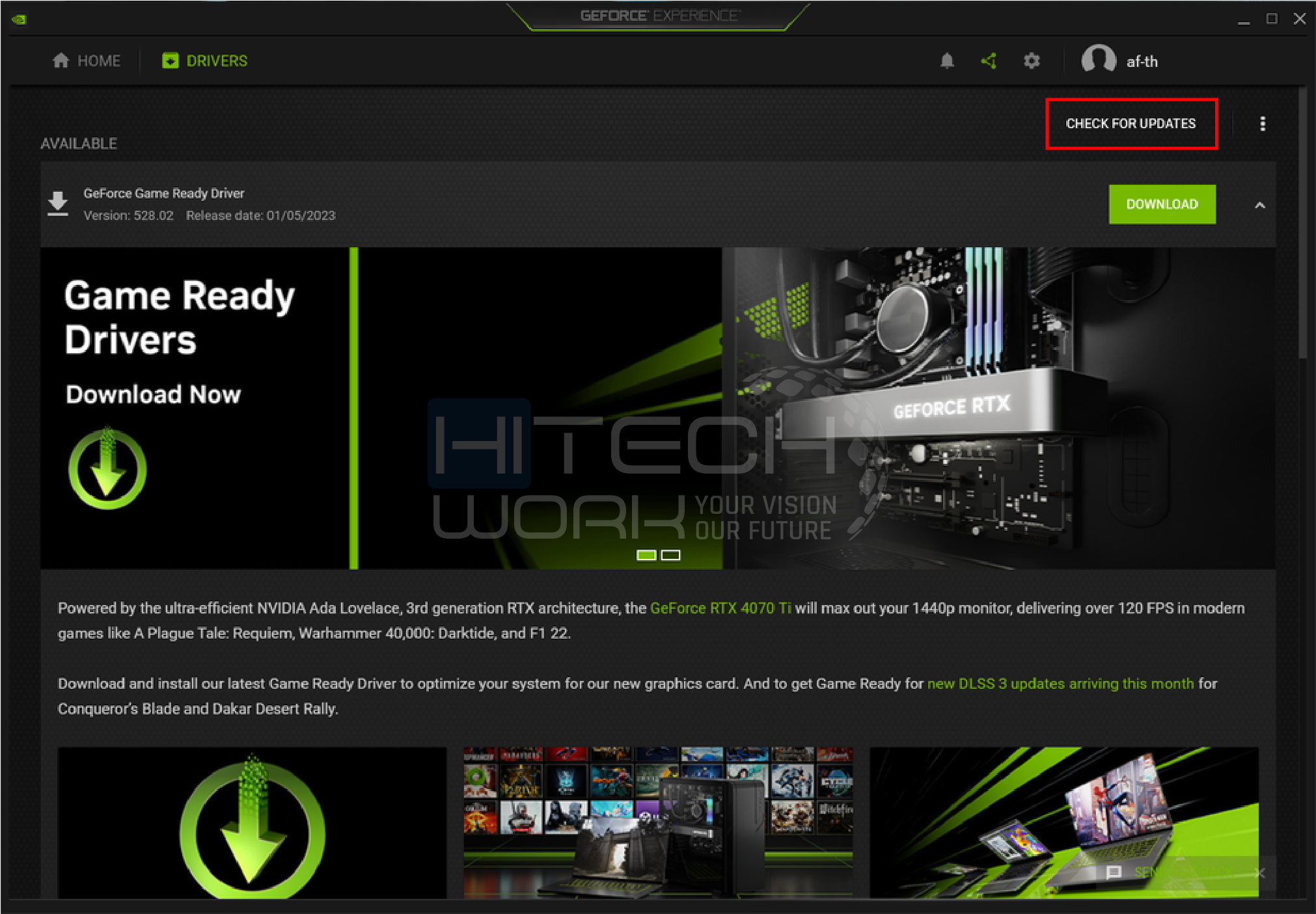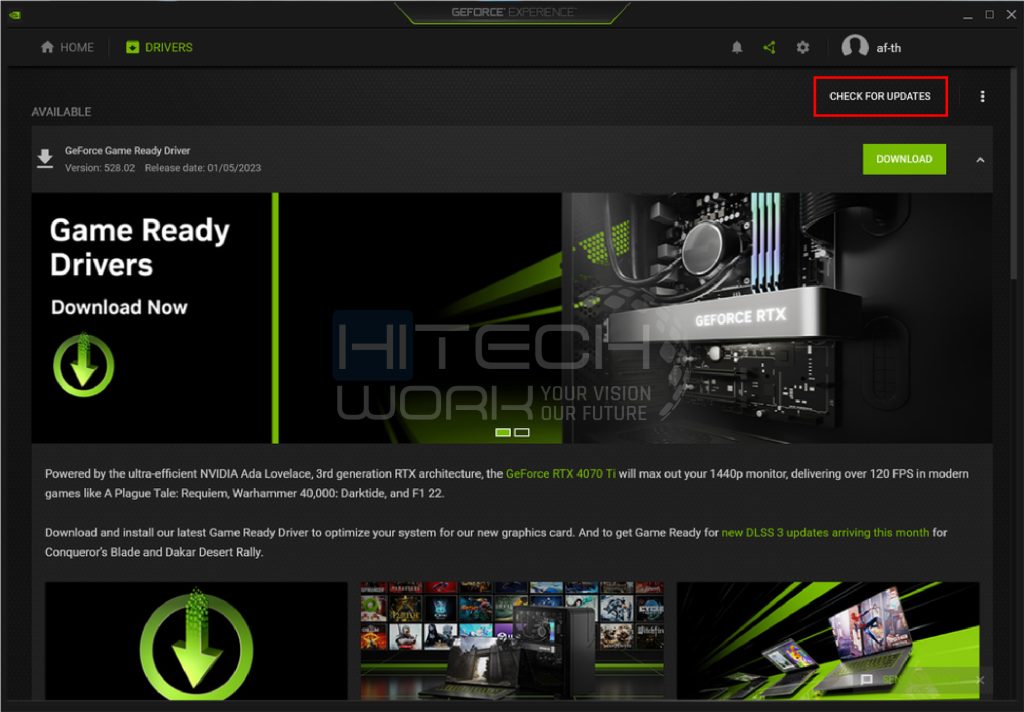 Select your installation type. Here, custom installation will allow you to choose to remove specific components, including audio driver, USB-C driver, or PhysX System Software, as well as perform a clean installation option.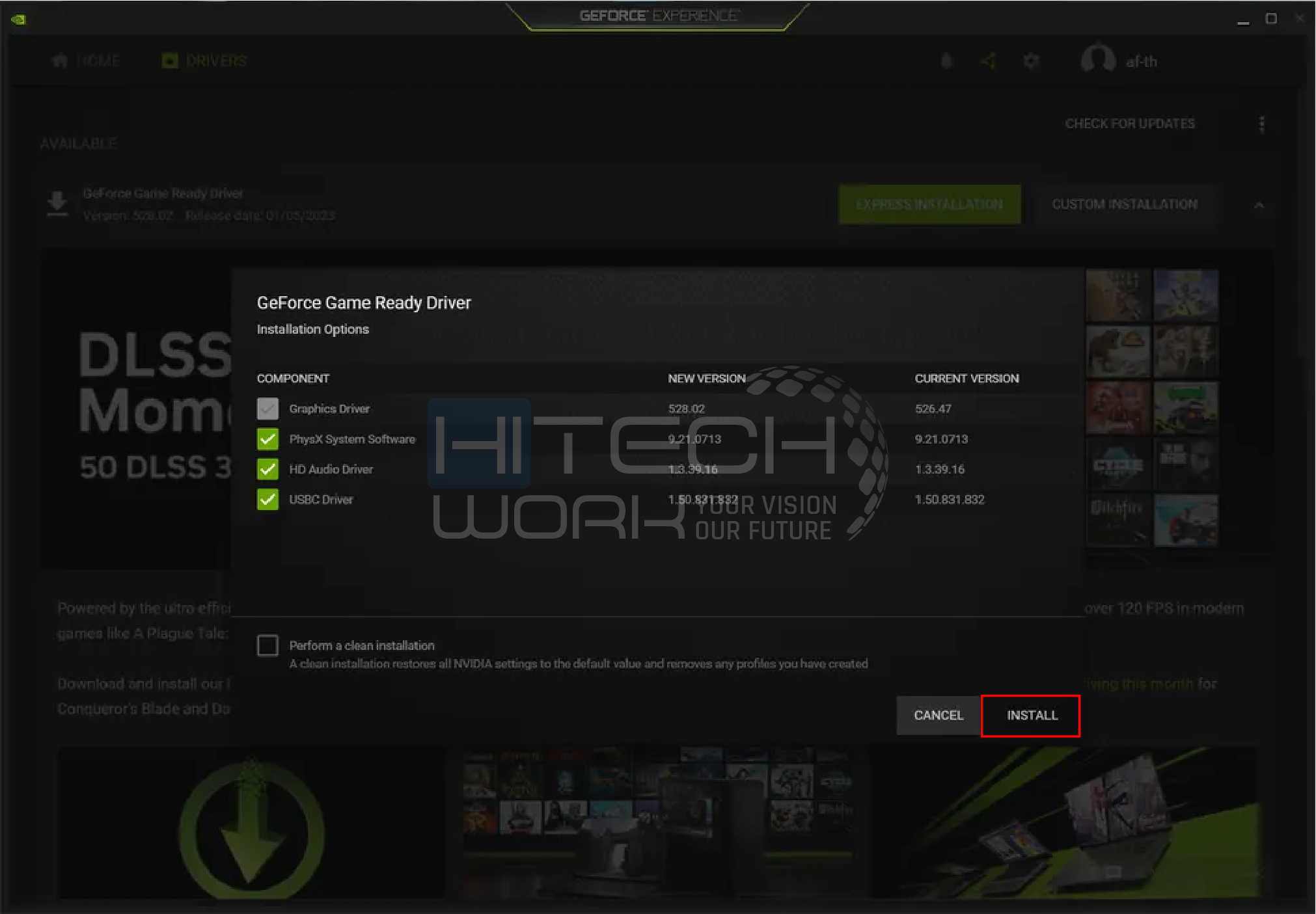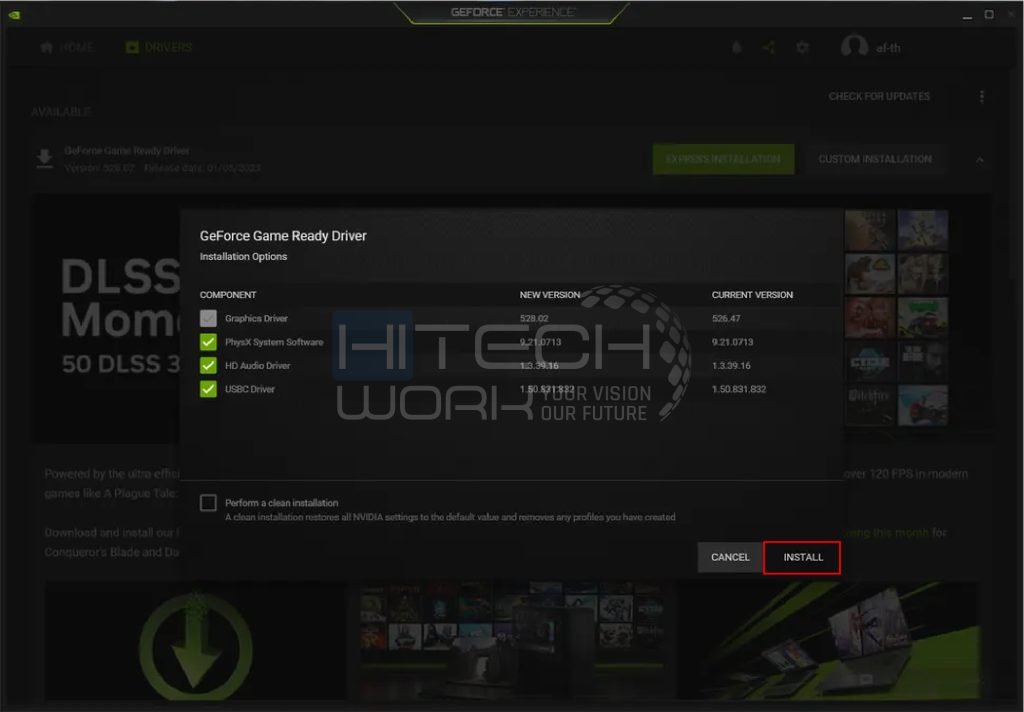 The driver is ready to install.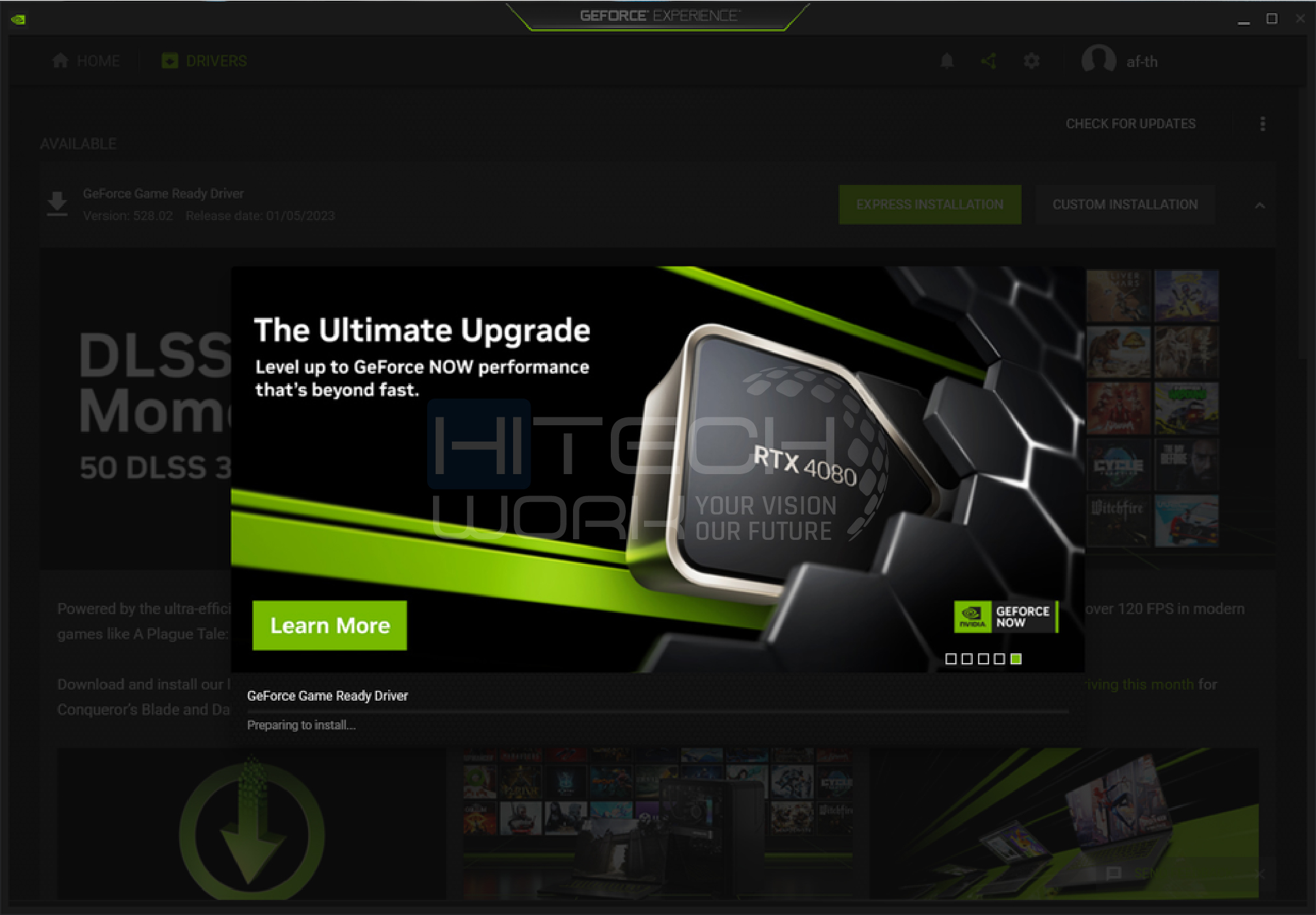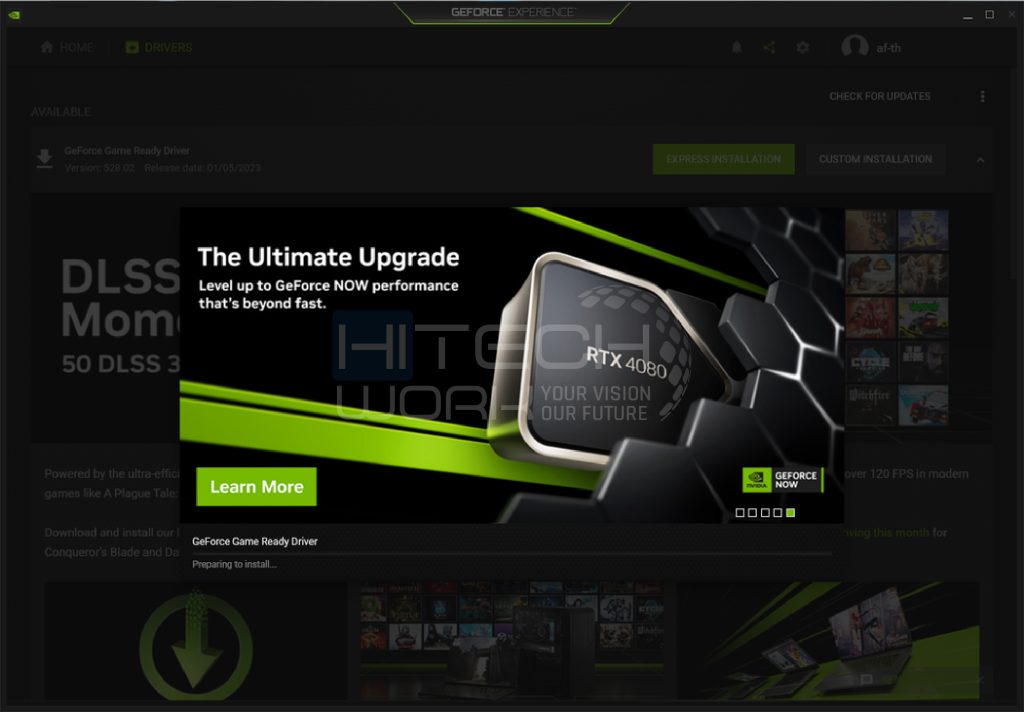 Once you have done it, you will receive a confirmation. Just click on the "Close" option and restart your PC.
Method 2: Updating Nvidia GPU Drivers Manually
If you're annoyed to create an account or make a login, then don't worry at all! Try Method 2 to update your Nvidia GPU's drivers by following these simple steps:
Visit Nvidia's driver download page.
Complete the dropdowns list to match your graphics card. Keep that in mind specify if you're accessing a desktop or notebook GPU in the heading of "Product Series."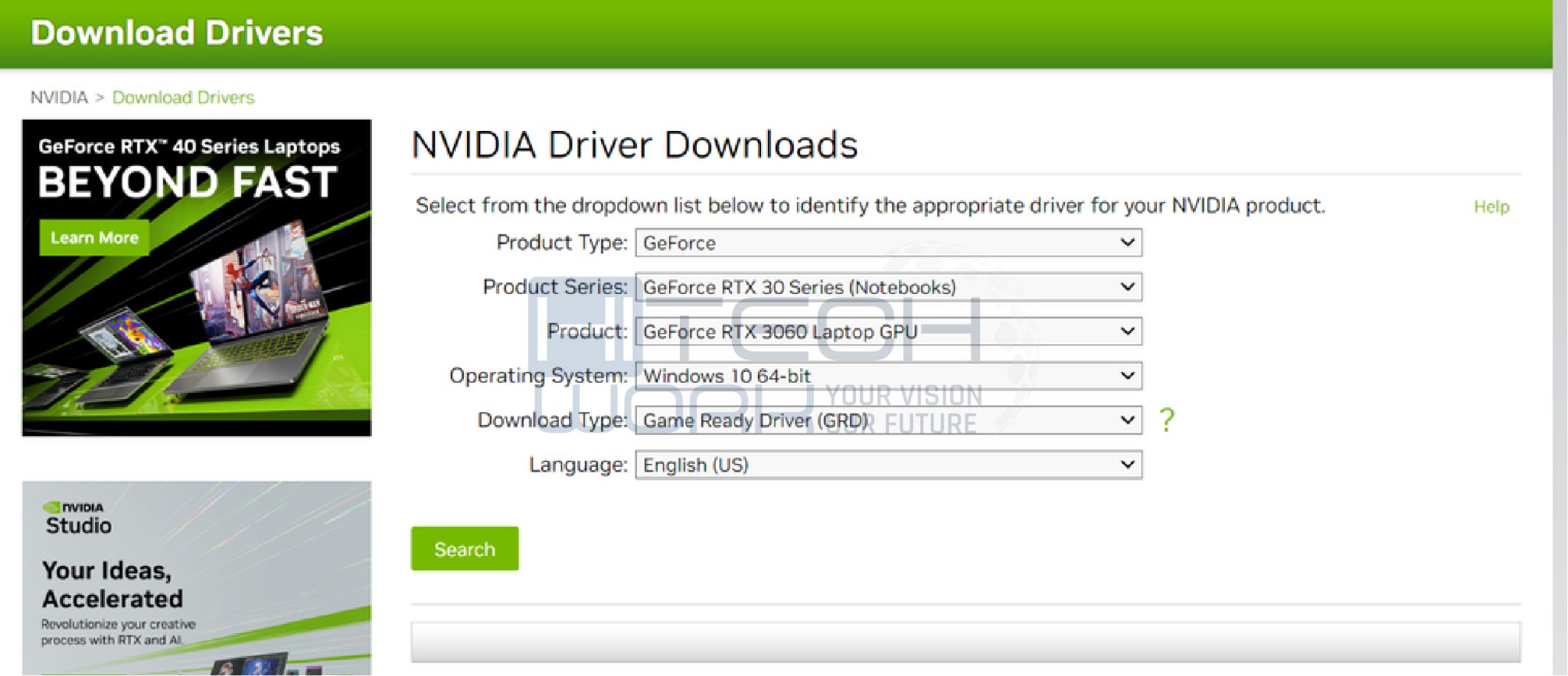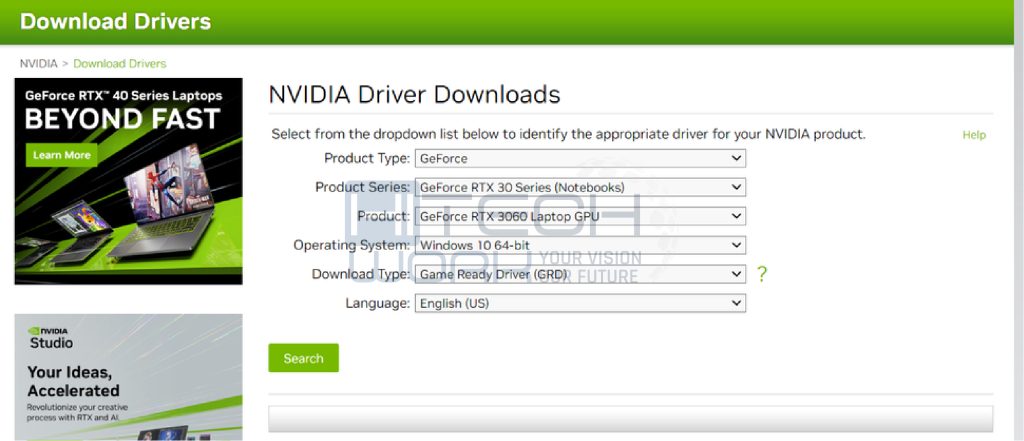 Note: In the "Download Type" section, gamers will write the "Game Ready Driver," while artists, photographers, and other creatives will choose "Studio Drivers."
Tap on the "Search" option.
Select the "Download" button. It will go to your downloads folder.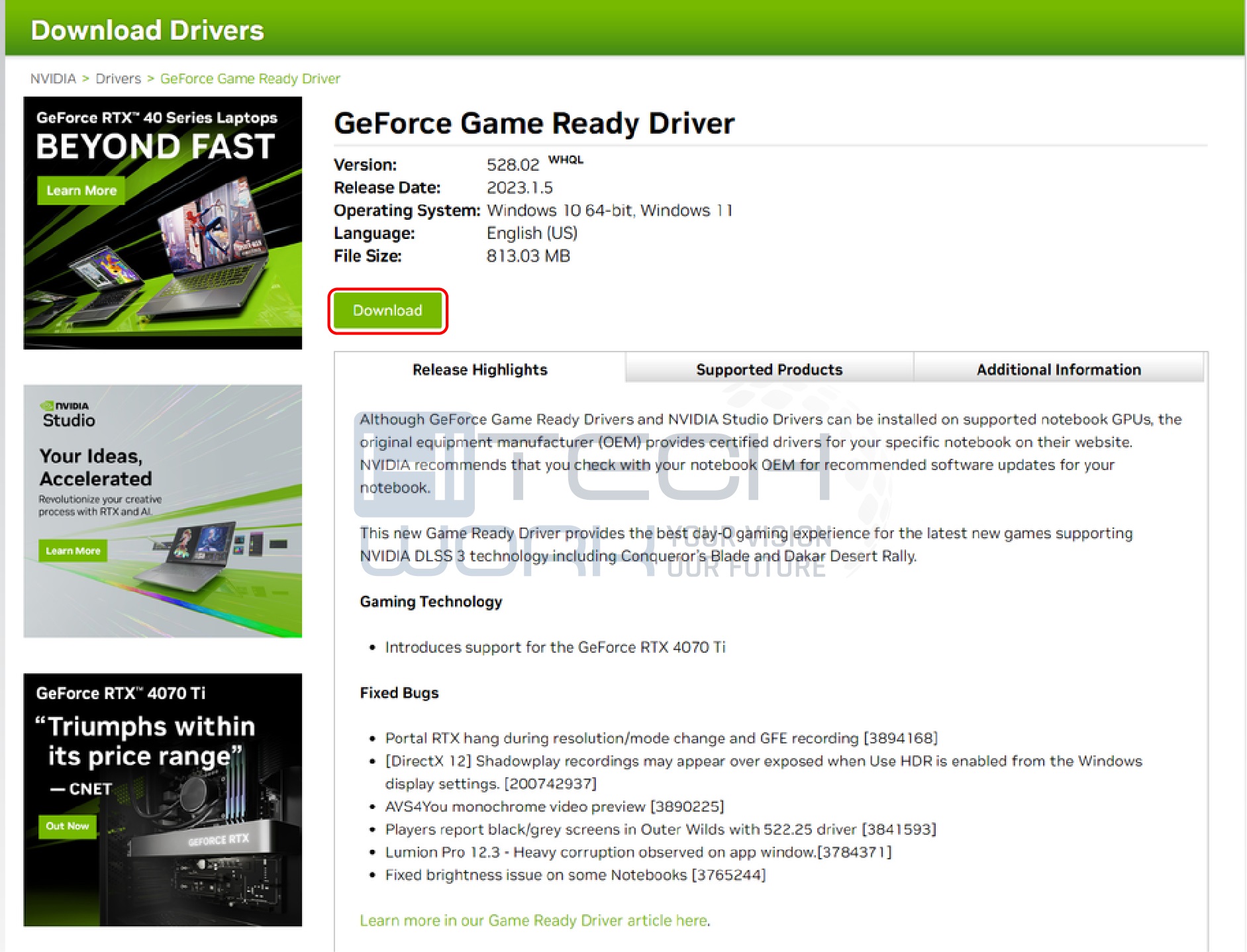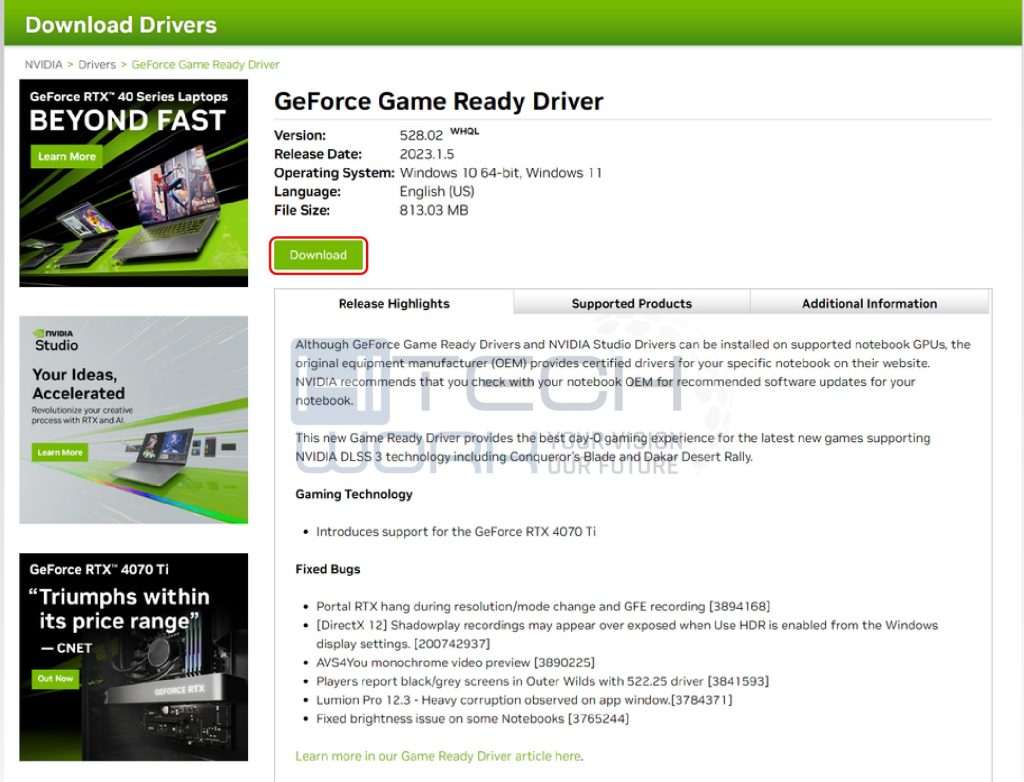 Open the launcher in your downloads folder.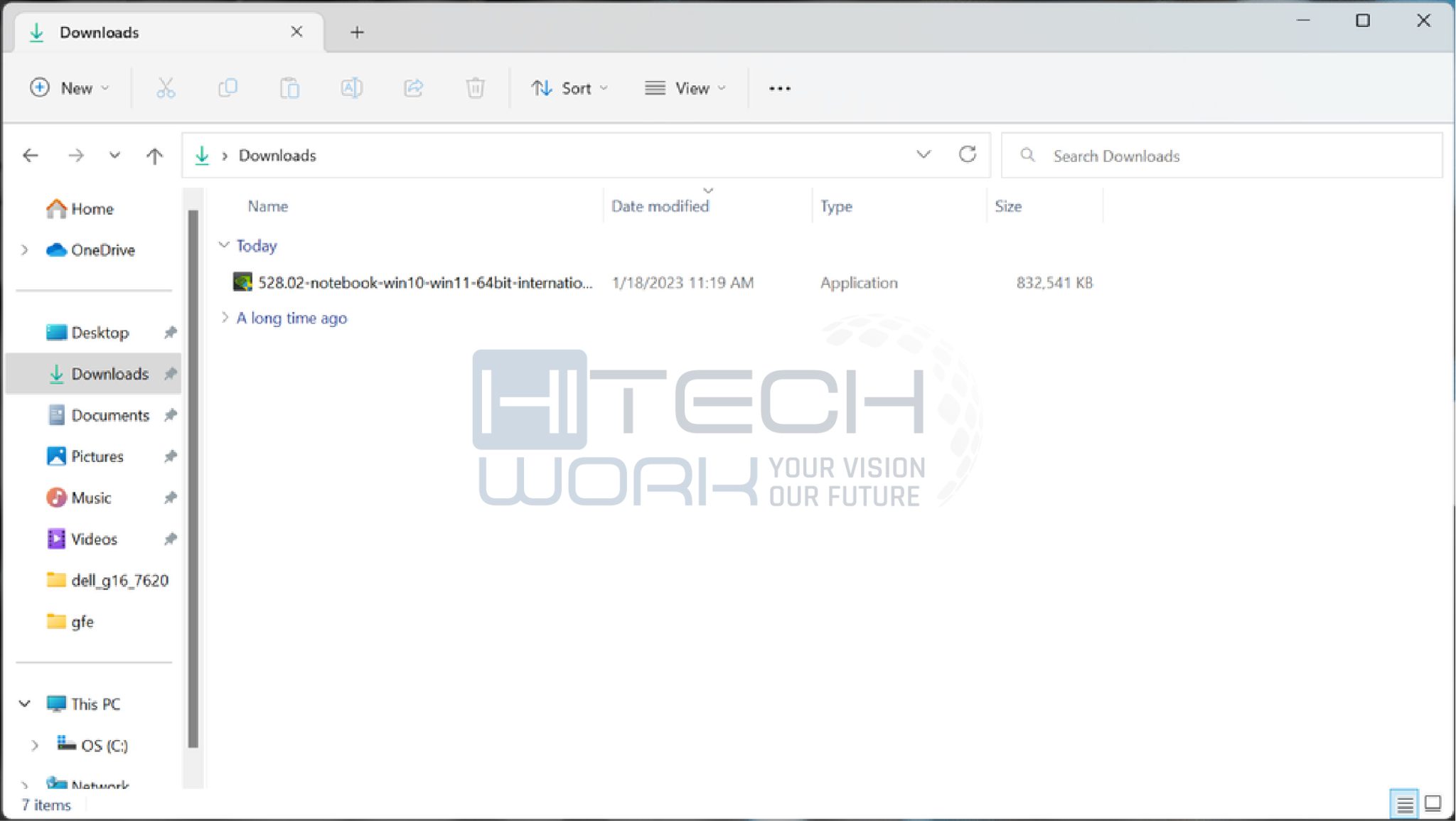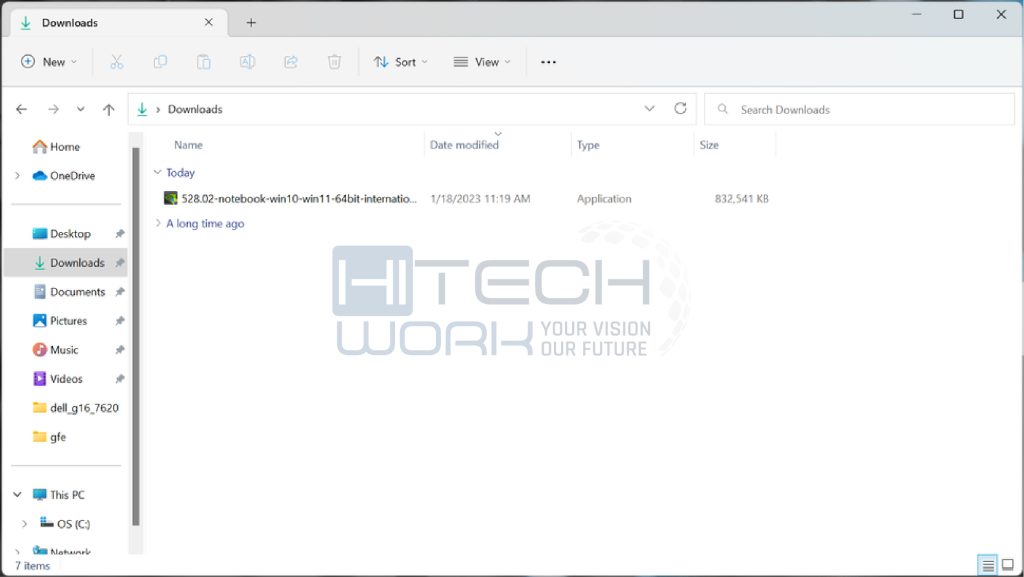 Select "OK."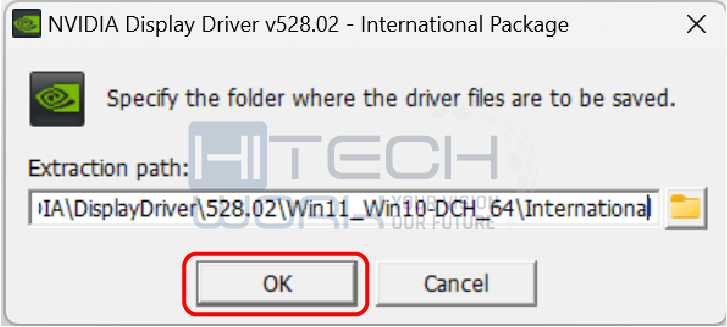 Here, wait until the driver is extracted.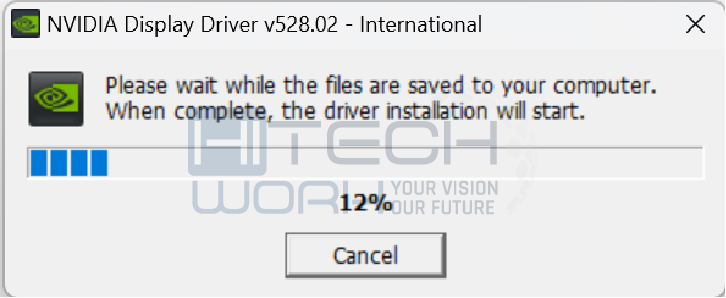 Tick on either both the driver or select any one among these two: NVIDIA Graphics Driver and GeForce Experience, and NVIDIA Graphics Driver. Now, click on the "Agree and Continue" option.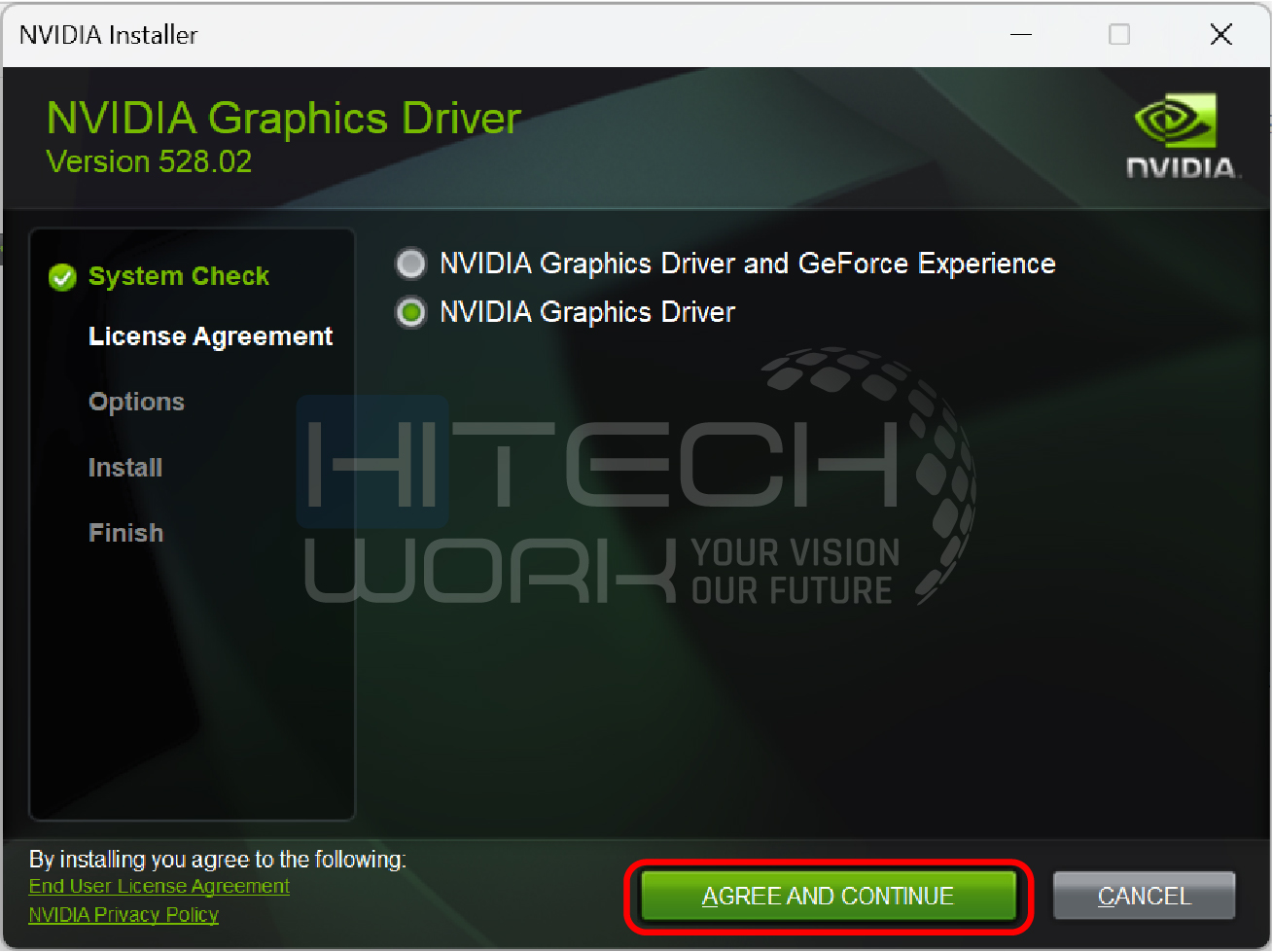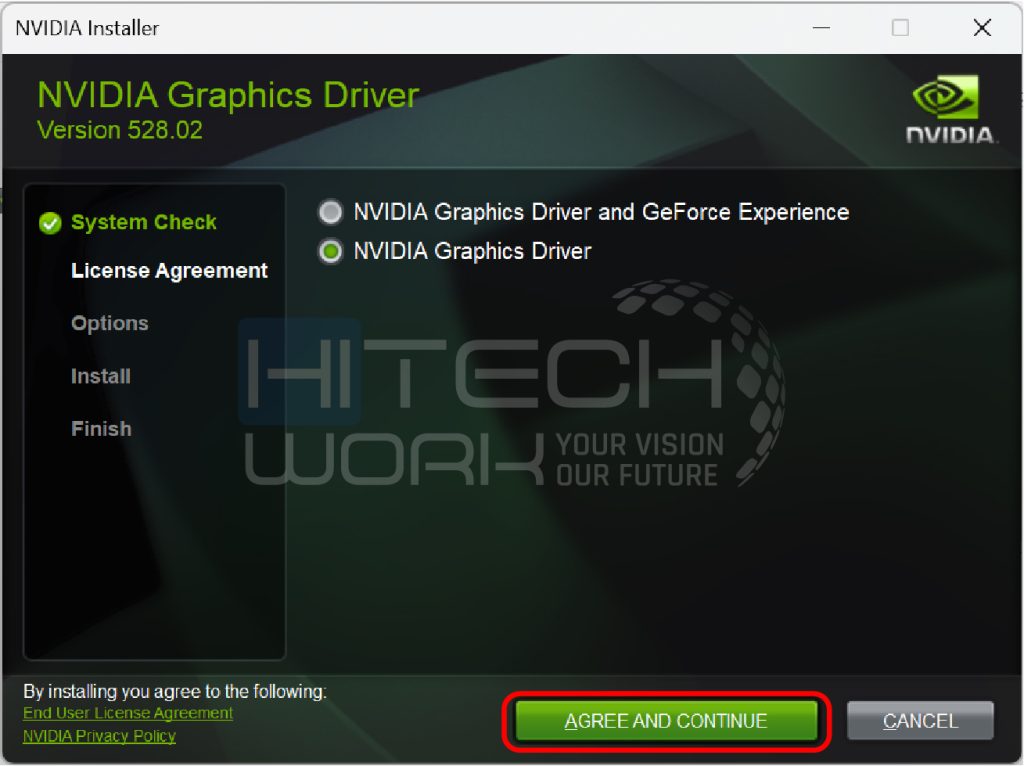 Choose the installation type you want. The "Express" option gives recommended choices, while the "Custom (Advanced) allows you to choose components as per your need. Select the "Next" option.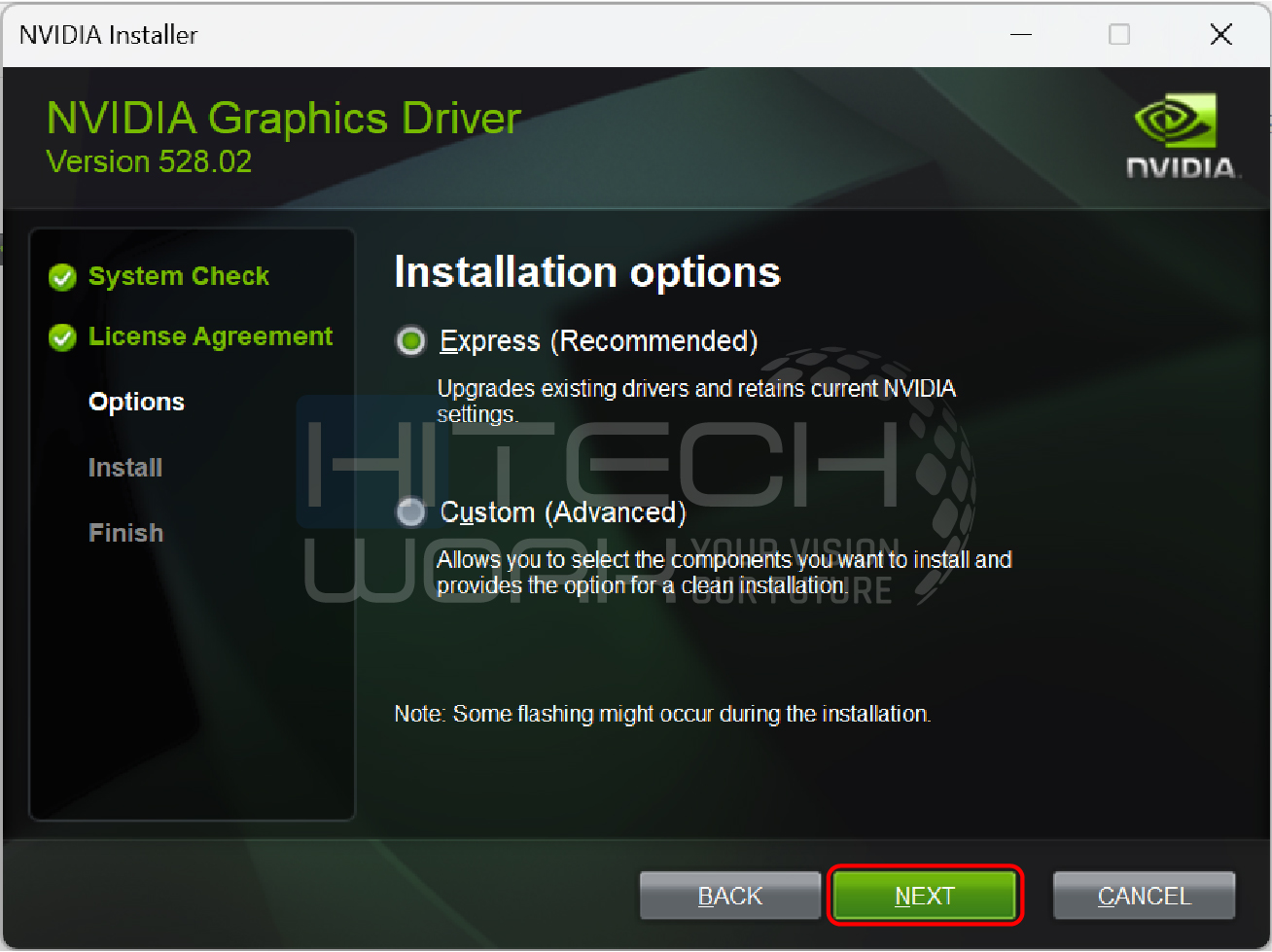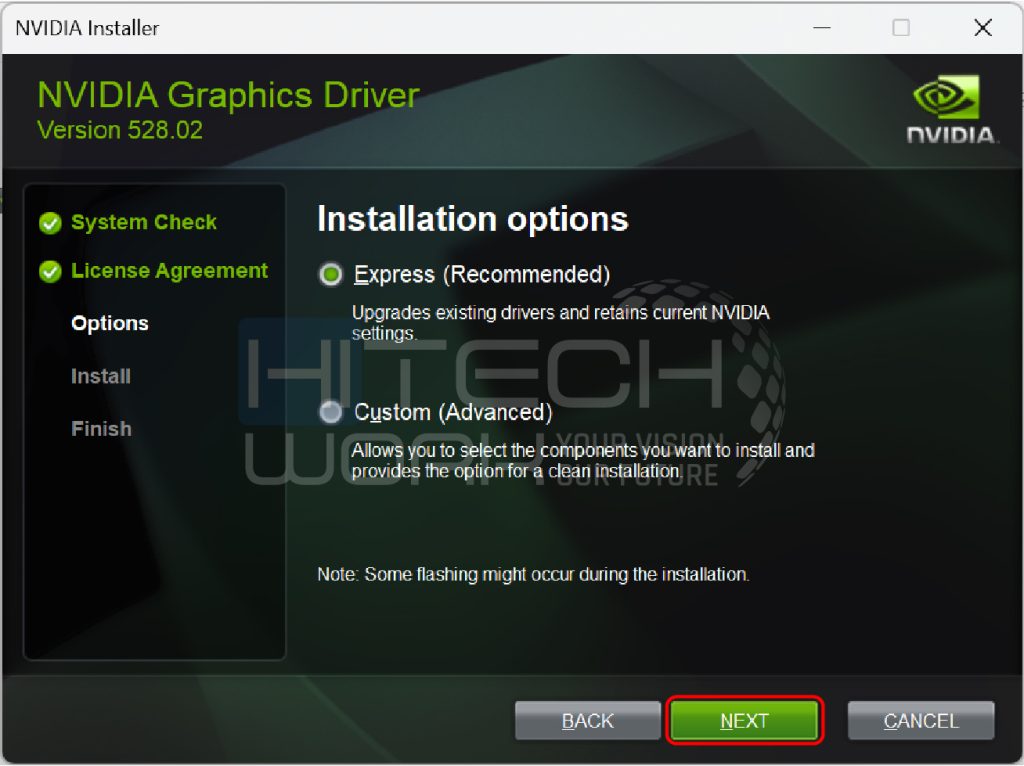 Here, wait for the installation to complete.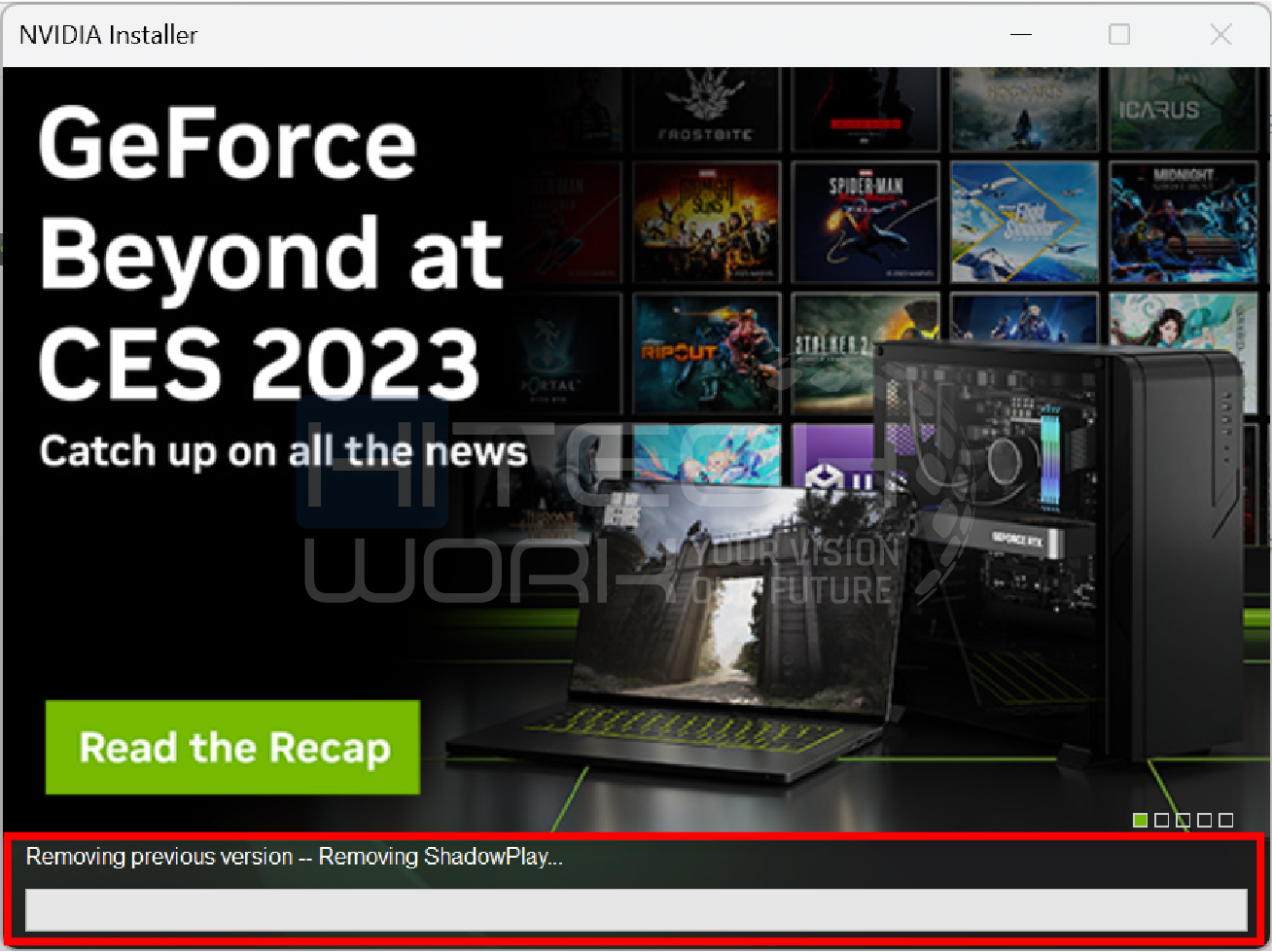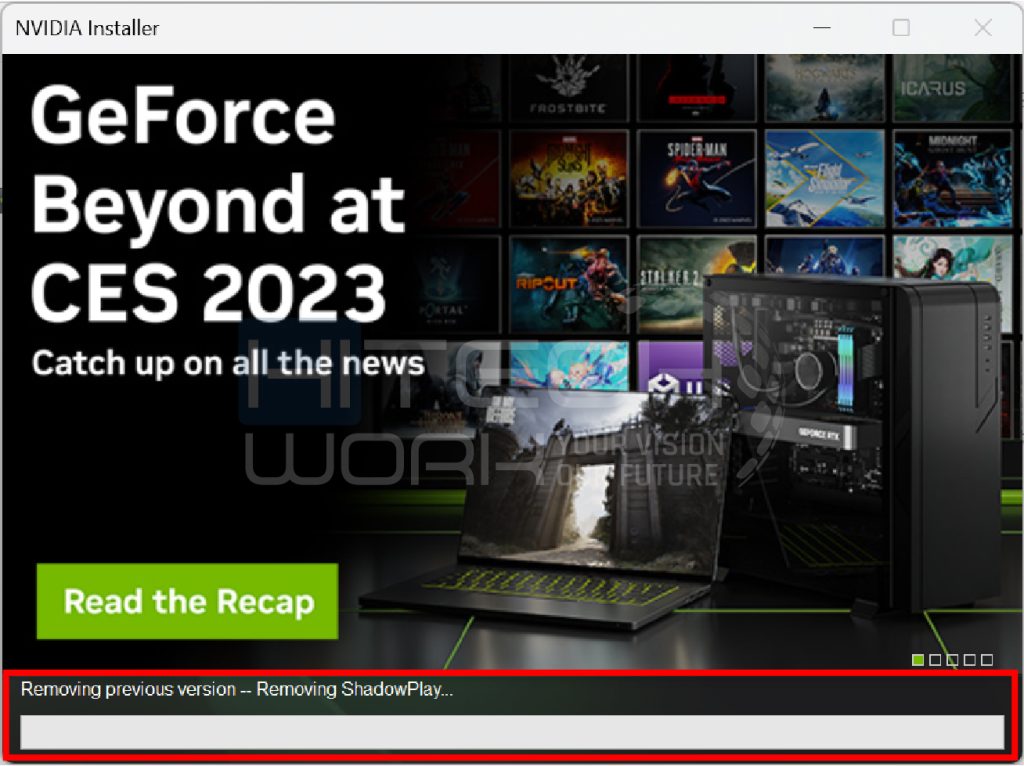 Now, restart your PC to complete the installation.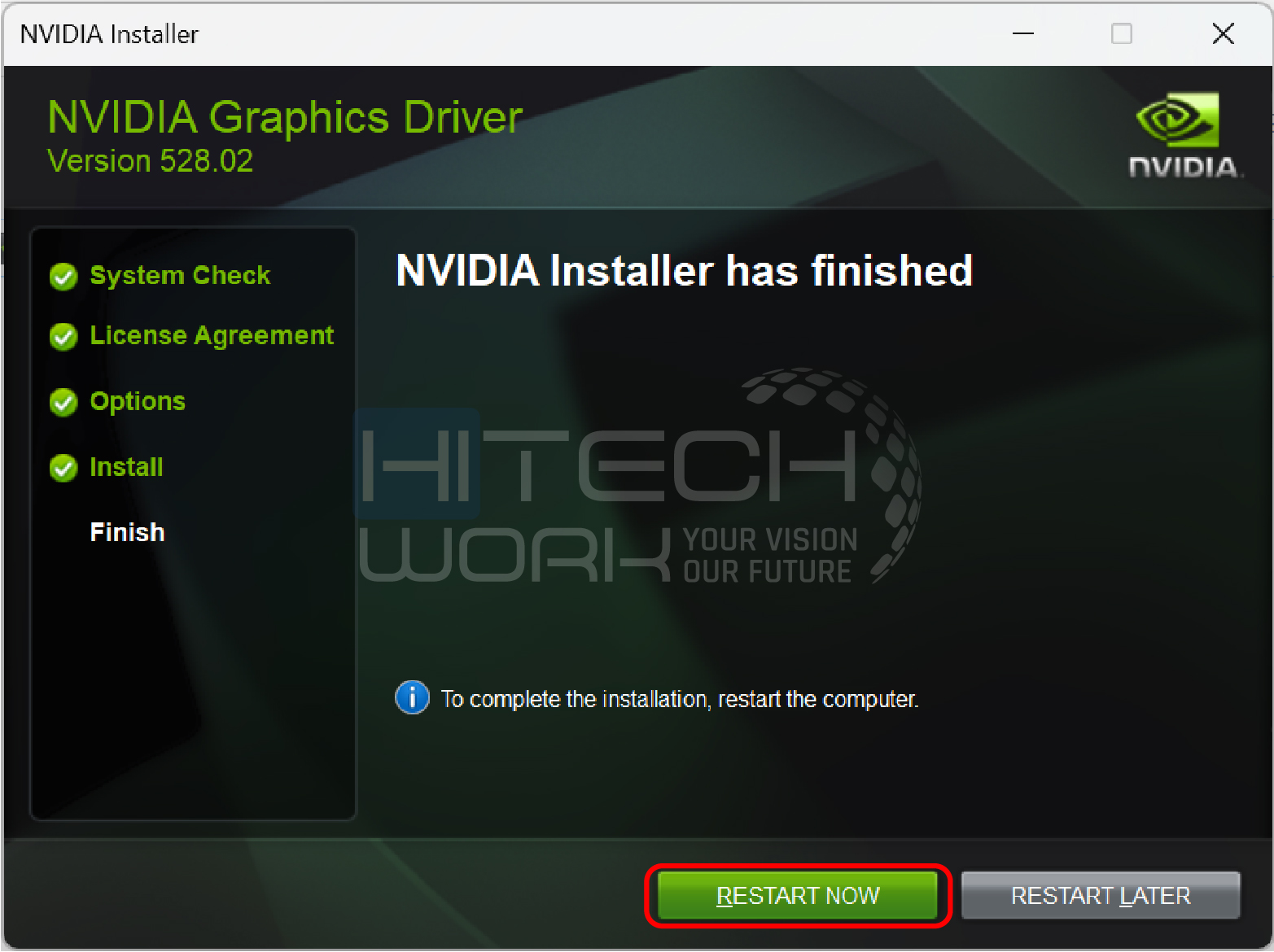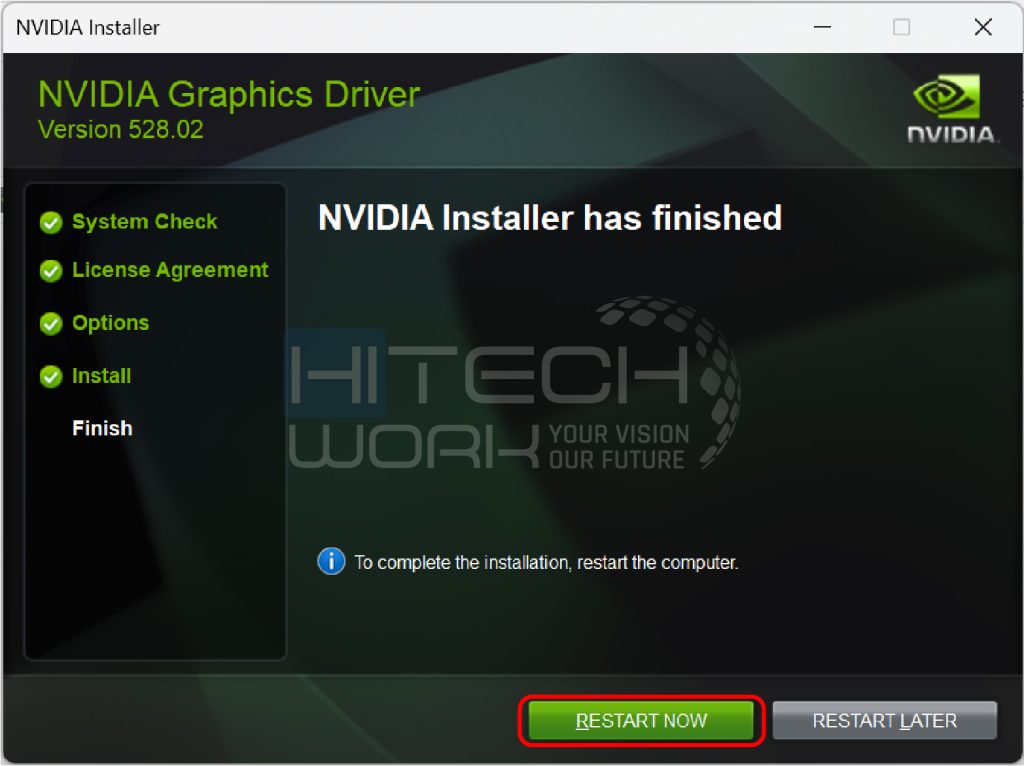 Reason to Update NVIDIA
Added support and improved game performance.
Fix graphical issues.
It will protect your system from threats.
Support for advanced technologies, like ray tracing or DLSS (Deep Learning Super Sampling).
But, if you choose to skip updating your Nvidia drivers, you may face troubleshooting issues:
Low Frame Rates
Stuttering
Crashing
Other Graphical Glitches
Stability issues.
Security risks.
Nvidia Driver Update Black Screen: Quick Fixes 2023
Have you ever faced a black screen after installing the Nvidia graphics driver in Windows 10/11? If Yes, don't worry at all! Here are the quick fixes you can follow easily.
Reinstall the driver from Nvidia's official download website while safe mode is running on Windows and re-install the driver.
Run the hardware and devices troubleshooter in order to resolve hardware failures. To enable it, you need to do 3 simple steps.
Go to Settings and select the Update & Security option.
Navigate to the "Troubleshoot" heading and scroll down to select Hardware and Devices, then click on the "Run the Troubleshooter."
Here, wait until the process is finished and follow the on-screen prompts to complete the significant actions.
Update the BIOS (Basic Input/Output System) that will fix bugs and support newer models of CPUS or graphics cards.
Clean installing windows and re-install the Nvidia graphics card driver.
Why I Can't Update My Nvidia Driver?
Nvidia drivers fail to install due to interference from Windows security protection or an antivirus app securing your device. In addition to that, accessing an outdated Nvidia GeForce client, downloading an incompatible graphics card driver, having connection issues, or running an outdated operating system.
FAQs
Editor's Recommendation: