Apple came out with a slate of new products at Apple's September Wonderlust event, including the new iPhone 15 lineup, Apple Watch Series 9, and Apple Watch Ultra 2. In addition to that, we heard a minor update for the AirPods Pro in terms of a new USB-C charging case to align with the iPhone ditching lightning.
Curious to know whether you should wait for the iPhone 15 or buy the iPhone 14? Well! We've covered all four models of the iPhone 15 as well as a brief comparison between the iPhone 15 vs iPhone 14. Go through this blog post and decide for yourself!
Breaking News: New Apple Leak Exposes iPhone 15 Upgrade Warning
iPhone 15 Pro and iPhone 15 Pro Max Features to Look!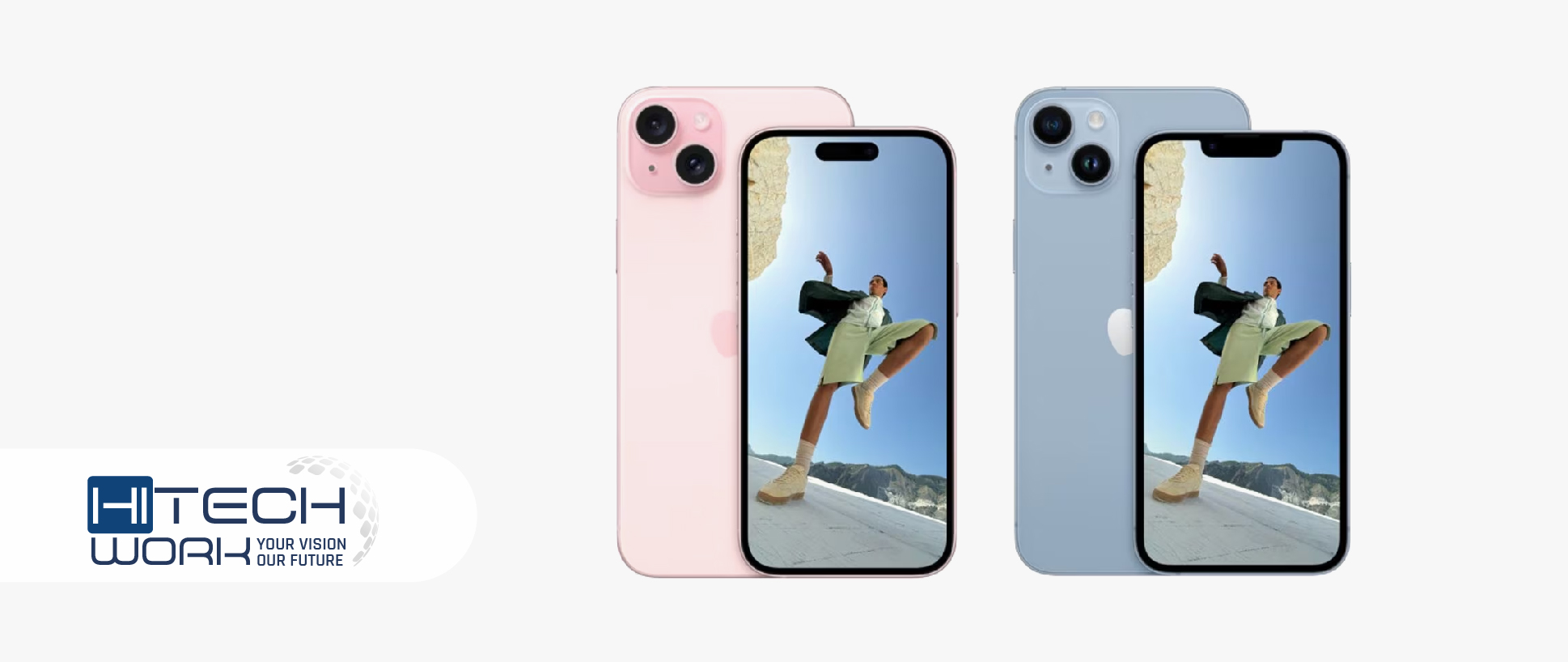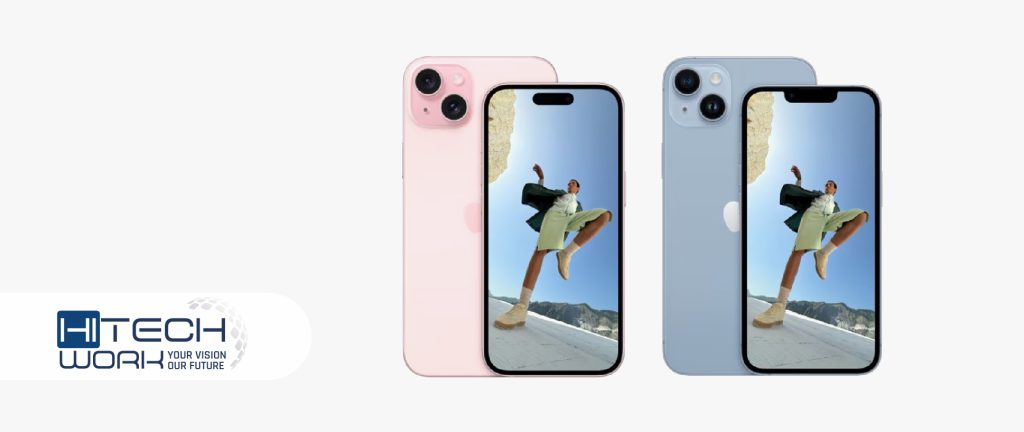 Apple announced the latest iPhone 15 Pro and iPhone 15 Pro Max on September 22, 2023. iPhone 15 Pro and iPhone 15 Pro Max are available in four stunning new finishes, including black titanium, white titanium, blue titanium, and natural titanium. Pre-orders in the United States start on Friday, September 15, with availability beginning Friday, September 22.
Further Reading: iPhone 15 Rumored to Support a New Charging Port
Have a glance at these features:
It has an A17 chip, the first 3-nanometer processor in a smartphone.
A programmable and customizable Action button that substitutes the mute switch.
Available in 6.1-inch and 6.7-inch display sizes.
Titanium frame, the lighter material, will replace stainless steel.
It has a design refresh, thinner bezels, and slightly curved edges.
USB-C charging port will substitute the Lightning port.
Improvement in battery life.
iPhone 15 Pro Max has only the periscope zoom lens.
They have a new crimson-red color option.
Excellent and higher storage tiers.
Their prices start at $1099 and $1199.
Your IPhone 15 Pro and iPhone 15 Pro Max wait is over! These are available in 40 countries, including:
Australia.
Canada.
China
France
Germany
India
Japan
Mexico
The UAE
The U.K.
The U.S.
Malaysia.
Macao.
Turkiye.
Vietnam.
Other 17 countries and regions begin pre-orders on Friday, September 29.
iPhone 15 and iPhone 15 Plus Features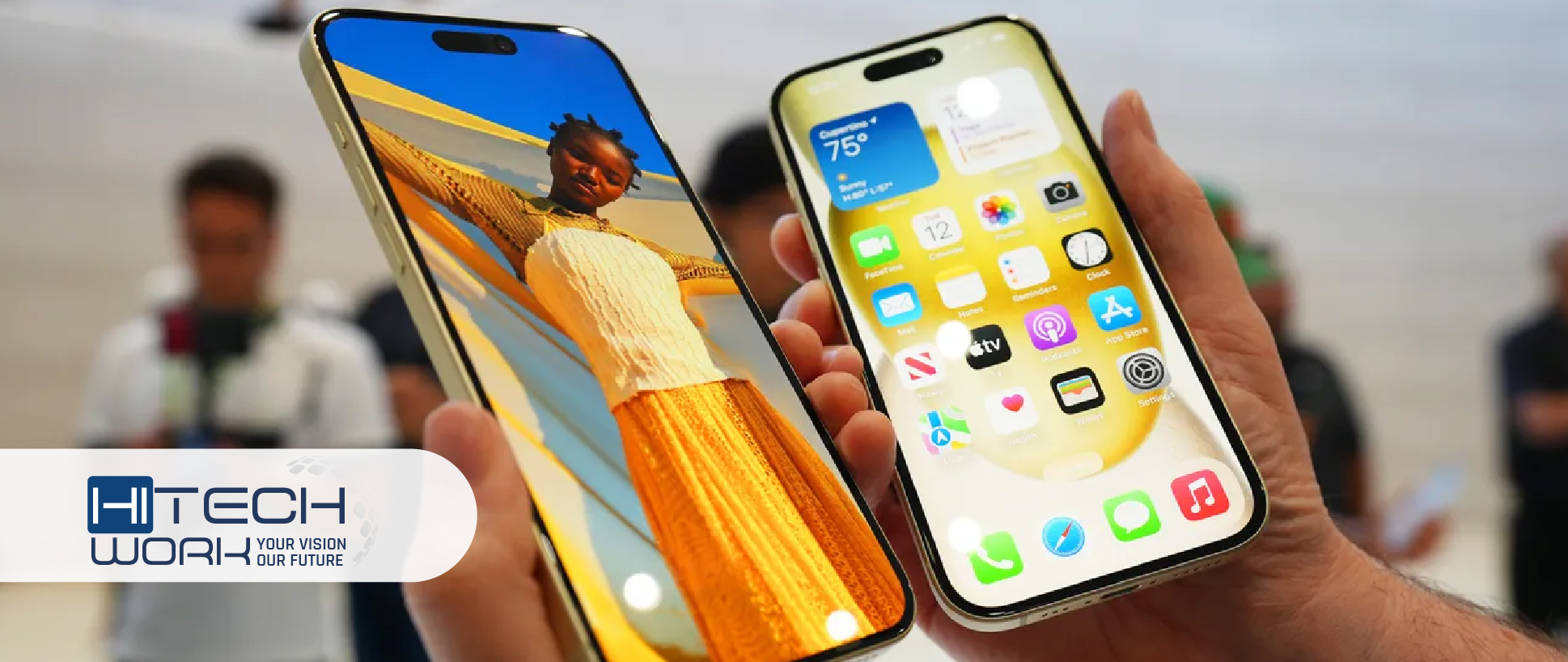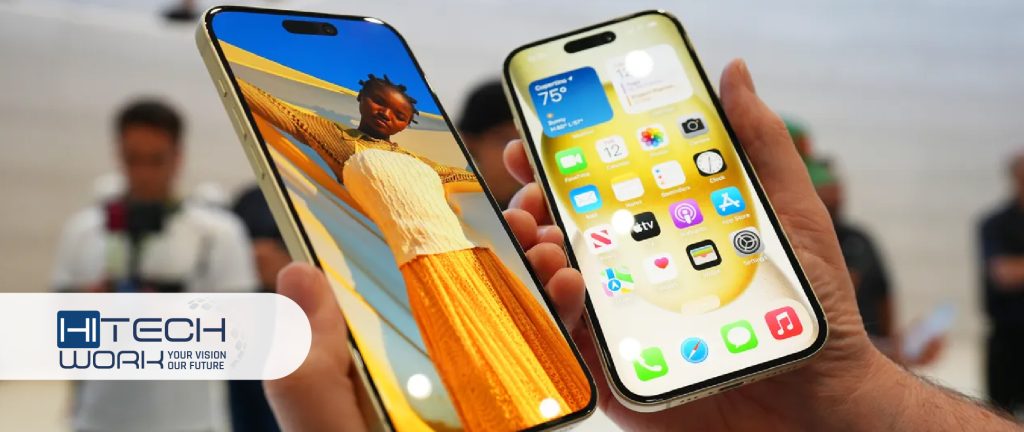 Normally, the iPhone 15 and the 15 Plus share most features, with the biggest difference between them being screen and battery sizes. These are also announced in September.
Relatable: The iPhone 15 will feature a Frosted Glass Finish with a New Color, Cyan
Have a look at these features:
They have an A16 chip same as the iPhone 14 Pro.
Dynamic Island is similar to the iPhone 14 Pro.
48MP camera sensor.
These have a design refresh with frosted glass and slightly curved edges.
USB-C charging port.
The new, latest cyan-like color is available.
Furthermore, iPhone 15 and iPhone 15 Plus starts from $799 and $899. Both iPhones were announced alongside the new iPhone Pro models.
However, there is no price increase for the iPhone 15 and iPhone 15 Plus. But we put a disclaimer for early adopters who may not be ready to substitute Lightning cables with USB-C everywhere.
iPhone 15 Pro and 15 Pro Max Review
According to the official website of apple.com, they outlined:
"This is the most pro lineup we have ever created, with a state-of-the-art titanium design, the best iPhone camera system yet that enables game-changing new workflows, and the A17 Pro chip, which ushers in a new chapter of performance and games never before seen on iPhone," said Greg Joswiak, Apple's senior vice president of Worldwide Marketing. "iPhone 15 Pro and iPhone 15 Pro Max represent the best of Apple design and industry-first innovations to help enrich the everyday experiences of our users, while enabling them to unleash their creativity."
My Experience:
I am very excited to have an iPhone 15 Pro Max. Most probably, what I am looking for in a smartphone is its performance, camera, display, battery life, and software. And do you know what? iPhone 15 Pro Max has all the qualities to which I am waiting for. It is the best iPhone so far.
In addition to that, I am also enjoying the latest new features of iPhone Pro Max, including:
A new periscope telephoto lens that allows for 10x optical zoom.
A new always-on display that shows the time and notifications even when the phone is locked.
A new ProRes video recording mode that allows for high-quality video recording.
Should I Buy an iPhone 15 or Get an iPhone 14?
Overview
| | | |
| --- | --- | --- |
| | iPhone 14 Pro | iPhone 15 Pro |
| Display | 6.1-inch OLED with 120Hz (460 PPI) | 6.1-inch OLED with 120Hz (460 PPI) |
| Weight | 206g | 187g |
| Processor | A16 Bionic chip | A17 Pro chip |
| RAM/Storage | 6GB with 128GB/256GB/512GB/1TB | 8GB with 128GB/256GB/512GB/1TB |
| Battery | 3,200mAh with 20W charging | 3,650mAh with 20W charging |
| Camera | 48MP main, 12MP ultrawide, 12MP telephoto, 12MP front | 48MP main, 12MP ultrawide, 12MP telephoto (2x), 12MP telephoto (3x), 12MP front |
| Connectivity | 5G | 5G |
| Price | $799 | $999 |
Comparison Between 15 vs 14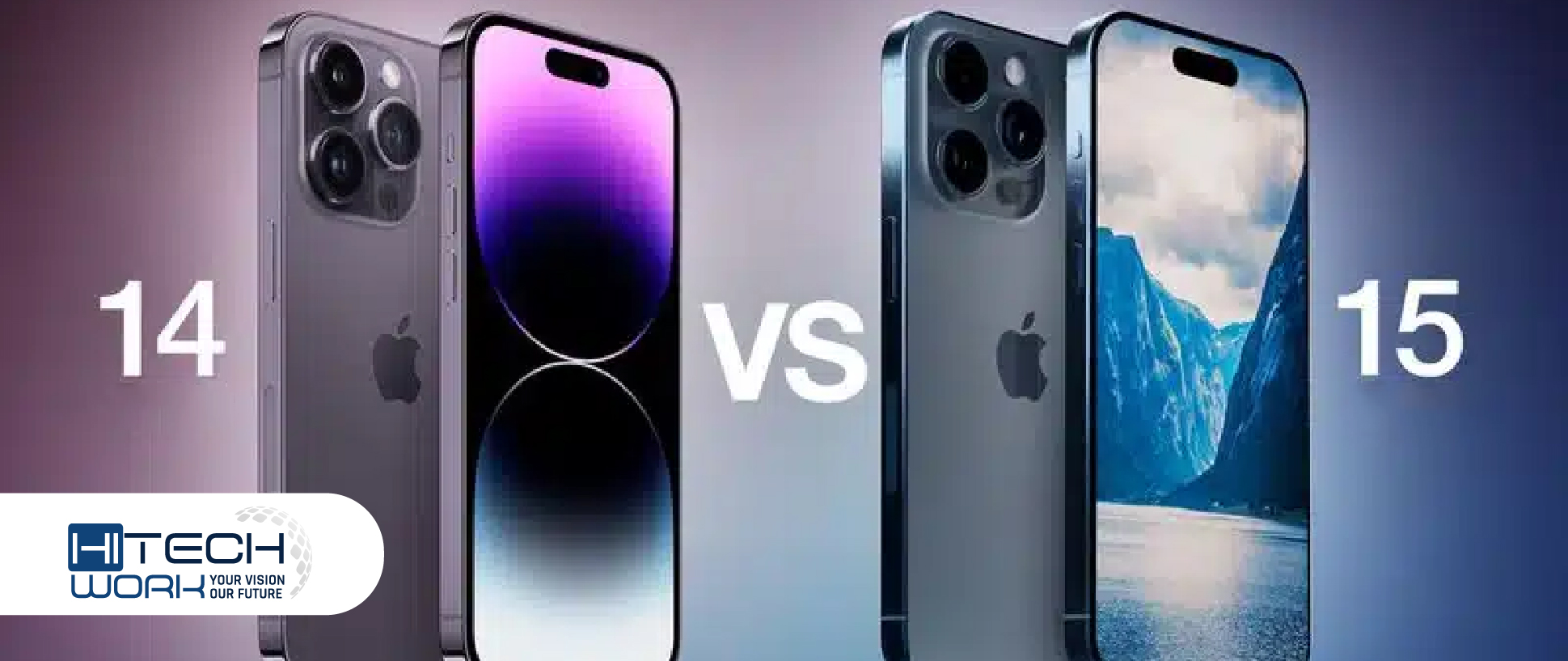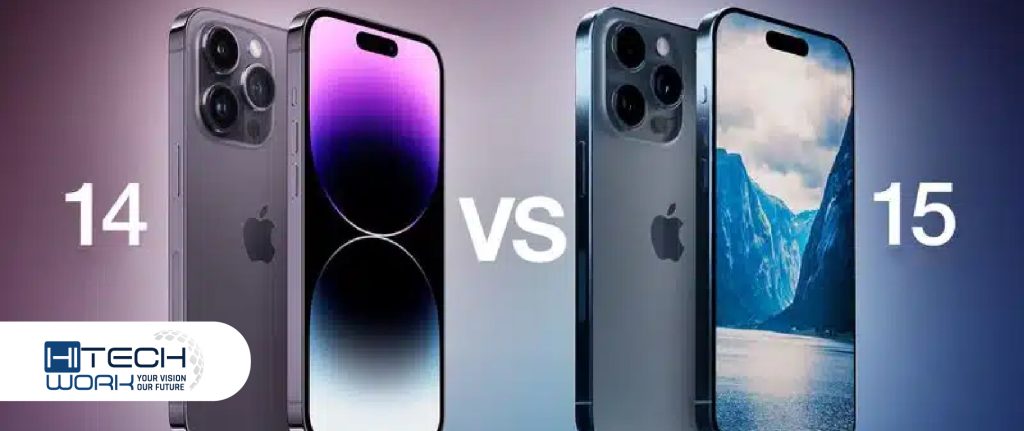 The iPhone 14 looks the same at a glance, but the iPhone 15 comes up with more significant changes as compared to the iPhone 14.
In iPhone 15, the front notch is substituted with the "Dynamic Island" feature that was only on the Pro models. The customizable Action button for programming shortcuts as well as it is charged by USB-C instead of a Lightning port. Its main camera is 48 megapixels (MP) instead of 12MP, which is mind-blowing. In addition to that, the pack panel is a matte stuff that is pleasantly sticky to hold.
The chip is an A16 Bionic, while the iPhone 14 shares an A15, which is faster and better at multitasking. Furthermore, it comes in a selection of new muted pastel colors; right now, it is available in light pink, frosty blue, and pale green. Comparison-between-15-vs-14
Moreover, Apple mentioned that the new A17 Pro processor can also run console-grade games. According to the previous Pro models, the iPhone 15 Pro also consists of some extra features for mobile photographers and filmmakers. Videographers, for instance, appeal to the option to shoot in the log format, making it easier to match footage from other devices for project shots on more than one camera. In addition to that, the iPhone 15 Pro Max also contains a 5x telephoto zoom, allowing it to capture closer shots than the 3x option on the iPhone 14 Pro. Don't wait any longer; go and get your iPhone 15 right away!
Things to Consider Before Buying:
Generally, Apple will drop the price of the iPhone 14 after the iPhone 15 is released. You can visit the second-hand market, like eBay. Review the prices drop as everyone tries to sell their phones to upgrade to the new iPhone 15. I have already tried eBay, but you probably can't see the market flooded with 12s until the iPhone 15 is delivered worldwide. People normally wait to use the new phone in hand before they sell their old phone. However, the iPhone 15 went on a bombastic sale in Doha, Qatar, on September 22, 2023.
From Where to Buy iPhone 15 in the United States 2023
Go to the official Apple website to buy. Other than that, here are store names to buy iPhone 15:
Verizon
Apple Country Plaza Club
Best Buy.
Apple Florida Mall
Apple Leawood
Apple Woodland Hills
T-Mobile
FAQs
Conclusion
The iPhone 15 is the best model among all other iPhone models so far. Therefore, it is recommended to upgrade to iPhone 15 if you have an iPhone 12. The updates go beyond new technologies, such as Dynamic Island and USB-C. Further, you will get a notable upgrade in everything from general performance to battery life and mind-blowing camera quality.
Get it now and enjoy!
Editor's Recommendation: