Yes, Walmart Plus membership is worth it because of its competitive prices, exclusive benefits like free delivery, discounts on fuel purchases, streaming services, access to early black Friday and Cyber Monday deals, and much more. Moreover, Walmart+ membership also provides Walmart promo codes and deals just like Temu coupon codes.
What is Walmart Plus & How Much Does It Cost?
Walmart Plus is a membership program launched in 2020 by Walmart. It provides customers with outstanding benefits and savings on groceries, household items, and entertainment and provides the ability to return items from their homes. It provides its shoppers with hassle-free shopping in-store and online with the self-checkout feature.
Walmart offers a 30-day free trial for new members before buying their Walmart Plus membership. Customers enjoy their membership benefits all over the month without paying anything. However, the Walmart Plus membership cost is $12.95 monthly and $98 yearly.
What You Get With Walmart Plus
Once you get a Walmart+ membership or a free 30-day trial, you will enjoy these worth-it benefits of Walmart Plus that are mentioned below.
Free Shipping and Delivery
Walmart offers more than 160,000 items to be delivered free to your doorstep from Walmart stores. You can order clothes, toys, groceries, electronics, furniture, etc., without paying any delivery fees, while the prices are the same as in-store prices. However, the minimum order requirement for free delivery is $35 or above. Otherwise, you have to pay $6.99 for delivery charges.
Discounts on Gas Stations
Walmart Plus membership provides you with a discount on fuels up to 0.10S per gallon, depending on the location and station. This discount applies to 14,000+ stations nationwide at Exxon, Mobil, Walmart, and Murphy gas stations. However, members can also fill up at Sam's Club fuel pump, which generally has low prices instead of committed discounts.
Mobile Scan and Go
Another benefit of the Walmart+ member community is to scan items with their phones on the Walmart app as they shop in-store. With this feature you can get rid of waiting in queues for your turn to check out. You can scan the universal Product code (UPC) for items and add them to your cart, giving you a total purchase amount. However, when you are done with your shopping and ready to leave, scan the QR code at the self-checkout station.
Spotify Premium Access
Walmart+ membership comes along with a free 6 months Spotify premium service. However, this service is around 60$ worth, which Walmart Plus provides free on their membership package.
Early Deals in Hands
Users get early access to deals and product releases, including black Friday deals, which can be extremely beneficial when there is limited stock.
Free Streaming Service
The Walmart Plus membership is a great investment, not just for discounts and free shipping but also for enjoying streaming services like Paramount Plus and Pluto TV. The Paramount+ Essential plan costs $4.99 monthly and $49.99 yearly, which Walmart+ provides free for its members.
Shopping Rewards
Walmart Plus Subscribers can get cashback and rewards on certain things, including groceries, household items, or more, through the Walmart Rewards Program. Members can use their rewards cash to earn points on each purchase and redeem them for discounts on future buying.
In-Home Delivery
An optional add-on advantage, you can pay an extra $40 yearly to have your groceries delivered to your refrigerator. This in-home delivery means the trusted Walmart person puts all your groceries into your kitchen, garage, or wherever you want.
Walmart's New Travel Hub
The Expedia Group powers this travel booking service on Walmart+ and provides its members access to more than 900,000+ properties, 500+ airlines, 100+ car rental companies, and thousands of activities around the globe. You can book hotels, vacation rentals, car rentals, and other activities through the Walmart app or Walmart Plus travel website and get 5% cashback and 2% cashback on all flights.
Benefits of Walmart Plus for its Sellers
Walmart+ is also a very beneficial subscription service as well as for its sellers.
Seller's net sale is over 150 billion $ on Walmart.com alone in 2022. Ore that 170 million SKUs were here at that time and are increasing every day.
Those sellers who do not have any access to any app can take advantage through the Walmart App, which is trending in 2021 with the highest number of active users.
Walmart's marketplace drives brand awareness by providing sellers access to many tools and features, such as search enhancement, strategic placement on Walmart's website and Walmart App, in-store digital ads, and opportunities for brand interaction.
An award called "Walmart Buy Box" is rewarded to the sellers. They can get it through the feature called the "Everyday Low Price" strategy. By providing great offers and discounts, they can unlock the pricing opportunities dashboard.
Walmart Fulfillment Services, or WFS, is another advantage of selling on the Walmart Marketplace. This feature is hassle-free, with no maximum or minimum inventory. For which you have to:
First, unlock the access by joining the Walmart Marketplace.
Then, list up your setup.
Next, ship your inventories to the Walmart warehouse.
Then, they will store your inventory, pick and pack it, and ship it.
The customers will get the worth-it Walmart Plus advantage of the low-cost two-day Shipping by WFS offers. But this service is only provided on non-peak days.
What Users Say Whether Walmart Plus Worth it or Not?
Most people like their subscription because of its fuel discount service, which saves $0.10 per gallon.
Reddit users find this is a waste of money for those who live near a Walmart store, as you can go and purchase whatever you want.
Walmart has delivered items into timing slots, and if you want a grocery in the morning, you have to order at night. Otherwise, your order will be delivered the next business day. Members get frustrated with this policy because they have to manage their time to order on time.
Walmart+ customers find their services disgusting while delivering fragile items like eggs; they are usually broken, cracked, or even missing.
Some users complain their delivered items are expired, or even they cannot find their complete order.
Walmart Plus members love black Friday deals because they have 4 hours of early access to shop before the whole crowd gathers.
Most Quora users complain they do not find their subscription useful compared to Amazon Prime because Amazon Prime has a huge variety of products that they deliver same-day. With an Amazon subscription, users can enjoy prime gaming, watching movies and podcasts, music, and e-books. While Walmart Plus only provides a Paramount+ Essential plan subscription.
According to Quora, some members find their scan-and-go feature is worth it because it saves a lot of time. They can shop and go home without waiting in line to checkout with this self-checkout feature.
Our Verdict: Walmart Plus membership is worth it for those who don't have time to go and buy groceries and other household items. However, their subscription is a little cheaper compared to Amazon Prime, which makes their subscription worth it for those who save their money.
Walmart Plus Vs. Amazon Prime –Which is More Worth It?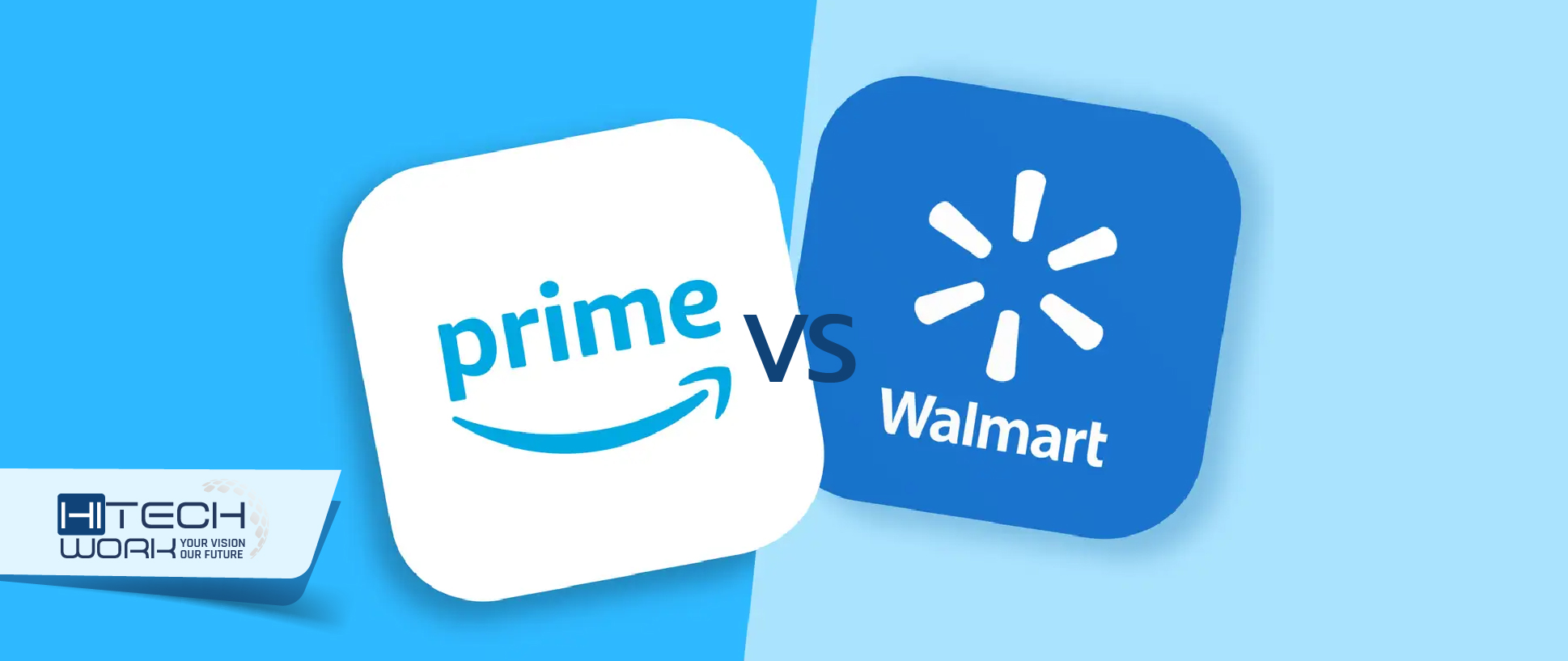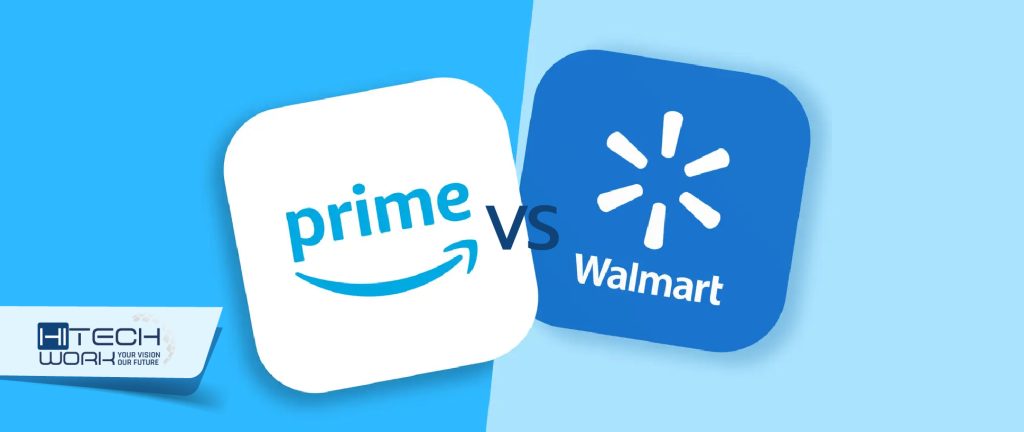 Mostly, people get confused while selecting a subscription about which one is best: Walmart+ or Amazon Prime. Here, we compared both membership plans to see which one is more worth it.
| | | |
| --- | --- | --- |
| Offers they Provide | Walmart Plus | Amazon Prime |
| Free Trial Period | 30 days | 30 days |
| Cost of Monthly Subscription | $12.95 | $14.99 |
| Cost of Yearly Subscription | $98 | $139 |
| Quantity of Products | 160,000 | 3 million or above |
| Total number of members | 60+ million | 200+ million |
| Free same-day delivery | Yes, with a $35 minimum order | Yes, with a $150 minimum order |
| Free shipping with no minimum order | Next-day delivery or Two-day delivery | Same-day delivery, next-day, or two-day delivery |
| Other Benefits | Discounts on gas stations, mobile scan and go, Paramount+ essential plan, early access to Black Friday deals, and more. | Amazon videos, including music, series, podcasts, Prime gaming reading, and more. |
Our Verdict: If you want a subscription for discounts on everyday items, Walmart is best. However, if you want a subscription just for entertainment, Amazon Prime is perfect for you.
FAQs
Final Wording
You are wondering if the Walmart Plus subscription service is worth it or not. This article will guide whether you should get your Walmart+ membership or not. Walmart+ benefits variously to both shoppers and sellers. However, the prices are more affordable than Amazon Prime. Furthermore, service fulfillment is significantly better.
Editor's Recommendation