Do you have a Windows 10 operating system on your PC and are thinking you should upgrade to Windows 11 for gaming? Microsoft claims that the Windows 11 operating system is the best OS for gaming PCs.
Well, if you are not sure if Windows 11 will offer a better and more secure gaming experience or if you want to know which is better for gaming, read this guide and find out what's good for you.
Is Windows 11 Good for Gaming?
Windows 11 has some gaming upgrades that are engineered with PC gaming in mind. In the previous version of Windows 11, there were some glitches with Nvidia graphic cards, which are the core of gaming PCs. These glitches are resolved in the Windows 11 version. However, Microsoft claims that Windows 11 offers the best PC gaming experience.
In a blog post on Xbox, Sarah Bond, the Vice president of gaming at Microsoft, states that:\


No doubt that Windows 11 has attracted many gamers because of its graphics and other gaming options. But to find out if Windows 11 is good for gaming or not, we have to analyze its new features.
What are the New Gaming Features of Windows 11?
Windows 11 delivers many new features like personal AI Copilot, disk footprint, sleep state recovery, content management, browser caching, and others. However, for game lovers, Microsoft introduced some other features for the best and improved gaming experience in Xbox consoles and Windows 11.
Auto HDR
Windows 11 feature Auto HDR: High Dynamic Range Imaging can enable more detail and immersive gaming experience of video games on your PC. HDR can increase the color range and brightness of your games as compared to SDR: Standard Dynamic Range.
Most of the old games run on SDR, yet the new games are developed to run on HDR. Windows 11 Auto HDR feature can automatically change the color and brightness even on games that do not support it.
To turn on the auto HDR feature on Windows 11, follow the below-mentioned steps.
Hover over the settings option.
Here, tap the system and then the Display option.
After that, click on the HDR option you will see under the brightness & color option.
Then tap on the Display capabilities to continue.
Now turn on the toggle bar next to Use HDR and Auto HDR.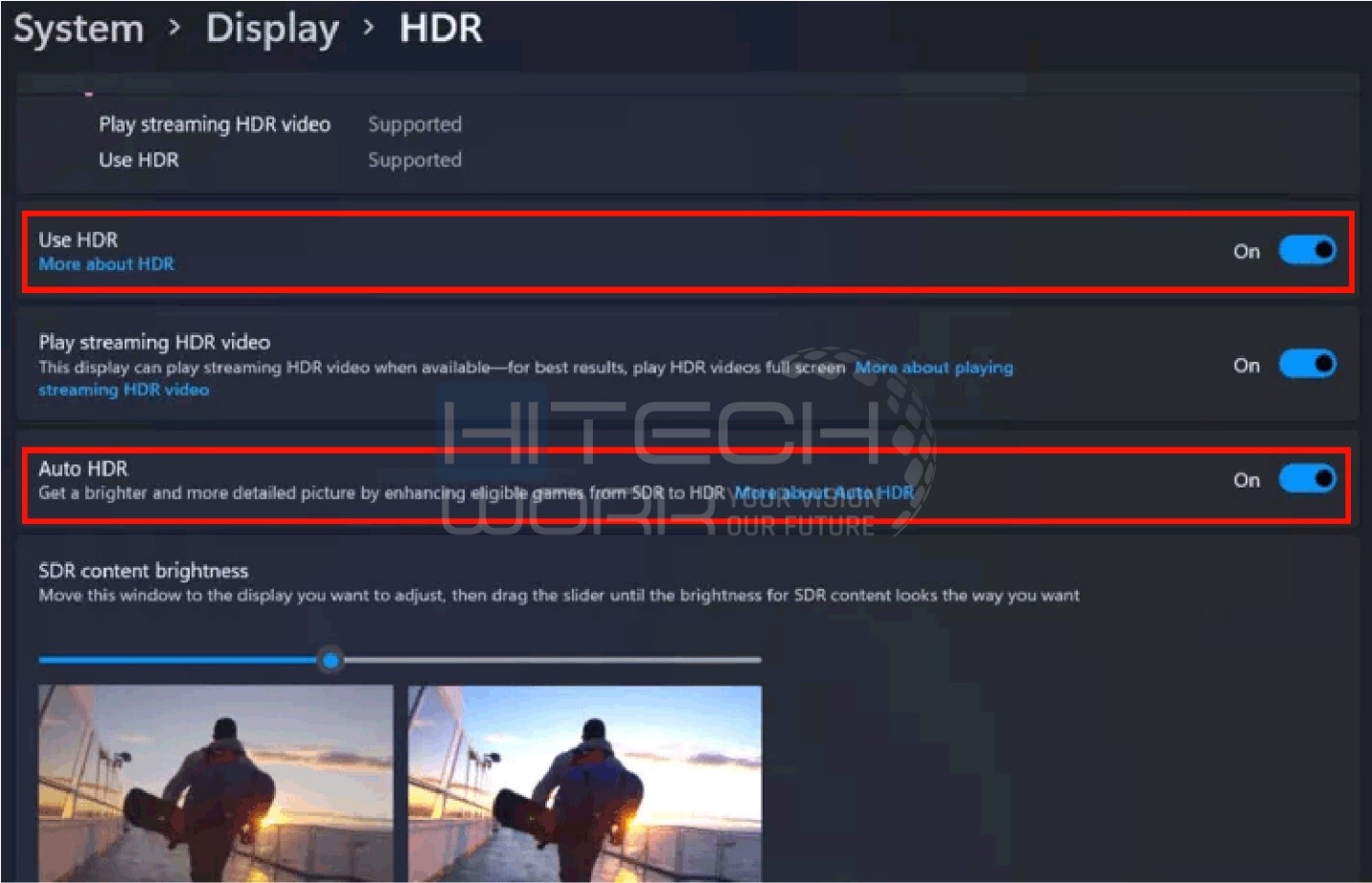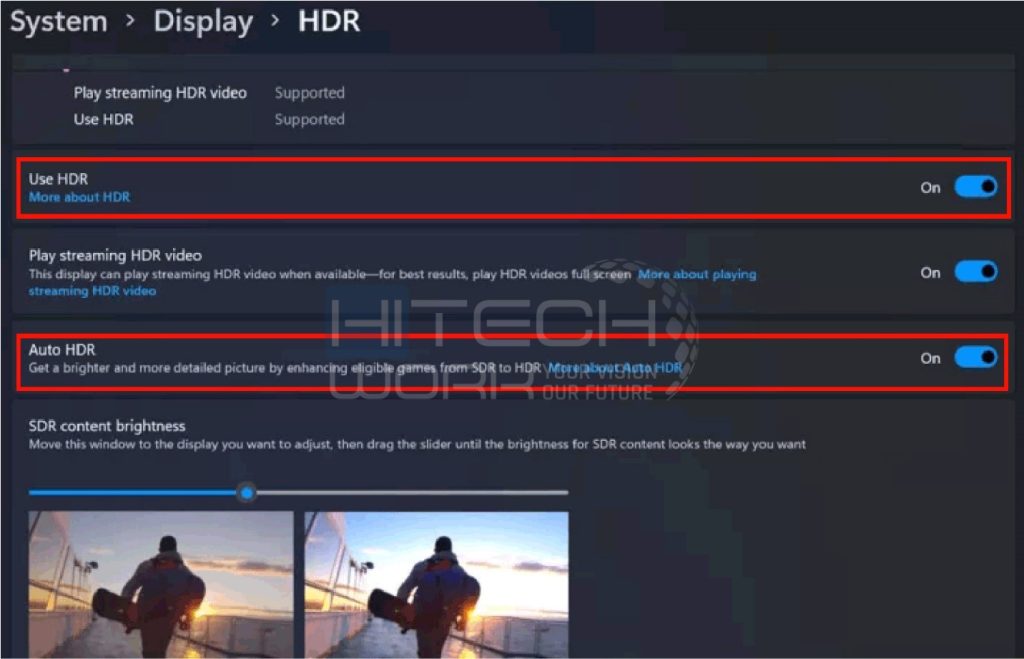 NOTE: To use the Auto HDR feature on your PC, ensure you are using an HDR companionable monitor.
DirectStorage
The most noteworthy feature that Microsoft introduced in Windows 11 is high-speed storage. This feature was originally designed for Xbox consoles.
However, this feature prevents the CPU from speeding up the game and texture loading, reducing game loading time, improving game performance, and reducing the CPU load. It helps to take advantage of the high data transfer speeds of NVMe SSDs to reduce load times and deliver game data more efficiently.
DirectStorage can let you have a good gaming experience during the gaming session. But gamers require specific hardware to use the DirectStorage feature. Like NVMe SSD and compatible GPU like any AMDRDNA2 cards or Nvidia RTX 20000 series or later. In addition, the DirectX 12 GPU must support Shader Model 6.0.
NOTE: Gamers don't need to do anything to turn on the DirectStorage. It is basically an API that game developers use to develop video games. So, whenever a gamer opens the DirectStorage compatible game, it will be handled by the Windows operating system itself.
Game Mode
It feels so frustrating when you are playing a video game, and the game frames continuously drop. The game is not playable if the PC is scrapping to sustain the frame rates. In this situation, the Game mode feature in Windows 11 would be supportive.
The Game Mode feature of Windows 11 resolves gaming performance problems and help you to play game without any lag. It also decreases the priority of nongame procedures and supports to get the most out of your hardware.
To turn on this feature on your Windows 11, follow these steps.
Navigate to the settings on your Windows 11 system.
Then, select the gaming option.
Tap the game mode option from the right-side panel.
Now turn on the toggle of game mode. That's it.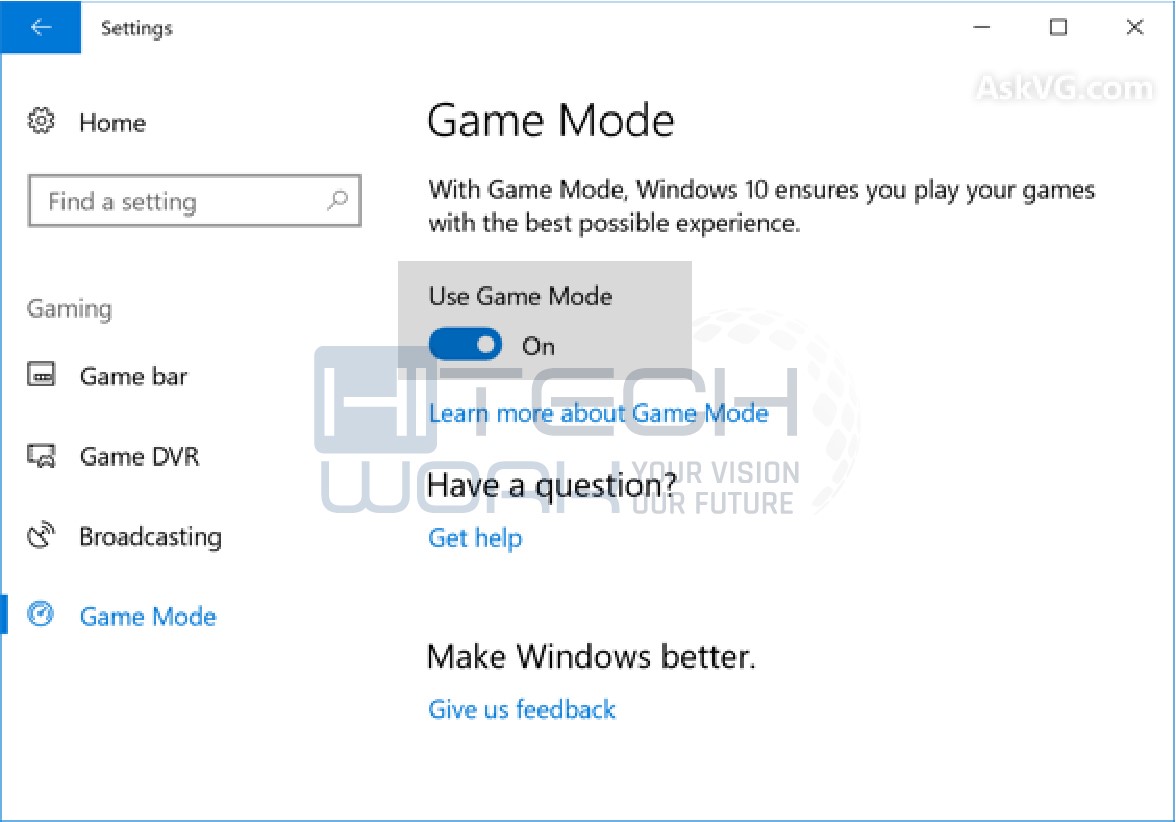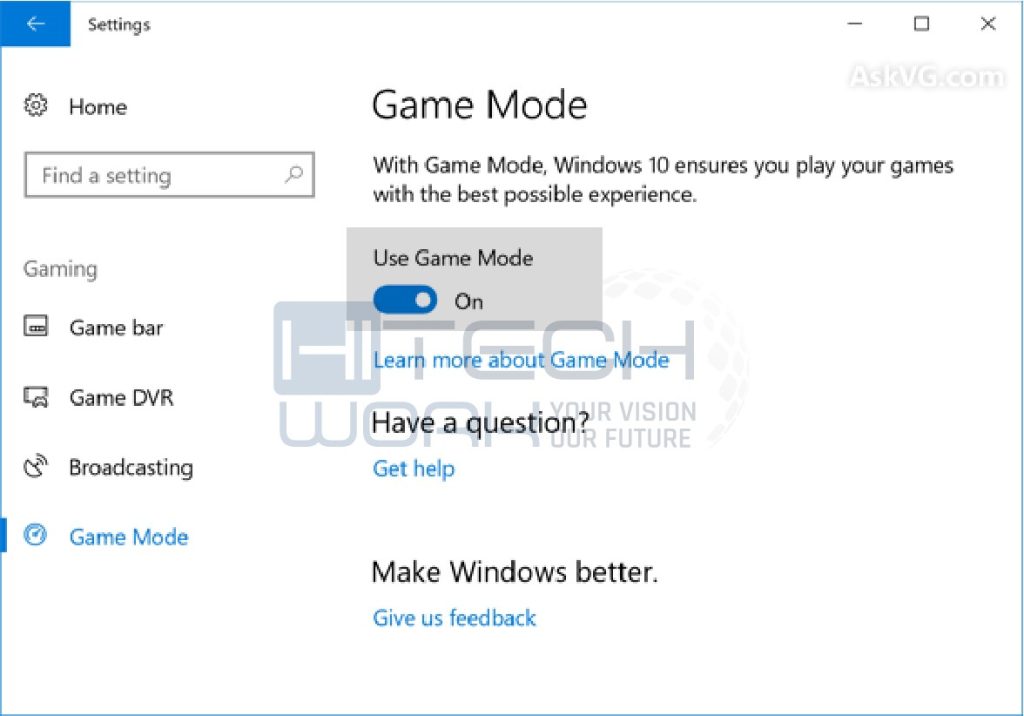 Game Pass
Microsoft Xbox game pass is built into Windows 11 and offers third-party games to install and play. The game pass feature on the Xbox console delivers a seamlessly integrated experience.
However, in Windows 10, there is no game pass, and it causes some issues like strange Windows store integration problems, damaged game files, failed game uninstallations, and others. But in Windows 11, these glitches are fixed.
Windows 11 is Good for Gaming But Not Perfect
Windows 11 offers gamers a good gaming experience with its new features and improved features. Yet to upgrade the Windows 11 operating system is not perfect for gaming.
If you are a gamer who runs a PC with an AMD Radeon processor, the Windows 11 performance can be a big issue for you. The Auto HDR feature can bring visual impact and improve your gaming experience while it can increase the burden on the graphics card and CPU and reduce the game frame rate to some extent.
In addition, windows 11 VBS (virtual-based security) is triggering poor PC gaming performance. For the in-built PCs that run Windows 11, the VBS feature is enabled by default as an additional security layer to block viruses from infecting the system.
For gamers, the VBS feature on Windows 11 PC is not good because it can harm the gaming performance and reduce the average frame rate of the game by up to 28 percent.
So, it is important to turn off the VBS feature as it can drop your gaming performance. To turn off the VBS feature on your system, follow these steps.
Open the settings > update & security > Windows security.
Now tap on the device security option from the right panel side.
After that, click on the Core isolation details option.
Turn the toggle on under the memory integration option.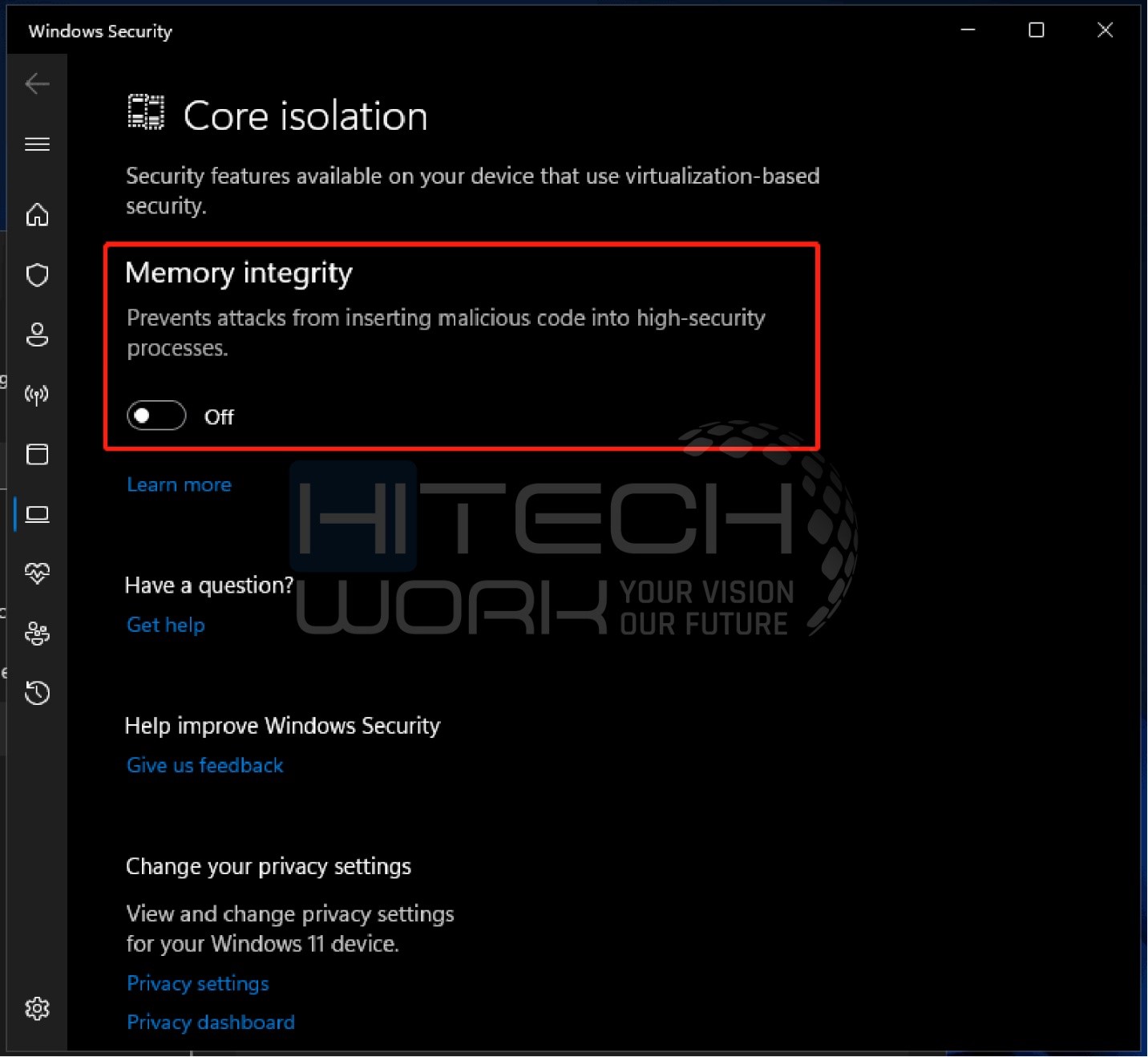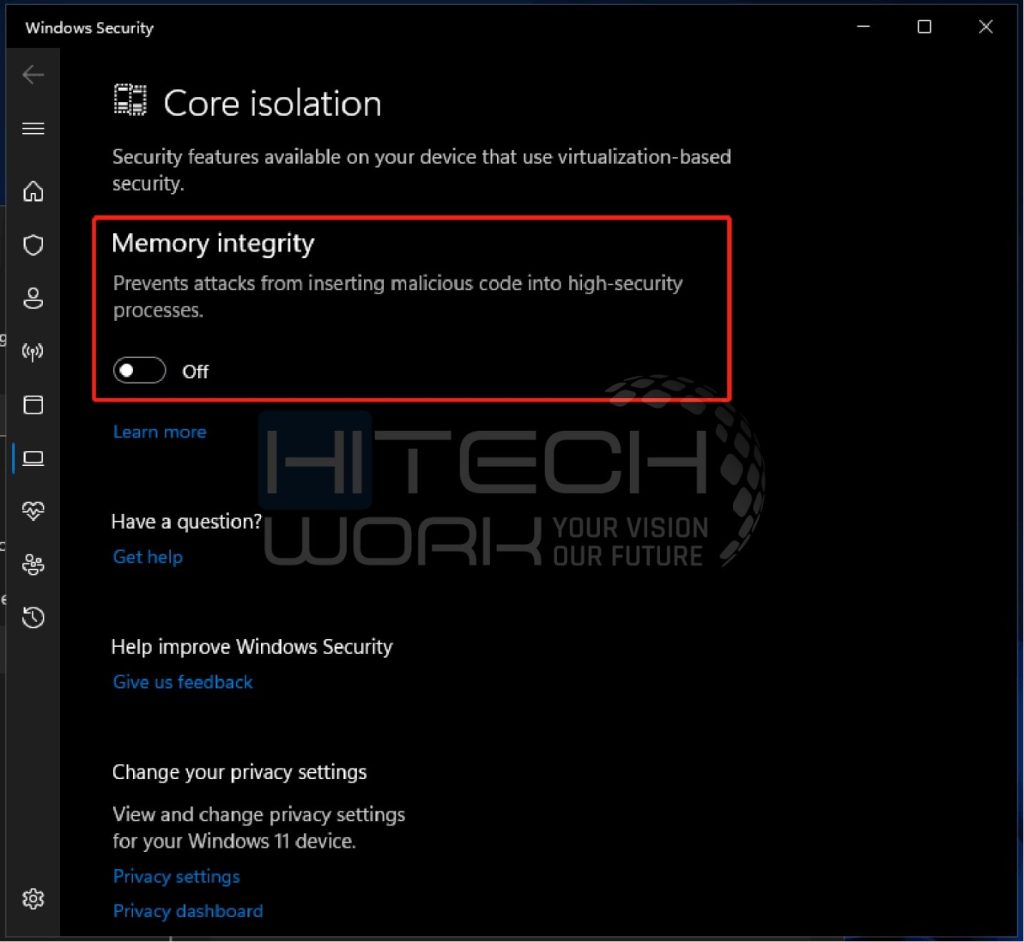 Gaming Performance Windows 11 VS. Windows 10
Here is the comparative rundown of Windows 10 vs Windows 11.
| | |
| --- | --- |
| Windows 10 | Windows 11 |
| Well-optimized for gaming | Not optimized for all games |
| Offer many features that can improve the gaming experience but not as like Windows 11 | Offer new features that can improve your gaming experience. |
| Stable and mature operating system | Not as stable as Windows 10 |
| It may not support the latest games | Support the latest games |
Our Verdict: Should you Upgrade to Windows 11 for Gaming
Windows 11 is better for gamers; however, in some cases, it is not a perfect choice specifically for gamers.
So, as per our deep analysis and research, the answer is currently not. Because Windows 11 has many options for gamers to look forward to. Such as Auto HDR, Game Pass, Game Mode, DirectStorage, and more. But it is a quite new OS that is not reliable with many bugs and issues.
It is better for you to upgrade to Windows 11 after the bugs and errors are eliminated. So, right now, it is better to wait.
Things to do Before Upgrading to Windows 11
If you are too impatient to wait and want to upgrade and use the Windows 11 operating system for gaming, you must consider the below-mentioned tips.
Use Auto HDR
Change GPU Priority for specific apps
Turn off VBS
Turn on the Game Mode
Update the Nvidia graphic card driver
Uninstall unnecessary apps
Disable hardware acceleration
Turn on high performance to optimize gaming
Run Disk Cleanup
Use dedicated software for Nvidia and AMD GPUs
FAQs
Q: Does Windows 11 give more FPS?
For some games, the performance of the FPS frames per second rate turns lower. But in some games, the FPS rate is better.
Q: Does Windows 11 use more RAM?
Windows 11 uses more RAM than the earlier version of Windows because Windows 11 has more features and programs that require more memory to run. However, windows 11 uses 4GB of RAM.
Editors Recommendation