Oh, you have bought iPhone 14 Series but don't know how to restore your content. You want all your images, messages, contacts, and files from an older device. Making an iPhone Operating System setup assistant is not a big deal for different iOS Model Users.
It's pretty easy to make a setup assistant on your iPhone from other iOS devices or Android. It is not difficult to make a backup of anything. After reading this article, the technology setup is not the best version to learn because it's easy to do. You will learn How to Create Backups on iOS devices such as the iPhone, iPad, iPod, Mac, and Android.
Furthermore, the article will also describe the Method to Get Apple Watch Backup. Here a question arises: what is the setup assistant? And which essential factors do we need to set up for the iPhone? So you will get to know the answer to your curiosity in the subsequent section. The following section will provide a step-by-step explanation of how to transfer your iPhone data.
What is the Setup Assistant for the iPhone?
Setup assistant is the process of restoring your previous device's data, whether iPhones or Android. It will give the complete guide to making the setup process, better to say, backup for your iPhone.
Essential Factors for Setup Assistant on iOS
The fundamental factors you need for setup assistant in iPhone Operating System are: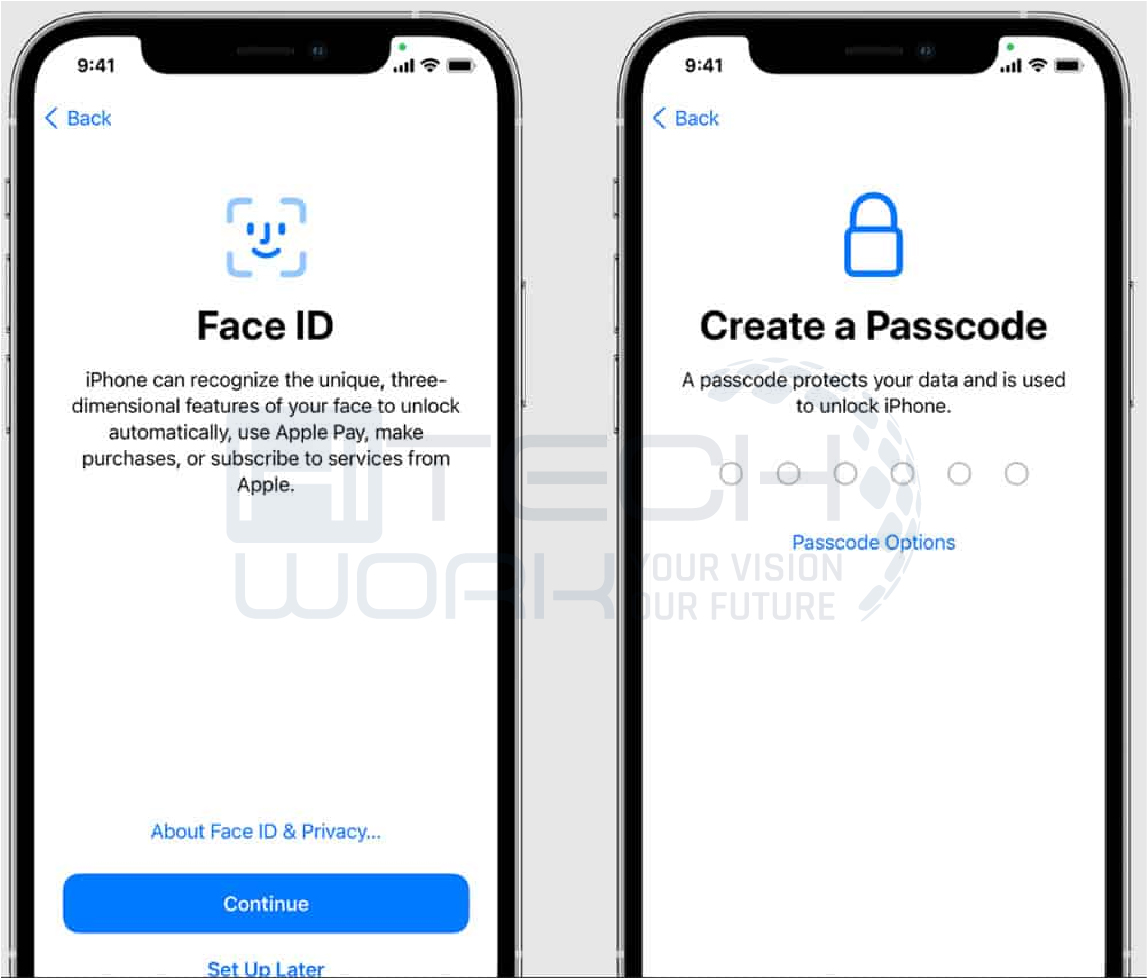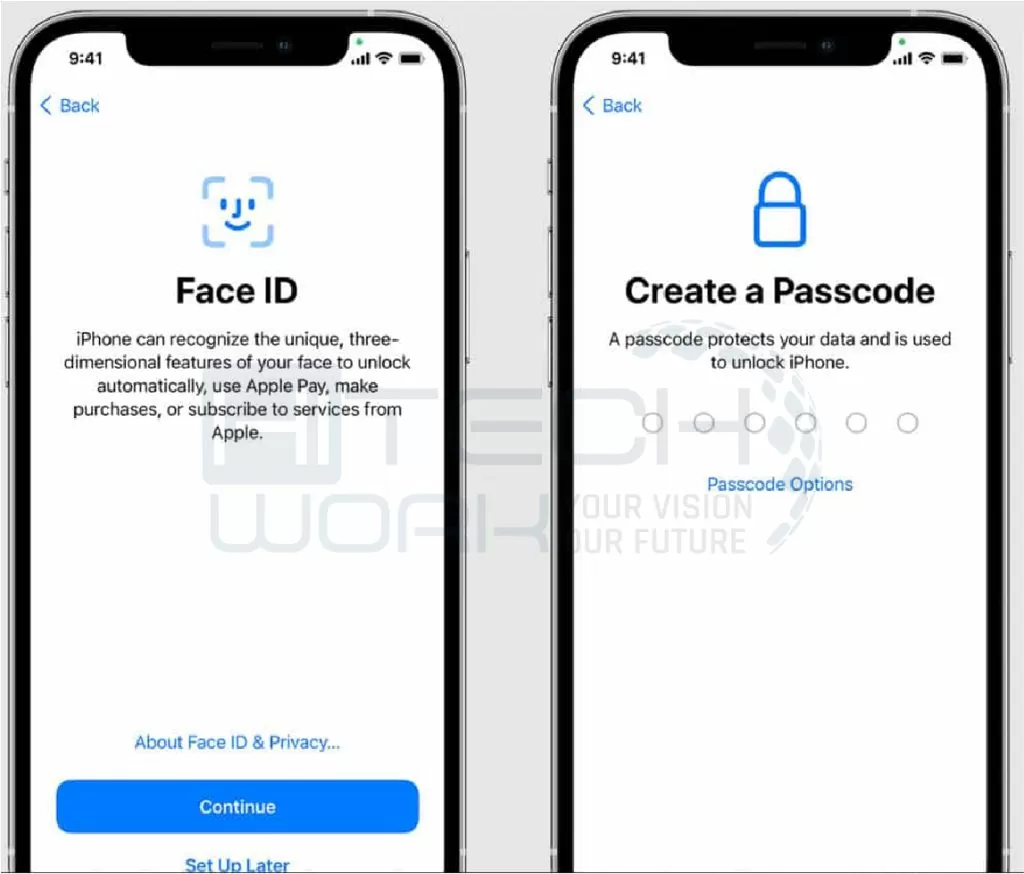 During setup, you may need the debit or credit card information for Apple Pay.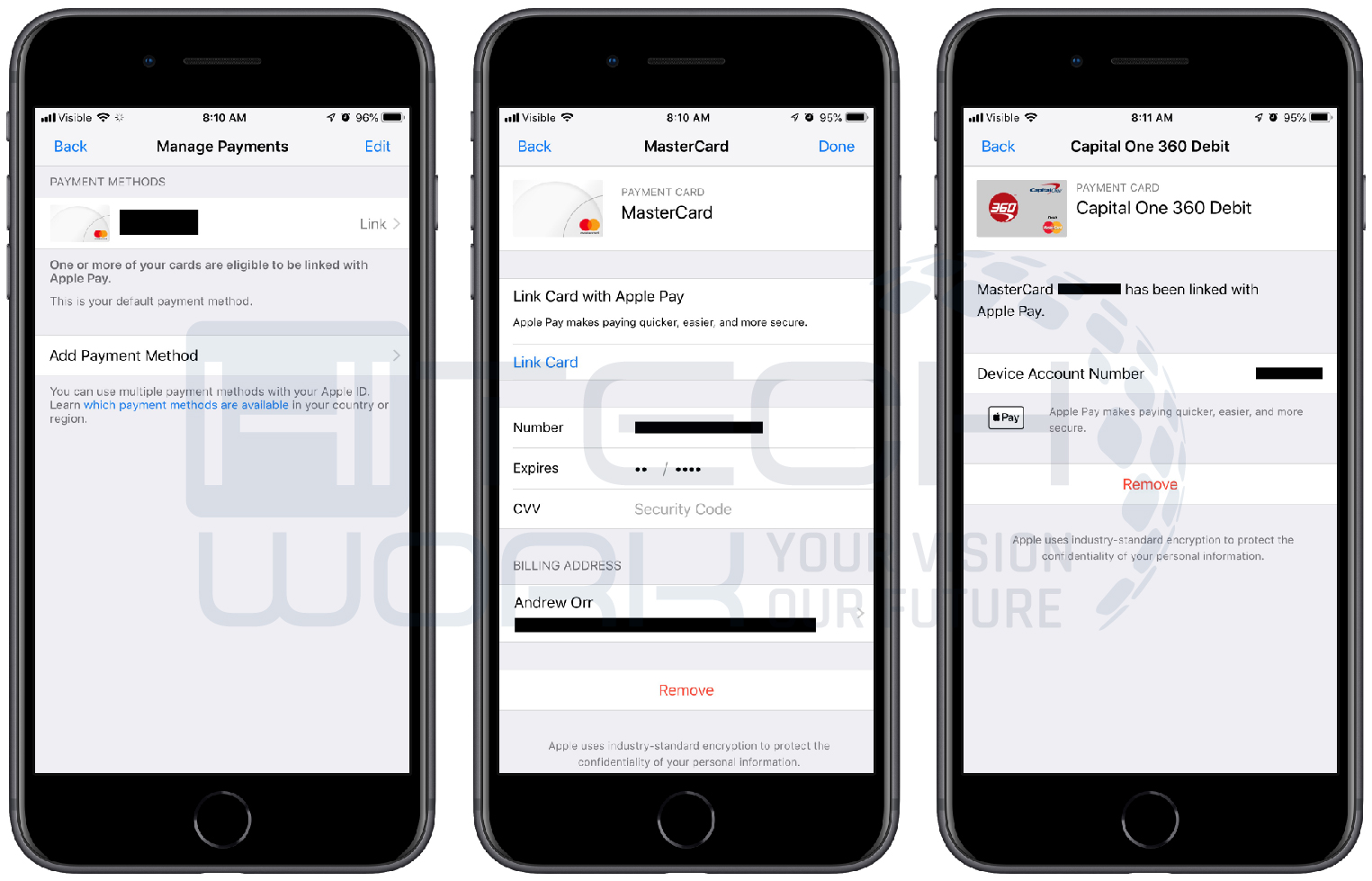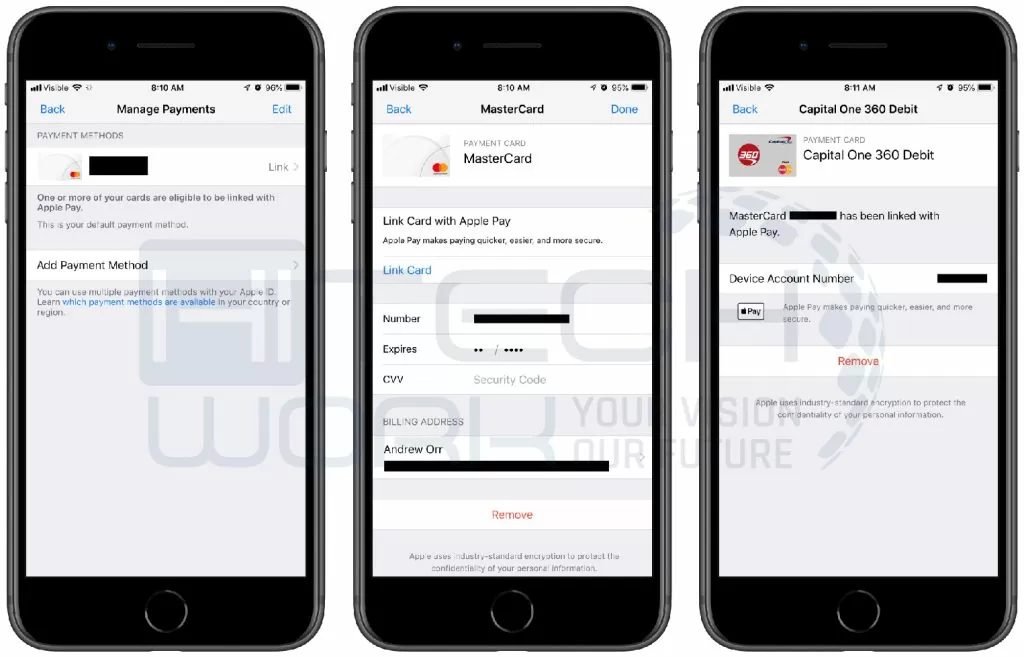 Backup of your previous device data, if you don't have storage on your device iCloud /Quick Start/ iTunes app, it will help you make a backup.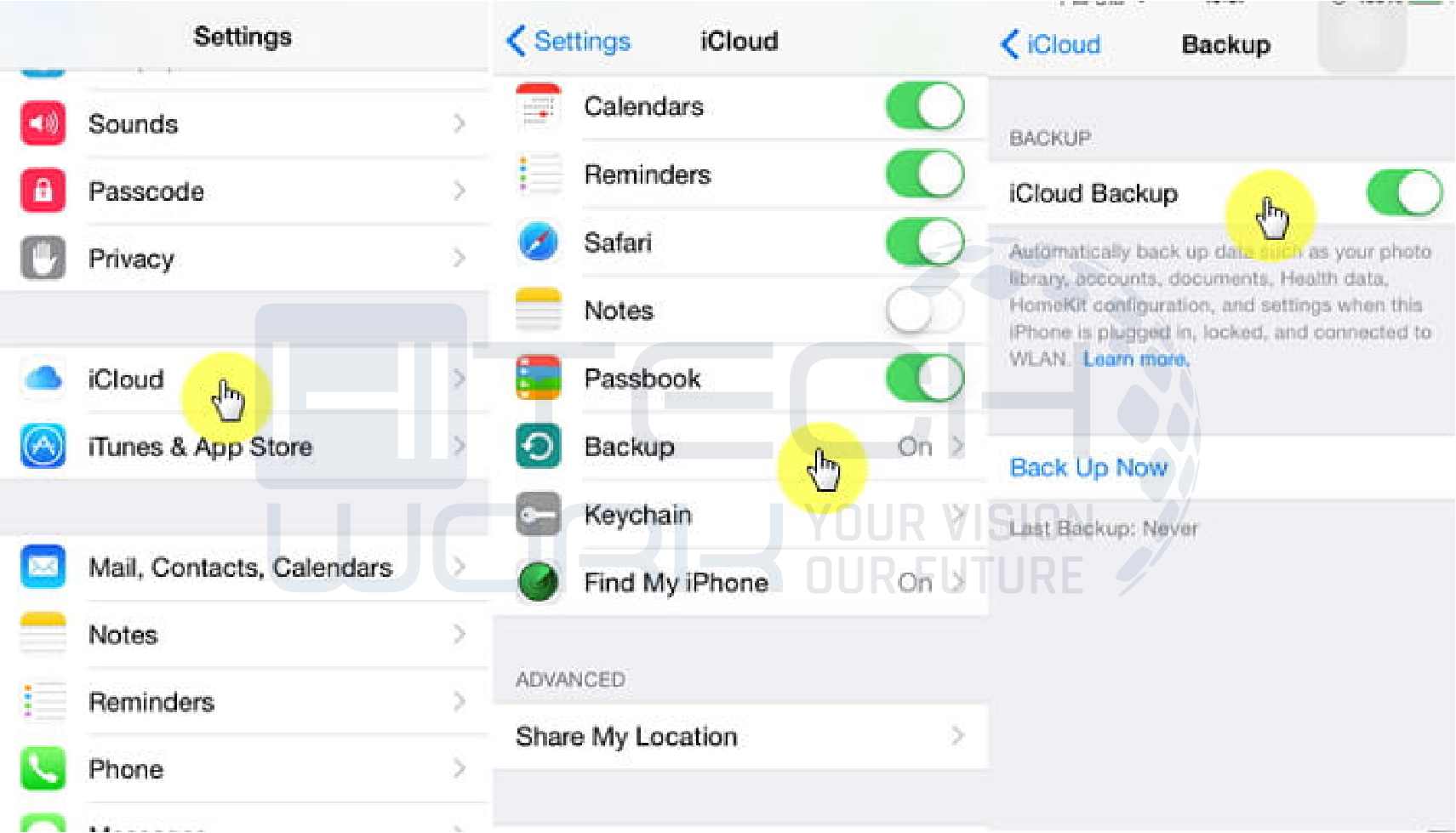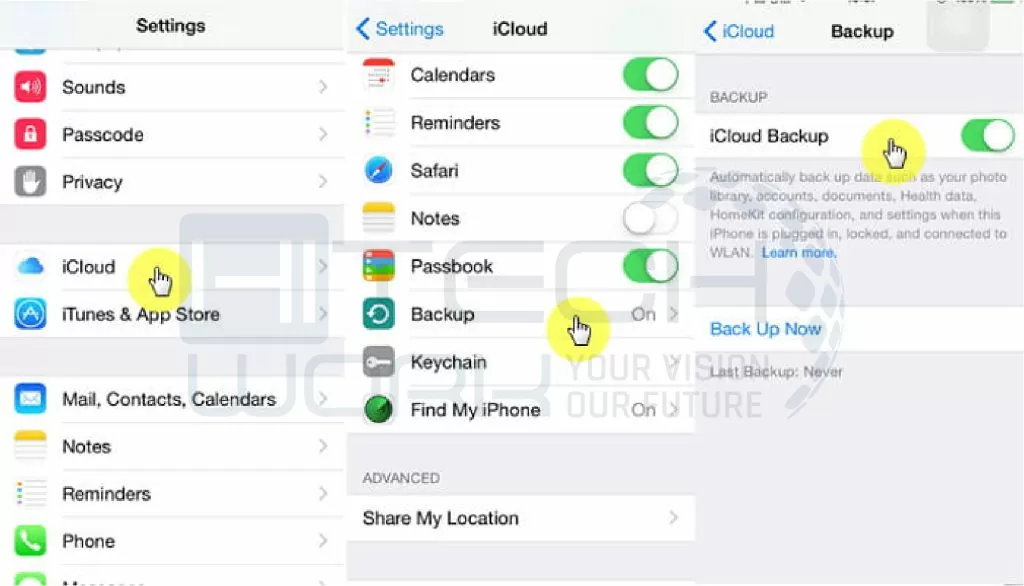 But in the Mac series, there is a slight difference in accessibility features like hearing, vision, cognitive, motor, and system preferences.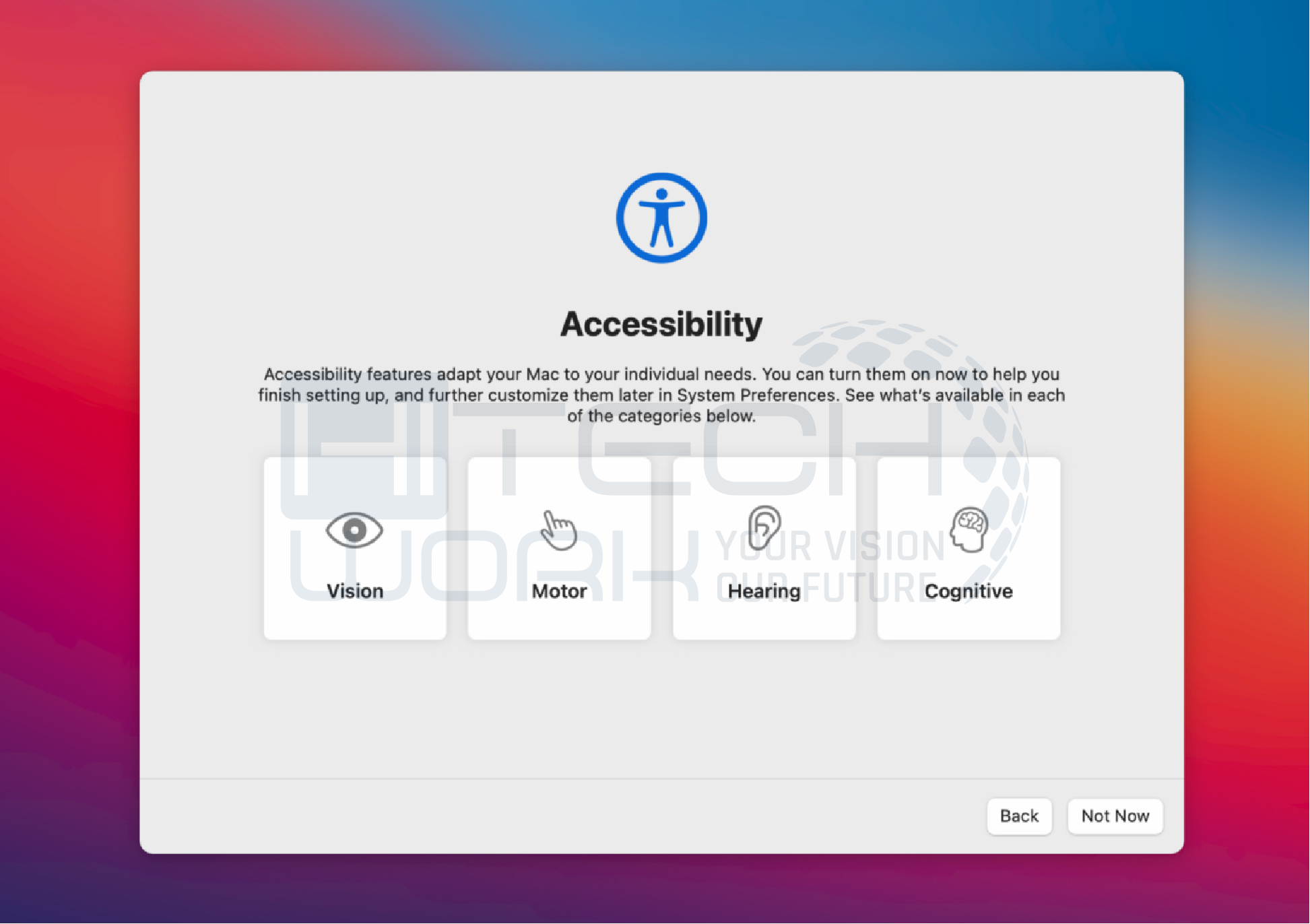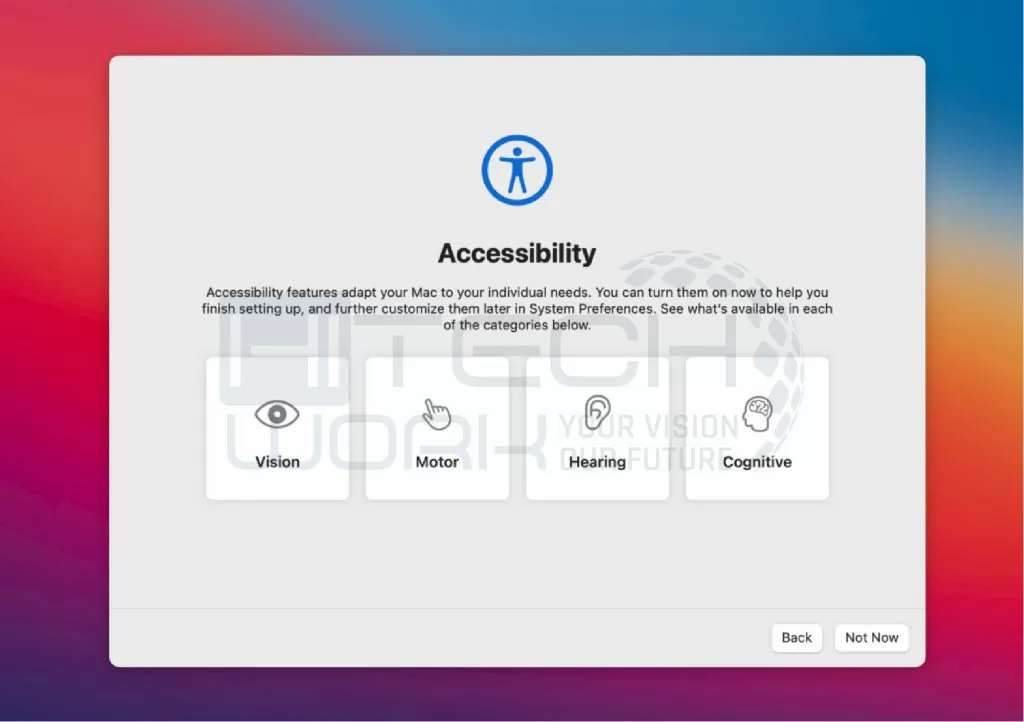 In the Apple watch, there is a slight difference in that it can't be accessed without the iPhone 6 or later series.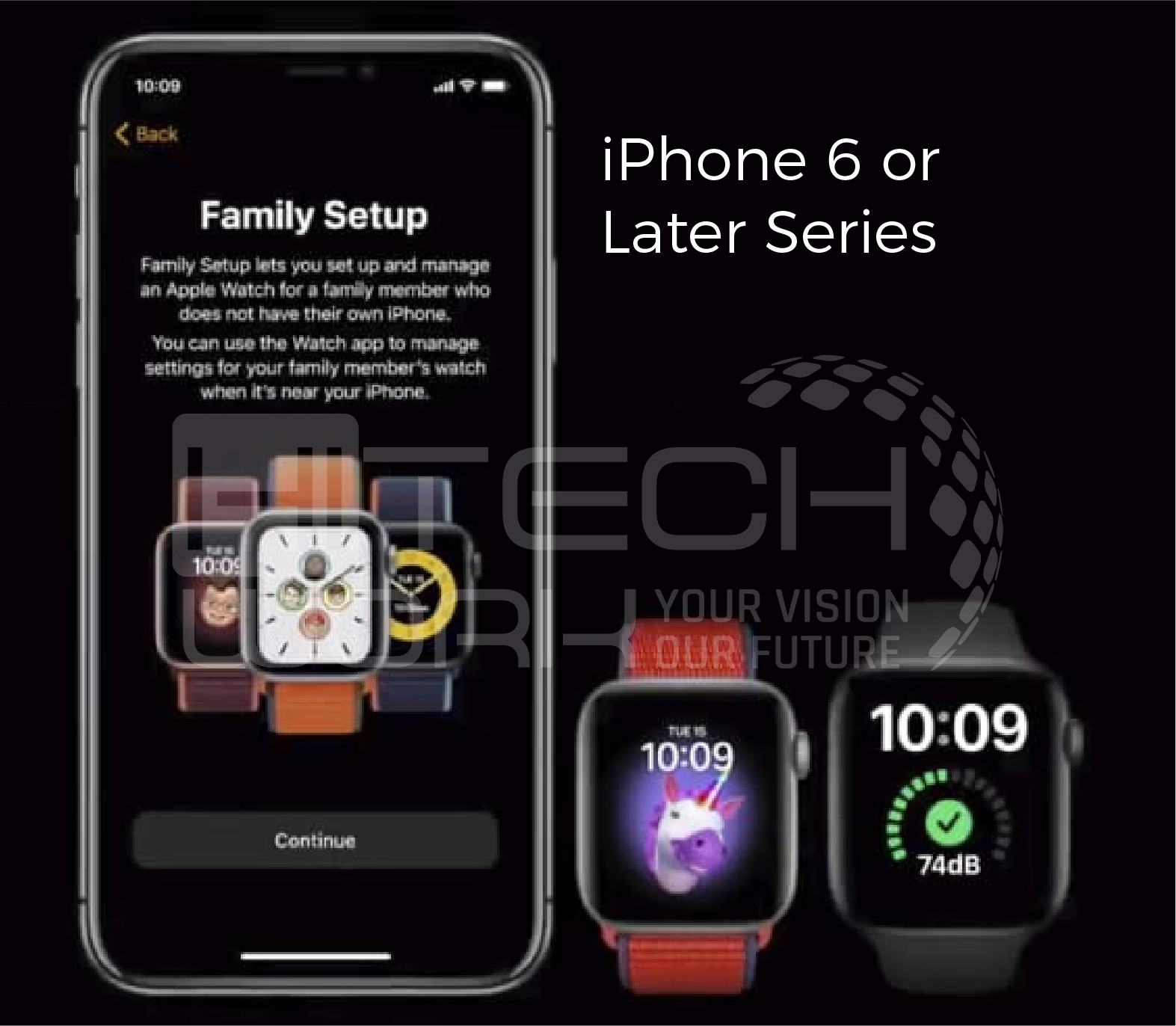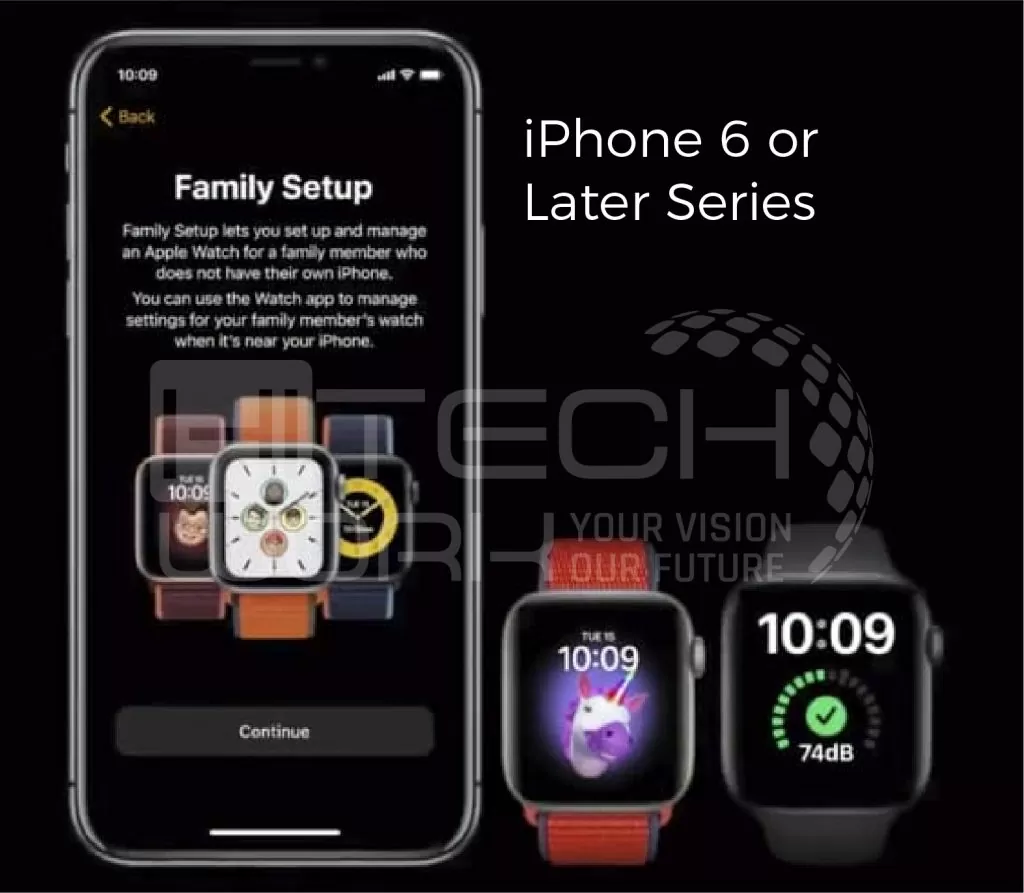 Method to Setup iOS Assistant Manually
If you want to have a new iPhone and want to know how to access the iPhone Operating System setup assistant. Here are the steps below to do it.
Turn on your new iPhone using the power button.
After that, if you have an old version of another device that has your data, ensure to tap on Quick Start. Otherwise, you have to do this manually using further steps.
Activate your device and connect your iPhone to cellular data, Wifi, or iTunes.
Simply set up a face ID or Touch ID and a Passcode to secure your iPhone.
After that, restore or transfer your data from your previous device.
Use your Apple ID to log in. Make sure to turn on automatic updates and set up necessary features like Siri, Screen Time, etc.
How to Get Back to iOS Setup Assistant Screen?
We already mentioned how to set up the iPhone Operating System assistant for the first time but what if you have made any mistake during the setup? And how can you change easily? For this purpose, I have this section to get back to the iOS setup assistant screen.
Note: Getting back to the iPhone Operating System setup assistant means resetting an iPhone. Except this, you don't have any other method to get back to your iPhone setup assistant screen.
First, you have to access the iPhone setting. Next, simply open the setting page.
Now locate and click on the general tab.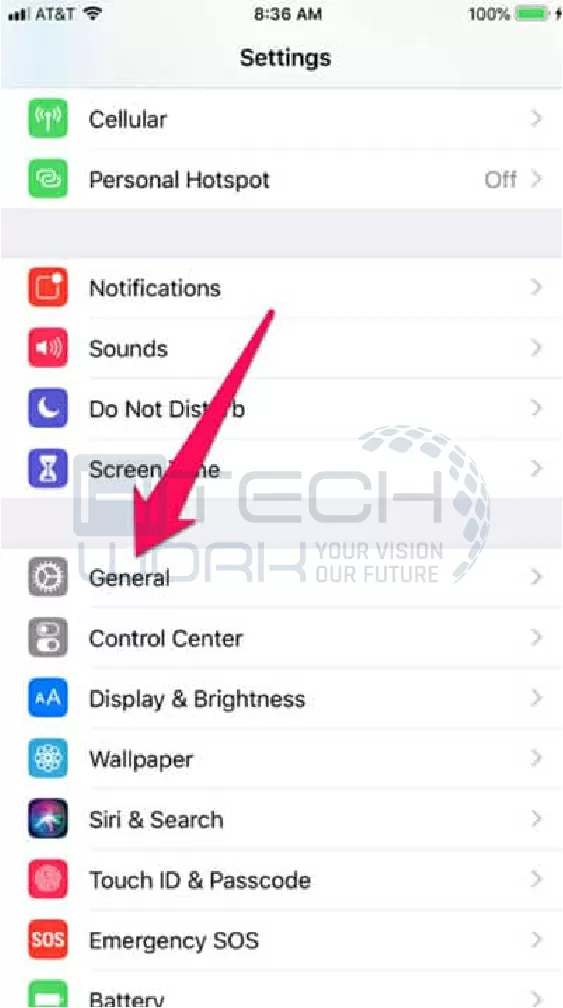 Hereafter, tap reset and select erase all content and settings.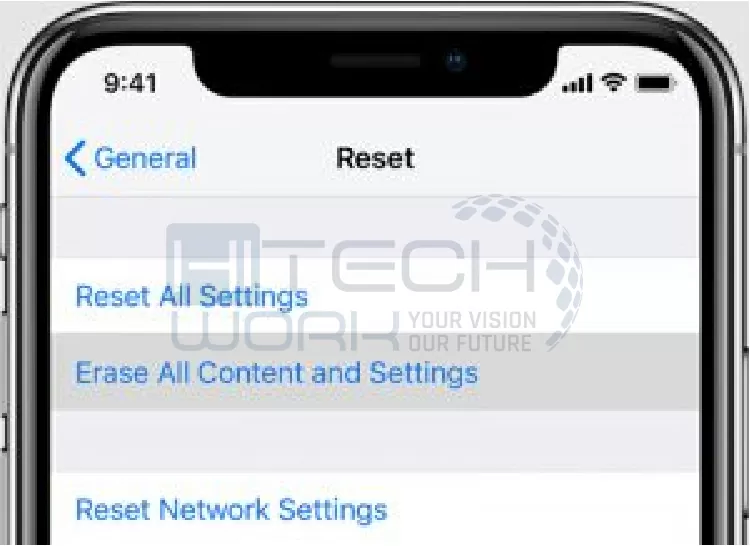 Disclaimer: Using this method will wipe out all your data. You have to prompt to proceed through the iPhone Operating System setup screen again and select restore from iTunes backups when given a choice. Make sure your phone must be connected to a stronger connection of the Wifi while restoring your backups.
How to Transfer/Restore Data in iOS Setup Assistant from iOS/Android//Apple Watch?
Every device has some methods to make it process. Use according to your preferences. You can use a wire connection between 2 iOS devices and follow the instructions to transfer data.
Another method is to connect it wirelessly by placing 2 iOS devices near each other to transfer your data. So there are a few steps to restore data of iPhone Operating System devices, which are explained in the next section.
Restore Data (iOS to iOS)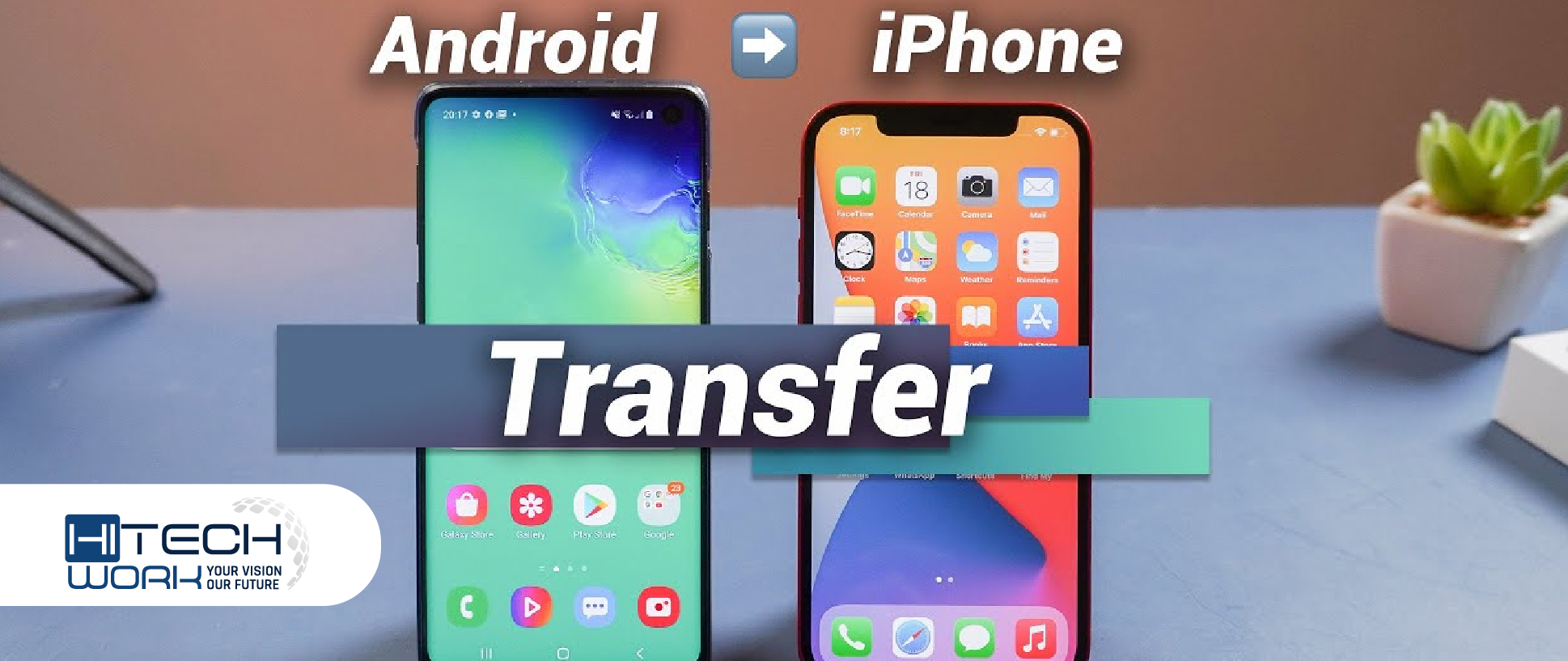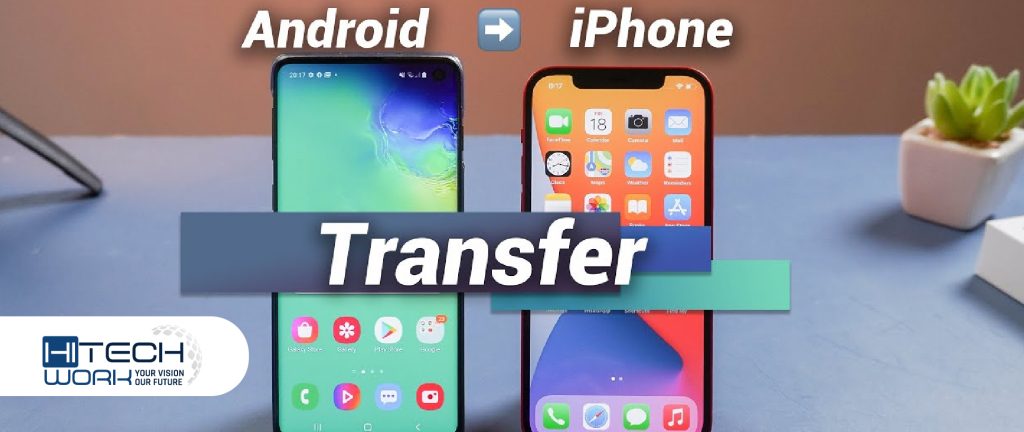 Step-by-step instructions are given below on how to transfer data between iOS.
Press and hold the Power button first on your iOS, depending on your model, until the Apple logo appears on your screen.
After turning it on, the HELLO word will display in a different language.
Choose your language by sliding anywhere from left to right.
Now select your country.
Once you select the country, proceed to a new step by choosing "WIFI or Cellular connection".
A new screen will appear to enable "Location". It's up to you to enable or not your location.
Now it's time to backup your data from iCloud / and iTunes /QuickStart.
Finally, you can sign with your Apple ID; create it if you don't have an account.
To agree with the terms and conditions, click "Agree". Otherwise, choose the "Send by Email" option for later.
Use the "Find My iPhone" option from the iCloud account.
On your device, set up iMessage and Facetime, Touch ID for fingerprint, or Apple ID password to place your Passcode.
To secure your data, you need to use Passcode; you don't need to click the "Don't Add Passcode" option.
Set iCloud Keychain for your device, whether by using iCloud security code.
You can use "Siri" to help access the iPhone by asking anything in your voice.
With app developers, allow Apple to share "App Analytic data".
Choose the view of your iPhone from Standard and Zoom, which makes it convenient to view icons, text, and controls.
Have fun! Your iPhone is ready to use.
Restore Data (Android to iOS)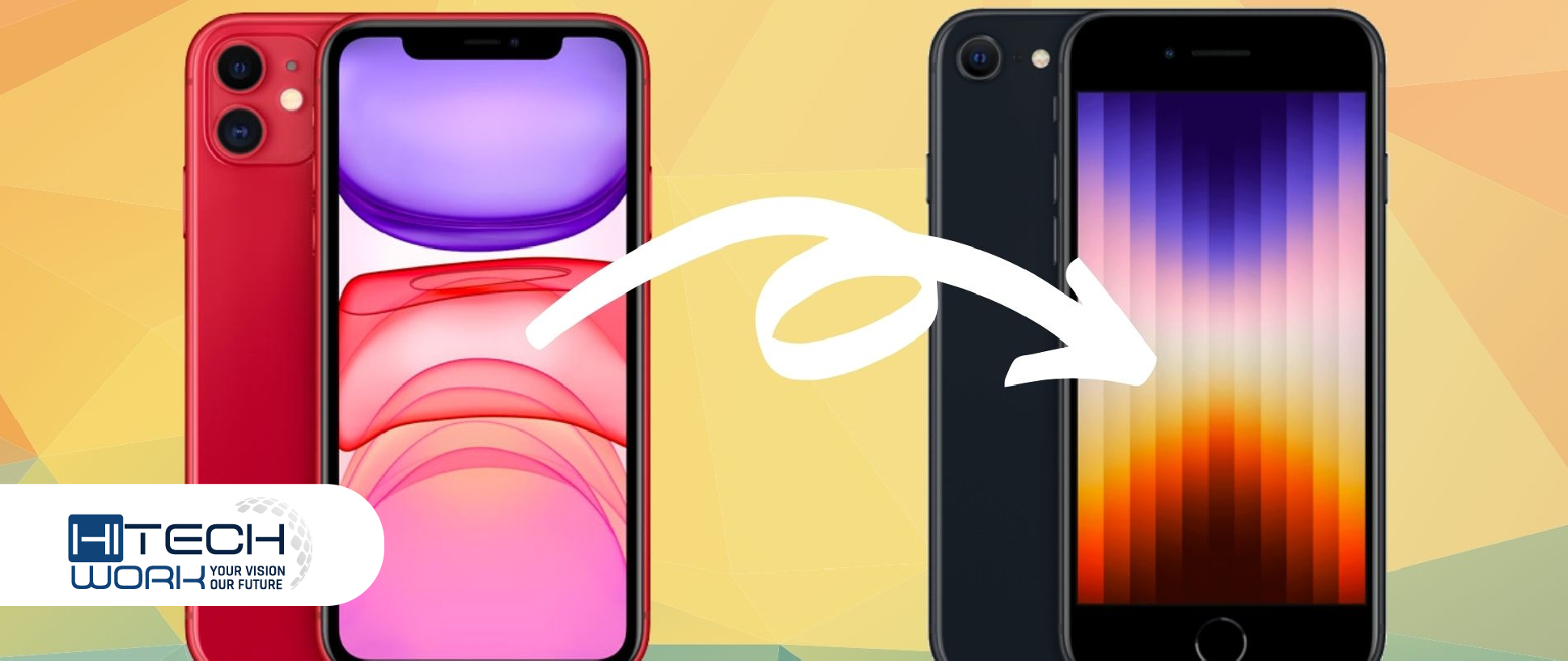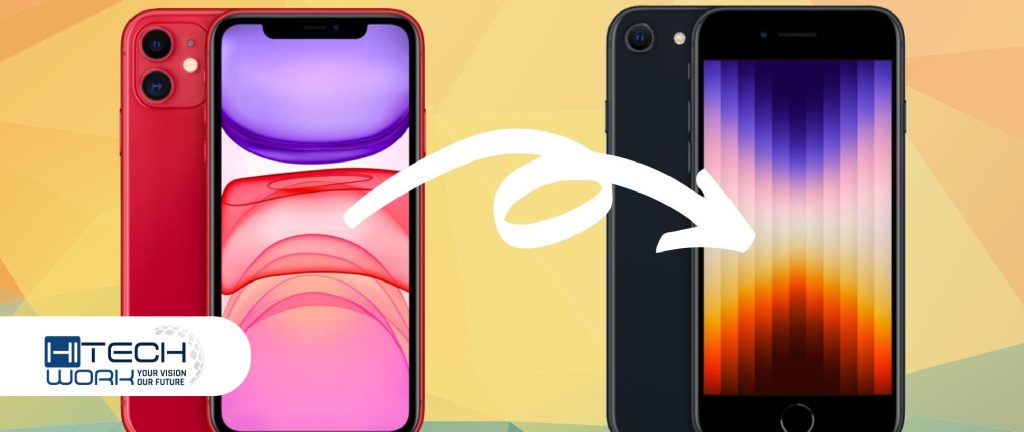 First, set up your iPhone Operating System settings.
Tap the option "Move Data from Android".
Select the "Move to iOS" option if it appears on your Android.
Otherwise, download the app from Google Play Store to Move to iPhone Operating System.
Tap "Continue" in Android and iOS.
Click the "Agree" and "Next" options on your Android.
Enter the code in your Android or your iOS.
With the peer-to-peer connection of WIFI, you can easily transfer the data now after entering the code.
Transfer data from your Google account to your new Apple device.
After transferring data, click on "Continue Setting Up iOS".
Then sign in with "Apple ID" or log in to your existing account.
Now you can access your iOS.
Restore Data (Apple Watch)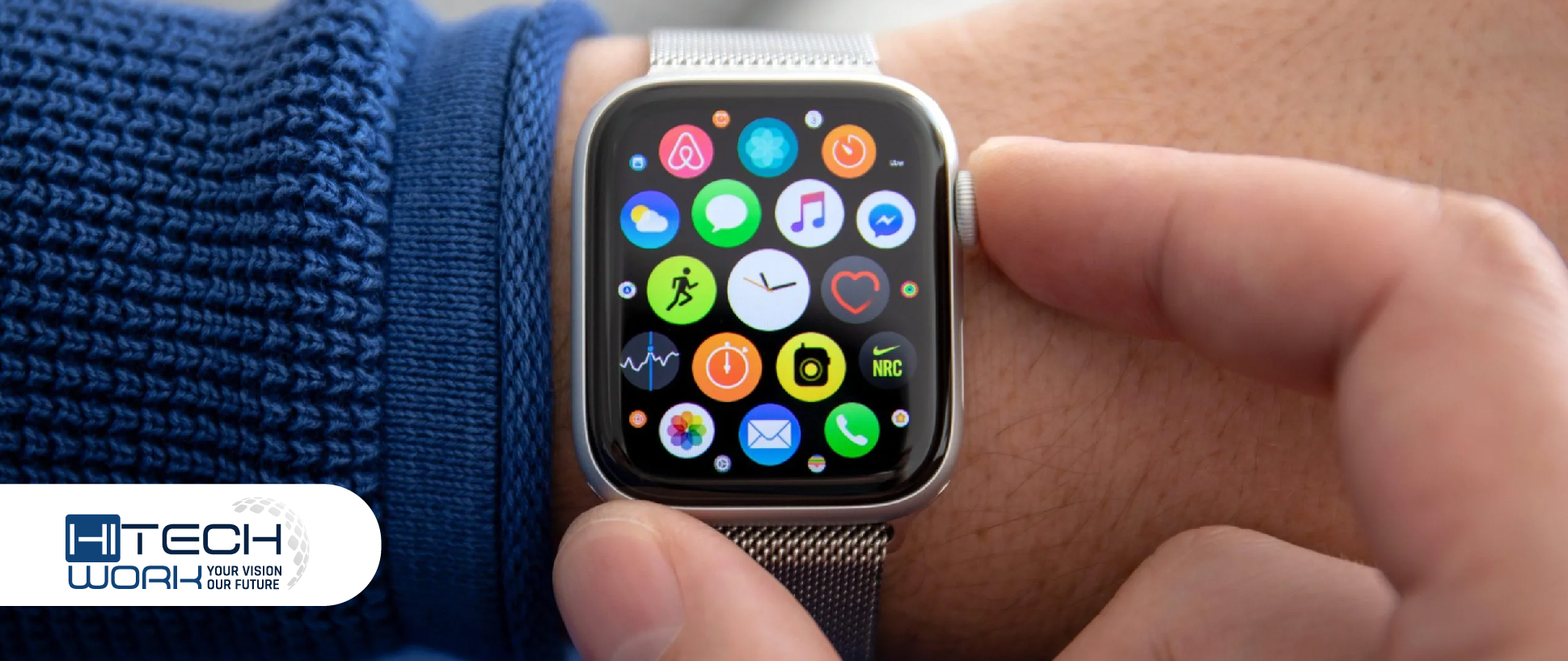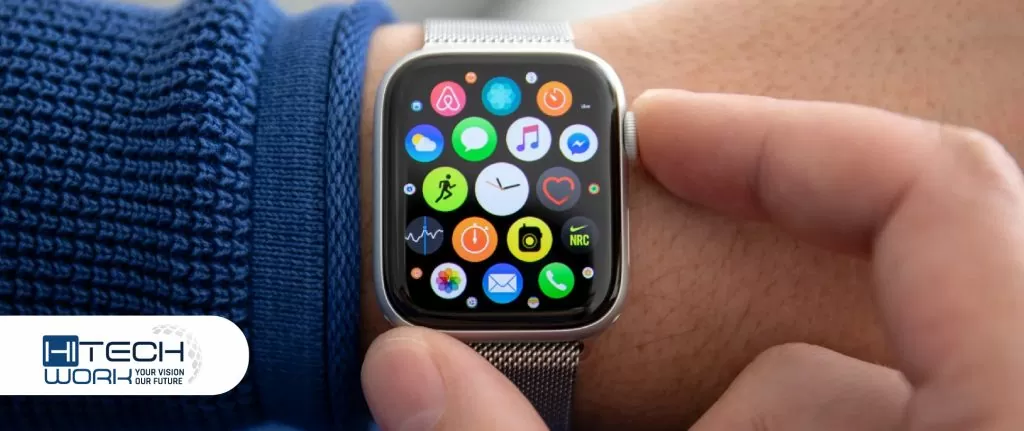 On Bluetooth, on your iPhone. Keep your devices close until the process ends.
Turn on and hold the button of your watch until the Apple logo
Wait for a while, and pair your devices.
A message of "Use your iPhone to set up this Apple Watch" will appear on your iPhone. Click "Continue".
Place the iPhone in front of the animation of the watch. Then pair it manually by following instructions.
Press the "Restore from Backup"
Now sign with your Apple ID and password for further proceedings.
Turn on Find My, Location, WIFI, Diagnostic, Route tracking, and Siri features as well as the text size of your watch.
Create a Passcode for Apple Pay; otherwise, skip this step.
In the end, install compatible apps for your Apple watch.
While Syncing the Apple watch, wait until the "Digital Crown" Press it.
Use your Apple Watch normally.
FAQ's
Conclusion
Hopefully, the above step-by-step method might help you transfer your data from iOS devices or Android devices. While transferring your data, there are certain essential factors you need to have. The Mac series and Apple watches have slightly different accessibility, but they are not tricky. It is more convenient if you are handy with your device with ease and do not depend on others. If all this information is not worthwhile, then you can also contact Apple for its assistance.